We usually have several pies and other desserts because I can never decide which ones I want to make. While you can only make and freeze pie crusts and fruit pies, with two weeks to go until Thanksgiving I thought it might be fun to check out 25 of the best Thanksgiving pies on the Internet.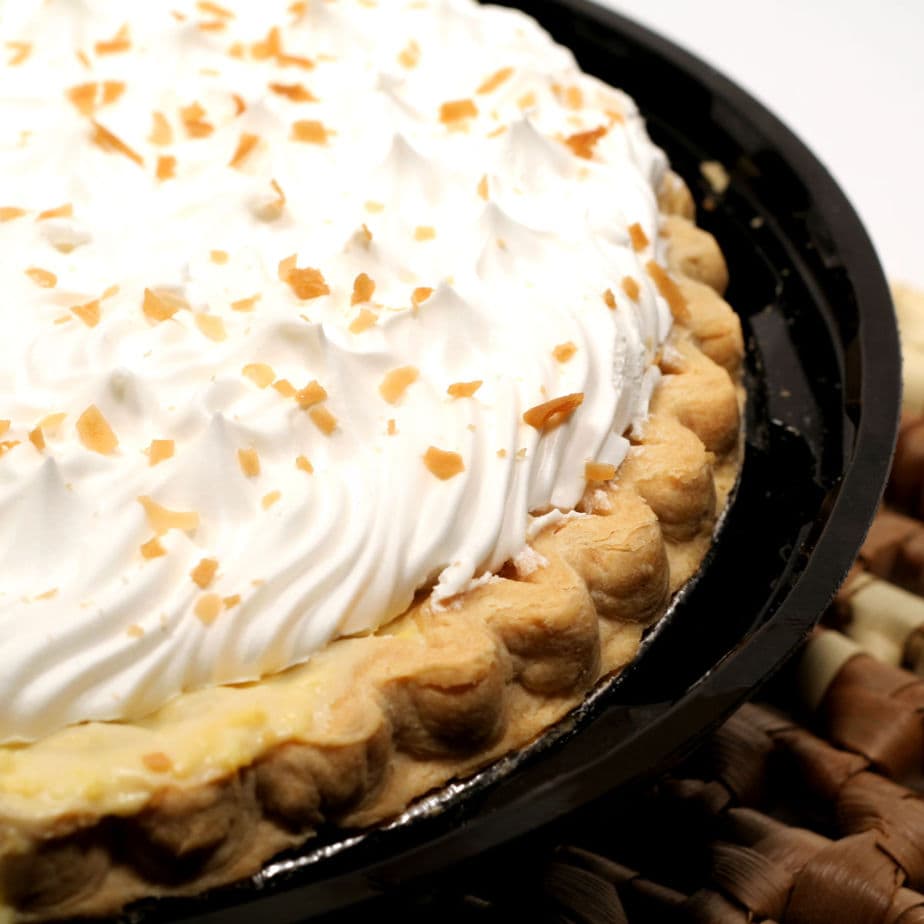 I have no clue how I am going to decide which to make...I really think Thanksgiving should be a three day event. Day one should be the turkey and maybe appetizers. Then day two could be the side dishes, followed by day three...desserts. Maybe there should be day four- Alka seltzer day.
Anyway, check out these recipes. Let me know what you are making because I am in a quandary and I only have 10 pie pans... I guess I could go buy more pie pans...
Custard recipes do not freeze. You could freeze any of the purely fruit ones either baked or unbaked. You could freeze crusts. But do not, I repeat do NOT freeze the cream or custard pies!
1.The first one is a must in our family. It is so classic that I can't imagine not having it. Yep, I am talking about the original Libby's Pumpkin Pie recipe.
2. Candy Apple Pie is bound to amaze people with your baking skills. It is buttery and incredible served warm with vanilla ice cream.
3.Hubbard Squash Pie is a favorite this time of year. It's lighter and more delicate
4. This is my oldest daughter's favorite. She absolutely does not think it is Thanksgiving without the Pecan Pie. One small hint...When you make a pecan pie take a few minutes to lightly toast the pecans (and let them cool) before adding them to the recipe. This brings out the flavor of the pecans.
5. Orange Bourbon Pecan Pie  is another pecan pie but it makes the whole house smell like Christmas.
6. Chocolate Chess Pie is an iconic Southern dessert recipe that's ridiculously easy, chocolate chess pie is like eating gooey brownie batter in a butter crust. 
7. Millionaire Pie  is an easy, no bake pie recipe that's creamy, sweet, tropical deliciousness in an easy crumb crust. It's needs just 5 minutes of prep – the hardest part is waiting for it to chill. Taste those sweet memories and make some new ones with this old fashioned favorite!
8. This Coconut Praline Pie is still one of my personal favorites. People who don't even LIKE coconut like this one. I have really gotten much better at picture taking I see!
9. These are exactly what I like in mincemeat, a little kick to them from the cayenne pepper. I like to add dried chipotle granules instead of cayenne, because I like the slow, smoky heat that it adds.
10. Maple Apple Pie brings together your favorite fall flavors
11. Coconut Pie recipe is like nothing you've ever tried! Found in a very old southern cookbook, it's something like pecan pie but with coconut instead of pecans.
12. Grandma's Dutch Apple Pie recipe has the perfect crumbly streusel topping and it is so easy to make! 
13. Chocolate Peanut Butter Pie is so easy and even more delicious. A creamy peanut butter mousse filling is spooned over rich caramel covered in ganache and chilled in a salty pretzel crust. 
14. This is the best French Silk Pie on the planet. Maybe in the whole known universe. It is the only one I make. Ever. I use the filling for my Buche de Noel, for tortes, and many other things. It always comes out perfect. Always.
15. Bourbon Apple Pandowdy is a simple, old fashioned dessert that will have you smiling over every sweet bite. Pandowdy (pan dowdy) is perfect for those of us that have trouble with pie crust – there's no bottom crust and the top is made up of squares of pastry.
16. Pumpkin Cheesecake sweeps you down the winding road to decadence with the addition of an ultra rich and buttery caramel sauce (bourbon optional) and a sprinkling of toasty pecans. 
17. Apple Butter Pumpkin Pie has a streusel topping and lots of fall flavor.
18. Apple Cranberry Pie  is full of tangy cranberries, sweet apples, and fall spices.
19. German Chocolate pie recipe has everything you love about German Chocolate cake without the time it takes to bake cake layers.
20. David Lebovitz has this wonderful recipe for Mincemeat. It makes a lot but after you taste it you will absolutely need a lot..the only addition I can suggest, once again, is a tablespoon or so of dried chipotle granules to add a seductive, smoky, spicy heat.
21.Valli, from More than Burnt Toast, celebrated Thanksgiving last month since Canadians can't wait until the proper time (grin) and posted this amazing DROOLWORTHY Cinnamon Streusel Topped Pumpkin Pie
22. Sweet Potato Pie is a southern classic.
23 Maple Bourbon Walnut Pie has all the flavors of Thanksgiving.
24. Vermont Maple Sugar Pie, if you hurry, you can order in the maple sugar before Thanksgiving!
25. 50 Best Pies is a list of even more pies to choose from.
There it is. 25 of the most irresistible pies on the planet. But that's only pie...Check back because you know, there ARE other desserts for Thanksgiving.