What's coconut praline pie? Creamy rich coconut custard is smoothed over a rich layer of pecan praline for a pie that is totally unique and absolutely delicious. Let me tell you a little story about this here coconut praline pie. It was raffled off for over $65.00. Yep. Seriously. Is it that good?
Yep. Seriously.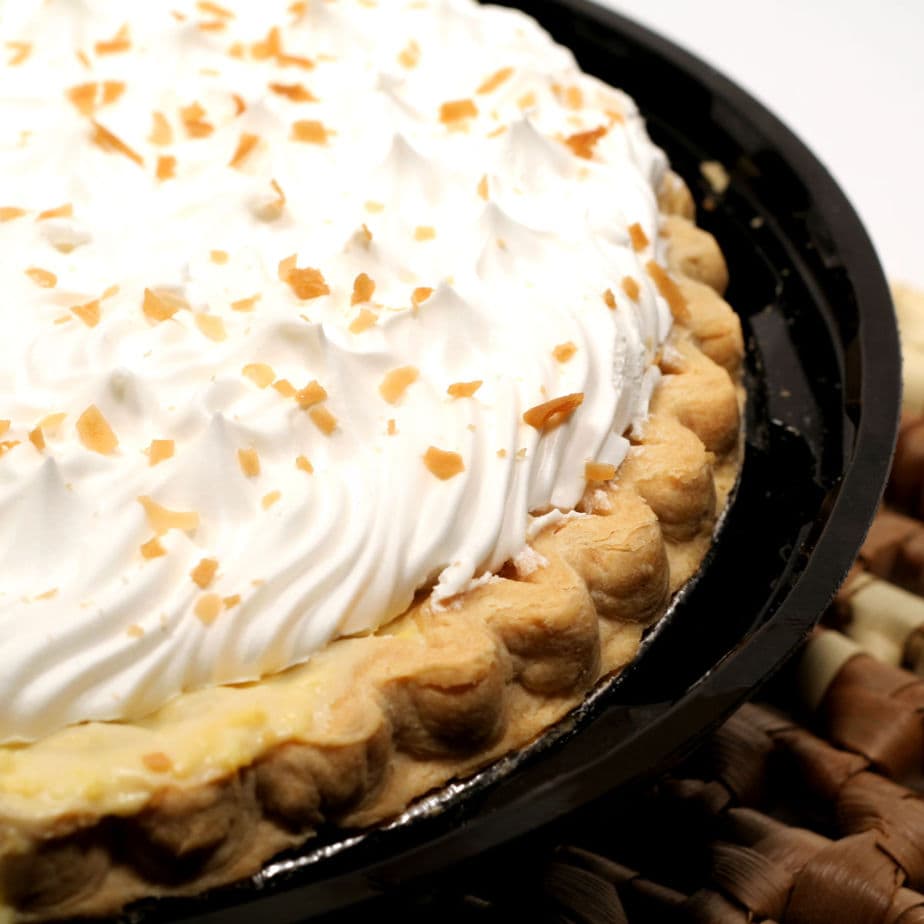 I have always loved coconut cream pie — really any cream pie for that matter. I don't make them nearly enough and I am not even sure why. They are so easy to do!

The Restless Chipotle Channel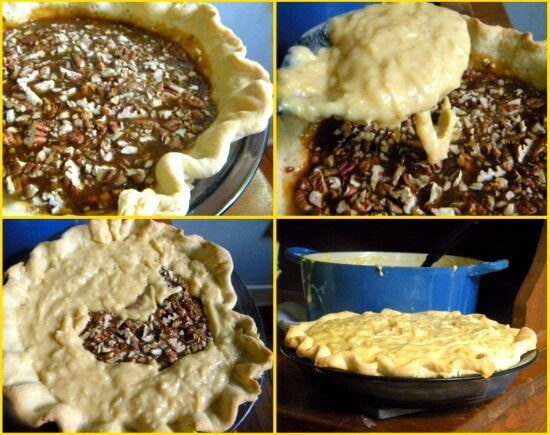 I swear to you that this pie is so good…. well, you know how there is supposed to be a feast in Heaven? Well, I am pretty sure this is gonna be on the table.
Yep. Seriously.
*Someone said that this was too much for their 9 inch pie pan, so I suggest that you use a 10″ if you have one. It fits in my 9 inch pan just fine. Sorry if you have had a problem.

Print Recipe
Clickable Table of Contents
hide
Coconut Praline Pie
Rich and buttery pecan praline covered with a creamy layer of coconut cream and then chilled. Cover with whipped cream just before serving.
Instructions
Praline
Melt the brown sugar and butter together, stirring constantly until the sugar loses it's graininess.

Quickly pour the mixture into the bottom of the prepared crust, spreading to cover.

Sprinkle with 1 1/2 c chopped, toasted pecans.

Set aside.
Coconu Filling
Whisk the sugar, flour, egg yolks, salt, and milk.

Add the coconut.

Microwave for 9 minutes or so, stirring about every minute, until mixture coats a spoon. You can also use a double boiler but guard against scorching.

Let cool for about 5 minutes and then add the vanilla and butter.

Pour the mixture over cooled praline layer and chill with a layer of greased plastic wrap over the surface. This works best if you spoon the filling around the edges of the pie first, and then fill in the middle.