The Hammered Hulk cocktail is perfect for the superhero in your life. Coconut rum, midori, and other ingredients create a vividly green, tropical drink that can knock even the Hulk for a loop.
For this recipe you'll need: Coconut rum, Midori, Blue Curacao, vodka, Sprite (or club soda if you like it less sweet), a lime, a lemon, ice.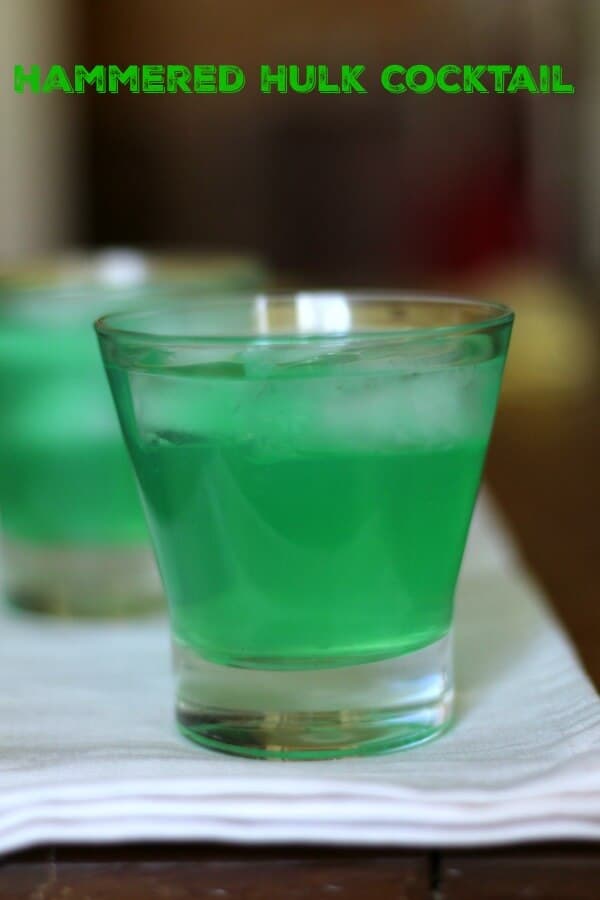 Last weekend the family, at least the ones that live close, got together for my granddaughter's birthday. I love our parties and get-togethers — there's always a lot of laughter and goofing around. Every year my husband gets her a Hello Kitty balloon that stands about 3 1/2 feet tall. This year we noticed it was no longer taller than her. Not that it will change anything — I imagine her grandpa will bring a Hello Kitty balloon to her wedding. Since she's 7 there's no hurry.
Anyway, when we are all together I like to experiment with different drinks, My entire family is very superhero oriented so I figured it was a matter of time until I started trying some of the superhero inspired cocktails. I happened to have Midori, which has an amazing color. I can take or leave the flavor unless it's super mixed with something else. When I happened to see the Hammered Hulk cocktail on Pinterest I knew it was what I wanted to make.
I always make a recipe exactly as written the first time even if I think I'll like it better some other way. I was pretty sure this was going to be too strong for me and I was right. So, the next time I made it I added Club soda. Still not right. I don't even want to tell you how many tries it took — I just am glad that I have a high tolerance to alcohol!

The Restless Chipotle Channel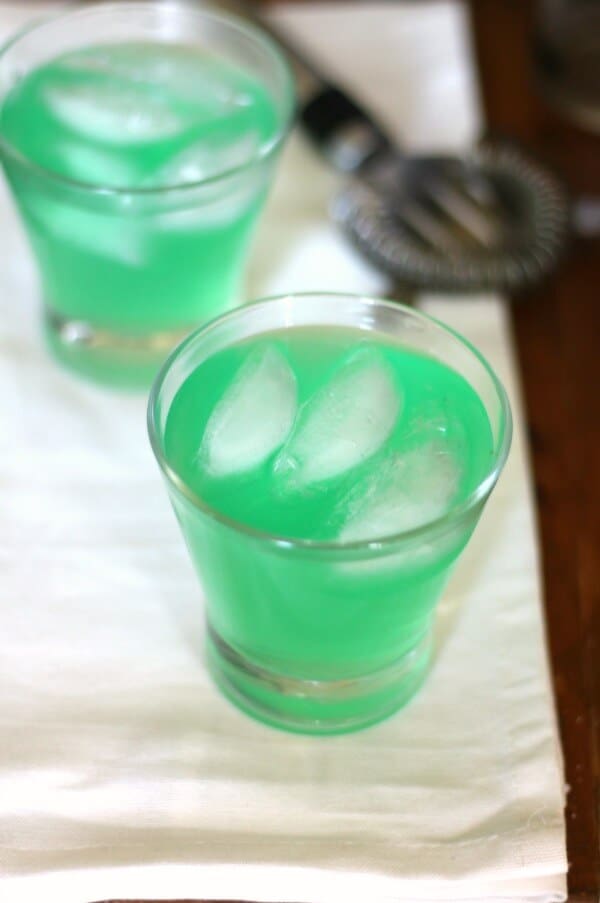 Once I got it right I made a pitcher of it. Its fruity and a little fizzy but not too sweet. It's a little like a tropical punch…but not quite. It's not a girlie drink but…well, just taste it and see what you think. One thing about it — the color is gorgeous!
T
Clickable Table of Contents
hide
You May Need…
The following are affiliate links. We are a participant in the Amazon Services LLC Associates Program, an affiliate advertising program designed to provide a means for us to earn fees by linking to Amazon.com and affiliated sites.
What's new? Check out my Restless Chipotle & Co. Store on Amazon! Thanks so much for being a part of Restless Chipotle!
I love these 0n-the-rocks glasses! They'll really show off the color of the drink. 🙂 AND keep the theme with these Avenger ice molds which include the hulk.
Here's that Hammered Hulk recipe. Y'all give it a try!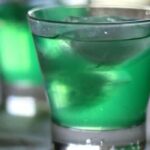 Print Recipe
Hammered Hulk Cocktail
This bright green cocktail is tropical and fruity but not too sweet.
Ingredients
Ice

1

ounce

vodka

1

ounce

coconut rum

1/2

ounce

Midori

1/4

ounce

Blue Curacao

2

ounces

club soda

2

ounces

Sprite

1

squeeze fresh lemon juice

1

squeeze fresh lime juice
If you liked this Hammered Hulk Cocktail you may also like…
Bubblegum Bottle Fizz The Tipsy Bartender
Alice Through the Looking Glass Mom on the Side