Marye Audet-White, Search Engine Seduction, Own It, Darling, and Restless Chipotle are all part of Restless Chipotle Media, LLC. Read more about Audet-White's Expertise in the Media. Contact Marye at: marye@restlesschipotle.com
Whether you need a casserole to take to a sick neighbor or a prize winning layer cake to wow everyone at the next church potluck you'll find the recipe right here on Restless Chipotle. We're building old fashioned, small town community here, one recipe at a time. Grab your coffee and come on in.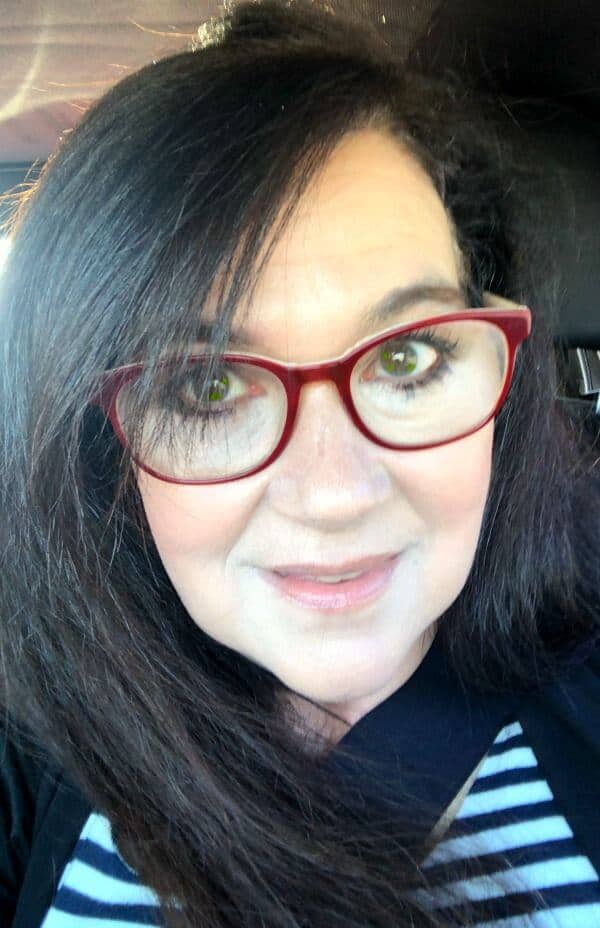 Southern Food Is about Family
Remember the days when family and friends gathered together, talking and laughing and sharing food? It might have been a dinner table complete with a big ham in the center after church on Sunday or it might have been a pitcher of tea and a plate of cookies on the porch on Friday night – it didn't matter. Life was good. People were important. And the guys in the white hats always prevailed.
It's not that way anymore. Few of us live near family and with our constant treks to school, work, soccer games, gymnastics practice, and an unending list of errands we don't get much time to get to know the people in our own houses let alone the neighbors.
Well, welcome to Restless Chipotle, a place where everyone is family. I share cherished family recipes along with the stories about them to help you recreate that old fashioned, small town feeling of belonging no matter where you are.
Let's Stay in Touch
Be sure to grab your free (super-cute) baking tips cheat sheet. You'll also be signed up to get regular emails where I'll share family recipes, seasonal ideas, and more. You'll also be able to email me back and get straight to my inbox! Yes, I DO answer my own emails!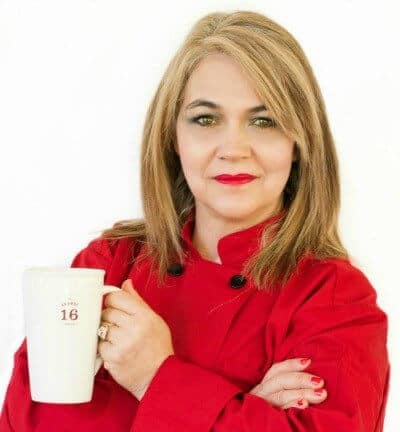 Just the Facts Bio
Marye Audet-White (B- 1960) is an author, freelance writer, and editor. As a work at home mom she has a unique perspective that encompasses the overwhelming deadlines and commitments of the professional woman as well as the constantly changing needs of a homeschooling mom with a large family.
Marye is the author of over 10 cookbooks (one even spent a week on the NY Times Bestseller List!), recipe developer, and the creator of Restless Chipotle Media, LLC – a network consisting of two blogs, a neglected video site on Youtube, courses, and downloadable eBooks.
Marye has written articles centering around food, family, parenting, homesteading , travel, and homeschooling for a variety of clients including, Houston Family Magazine, Texas Living, Haute Living, and Dallas Child.
The "Let's Chat Over Coffee" Version
I have always despised writing bios for websites because it seems to me that you have the choice of either saying how wonderful you are — and sounding a bit full of yourself — or being too humble and sounding like Uriah Heep (the Dickens character not the 70's band). I am neither Wonder Woman nor Lizzie Borden but, like many of you, fall somewhere in between the two.
How Marye Audet-White Started Blogging
Restless Chipotle is not my first food blog – I first began food blogging because two of my children had moved away from home and were asking for recipes and how-tos.
I had always loved cooking, especially baking. I've made cakes and desserts for restaurants and individuals, I've baked bread for over 40 years, I've catered, and I even opened a tea room and ran it for awhile.
It was a dismal failure due to my shy, introverted tendencies. I am just not an outgoing people person in real life.
A blog seemed to be the perfect way to keep track of my recipes, share them long distance, and fulfill my need for a creative outlet. I was then approached by a network to blog for them.
When that blog was cancelled by the network I started Restless Chipotle.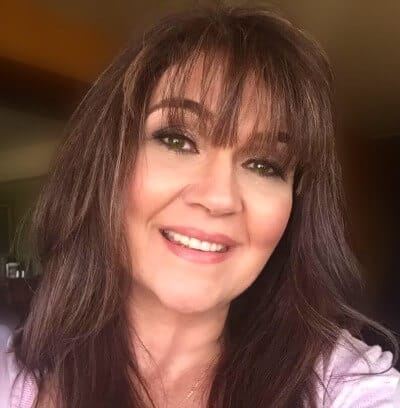 The Sordid Details
I was a traditional, stay at home mom (SAHM) for 30 years. Obviously when my ex left I became completely responsible for providing for the kids and paying the bills but I did not want to leave them to go to work.
They had always been homeschooled and our lives were already in such turmoil that I really didn't see the point in adding much more change. I had been writing for a few years and decided to make that my career.
So in the space of about 24 hours I went from SAHM to WAHM, and I am so thankful I could. It has been an incredible blessing to be able to work at home.
It's been even better to get to know each of y'all!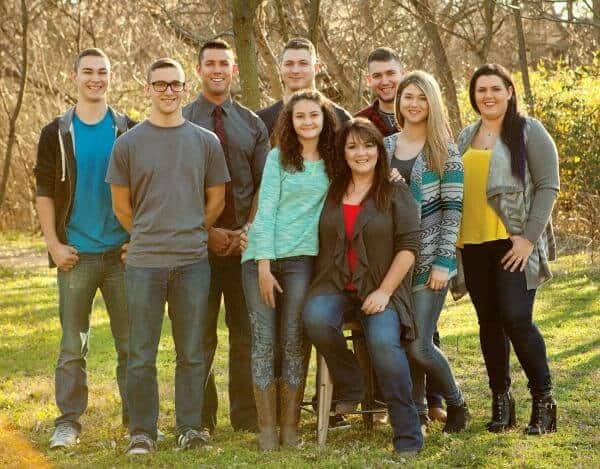 The Happily Ever After
I am divorced and remarried. I say this first because I am still getting used to both since it happened quickly and unexpectedly on both counts. I use my old married name, Marye Audet, as my professional name because I had established myself prior to the remarriage. When you are a writer it is pretty much professional suicide to change names midstream…at least that was my reasoning.
Also, having lived with a name for 30 years, well it sort of grows on you. I'm in the midst of changing to Marye Audet-White so you'll probably see both here and there.
Yep – they're both me.
My current husband is fabulous, and I won't say more because there seems to be a shortage of really fabulous men these days and I don't need the competition.
My children are all brilliant, incredible, and superbly beautiful and talented. My grandchildren seem to have inherited those same qualities.
We are restoring a 100 year old house just south of Dallas. I bought it in 2003 and have been second guessing my sanity since then. With 4300 square feet of potential it's sure to be a showplace. Eventually.
If we survive.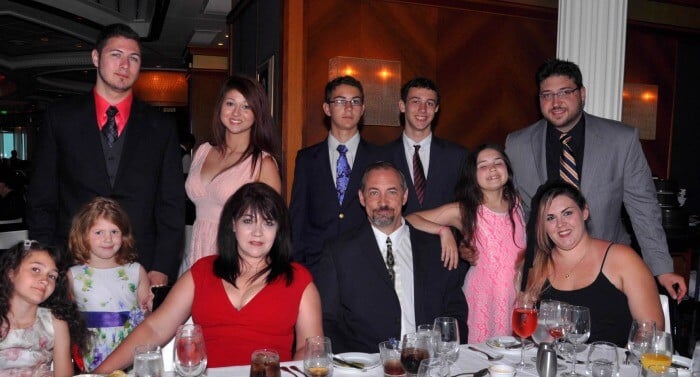 That's not even all of us! Missing are two sons and two daughter in laws, my stepdaughter, and stepson. Oh, and a grandson who had disappeared to the bathroom… plus 2 more new grandkiddos!
I am most known as a food writer but, as anyone who knows me will tell you, I have enough opinions on everything to keep me busy for quite some time and you will find my articles all over the Internet on such diverse subjects as liver cleansing and organic gardening.
10 Facts about Marye Audet-White Just in Case You Need to Know
Favorite color: Red
Favorite Cuisine: Italian
Favorite Movie: Romantic Comedies… pretty much any of them. I hate high stress, high violence movies.
Favorite Cocktail: Georgia Roadhoase Tea at Logan's Roadhouse… served in a canning jar, y'all. A QUART.
I Can't Handle: Liars. Lying puts me over the top every single time.
Eye Color: hazel olive green with gold flecks… Like gold leaf sprinkled on fresh cow manure.
Favorite Flower: Rose. Hydrangeas and peonies are a close second.
Biggest Fear: I will fail at something/people won't like me.
Something I wish I had known at 18: To believe I had value and to trust my gut.
If I could live anywhere: A Victorian farmhouse with secret passages, on 40 acres, located in the mountains on a cliff that overlooks the sea, about 15 minutes from a large city.
Thank you so much for spending time with me here on Restless Chipotle. I know how valuable your time is – and I am honored that you choose to spend some of it with me.
Grab Your Free Baking Tips Cheat Sheet
Don't forget to grab your free baking tips cheat sheet! Just click here now and we'll do the rest!