Hey y'all! I'm Marye – welcome to Restless Chipotle!!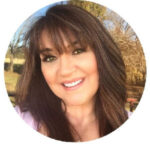 You'll find vintage southern recipes updated for today's busy families. Comfort food – homemade from scratch; old fashioned favorites for a new generation.  Why not start with these Reader Favorites?
Never miss another recipe!
At Restless Chipotle we help you create a kitchen legacy that Grandma would be proud of... because someday those dinner rolls are just going to be a memory that makes someone smile. Sign up for the email and never miss another recipe! We NEVER spam or share your email address. You can expect 3 emails a week.