Hey Y'all! I'm Marye – Welcome to Restless Chipotle!!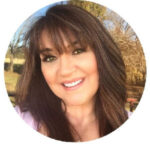 You'll find vintage southern recipes updated for today's busy families. Comfort food – homemade from scratch; old fashioned favorites for a new generation.  Why not start with these Reader Favorites?
Never Miss Another Recipe!
Sign up for the email and never miss another recipe! We NEVER spam or share your email address. You can expect 3 emails a week.