This week's meal plan is focused on quick and easy because who wants to spend time in the kitchen when it's there's so much to do outside?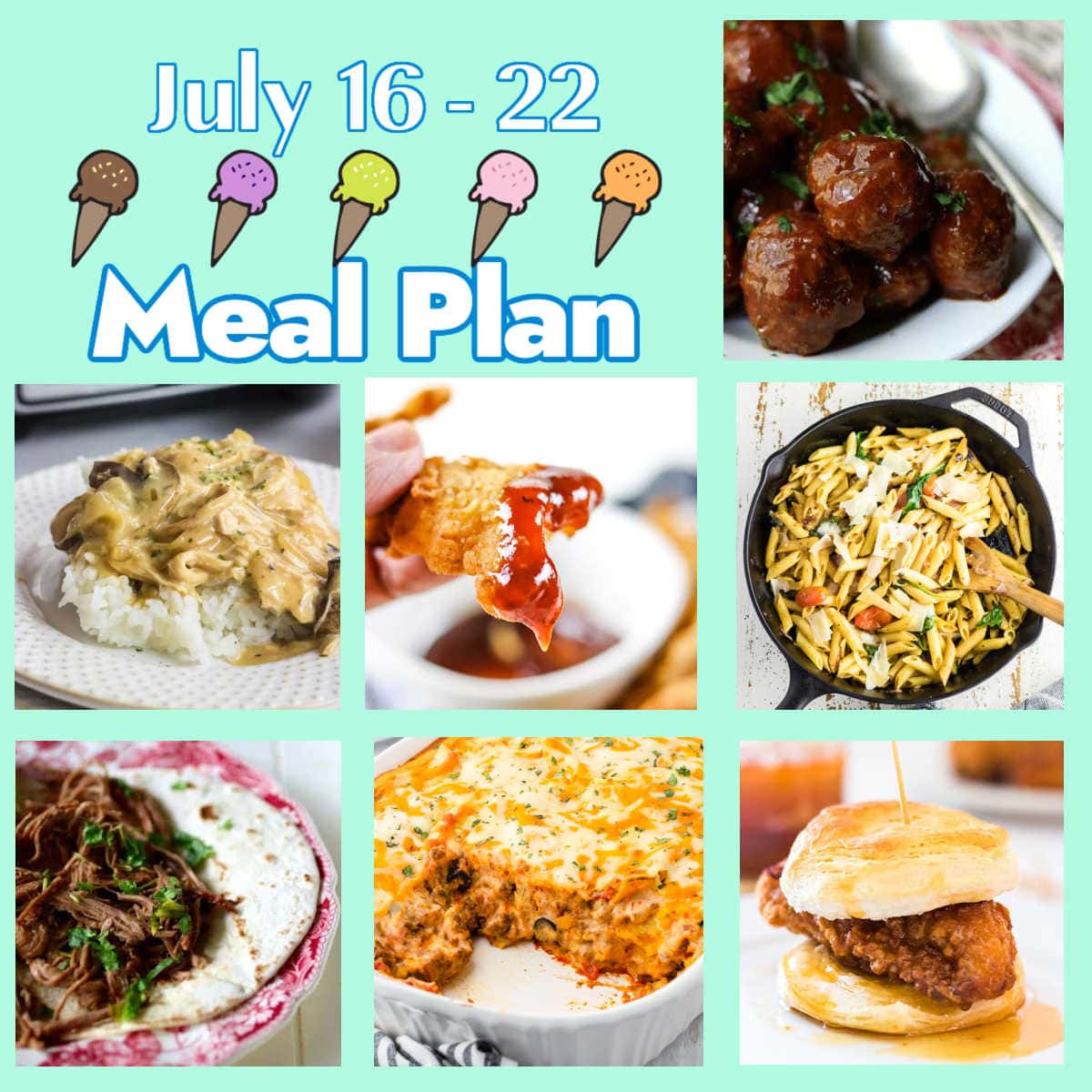 Jump to:
📅 Food Holidays
We celebrate a couple of fun food holidays this week. They're silly little holidays but it gives us an opportunity to make some memories and have some fun!
July 16 National Ice Cream Day and I have plenty of great ice cream recipes!
July 19 National Daiquiri Day is the perfect excuse to sip this smooth, silky, and sweet banana daiquiri.
July 21 National Junk Food Day gives us permission to eat all our favorite snacks. My favorite? Little Debbie Zebra Cakes!
🍹This week's cocktail
💭 Tips for success
This week's recipes are so easy that there aren't many things you can do to save more time. Here are my thoughts -
If you've got leftover chicken tenders you can crisp them up in the oven and use them for your spicy chicken biscuits, or add them to a po'boy sandwich, or salad!
Make extra cole slaw and use it to top bbq sandiwiches made with the beef barbacoa and some bbq sauce.
Leftover zucchini bread? Make French toast with it! Don't soak it too long or it will fall apart - just a quick dip.
If you have leftover cabbage you can make a quick meal by warming it up with sliced smoked sausage.
Black eyed pea salad can also be used as a salsa with chips.
July 16
July 17
July 18
July 19
July 20
July 21
July 22
📚 Related recipes