Tired of the daily mealtime chaos?
After decades of cooking for a family of 10, I've learned a few things about meal planning. Here are my secrets for real-life family meal planning and how I brought sanity back into my kitchen.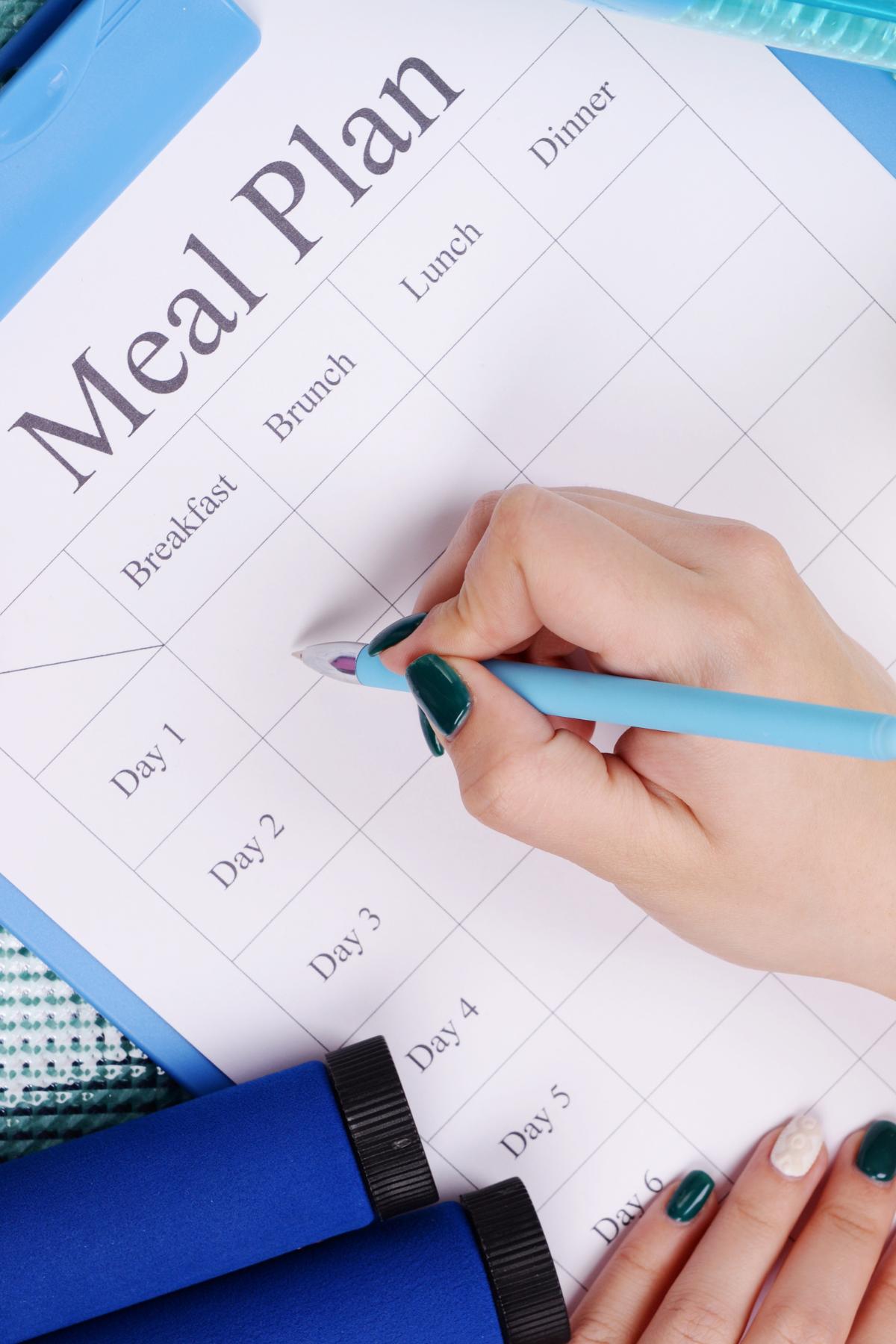 Jump to:
❤️ What is meal planning?
Preparing weekly menus in advance for your family's meals
Grocery shopping just once and getting everything you need
Reducing food waste by factoring leftovers into your week
Though sometimes cooking dinner can feel like a thankless task, family meal planners help you gain control of the dinnertime rush and make it enjoyable once again.
Meal planning saves resources, eliminates stress from your life, and makes the dreaded "what's for dinner?" decision easy.
🙋Why should I do it?
A family meal planning system can truly revolutionize your day-to-day life.
Save time
First off, it saves you time—and who couldn't use a few extra minutes in the day? Say "goodbye" to last-minute runs to the grocery store and standing clueless in front of the fridge.
Having a meal plan also gives you the ability to plan ahead for the unexpected chaos that happens in everyone's life. Plan to double your favorite recipes and freeze a few for those types of days.
Save money
Meal planning also helps you save money.
Instead of randomly grabbing stuff at the grocery store and tossing it away, uneaten, advance preparation ensures that you buy only what you'll use.
Rather than relying on take-out, delivery, or other unhealthy options, making a healthy meal plan keeps the whole family filled with nutritious, satisfying choices.
Less stress
These days, families don't have much time to spend together.
Meal prepping is a great way to eliminate dinnertime stress, so you can enjoy more quality moments together—despite balancing busy schedules.
It also cuts down on decision fatigue - that feeling that if you have to make one more decision today you'll scream.
Whether you've got picky eaters, family members with food allergies, or you're struggling to stick to your food budget, meal planning works for everyone!
📖 How do I get started?
Making a menu plan isn't tricky, and once you start, you'll never want to stop! If you're new to meal planning, here are the first four steps:
Decide how often you'll do it. Once a month? Once a week? Bi-weekly?
Set a Planning Routine—choose which day of the week or month to plan meals and add it to your schedule.
Gather Family Input—involve everyone in the planning process (as age appropriate) to accommodate schedules, preferences, dietary needs, etc.
Take Inventory—assess your pantry, fridge, and freezer to see what you have and jot down what you need to use up. This cuts back on waste.
Create—use one of the techniques below to map out your meals for the week and create a grocery list.
Another thing I did was cook multiple meals in one day and put them in the freezer. Freezer meal prep works great along with your meal plan.
🍽️ What do I need?
There are a few popular ways to meal plan: in a notebook, using free meal plans online, or with a meal planning service/app.
However, while all of the methods are great, some have more benefits than others. It's important to choose one that feels best for you!
If you enjoy meal planning, you'll be more likely to stick with it and meet your food goals.
Simple notebook technique
If you have a notebook and a pen, you can meal plan! Start by jotting down the name of each day of the week, or sketch out a few boxes, like a calendar. Don't worry—it doesn't have to be pretty!
You can also use a printable template. Join the free membership group below and you'll get a pretty printable meal plan for free.
Now, fill up your plan with meal ideas. Take inspiration from your favorite recipes, and feel free to add new ones, too.
When planning, keep in mind the types of meals that will have leftovers, and consider factoring those in for another, busier day.
For example, if Wednesday nights are filled with sports, dance classes, and appointments, plan to cook a main dish on Tuesday that'll give you easy, quick leftovers.
As you make note of your weekly recipes, start to build a grocery shopping list of all the items you'll need to pick up for that week's meals. Don't forget to plan side dishes and desserts, too!
Free meal plans
If you tend to find yourself in a repetitive recipe rut, consider following my free meal plan online! This is an awesome way to get just a little help with your menu planning.
Each weekly dinner plan includes seven complete, homemade meals that everyone in the family will love.
There are 52 weeks of meal-planning recipes—that's enough for one whole year!
Plus, you'll learn tips (like the best way to use up certain leftovers) and enjoy plans based on seasonal flavors, foods, holidays, and more. With free online meal planning, you'll never run out of meal ideas again.
Meal planning app
Searching for an even better way to meal plan? With the Restless Chipotle meal-planning app, you can save even more time and simplify the process further!
Meal planning apps are ideal for busy families because:
You can create shopping lists instantly
Find delicious meals that are easy to customize
Follow weekly recipes closely, or substitute other foods
New recipes are added daily (never get bored in the kitchen again!)
Easy to work around specific diet restrictions
Adjust serving count (Hosting a big family dinner at your house this week? Kids away at summer camp? You control it!)
Most of us already use our phones to find recipes and make lists, so, why not streamline everything into one, easy-to-use app?
In just minutes you can plan a week's worth of meals (and make a grocery list) with no fuss, no stress, and no ads.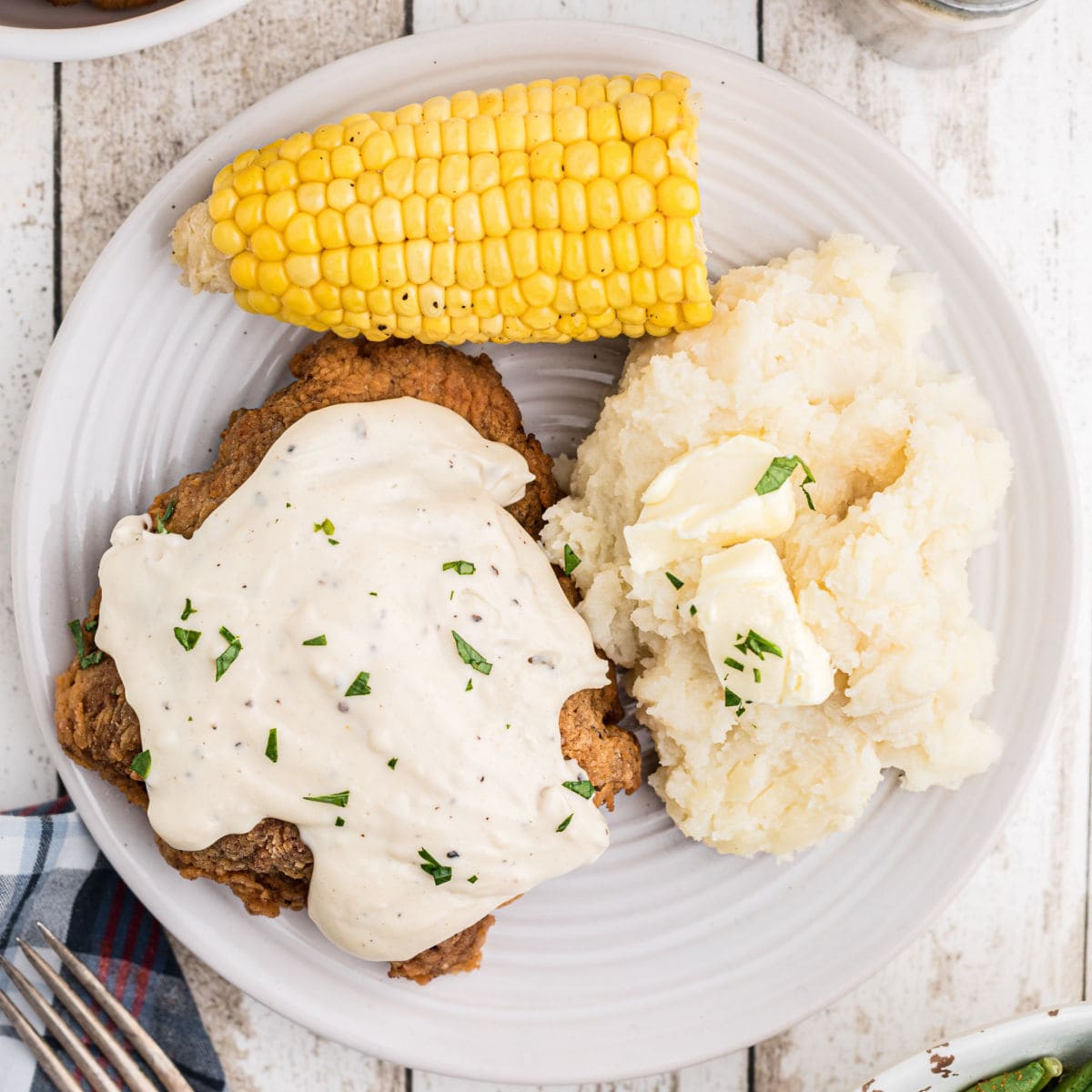 🧾 Comparison of meal planning techniques
Technique
Pro
Con
Cost
Weekly Time Investment
Notebook
-Easy
-Use recipes you know your family likes
-Time consuming
-Have to hunt down recipes
-Have to make grocery lists
Inexpensive
1 to 2 hours
Free Meal Plans
-least amount of time investment if you use the meal plan as written
-Family might not like the foods
-Have to make grocery lists

No cost
10 minutes
Meal Plan Ap
- Example meal plans done for you
- Easy to adjust meals to your family's tastes
-Auto-created printable grocery lists
-Easy to create your own meal plans


-Monthly fee
- Recipes may be limited
Varies - usually less than $20 a month
15 minutes or less
No Meal Plan
Takes no time and requires only last minute decisions
-Unhealthy
-Mom guilt
-Expensive
-Decision fatigue
Expensive- convenience foods, take out meals, etc.
0 time
📚 How to choose recipes
Wondering where to start? There are plenty of great resources available to home cooks that offer ideas to suit everyone's tastes and dietary preferences.
I always like to check out food blogs (no surprise there!) and recipe websites for inspiration—they're easy and free.
However, don't forget about good 'ol cookbooks, too! Blow off the dust from the cover and crack one open, or download an electronic cookbook on your tablet reader.
Some of the most delicious, classic recipes are hidden between the pages of Mom's old, dog-eared cookbook.
Active on social media? Feel free to follow your favorite food bloggers and join cooking communities.
There, you can learn tips and tricks from professionals and home cooks, alike!
However, once you've found a dish you love, don't stop there!
Experiment with variations on family favorites to keep things fun and exciting. Changing around a few flavors or ingredients is a great way to turn a classic recipe into a new creation!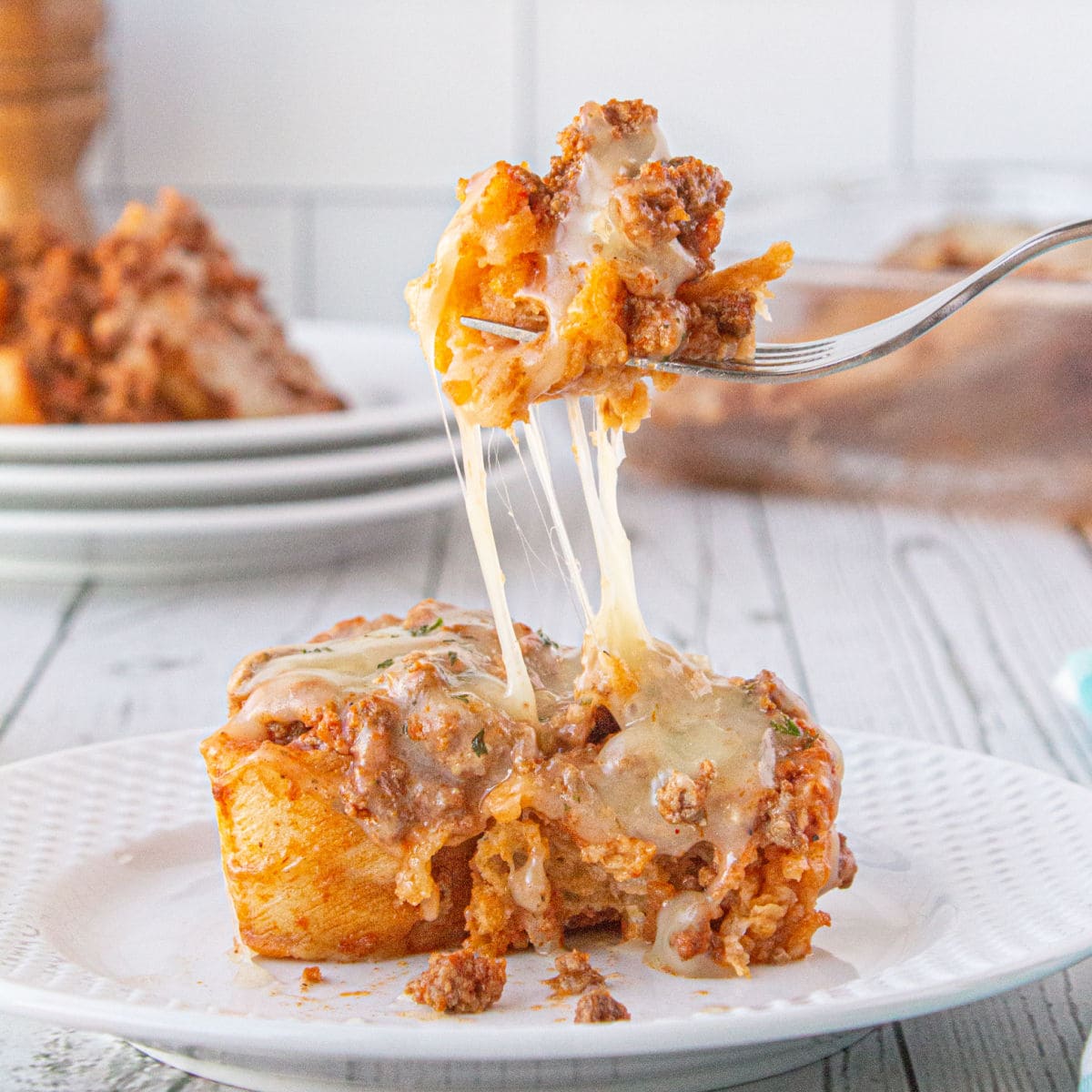 🛒 Efficient grocery shopping
Do you often find yourself wandering up and down every aisle of the grocery store, simply going through the motions?
Save more time each week by making your grocery trips efficient and organized!
To start, plan your shopping list based on your weekly meal plan (if your weekly meal planning method doesn't make a shopping list for you.)
Then, stick to a budget by focusing on just the essentials—I know it's tough, but try to avoid impulse purchases.
Another way to cut down on grocery shopping time is to cut it out altogether!
Okay—you can't exactly not shop, but you can have someone do it for you! Take advantage of online grocery shopping and delivery services for convenience during extra busy weeks.
I use Instacart and Amazon Fresh. It's saved me literally hours every week! I love walking out onto my front porch and have my groceries waiting for me.
Finally, shop in bulk for pantry staples. Freeze extra portions (either raw or cooked foods) for future meals.
💭 Things to know
Expert Tip: When organizing meals, try to plan to eat the more perishable items sooner, rather than later. Leaving ripe produce to sit all week in the fridge could cause it to go bad before you use it up.
Feel free to leave certain days open for fun events—not every single day needs planning. For example, if you often skip dinner on Friday nights and eat hot dogs at the football game, so be it—a little flexibility is okay.
Do some research to learn how best to store fruits, vegetables, and herbs. Some last longer with refrigeration, while others don't!
If at all possible, avoid the grocery store on Sunday afternoons. It's the busiest time, which means long lines and lots of frustration!
You can buy pre-prepped veggies to save time (like diced onions and peppers.) However, pre-cut produce doesn't usually last as long, so proceed with caution.
Display your meal plan on a chalkboard or the fridge so that no one has to ask, "What's for dinner?"
👩‍🍳 FAQs
Does meal planning take a long time?
Nope! In fact, it'll end up saving you time in the long run. Getting organized has major benefits and it's not difficult at all!
What happens if I can't stick to my plan?
That's okay! Everyone has an off-week, and unexpected occasions do pop up. Try your best to recover the following week, and learn from what happened. If you start noticing patterns, take those into account when meal planning.
How do I meal plan with picky eaters?
Just the same as you would cook for them now! Choose recipes that your picky eaters like or are familiar with. Meal planning is a great way to get organized and save time, but it doesn't mean you need a whole new recipe collection. Use what works, and introduce new recipes slowly!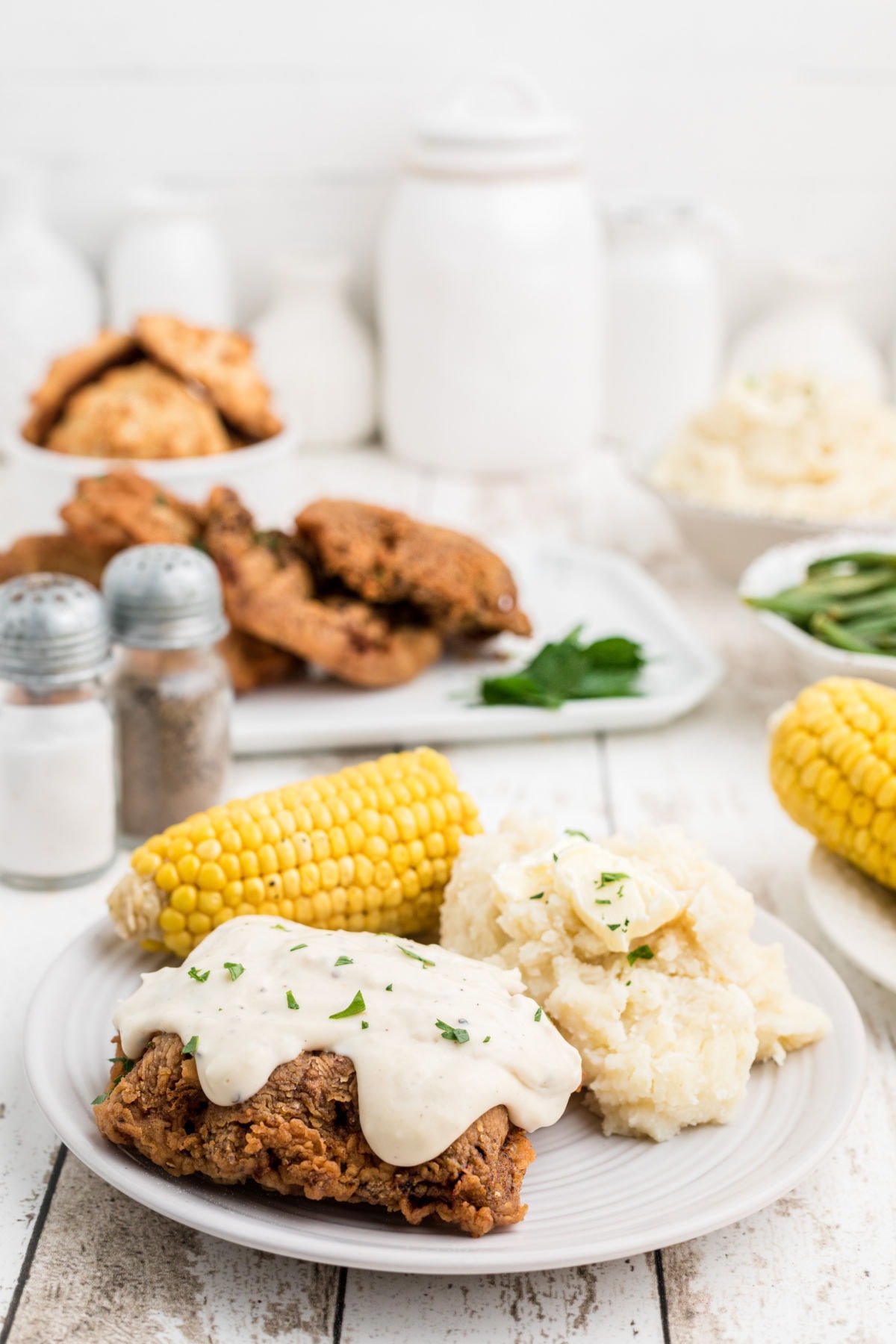 🔪 Meal Prep for Success
Meal prep takes meal planning one step further, saving you more time and effort on busy nights. It's a major key in simplifying weekly dinners.
Plus, you're already planning out your meals—why not start to prep them while they're on your mind? Do all the messy cutting at once, so you won't even have to look at your chopping board (let alone clean it) all week long.
Set aside time each week to prepare some main ingredients or cook ahead of time. Some people like to do this right after they get home from the grocery store, while others prefer the first evening of each week.
Here are some ingredients you can meal prep ahead of time for easy assembly later on:
Chop, dice, and slice vegetables
Marinate proteins
Brown ground meats
Pre-cook grains (such as pasta, rice, and potatoes)
Don't forget to use some good, reusable storage containers to portion out the prepped food for the week. You can combine all of the ingredients together to make "grab-and-go" style dinners—easy, peasy!
📞 The last word
Meal planning is a game-changer for real-life families and the busy schedules we contend with. It helps you save money, save time, and cut down on kitchen waste, all while enjoying hearty, real food that makes your heart and tummy happy.
Remember, with the right approach to family meal planning, you can regain control of your kitchen, reduce stress, and create memorable mealtimes that bring your family closer together.
Start planning today and savor the joy of stress-free dinners!
📓 Meal plans in minutes
Check out my meal planning system! It's easy, full of recipes from Restless Chipotle that y'all already love, and no ads!