This week many of us are sending kids back to school if we have't already. It's time for easy, one pot and 30 minute meals that warm up easily to cover all the crazy schedules!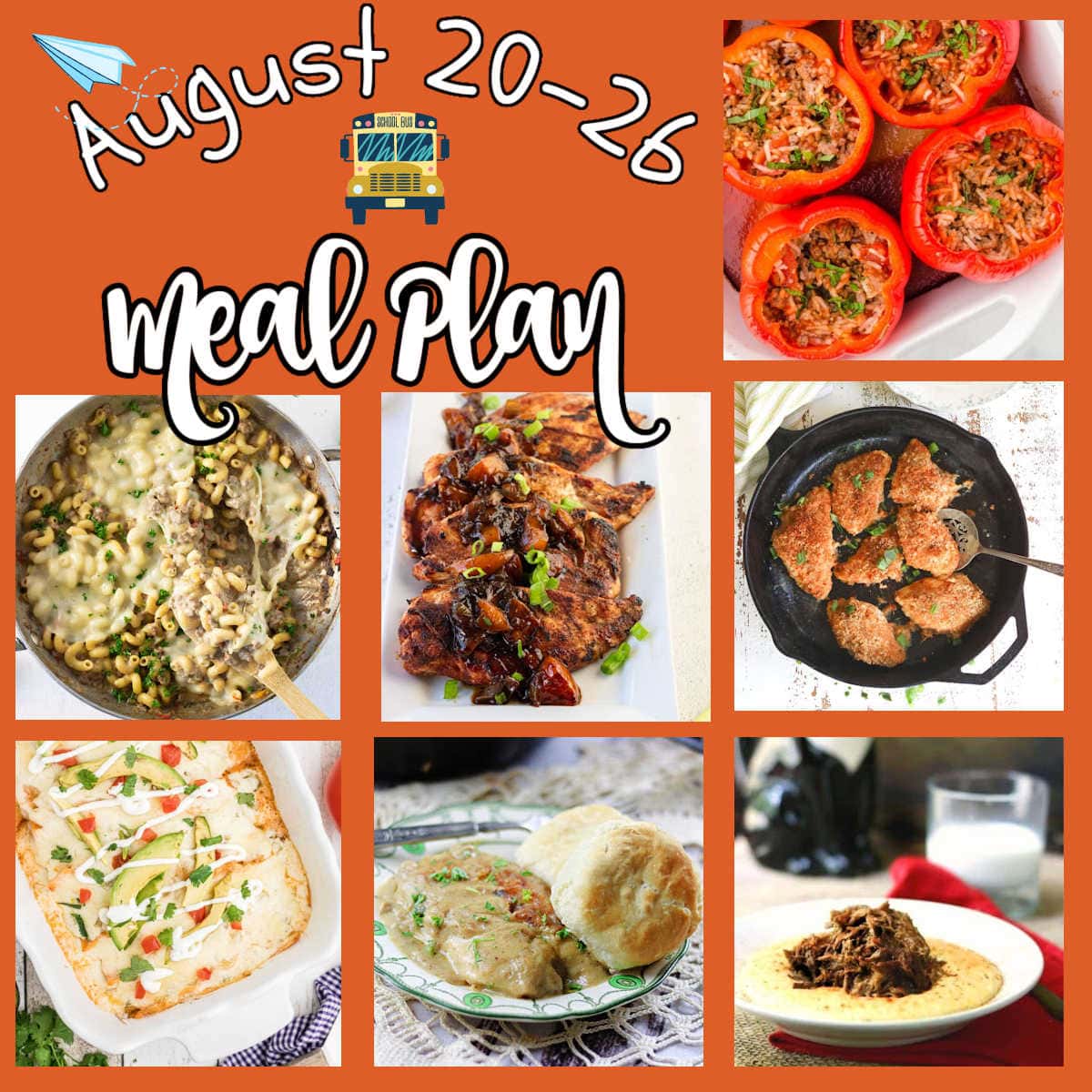 📅 Food Holidays
Make extra fried potatoes and treat the family to a hearty country breakfast with the leftovers just cook some sausage and bell pepper until done then stir in the potatoes and warm through..
Leftover smothered chicken? Serve it over toast for breakfast or a light lunch.
You'll use the leftover devils food cake for the brownie punchbowl cake or stir it into the chocolate ice cream.
Prepare as much as possible on your day off. Chop all the onions for the week and put them in an airtight container. Cook up all the ground beef you'll need and separate it into the amount you need for each recipe.
🍹This week's cocktail
August 20
August 21
August 22
August 23
August 24
August 25
August 26
📚 Related recipes