Back to school is just around the corner for us so I've planned this week's meals to help you make the most of your time. Whether you're back to school shopping or taxi-ing kids to early sports practices I've got you with these easy recipes!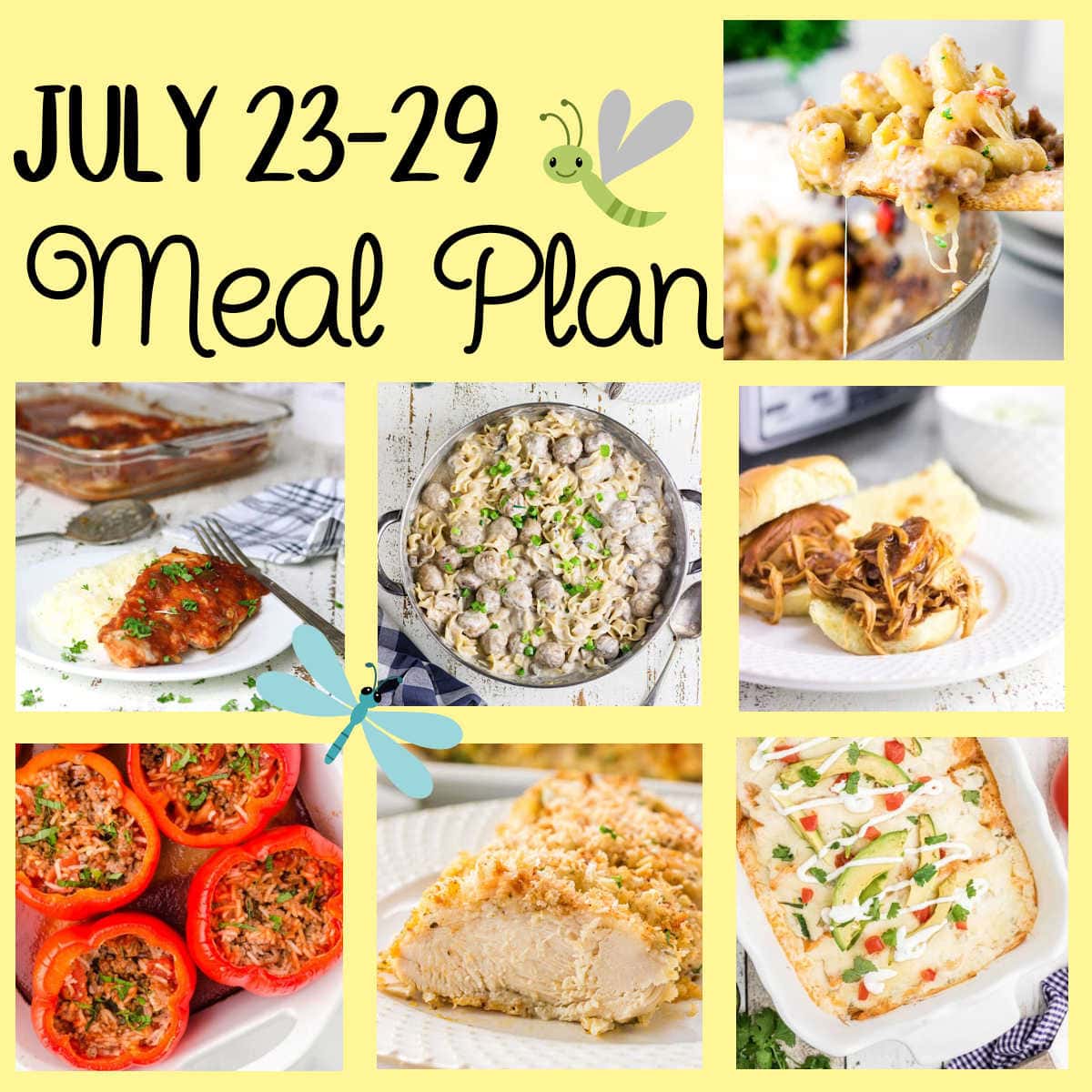 Table of Contents
📅 Food Holidays
Make extra fried potatoes and treat the family to a hearty country breakfast with the leftovers.
Leftover smothered chicken? Serve it over thick slices of Texas toast for a simple dinner.
Prepare as much as possible on your day off. Chop all the onions for the week and put them in an airtight container. Cook up all the ground beef you'll need and separate it into the amount you need for each recipe.
🍹This week's cocktail
July 23
July 24
July 25
July 26
July 27
July 28
July 29
📚 Related recipes