Have questions about types of flour and how to use them? You're not alone! Flour is one of the most commonly used ingredients in the kitchen and, perhaps, the least talked about. In this guide you'll learn the different types of both wheat flours and gluten free flours plus when to (and not to) use them!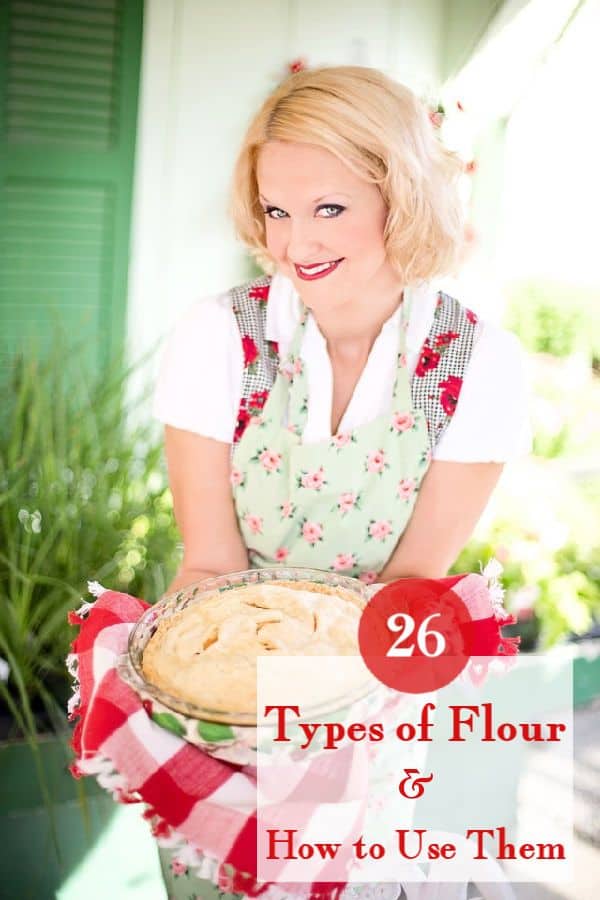 Many Types of Flour for Different Purposes
Having been an avid baker all of my life, eventually becoming a food writer, recipe developer, and author of over 10 cookbooks I can tell you that flour is really one of the most misunderstood ingredients in the home kitchen. Although there are numerous varieties most people stick with all-purpose flour for everything from bread to cookies.
Tsk, tsk.
There are many flour types and each has a number of different uses. Although wheat flour (whole wheat, all purpose, cake flour, bread flour, etc.) is the typical flour used in most baking there are several other flour choices.
Different flours have different characteristics and can not necessarily be used interchangeably. When you know the strengths and weaknesses of each type you can use that knowledge to your advantage in your baking.
A Note about Organic Flours
Organic flours are grown and processed according to organic standards set forth by the USDA. If the package does not have the 100% Organic stamp on it you can be pretty sure it is not organic by government standards. Many types of flours are available in organic varieties.
Be sure to really read the labels!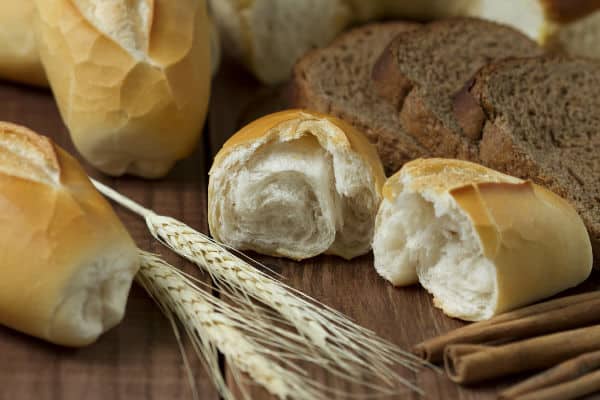 Types of Flour Made from Wheat
Wheat is a grass. The seeds, called wheat berries, are ground to create flour.
There are several wheat flour types, and uses for them range from delicate cakes to sturdy artisan breads. It can be stored at room temperature for six to eight months after grinding. Adding a bay leaf or two to canister of flour will keep out bugs without adding bay flavor - unless (like me) you forget about them and scoop them up with your flour and bake them into a cake.
On the other hand, wheat berries can be stored indefinitely as long as they are sealed and in a cool try spot. Bay leaves help keep the bugs out of wheat berries as well.
Bread Flour
White flour which is made from hard, winter wheat is called bread flour. The higher protein gives it a high gluten content. This is the best choice for yeast breads.
Use for: all kinds of yeast breads.
Cake Flour
Cake flour is white flour. It is made from a soft wheat, which means it will have less gluten that the hard winter wheat flour. It has a high starch content and low protein which helps make the finished baked goods delicate and light.
Cake flour is bleached, which means it goes through a chemical process which actually chlorinates the flour. This process helps to improve the texture of the finished product. It cannot be used for yeast breads.
Use for: cakes, biscuits, muffins, and scones.
Cake Flour Substitute
If you don't have cake flour you can use white all-purpose flour and replace two tablespoons of flour with two tablespoons of cornstarch per cup.
Eikorn Flour
Eikorn flour is made from (what we think) is the most ancient wheat. It's chromosome make up is less complex than modern wheat and it contains less gluten.
It has a higher percentage of protein than modern wheat and also has also higher levels of fat, phosphorus, potassium, pyridoxine, and beta-carotene.
Many people have said that this flour is healthier than regular wheat and safer if you are gluten intolerant. Keep in mind that different people will have different reactions and if you are gluten intolerant this is not a good choice, in my opinion.
Use for: anything you'd use all-purpose flour in.
Graham Flour
Graham flour is a course flour used in graham crackers and some muffins and breads. It is sweet and nutty in flavor.
This flour is made by grinding the bran, germ, and endosperm (interior) of the wheat berry separately and then combining them again.
Use for: muffins, crackers, breads.
Pastry Flour
Pastry flour is an unbleached flour that's made from soft wheat so it has lower protein levels than all-purpose flour but more protein than cake flour.
Use for: Pie and tart crusts as well as some cookies that you'll want to be crumbly.
Pastry Flour Substitute
1 1/3 cup all-purpose flour
2/3 cup cake flour
Mix well and store in a cool, dry place.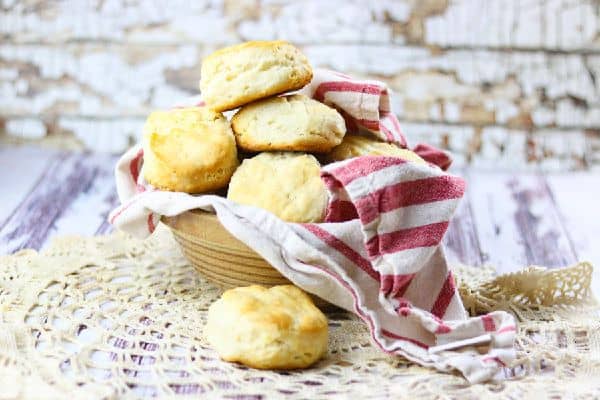 Self Rising Flour
Self Rising Flour is an all purpose flour that has salt and leavening all ready added to it. Many people, especially in the south, use self rising flour for biscuits and quick breads.
You can't use it for yeast bread. Never add salt or leavenings to recipes where self-rising flour is called for.
Use for: quick breads, muffins, pancakes, biscuits.
Self Rising Flour Substitute
If you have a recipe that calls for self-rising flour you can substitute the following per cup:
1 cup all-purpose flour
1 1/2 teaspoons baking powder
1/2 teaspoon salt
Mix well. You can make this up in large batches and store in a cool, dry place.
Semolina Flour
Semolina flour is made from Durham wheat. This is a very high protein wheat that allows the dough to be very elastic. Semolina flour is used to make pasta almost exclusively, although there is a semolina cake and some other baked goods as well.
Use for: pasta and some baked goods.
White Flour
White flour is wheat flour that has the bran and the germ removed. It may be bleached or unbleached.
Bleached flour goes through a chemical process to make it lighter. Organic flour cannot be bleached. This flour has to be enriched with vitamins and nutrients because the natural nutrients are removed with the bran and germ.
White flour is called all purpose-flour because it can be used with satisfactory results in almost any baked product. Since unbleached flour has a little more protein that bleached flour it is less desirable for cakes and delicate baked goods.
Use for: anything, including thickening sauces.
Whole Wheat Flour
Whole wheat flour contains the whole grain of wheat; the bran, the germ, and the starch. It is high in fiber and vitamins and doesn't have to be enriched.
Wheat flour is good for breads and some baked goods. It does give a coarser, denser finished product. If you are baking bread with whole wheat flour you'll need to knead it somewhat longer than with white flour.
Use for: anything - be prepared for the texture to be different than when using white flours.
Whole Wheat Pastry Flour
Whole wheat pastry flour is milled from the soft spring wheat and has a lower protein count that normal whole wheat flour. It is used for whole wheat pie crusts and can be used as a whole grain cake flour.
Use for: Pie and tart crusts as well as some cookies that you'll want to be crumbly.
Vital Wheat Gluten
Wheat gluten is the part of the flour that carries the protein and gives the dough elasticity. This can be added to lower protein flours to give the finished bread a better texture, no matter which flour is used.
Use for: Adding to yeast bread mixtures to improve texture.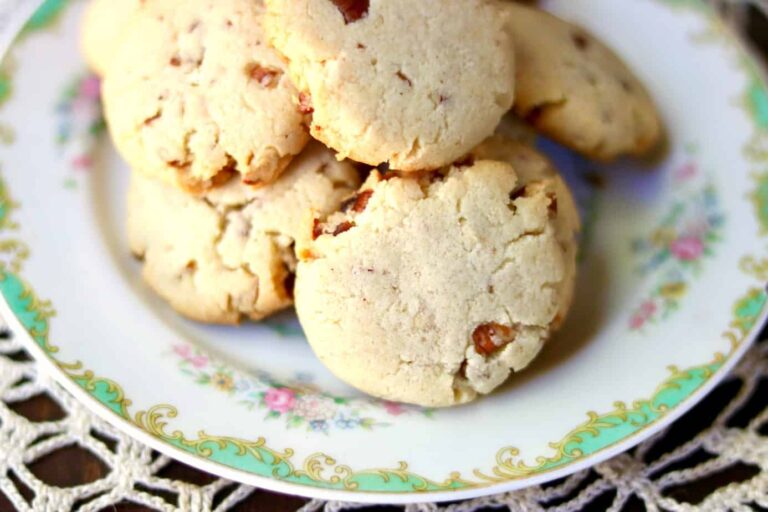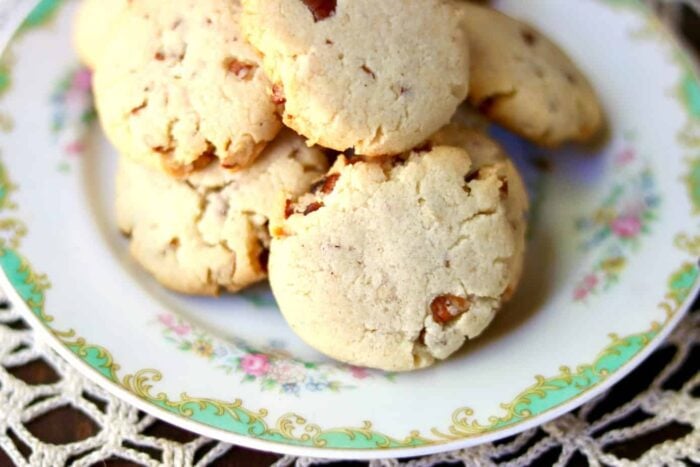 Non-Wheat, Gluten Free Types of Flour
Some flours are made from crops other than wheat. They can be used by people on a gluten free diet as well as by bakers wanting to add a variety of textures and flavors to their baked goods.
Many of these products need to be mixed with at least a little wheat flour (if you're not on a gluten free diet) so that they have a better texture. Sine there is no gluten in these flours they will not rise properly on their own and will have a heavier, denser texture than products made with wheat flours.
I've noted where some of these flours work best. If there's no "used for" note then you can use it as you wish.
This is NOT an exhaustive list - there are more types of flour and "new ones" being created every day.
Almond Flour (GF)
Almond flour is a gluten-free flour that's made out of blanched almonds that have been ground. It's often used as a low carb substitute for wheat flour in baking.
It, no surprise here, gives baked goods a delicate almond flavor.
Amaranth Flour (GF)
Amaranth is another "ancient grain" that was used by the Incas and other cultures. It has an earthy, nutty flavor but takes on the flavors of other ingredients. You can use it to replace 25% of wheat flour in recipes but it can't be used alone and should be combined with other flours when baking.
Use for: tortillas, pie crust, breads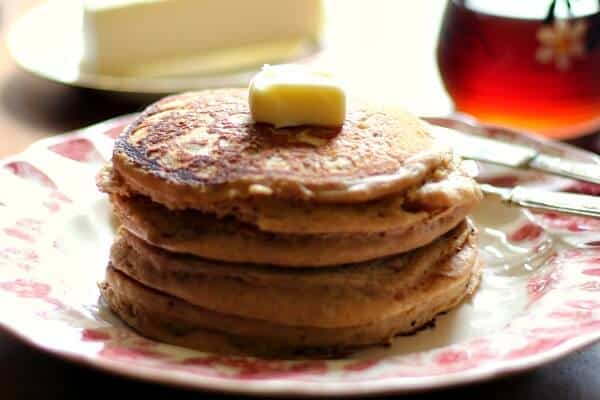 Buckwheat Flour
Buckwheat is a low gluten grain that has a nutty flavor. It can be used in many baked goods and is most often used in buckwheat pancakes. This whole grain flour is high in fiber, amino acids, and protein. It is not wheat at all, but a plant.
Since it does contain a little gluten you shouldn't use it if you are gluten intolerant.
Use for: pancakes and waffles
Coconut Flour (GF)
Coconut – Coconut flour is high in fiber, gluten free, and low carb. It's made from ground coconut and adds a sweet coconut flavor to baked goods. You can substitute coconut flour for up to 25% of the wheat flour called for in your recipe if you are not using it for low-carb. It's very dry and soaks up a lot of moisture so it's best to use it along with another gluten free flour like almond flour.
Commercial Gluten Free Flour Blends (GF)
Commercial gluten free flour blends are different mixtures of gluten free flours - there's not necessarily a standard mix. you'll want to try several to see what works best for you.
Corn Flour/Corn Meal (GF)
Corn flour is what most of us call cornmeal. It's gluten free and generally used for quick breads and pancakes.
It can be used with yeast as a leavener as long as a larger percentage of wheat flour is added.
Corn flour adds a sweet, nutty flavor to any bread or baked good.
Potato Flour (GF)
Potato flour is made from potatoes which have been cooked and dried. It gives a distinct potato taste to the baked goods it is used in.
It has no gluten and can be used to replace up to 25% of wheat flour in recipes.
Oat Flour (GF)
Oat flour is made from oats. It can be used in breads, cookies, and dense cakes. You can replace up to 25% of the wheat flour with oat flour but be sure to add about an extra 1/8 teaspoon of your leavener.
Although oat flour is technically gluten free you need to be careful that there isn't cross contamination. Many mills grind wheat flour as well as oat flour and the possibility of cross contamination is very real. Read the label!
Rice Flour (GF)
Rice flour is a fine flour made from milling rice. It is gluten free and can be used in many baked products. Because of the lack of gluten your end results will have a different texture if you use it in the place of wheat flour.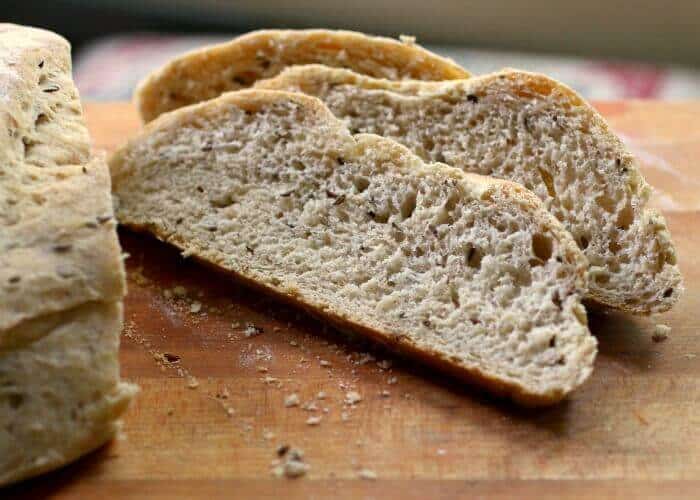 Rye Flour
Rye Flour has a low amount of gluten and without the addition of wheat flour the texture will be dense.
Dark rye is the ground grain without the bran and germ removed while light rye has both the germ and the bran removed.
Sorghum Flour (GF)
Sorghum flour is made from an ancient cereal grain. It's light in color and texture with a mild, sweet flavor. It's often mixed with other gluten-free flours or used in recipes requiring small amounts of flour.
It's high in fiber, protein, and iron.
Soy Flour (GF)
Soy flour is a high protein flour that results when soy beans are ground up. It should be stored in the refrigerator. Soy beans are naturally gluten free but cross contamination with wheat flour is possible.
Spelt Flour
Spelt flour is a popular non-wheat flour. It is similar in taste to whole wheat flour and contains a small amount of gluten.
You can substitute it for whole wheat flour in many items. It has a higher protein content than wheat and a more intense flavor. Since the proteins are easier to digest many people who are allergic to wheat flour can eat spelt.
Tapioa Flour (GF)
Tapioca flour is made from the cassava root. It is can be used in baked goods for people on gluten free diets.
Teff Flour (GF)
This flour is full of nutrition. It is higher in protein than wheat and has calcium and iron.
Teff does not contain gluten. It can be used in tandem with wheat flour for yeast breads but is too soft to be used on its own. It is excellent in muffins and quick breads.
Create Your Own Unique Blends
Using a variety of different flours in your baked goods not only adds flavor; it adds nutrition. You can create your own flour blends for specific purposes and increase the nutrition in the items you bake.
Flour FAQs
Can you mix different types of flour?
Sure! Experiment to create different flavors and textures.
How do different flours affect bread?
Bread needs a flour with a high protein (gluten) content in order to rise properly. Because of this bread flour is generally used for yeast bread because it has more gluten than other flours.
Is OO flour the same as plain flour?
OO flour is an Italian milled flour that is used for pasta. It's similar to unbleached all purpose flour - a mix of hard and soft wheat but it is finer. It creates a dough that maintains a chewiness when the pasta is cooked.
Is there a difference in flour brands?
Yes! All all-purpose flours are not the same, and there are definite differences from one part of the country to another. In the south flour brands generally have a lower protein and create a more delicate product so, for example, if you are making bread with all-purpose flour you might want to add some gluten flour.

Which flour is best for baking cookies?
While most people will opt for all-purpose flour you may find that pastry flour spreads less when you are making cookies.
Grinding Different Types of Flour At Home
The following are affiliate links. We are a participant in the Amazon Services LLC Associates Program, an affiliate advertising program designed to provide a means for us to earn fees by linking to Amazon.com and affiliated sites.
What's new? Check out my Restless Chipotle & Co. Store on Amazon where you'll find all kinds of nostalgic goodness! Thanks so much for being a part of Restless Chipotle!
If you are interested in really fresh flour for baking you might like to try grinding your own flour at home. There is nothing like the flavor of flour that is really fresh!
It's really easy. You'll need a flour mill and wheat berries, or other grains to be turned to flour. Most mills allow you to use gluten free things like dried beans or corn to make flour with as well.
Related Posts on Restless Chipotle
Now that you know about different types of flour you can put that knowledge to use!