Sourdough starter recipes are a dime a dozen. I have tried so many versions over the years that I have lost track. Some were good, some were OK and some were just blah. To me, sourdough needs to have a particular tang to it. A good starter has a tart, sour, tang to it that's hard to explain — but once you taste it you'll never forget it.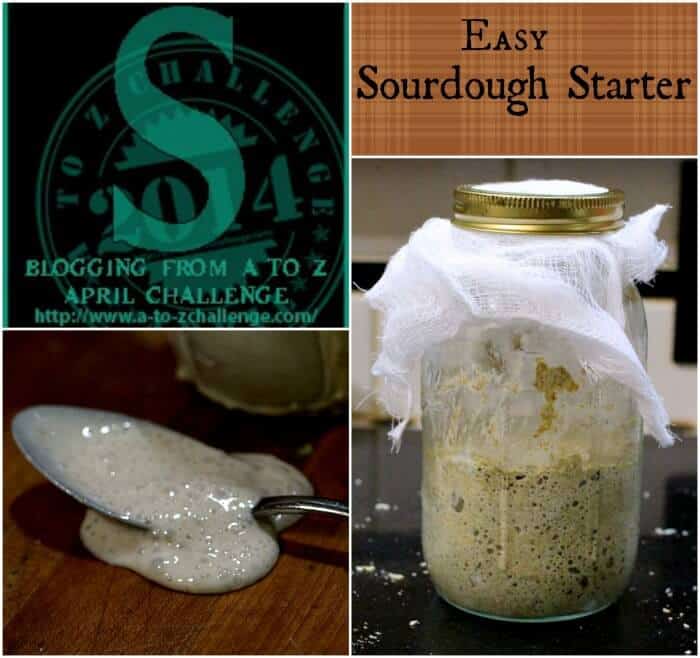 This is my very favorite sourdough starter. You can use for biscuits, bread, pancakes, or anything else you use sourdough in.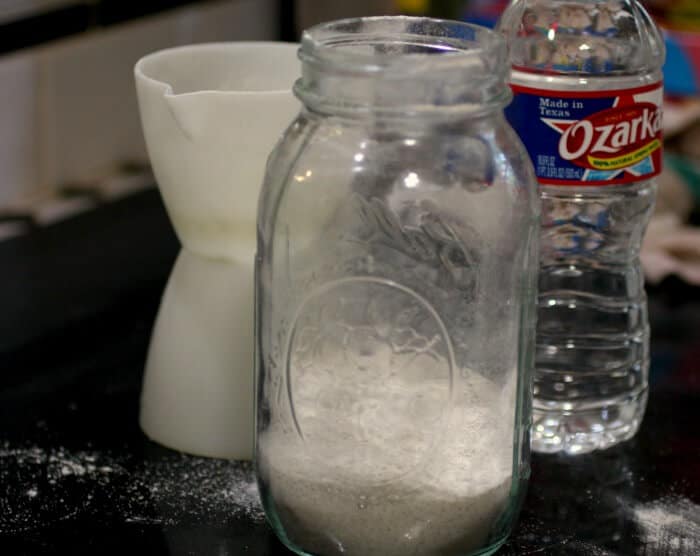 The Restless Chipotle Channel
There are three things that you must not change —
Always start with rye flour.
Always use non-chlorinated bottled spring water.
Always keep it in a warm spot with cheesecloth over the top.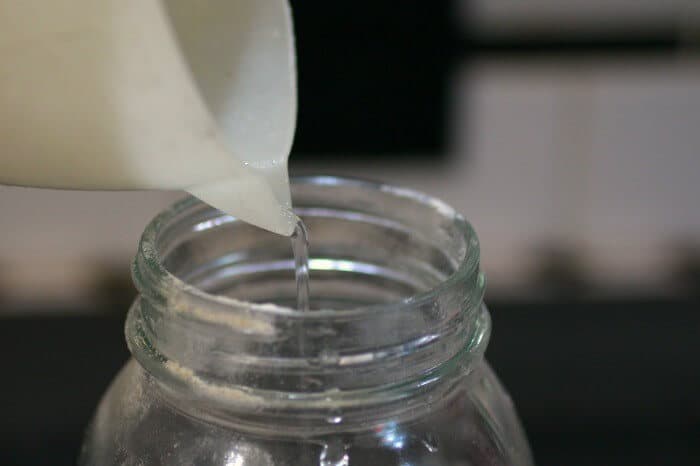 The cheesecloth allows the tiny wild yeast spores to fall into the slurry you are going to make with the water and the rye. The rye gives it something to eat. If you use white flour at this point the wild yeast won't have enough to eat. the spring water ensures that there is no chlorine to kill the good bacteria and yeast. You are going to commit to this starter for a week. You can't start your sourdough starter and then go out of town, OK?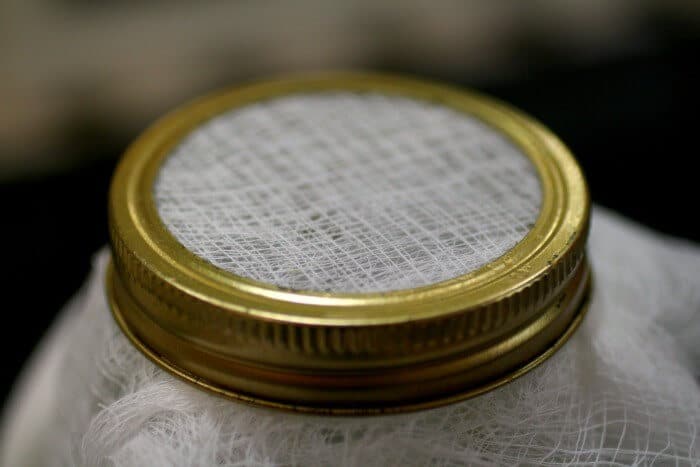 You'll need a quart jar, a screw on ring but not a top. Remember, you're going to use the cheesecloth so the starter gets plenty of air. You might want to keep a small dish under the jar of starter. Mine almost always bubbles over and makes a mess. Many sourdough starters tell you to add yeast in the beginning. If you follow directions carefully you won't need to add yeast to the starter, it will become active — light and bubbly — on it's own. This is a great homeschool project — I've pulled science, history, cooking, and math out of this stuff!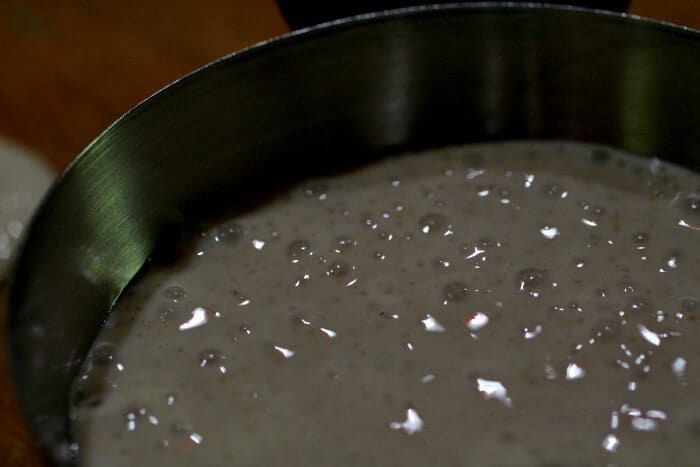 Let's just work on the starter for today. I'll post my sourdough recipes next week so you'll have time to get your sourdough going.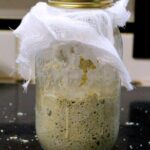 Print Recipe
Clickable Table of Contents
hide
Sourdough Starter
This homemade sourdough starter is one of the best you'll ever try. It becomes active without the use of commercial yeast and develops a sharp, tangy flavor that is the hallmark of good sourdough bread.
If you like Sourdough Starter you might also like…
Blackberry Sourdough Scones Feasting at Home
Sourdough Pizza Crust Our Small Hours
Yeast Bread Baking Tips Restless Chipotle
Homemade Hamburger or Hot Dog Buns Restless Chipotle