Sourdough starter recipes are a dime a dozen. I have tried so many versions over the years that I have lost track. Some were good, some were OK and some were just blah. To me, sourdough needs to have a particular tang to it. A good starter has a tart, sour, tang to it that's hard to explain — but once you taste it you'll never forget it.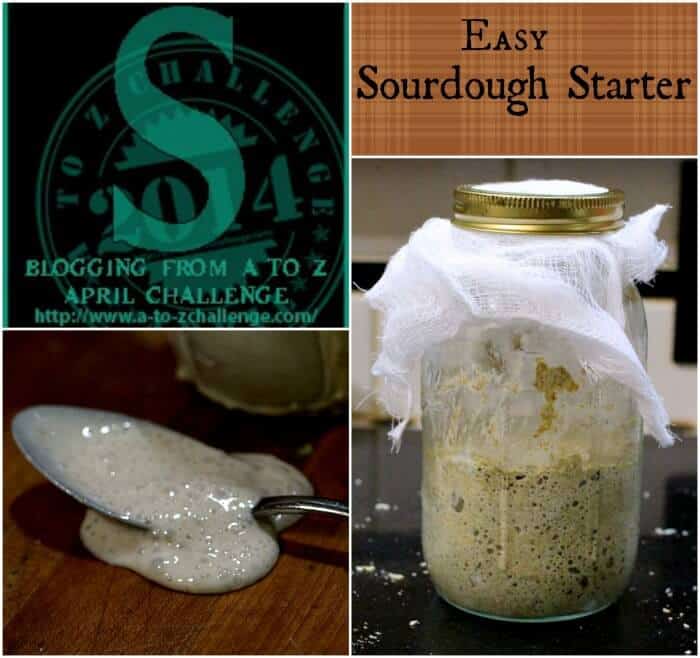 This is my very favorite sourdough starter. You can use for biscuits, bread, pancakes, or anything else you use sourdough in.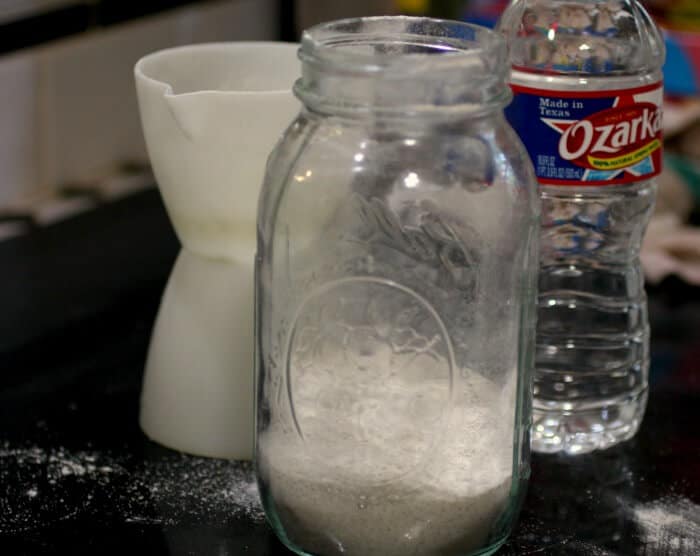 There are three things that you must not change —
Always start with rye flour.
Always use non-chlorinated bottled spring water.
Always keep it in a warm spot with cheesecloth over the top.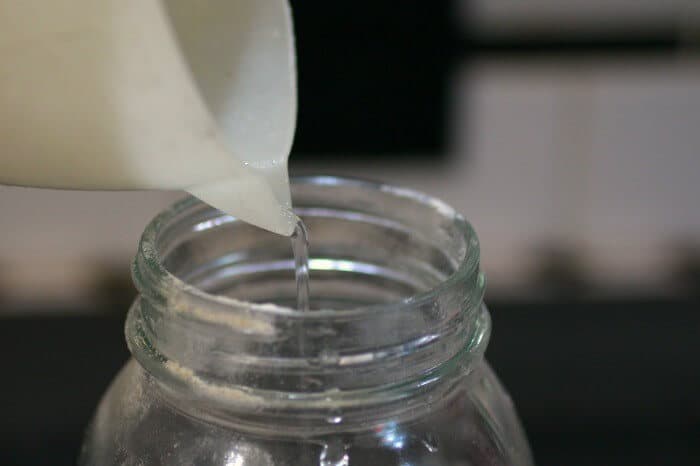 The cheesecloth allows the tiny wild yeast spores to fall into the slurry you are going to make with the water and the rye. The rye gives it something to eat. If you use white flour at this point the wild yeast won't have enough to eat. the spring water ensures that there is no chlorine to kill the good bacteria and yeast. You are going to commit to this starter for a week. You can't start your sourdough starter and then go out of town, OK?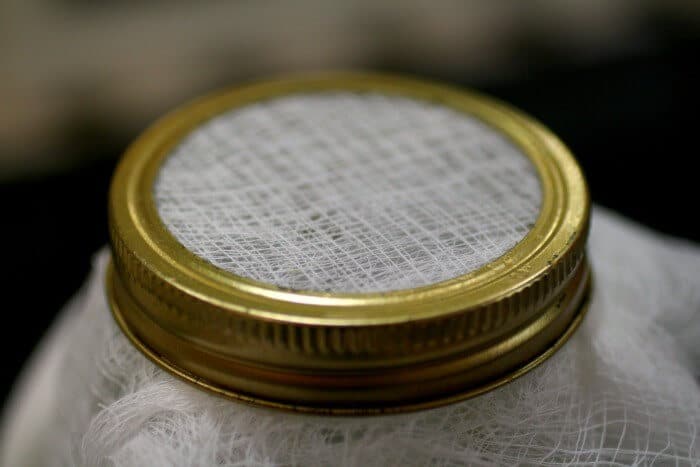 You'll need a quart jar, a screw on ring but not a top. Remember, you're going to use the cheesecloth so the starter gets plenty of air. You might want to keep a small dish under the jar of starter. Mine almost always bubbles over and makes a mess. Many sourdough starters tell you to add yeast in the beginning. If you follow directions carefully you won't need to add yeast to the starter, it will become active — light and bubbly — on it's own. This is a great homeschool project — I've pulled science, history, cooking, and math out of this stuff!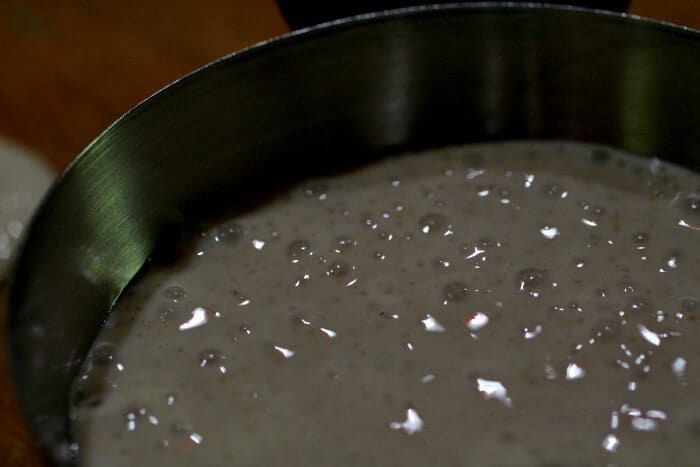 Let's just work on the starter for today. I'll post my sourdough recipes next week so you'll have time to get your sourdough going.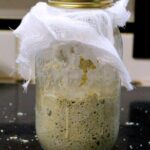 Sourdough Starter
Print
Save
Go to Collections
This homemade sourdough starter is one of the best you'll ever try. It becomes active without the use of commercial yeast and develops a sharp, tangy flavor that is the hallmark of good sourdough bread.
As an Amazon Associate I earn from qualifying purchases.
Ingredients
Day One
1

cup

rye flour

½

cup

springwater
Days Two through Seven
1

cup

bread flour

½

cup

spring water
I earn a commission from Instacart from qualifying purchases.
Instructions
Day One
Put the rye flour into a clean, sterile quart jar.

Add the water and mix until all of the flour is incorporated.

Place a cheesecloth square over the top and screw on the ring to hold it in place.

Place in a warm spot.
Days Two through Four
Remove ½ cup of the starter and throw he rest of it out.

Pour it back into the jar.

Add 1 cup of bread flour and ½ cup spring water and mix thoroughly.

Replace the cheesecloth and ring and put in a warm place.

By day three you should start to see some bubbles and activity.
Days Four through Seven
Remove ½ cup of the starter and throw the rest of it out.

Pour it back into the jar.

Add 1 cup bread flour and ½ cup spring water. Do this TWICE a day, as close to 12 hours apart as possible.

By day 7 your starter should have a pleasant, sour tang and double in size within 12 hours.
Maintain Your Starter
Always keep ½ cup starter and make your bread with the rest. You can either keep it in the refrigerator or feed it (1 cup flour and ½ cup spring water) at lease once a day. It tends to keep better if you keep it out and feed it. You don't have to throw all of that starter away - if you happen to know other bread bakers feel free to share.
Sign up for the emails and never miss another recipe!!
We'll never share your email or send you spam. Pinkie swear.
If you like Sourdough Starter you might also like...
Yeast Bread Baking Tips Restless Chipotle
Homemade Hamburger or Hot Dog Buns Restless Chipotle