There are thousands of pie recipes out on the Internet. Here are 50 that I think rate right at the top for flavor, ease, uniqueness, and wow factor.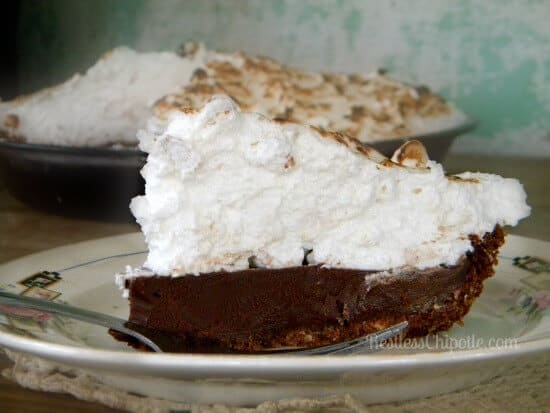 Whether it is cherry, apple, coconut cream, or chess we all have  favorite pie.
Blueberry is my absolute favorite – although I don't have a recipe for it on the blog. It was my dad's favorite, too. Once when we were getting ready to move because of dad's job we were looking at houses. My mom fell in love with a new construction and said, "Oh, I could really make blueberry pies in this kitchen!"

The Restless Chipotle Channel
My mother, as you may remember, did not like to cook. She was good at it when she did but it wasn't her favorite thing to do. Well sir, you know what happened don't you? Yep – dad was all of a sudden smitten with the house, too.
We moved from that house when my dad was transferred about three years later. Do you know how many blueberry pies my mom baked in that kitchen? Exactly none. From that point on whenever someone tried to manipulate someone else in our family it was termed "making blueberry pies". As in Are you making blueberry pies?  OR Cut me a slice of that blueberry pie when you get it made…

Absolutely the BEST Pie Recipes on the Internet
Here are 50 of the best pie recipes on the Internet, in my not so humble opinion.
Peanut Butter Pie with Pretzel Crust – this is one of mine and has over 120,000 pins on Pinterest. I think that qualifies it as one of the best, don't you?
Original Libby' Pumpkin Pie (still the best! Try adding a pinch of cayenne, chipotle, or ancho powder!)
And just because you read this far… a BONUS pie! 🙂 Fresh Blueberry Pie