The best pumpkin pie recipe is still the old classic that your grandmother probably made. Spicy, creamy, tucked into a buttery crust, and imbued with autumn flavor – it has earned its popularity through the generations. This traditional pumpkin pie recipe has been around forever with good reason – it's easy and it's delicious. The current post was updated from the original November 2014 date.
For this recipe you'll need: granulated sugar, brown sugar, cinnamon, salt, ground ginger, ground cloves, chipotle powder, eggs, solid pack pumpkin, evaporated milk, unbaked pie shell, whole nutmeg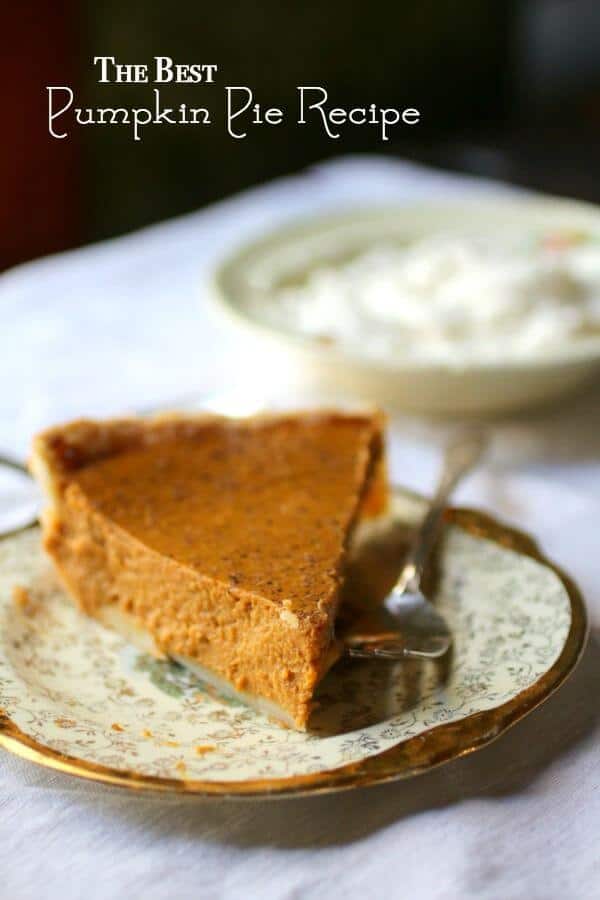 I can tell you that this is my mom's pumpkin pie recipe, and it is, but we all know that it came off the back of the Libby's pumpkin can at some point in the past. In fact, the recipe was first printed on the label in 1950, the year my parents married – so it makes sense that she'd have gotten it there.
She always used part brown sugar and then added a fresh grating of nutmeg before she put it in the oven. I do the same but I also add a pinch of chipotle powder to enhance the cinnamon. I love that touch of smoky, spicy flavor. We all add our own touches to recipes – that's what makes cooking so unique and personal!
Over the years I've made pumpkin pie from fresh pumpkin, added browned butter, used cream, added rum or bourbon, topped it with pecans…you name it. The truth is, while all of those twists and variations are delicious, I just really like my mom's version when it comes to the serving the best pumpkin pie. After all, that's what is a big part of the holidays, right? Family, memories, and tradition are the core of who we are and a large part of what we celebrate.
Thanksgiving at our house was usually began with my dad sitting at the table and tearing up loaf after loaf of stale bread for the stuffing. It was one of the three jobs he did for Thanksgiving. The other two were cleaning the turkey and added grated nutmeg to the top of the egg nog. He wasn't a food snob but he was very food oriented. Dad knew the value of a sun warmed ripe tomato slice, dusted lightly with salt and pepper and valued it as much as he did a perfectly grilled steak. He loved a good mince pie, made from tender , young mince!, and was thrilled when I was old enough to make them. He and I were the only ones that liked them. Sad to say, I haven't made one since he died in 2001.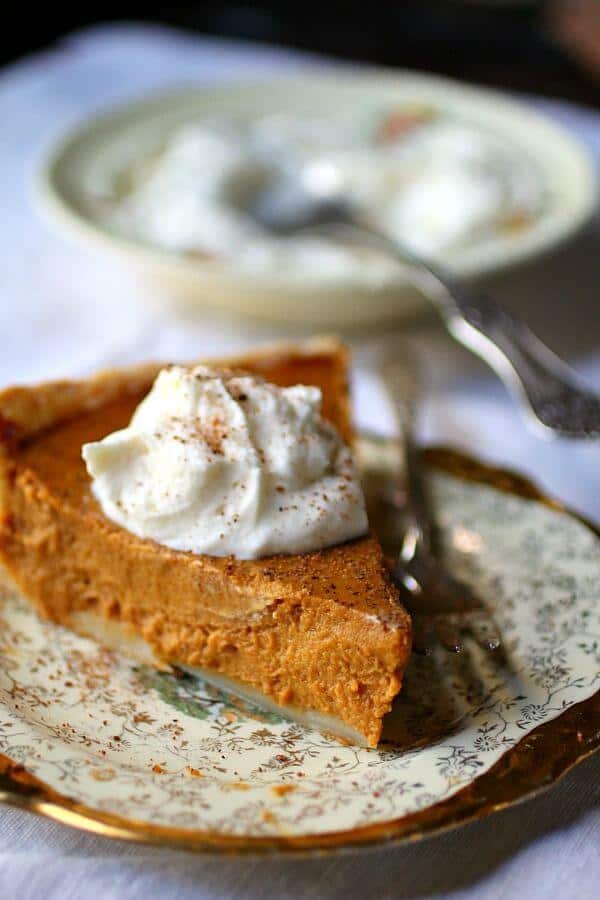 Pumpkin? That's a different story. I make several because they generally disappear pretty quickly. I like to tuck one piece away to have for breakfast the day after Thanksgiving. It's a little guilty pleasure and it is how I usher in the holiday season. No standing in the cold or fighting someone for the last Elsa doll for me! You can have black Friday… I'll sit by the fire and read, thanks!
Everyone should make this classic pumpkin pie recipe at least once. It's easy, delicious, and … well PUMPKIN! Traditionally it's made in a 9 inch deep dish pie pan but you can use a 10 inch regular pie pan as well. The deep dish pans tend to be pretty, though.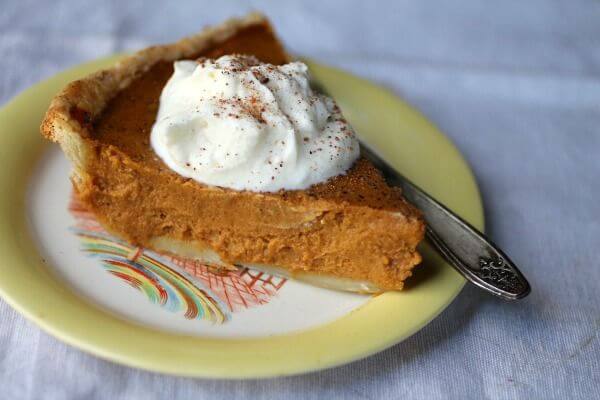 YOU MIGHT NEED…
The following are affiliate links. We are a participant in the Amazon Services LLC Associates Program, an affiliate advertising program designed to provide a means for us to earn fees by linking to Amazon.com and affiliated sites.
What's new? Check out my Restless Chipotle & Co. Store on Amazon! Thanks so much for being a part of Restless Chipotle!
I love glass pie plates! This deep dish glass pie plate by Anchor Hocking has an expandable cover that goes with it to keep pies fresh.
Best Pumpkin Pie Recipe
Here's that homemade pumpkin pie recipe. I think you're whole family will love it!
If you love this recipe please give it 5 stars!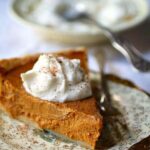 Classic Pumpkin Pie Recipe
Print
Add to Collection
Go to Collections
Traditional pumpkin pie is a holiday classic. Spicy, creamy, tucked into a buttery crust, and imbued with autumn flavor – it has earned its popularity. This classic recipe is probably the same one your grandma made.
Cook Time
1
hour
5
minutes
Total Time
1
hour
10
minutes
As an Amazon Associate I earn from qualifying purchases.
Ingredients
3/4

cup

sugar

,

(I use 1/2 cup white plus 1/2 cup dark brown)

1

teaspoon

cinnamon

1/2

teaspoon

salt

1/2

teaspoon

ground ginger

1/4

teaspoon

ground cloves

2

large eggs

1

can

,

(15 oz.) solid pack pumpkin

1

can

,

(12 fl. oz.) evaporated milk

1

unbaked 9-inch

,

(4-cup volume) deep-dish pie shell (I use a 10 inch pie pan)

Whole nutmeg for grating.
Instructions
Preheat your oven to 425F.

Add the ingredients to a large bowl in order, mixing as you go.

Pour into the pie shell.

Grate nutmeg over the top.

Bake for 15 minutes.

Reduce oven temperature to 350F.

Bake 40 to 50 minutes (if using a 10-inch pan bake for 30 o 40 minutes), or until a knife inserted close to the center comes out clean.

Cool.

Serve or refrigerate.
Sign up for the emails and never miss another recipe!!
We'll never share your email or send you spam. Pinkie swear.
If you like this Pumpkin Pie recipe you may also like…
From left to right: pecan pie, candy apple pie, coconut pie – Click on the image to see the recipe.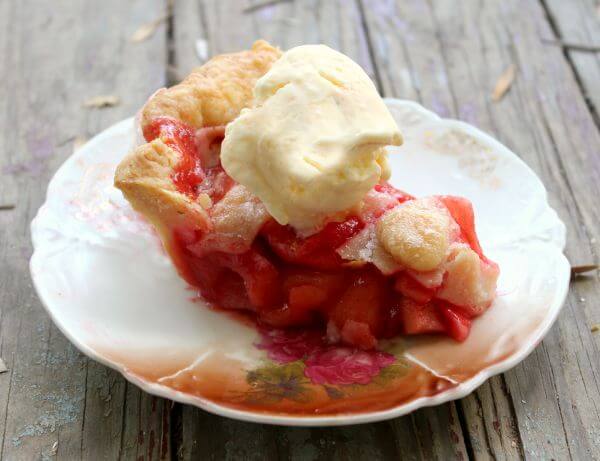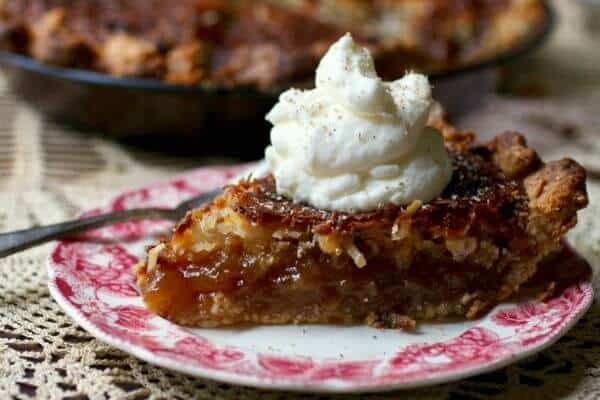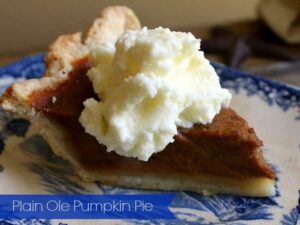 Original Image