Unlock the pumpkin mysteries this Fall! Discover the real differences between canned pumpkin puree and canned pumpkin pie filling. Learn when to use each in this guide.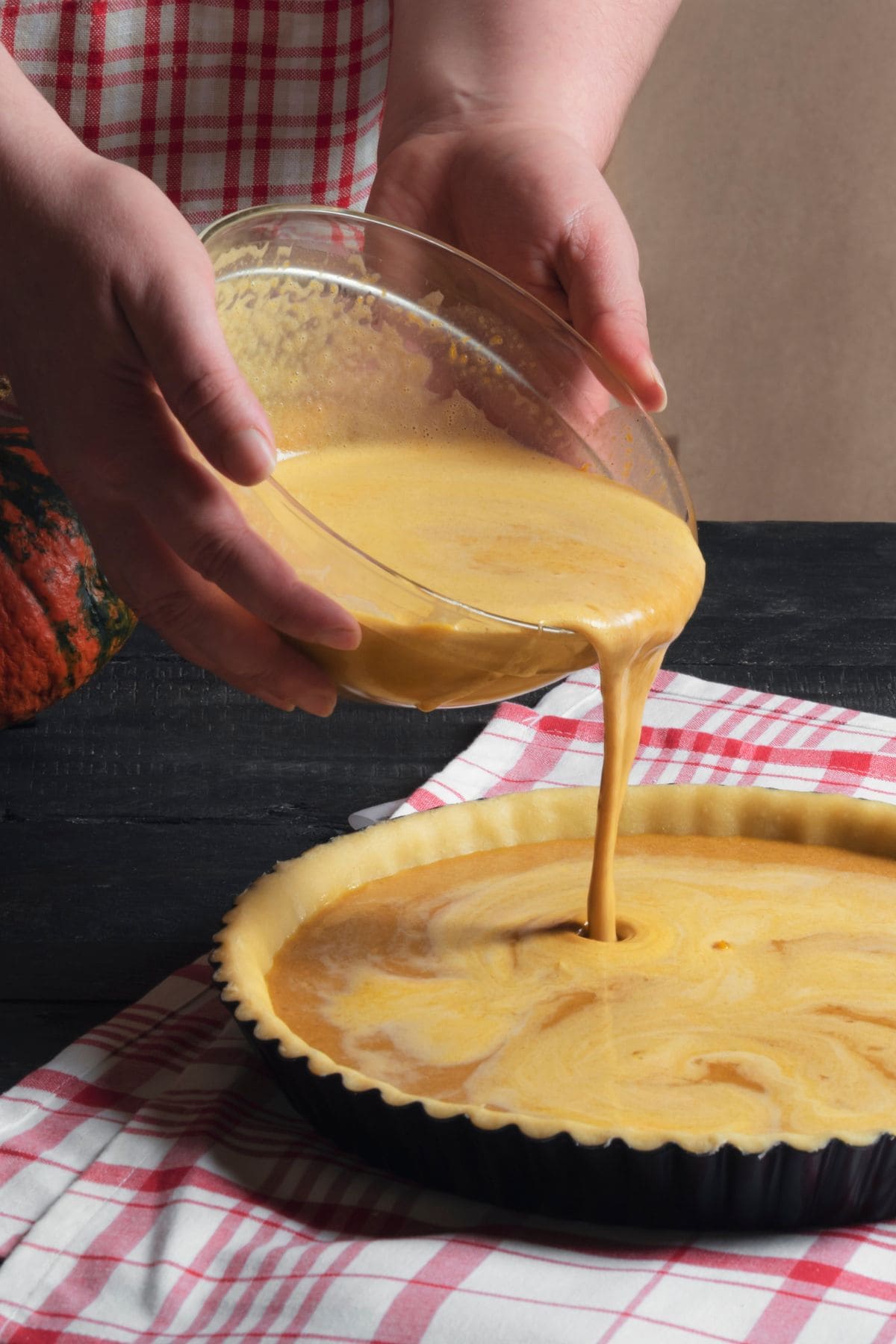 Table of Contents
🗝️ Key takeaways
Make your pumpkin recipes taste even better by choosing the right canned product at the grocery store.
Pumpkin pie filling makes sweet recipes easier, while pumpkin purée is versatile and customizable!
Learn the big differences between pumpkin products and find out when you can (and can't!) swap one for another.
During pumpkin season, one of the most common questions I hear is this: pumpkin puree vs. pumpkin pie filling—what's the difference?
This quick post shares how to pick the right ingredients so you can make a better pie, muffins, pumpkin cookies, cake, soup, pumpkin bread, and any other fall goodies you desire this time of year!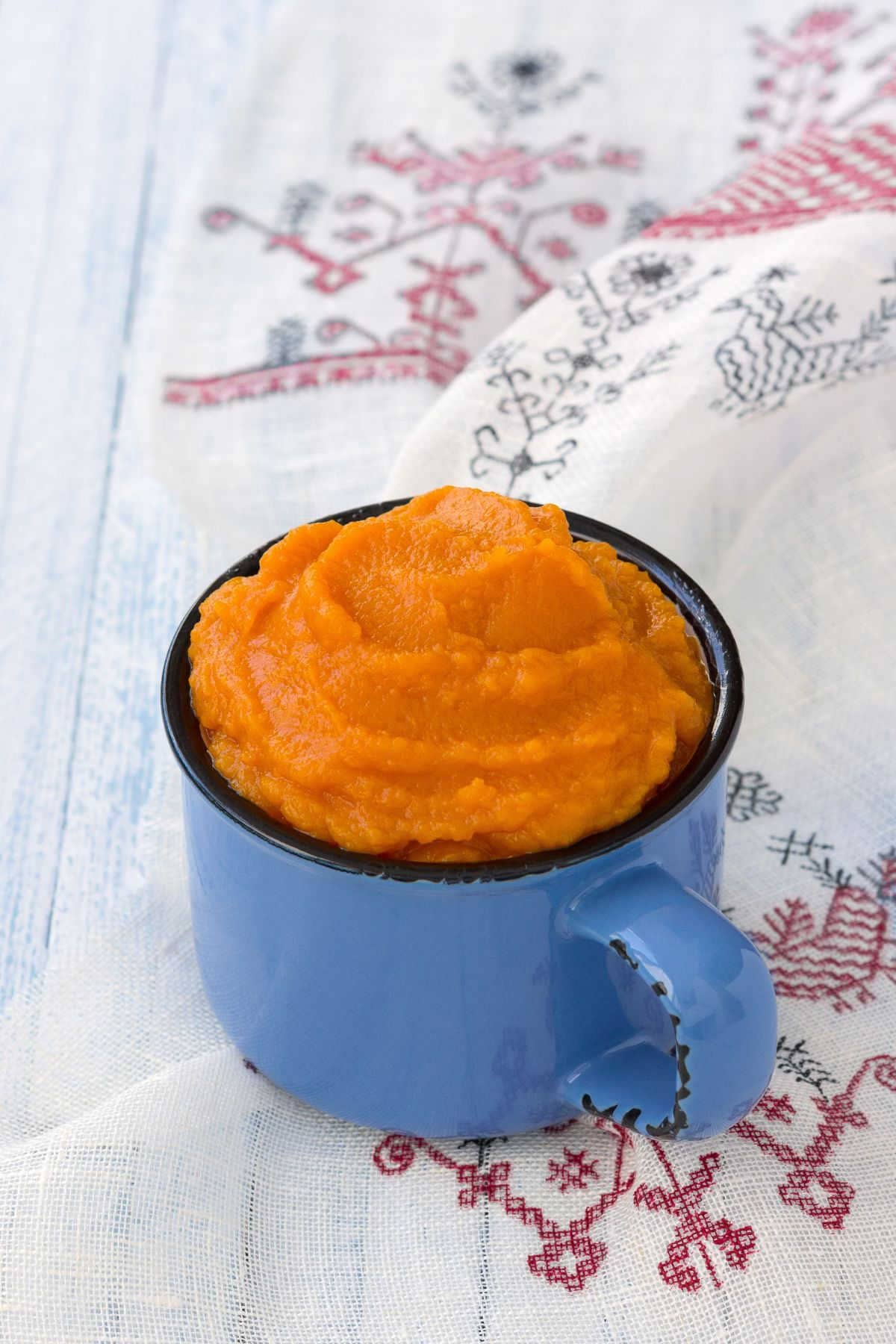 Pumpkin Puree
Canned pumpkin puree is simply pumpkin (or similar winter squash) that is cooked, pureed, and canned. It doesn't usually have any added sugar or additional spices.
The word "puree" simply means a substance has been blended or crushed until it's smooth. I like to remember it this way: pureed pumpkin is pure pumpkin.
Many different recipes start with pumpkin puree because it's like a clean, blank slate. It provides pumpkin flavor, but you have the option to adjust it as you like, adding your own sweeteners and spices to make a sweet or savory recipe.
Using pumpkin puree in a homemade pumpkin pie recipe, for example, allows you to control the spices, flavor, and sugar levels. You can keep it on the less sweet side if you prefer, or amp up the pumpkin pie spice. The choice is yours.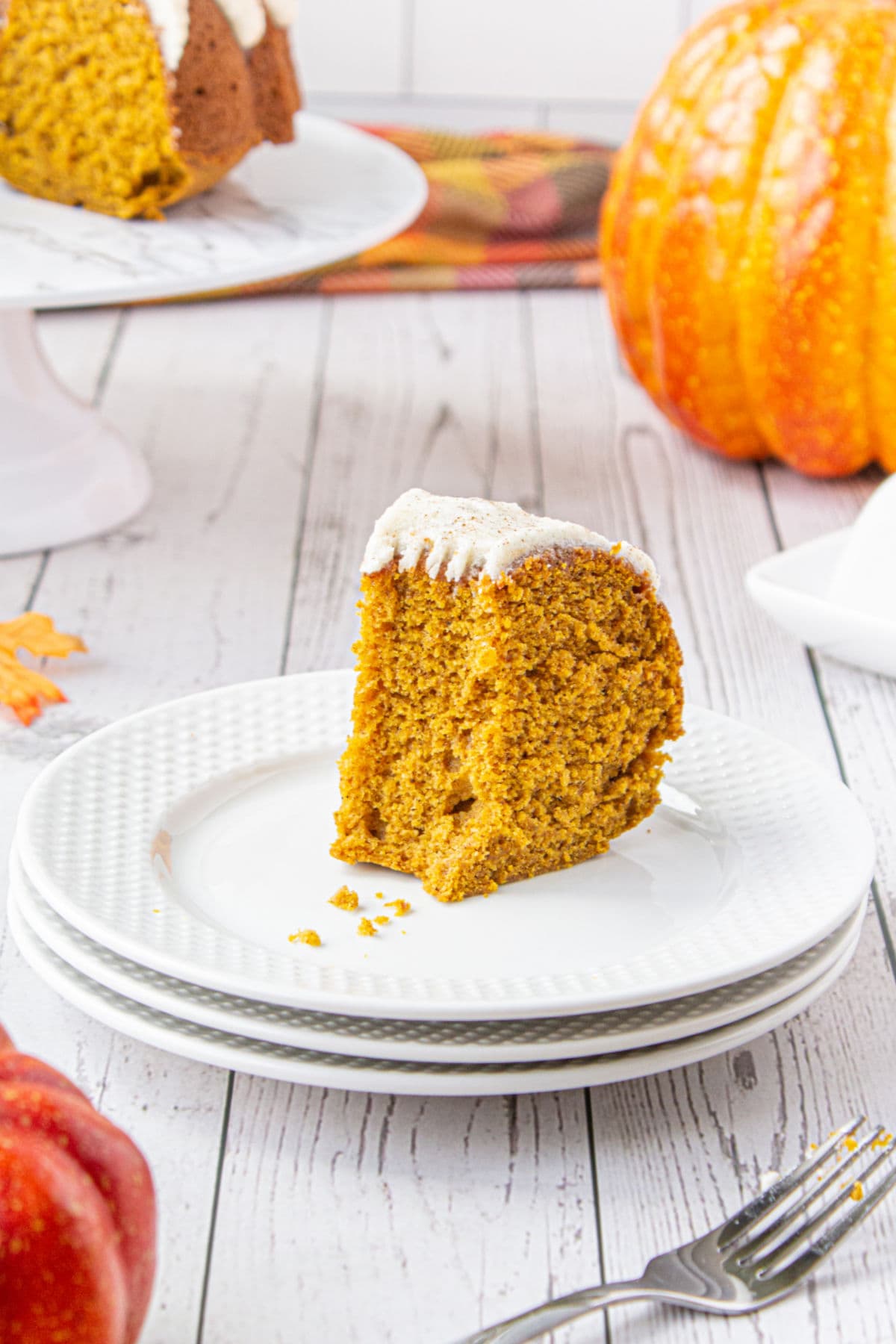 Pumpkin Pie Filling
On the other hand, pumpkin pie filling is already sweetened and flavored. It's still cooked and pureed but has a higher sugar content and includes spices such as cinnamon, allspice, and clove.
The additional sugar makes it a quick hack for sweet treats—like pumpkin pie, of course. Pumpkin pie filling isn't really suitable for savory recipes like pumpkin pasta sauce or soup.
Some cooks use pie filling as a convenience since pure canned pumpkin takes a tiny bit of extra work (adding spices and flavoring.) However, it doesn't save much time—you still need to mix canned pie filling with eggs and some type of cream.
While cans of pumpkin pie filling simplify prep a bit, you have less control over the finished dish. Plus, some people think that pumpkin pie filling has too much sugar for their taste.
Basically pumpkin pie filling is only good for use in pumpkin pies AND it's not even that great.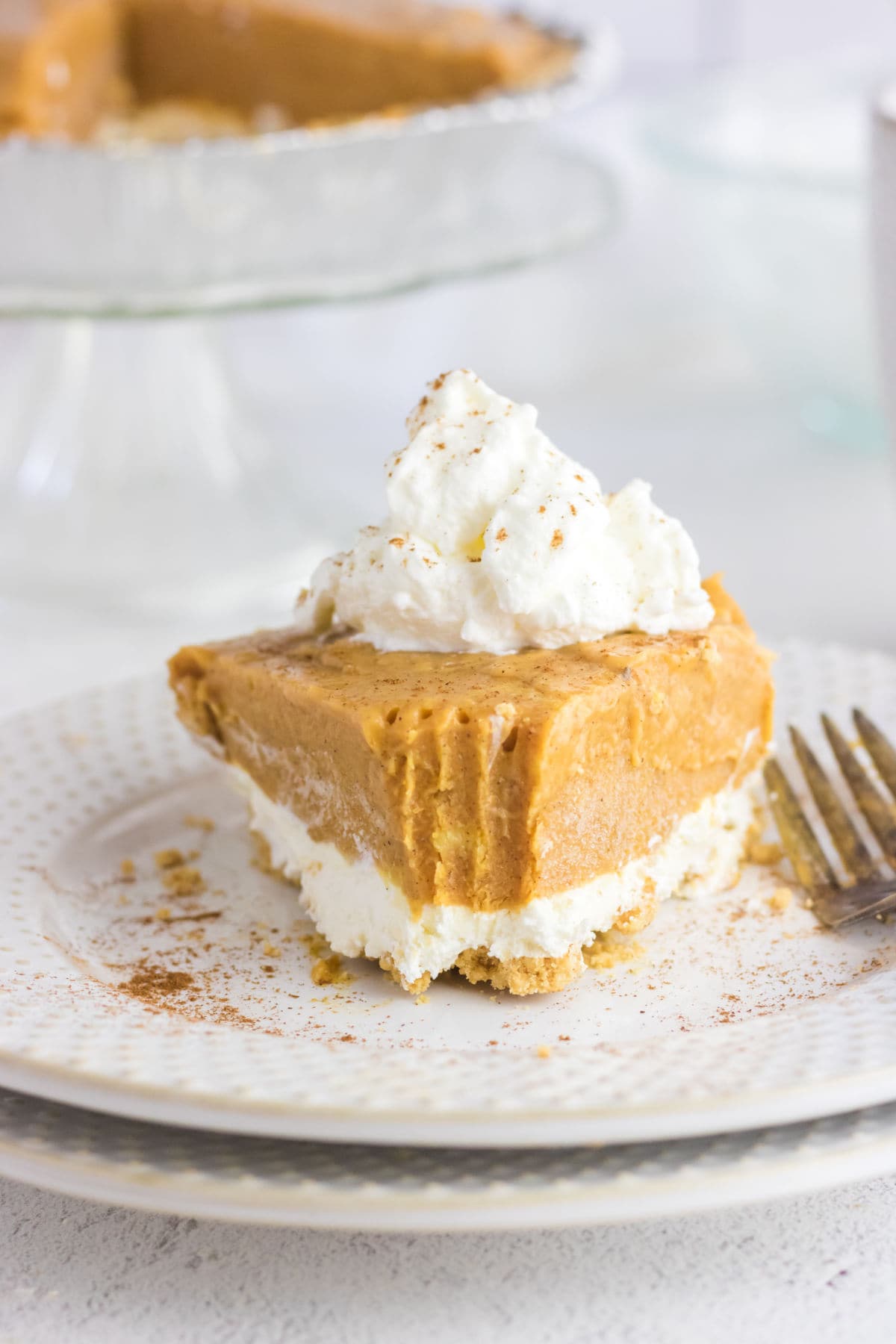 🥫 How to store leftovers
Both puree and pumpkin pie filling are easy to store if you can't use up a whole can at once. Carefully spoon the leftovers into an airtight container or plastic bag.
In the fridge, pumpkin puree or spiced pumpkin pie filling lasts for about a week. However, you can freeze it for up to one year.
Be sure to pull frozen pumpkin out and let it thaw evenly in the fridge overnight before using it in your favorite recipes.
💭 Things to know
Expert Tip: Pumpkin puree is the best choice for most recipes because you can adjust the flavors accordingly. Using pie filling in a pumpkin recipe that calls for puree can make your end result too spicy or sweet.
You can use fresh pumpkin puree in recipes that call for canned. Just make sure to cook it down well and squeeze out the extra moisture.
Buy a pumpkin pie spice blend to make prep easier for fall baking.
Libby's sells a pumpkin pie mix, which is the same as the "pumpkin pie filling" referenced throughout this post.
Shop carefully—pumpkin puree and pie filling are generally placed right next to each other in the store. The cans look similar!
👩‍🍳 FAQs
Can I use homemade pumpkin puree in a recipe that calls for canned?
Sure! The main difference between fresh puree and buying it at the store is where it was prepped—and possibly some preservatives. Just be sure to squeeze the moisture out of homemade puree really well.
What can I use in place of pumpkin puree?
In most recipes, you can use butternut squash or sweet potato puree in place of pumpkin.
Can I use pumpkin pie filling instead of puree?
This is tricky—the answer generally is no. Even if you omit the added spices from your recipe, it still may end up too sweet. Of course, you can't just lower the sugar measurement without potentially ruining a baked dessert. Baking is somewhat of a science, y'all!
Can I pour pumpkin pie filling into a crust and bake it?
Nope. Canned pumpkin pie filling has spices and sugar added, but to make a proper pie, you still need eggs and milk.
Is pumpkin puree the same as pure pumpkin?
Yep! Pumpkin puree is pure pumpkin - or should be. Always read the ingredients on the can.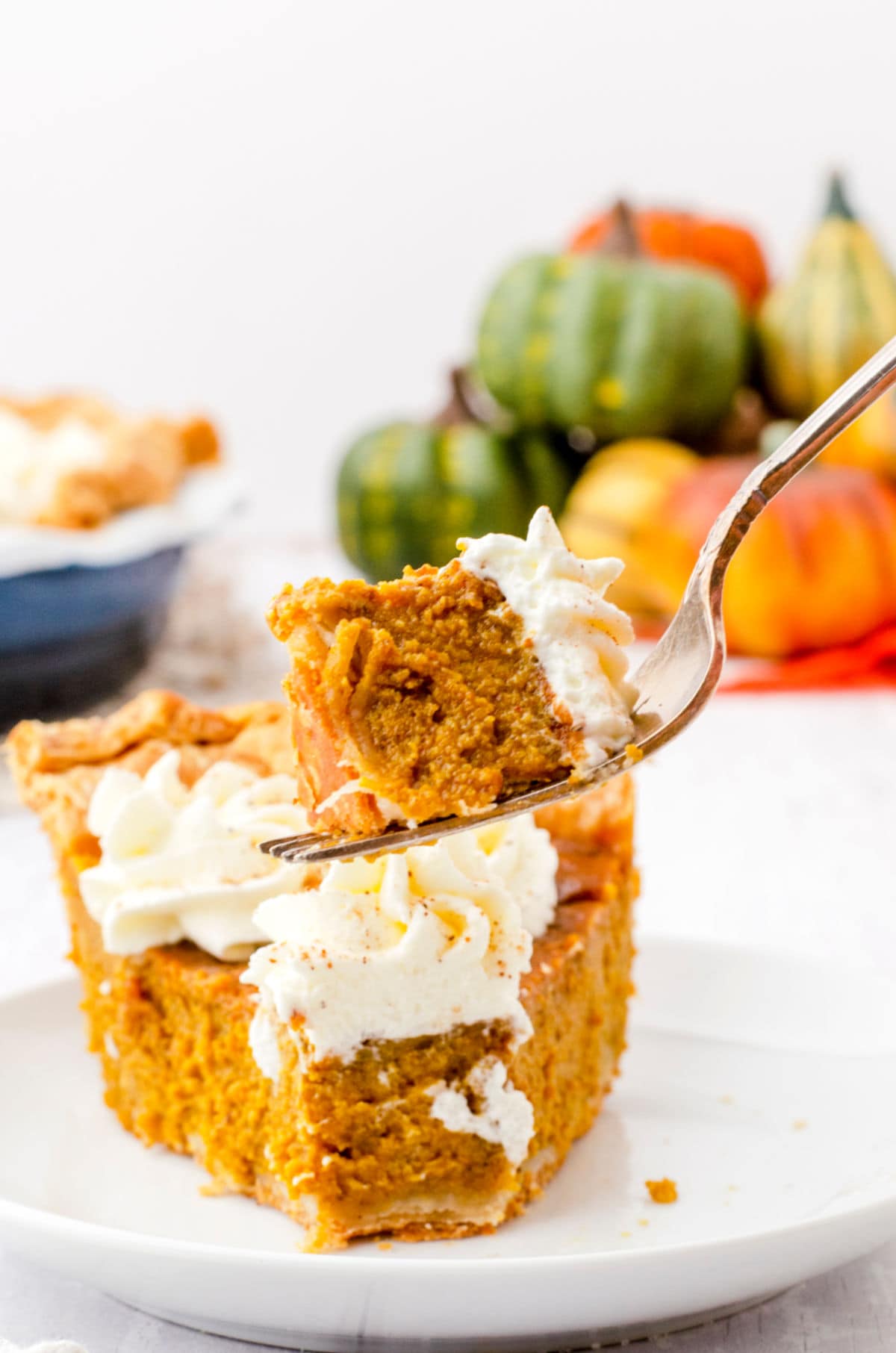 📚 Related recipes