Wondering what to serve with catfish? If you're looking for the perfect side dish, simple recipes, and classic Southern comfort food, you're in the right place.
Let's get to it!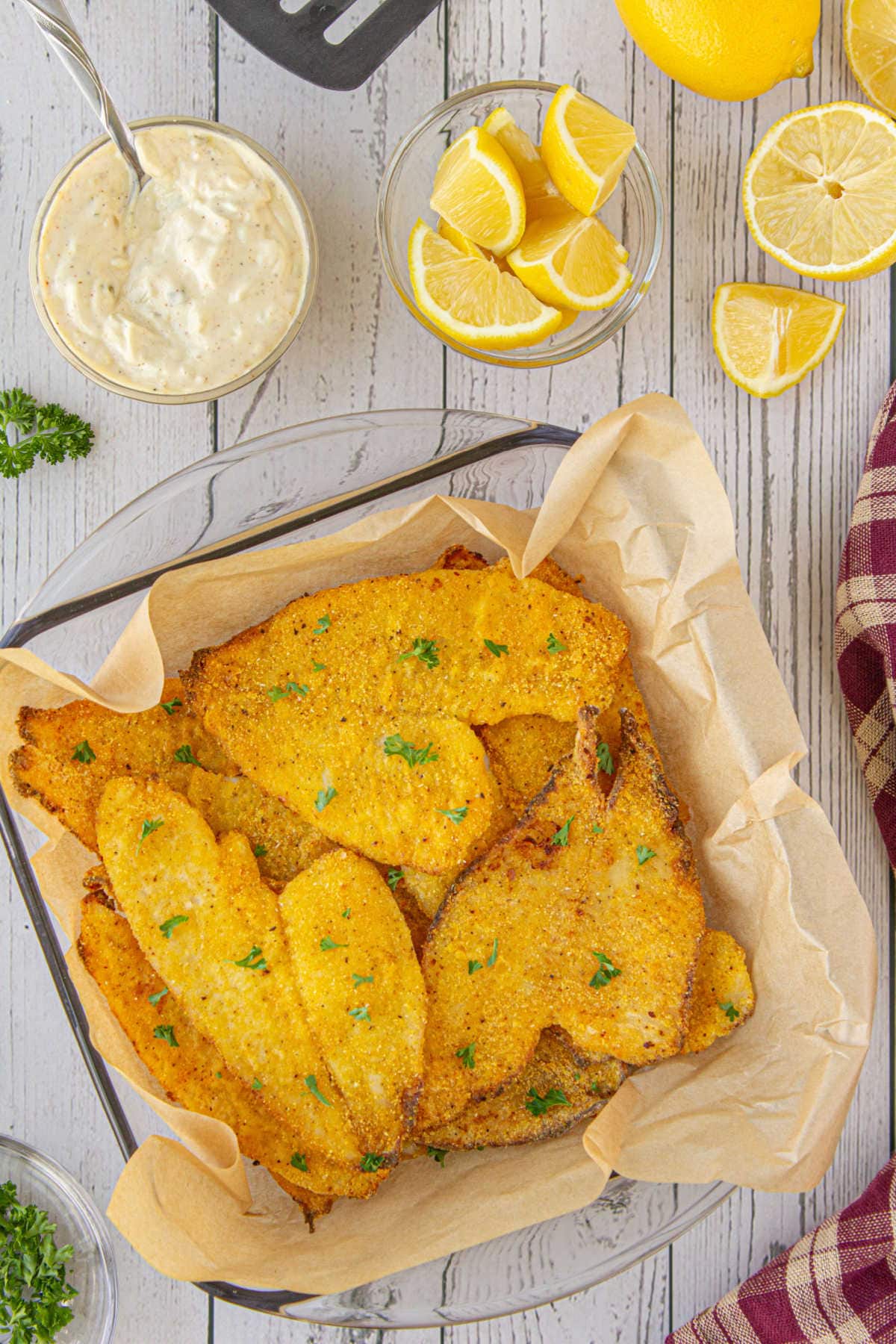 Jump to:
❤️ Why we love it
A great way to get an easy dinner on the table—fast
Dunk catfish into tasty sauces or make yummy fried fish sandwiches
Goes well with so many delicious side dishes, you'll never have to eat the same one twice (unless you want to, of course!)
Southern fried catfish fillets are a great choice when you're craving something satisfying, but don't want to spend all night in the kitchen.
Plus, the mild white fish and crispy golden brown coating are so versatile in flavor pairings—no matter which of the classic sides you choose, your taste buds will be happy!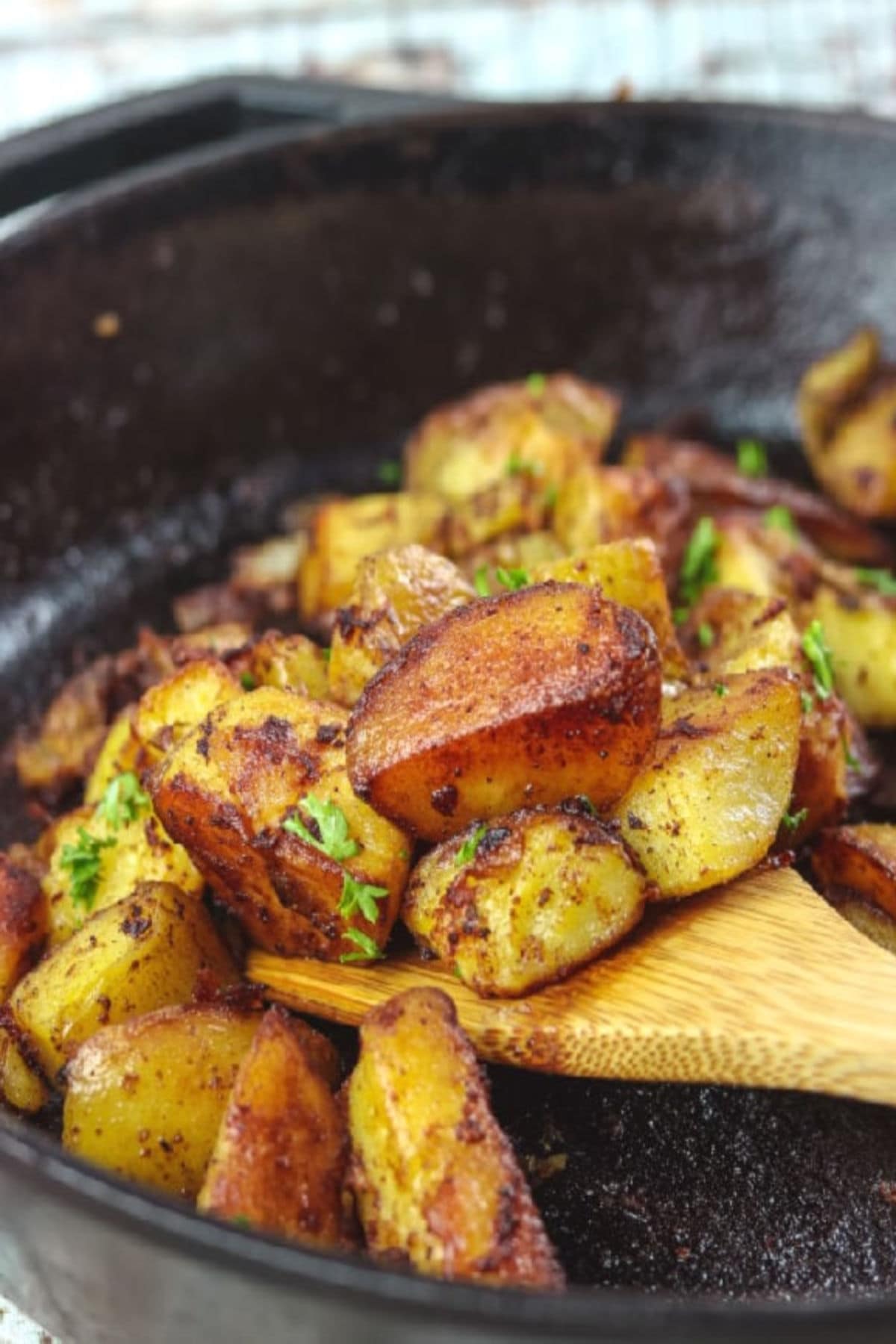 🥦 Vegetables and Sides
The most popular side dishes to serve with fried catfish also happen to be some of the easiest. Browse these veggies and sides to get a feel of what real Southern cooking is all about.
Fried potatoes (shown above)
French fries
Fried green tomatoes
Cilantro lime rice
Onion rings
Potato wedges with cajun seasoning (Jo-Jo potatoes)
Fried okra
Red beans and rice
Garden fresh salad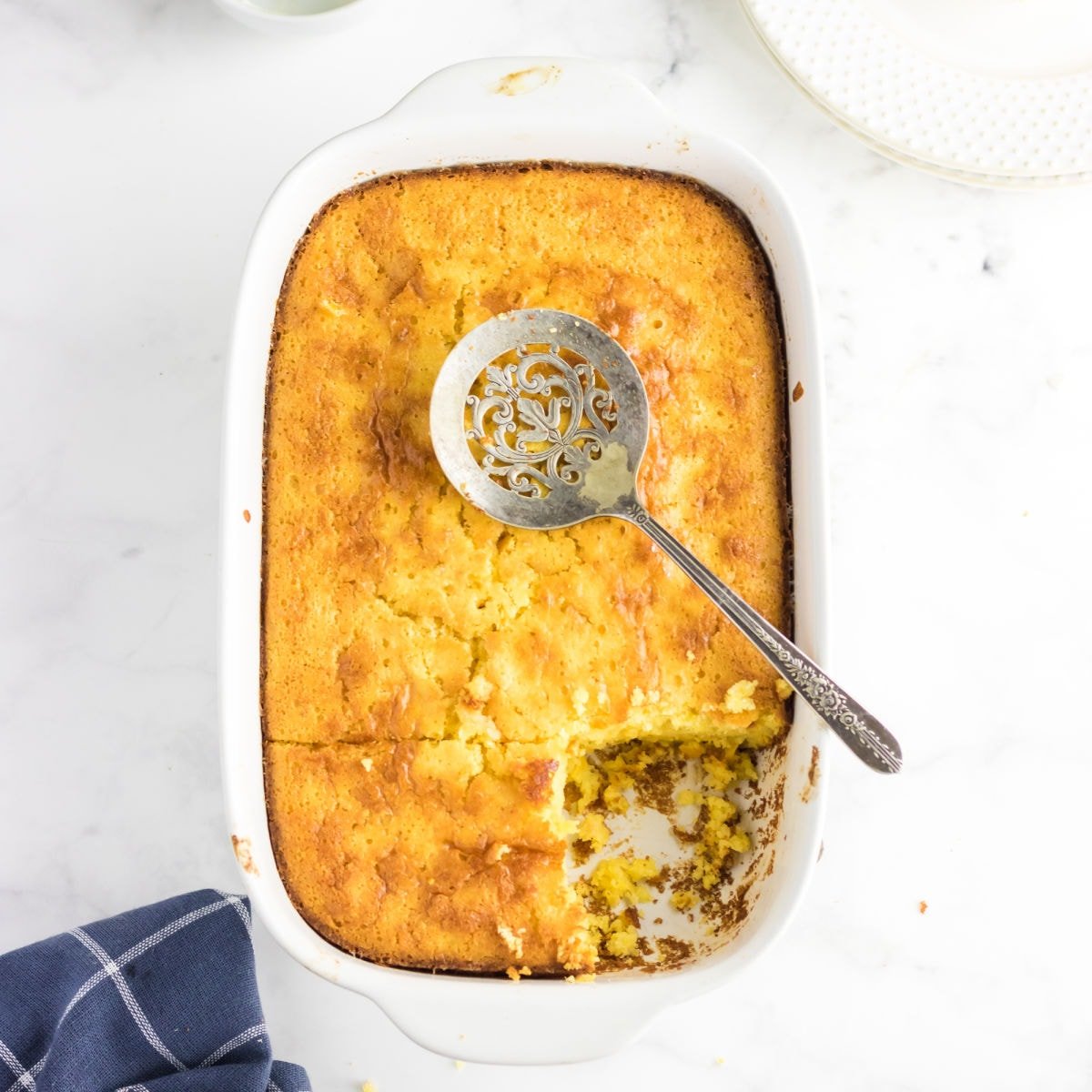 🍞 Breads
Bread is a classic side dish for dinner because it's easy, fills you up, and is just dang tasty. Serve these bready sides with fried catfish for a complete, delicious meal.
Cornbread with creamed corn (shown above)
Hush puppies
Farmhouse bread (great for sandwiches!)
Refrigerator biscuits
Skillet cornbread
Cornbread muffins
Crusty cornmeal sandwich rolls (also great for sandwiches!)
Frozen dinner rolls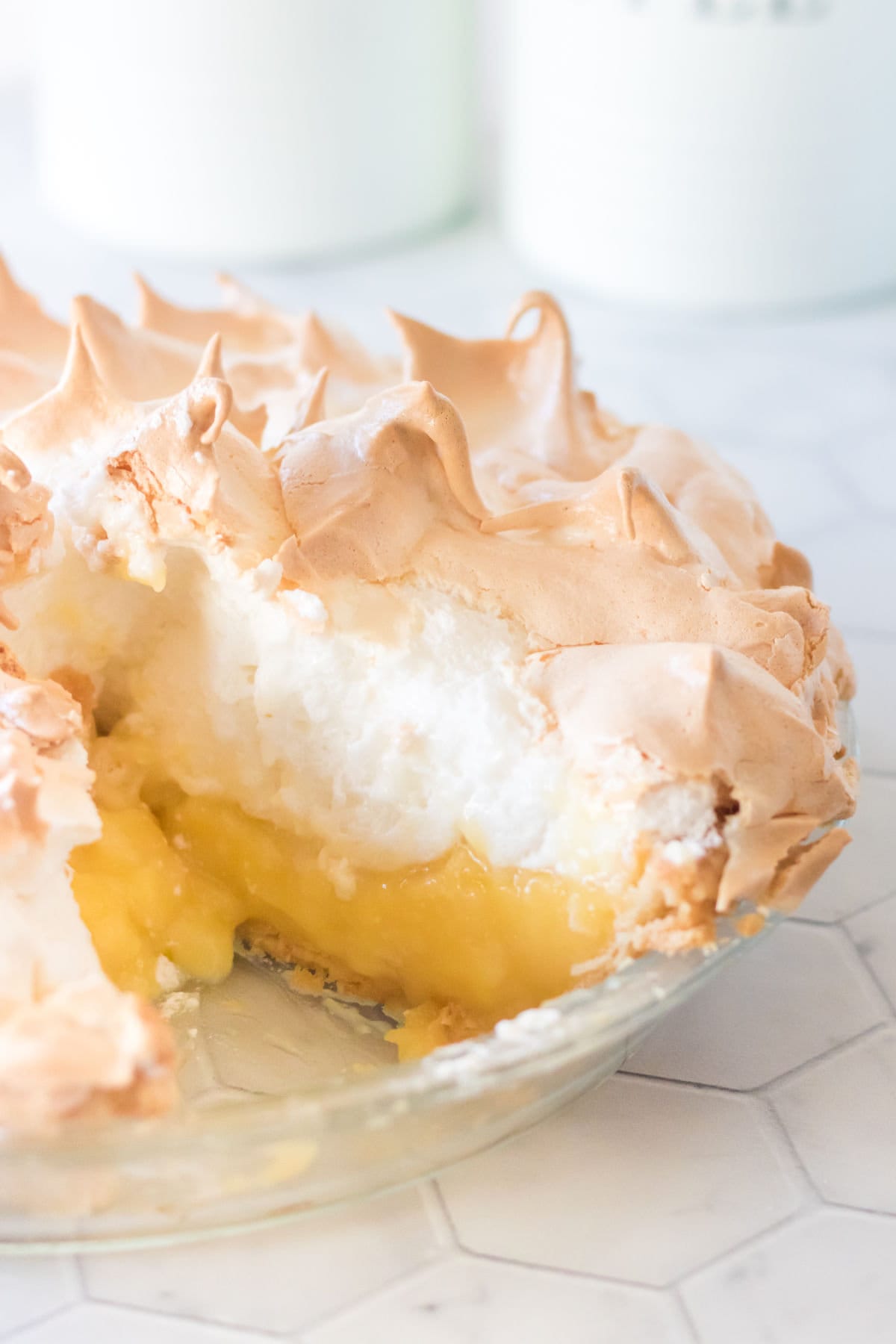 🥧 Desserts
I don't know about you, but my family doesn't like to leave the dinner table without eating dessert. Finish off your scrumptious meal with these sweet Southern staples.
Lemon meringue pie (shown above)
Beignets
Mississippi mud cake
Hummingbird cake
Shoofly pie
Mardi-Gras King cake
Ice cream sundaes
Key lime pie
Gooey butter cake
Turtle candy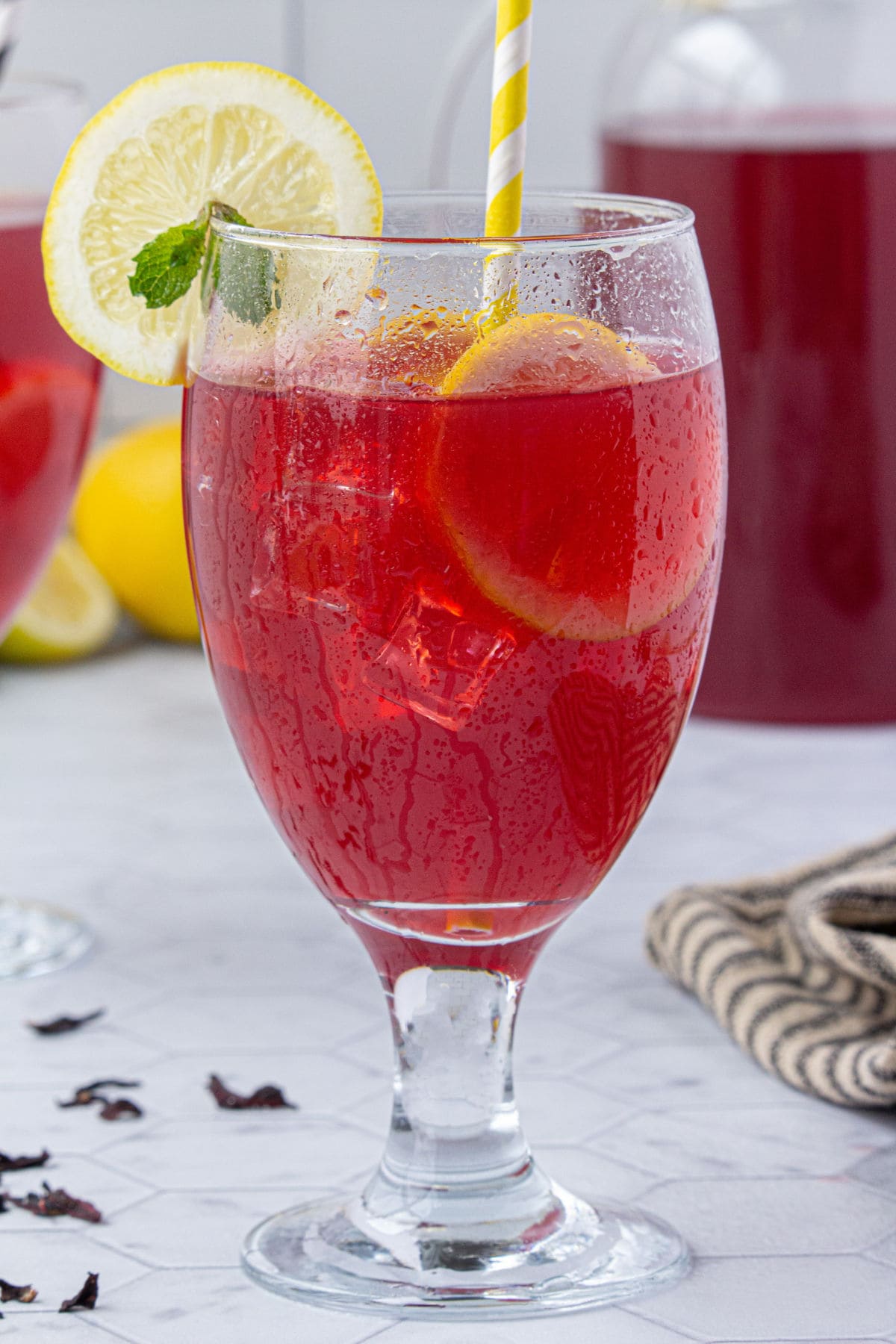 🍷 Beverages
What if I told you that some of the best side dishes aren't actually "dishes" at all—but drinks?
Serve these tasty beverages with your fried catfish dinner for refreshing, unique flavor and a well-rounded meal.
Hibiscus lemonade (shown above)
Caipirinha cocktail
IPA beer
Dry prosecco
Classic Mojito
Pinot Gris wine
Chardonnay wine
Sparkling Rose
Whiskey Sour cocktail
Sweet Riesling wine
🍇 Garnish
Garnish adds extra flavor to a meal, helps cut through the richness of the fish, and can even add a hint of sweetness or a little spice. When serving your hearty main dish, don't forget these tasty accompaniments.
Lemon wedges
Hot sauce
Tartar sauce
Greek yogurt-based sauce (a homemade, healthier alternative to tartar)
Fresh chives or parsley
💭 Things to know
Served with a great side dish or two, these tips will help you to have the best southern fried catfish dinner ever. Enjoy!
There are a lot of catfish recipes out there, but this air fryer catfish is my favorite. It's a healthier option, less messy, and, best of all, tastes as good as the "real," deep-fried classic.
Avoid overcrowding the fryer—air fryer or deep! In either case, there should be room around each piece of fish for proper cooking.
Fried food gets its flavor from both the marinade and the batter. So, don't skimp on either of those steps!
For evenly cooked, flaky fish, let it sit at room temperature for about fifteen minutes before frying.
Peanut oil is one of the best for frying, and olive oil is okay too. You need something with a higher smoke point.
Frying the classic way? Monitor the temperature of the hot oil closely. You want it to stay hot enough to cook the fish without burning. Too low of a temp and your fish will be soggy!
Drain the fried catfish on a wire rack (placed over a baking sheet lined with paper towels). This will allow excess oil to drip off so the cornmeal coating stays crisp.
Make a big batch of fried catfish and freeze the extras! (The best way to do so is in a big freezer bag, separating each filet with parchment paper.) Homemade frozen catfish is a great addition to a weekly meal plan when you need something quick.
These sides are also great with
These sides are also delicious with other simple main dishes.
What are your favorite sides for fried catfish? Leave a comment and let us know! We're always looking for new ideas.