This is a sponsored post written by me on behalf of Tyson Foods, Inc. All opinions are entirely my own.
Classic Southern Jezebel Sauce is a combination of sweet-spicy-tangy-goodness that will light a fire under your tastebuds. Its origins are uncertain but the addictive mixture can be found on everything from ham sandwiches to cream cheese. Super easy to make, my Jezebel sauce recipe is about to change your life. It might even change the way you eat corn dogs.
For this recipe you'll need: pineapple preserves, crushed pineapple, apple jelly, prepared horseradish, spicy brown mustard, brown sugar, candied jalapenos -optional, bourbon, a plumber's torch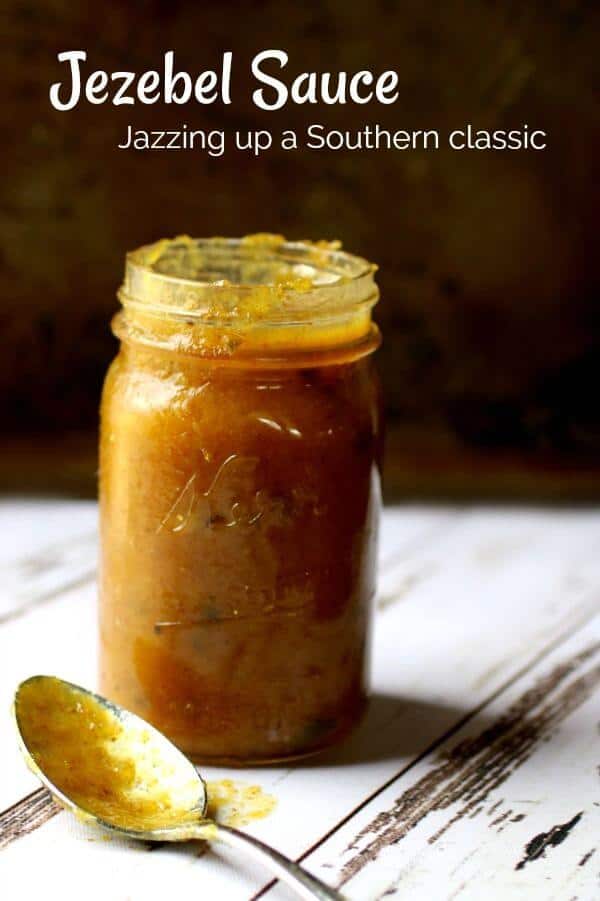 Corn dogs are a Texas thing despite what other states may say. They were introduced at the Texas State Fair right here in Dallas around 1938. Since that time the corn dog has become as associated with good Texas food as Tex-Mex or BBQ … and no one can go to the State Fair without getting at least one.
At least no one I know.
Corn dogs have become SO popular that they have their own National Corn Dog Day on March 17, a day they share with St. Patrick. Luckily corn dogs go great with most things, including green beer, so it's not like you have to celebrate one or the other. In fact, whether you're feeding a crowd for your St Patrick's Day celebration or getting together with friends to cheer for your favorite college basketball team, State Fair® Corn Dogs keep life easy.
My kids love them and I like that State Fair Corn Dogs offer a good source of protein (6 grams of protein per serving) for snacks or quick meals. They have a yummy taste! You don't have to search all over town for them, either – they're available in the freezer section of your local H-E-B!
How Do You Dress Your Dog?
There are probably as many ways to dress a State Fair Corn Dog as there are people that eat them. If you're planning a March Madness party then consider creating a Create Your Own Corn Dog bar where guests can help themselves to their favorite dips and toppings. Possibilities include:
Chili
Queso
Mustard
Catsup
Honey butter
Honey mustard
Caramelized onions
Salsa
Ranch dressing
Bleu cheese dressing
Buffalo sauce
Marinara
My favorite way, though, is this tangy Southern Jezebel sauce recipe! It's so easy to make and it's great to have a batch in the fridge for all kinds of uses from sandwiches to appetizers.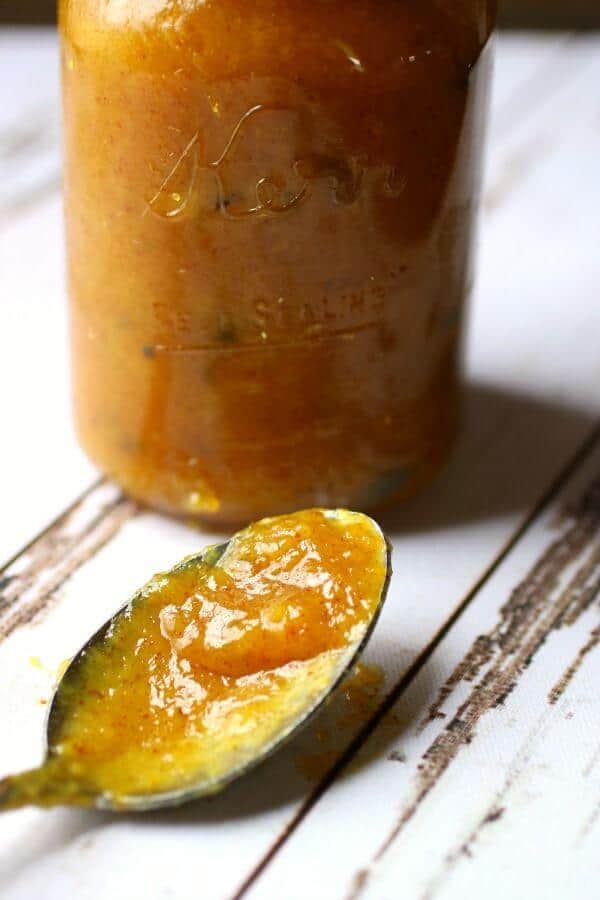 Picking Up the Party Supplies at H-E-B
Once I decided on my dips and dressings I headed to H-E-B to pick up the ingredients for the Jezebel sauce and the State Fair Corn Dogs. The trip took a little longer than I expected because it's one of those stores where you can't help but look around. My H-E-B is in Waxahachie and I love the friendly, small town atmosphere there.
Waxahachie is full of old Victorian houses and Craftsman style bungalows. The streets are wide and tree-lined and there's a cute little downtown that's full of cafes and antique stores. To be honest, I've been trying to move down that way for years but the time hasn't been right – hopefully that will happen at some point. It would be nice not to drive for 20 minutes to the grocery store, for sure.
Once I got the ingredients for the Jezebel sauce and picked up the corn dogs I headed home.
Tips and Tricks for My Jazzed Up Jezebel Sauce
Jezebel sauce is super easy to make but since mine has a few extra steps here are some tips to keep it easy.
Be sure to squeeze as much moisture out of the crushed pineapple as you can before caramelizing. It will make it faster and easier.
Add the bourbon in just before removing from heat or the flavor will cook right out.
Jezebel sauce will last in the refrigerator for several weeks as long as it's in a tightly covered glass jar.
Try it as a spread for ham sandwiches.
Spoon it over pork chops.
Brush it on chicken breast before baking.
Add a spoonful of Jezebel sauce to a sausage biscuit.
Jazzed Up Jezebel Sauce Recipe
Jezebel sauce is good for so many things! My jazzed up recipe is a little spicier than most of the tradition Southern Jezebel sauce recipes you'll see. I've added my candied jalapenos for a little extra heat and blackened the pineapple for a little more flavor. A splash of bourbon smooths out the flavor!
It takes a tiny bit longer but I think you'll agree that it's worth the extra effort. If you can let your Jezebel sauce sit in the refrigerator overnight before serving it the flavors will mellow out a lot.
If you like this recipe please consider giving it 5 stars and sharing on your social media.
Southern Jezebel Sauce
Print
Add to Collection
Go to Collections
In this jazzed up version of the classic sauce the pineapple is caramelized and chopped candied jalapenos are added during the cooking time. It's finished with a splash of bourbon.
As an Amazon Associate I earn from qualifying purchases.
Ingredients
1/3

cup

crushed pineapple

8

ounces

pineapple preserves

8

ounces

apple jelly

5

ounces

prepared horseradish

6

ounces

spicy brown mustard

1/3

cup

candied jalapeno

,

, chopped – optional

1/4

cup

brown sugar

1/4

cup

bourbon
Instructions
Drain the crushed pineapple and pat dry – place it on a flame proof baking sheet.

Using a plumber's torch caramelize the pineapple, stirring often, until it is well speckled with black spots.

Add to a heavy saucepan over medium heat.

Stir in the remaining ingredients except the bourbon.

Simmer, stirring often, until the mixture reduces and thickens – about 15 minutes.

Stir in the bourbon and simmer 2 more minutes.

Refrigerate over night to allow flavors to mellow.
Nutrition
Calories:
59
kcal
|
Carbohydrates:
13
g
|
Sodium:
84
mg
|
Potassium:
41
mg
|
Sugar:
9
g
|
Vitamin A:
15
IU
|
Vitamin C:
4.1
mg
|
Calcium:
11
mg
|
Iron:
0.2
mg
Sign up for the emails and never miss another recipe!!
We'll never share your email or send you spam. Pinkie swear.
If you liked this Jezebel Sauce Recipe you may also like…
From left to right: Fig and Chipotle Jam, Onion and Bacon Jam, Plum and Lychee Chutney – Click on the image to see the recipe.