This week it's all about those cold weather comfort foods as we start thinking about Spring!
National pancake day is February 21 - think about having some fluffy buttermilk pancakes for breakfast! Or, if you don't have time in the morning, what about breakfast for dinner?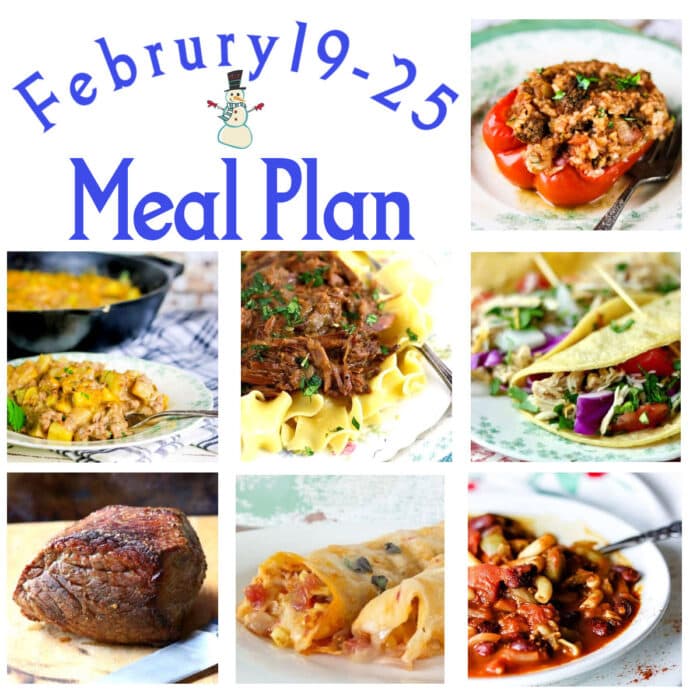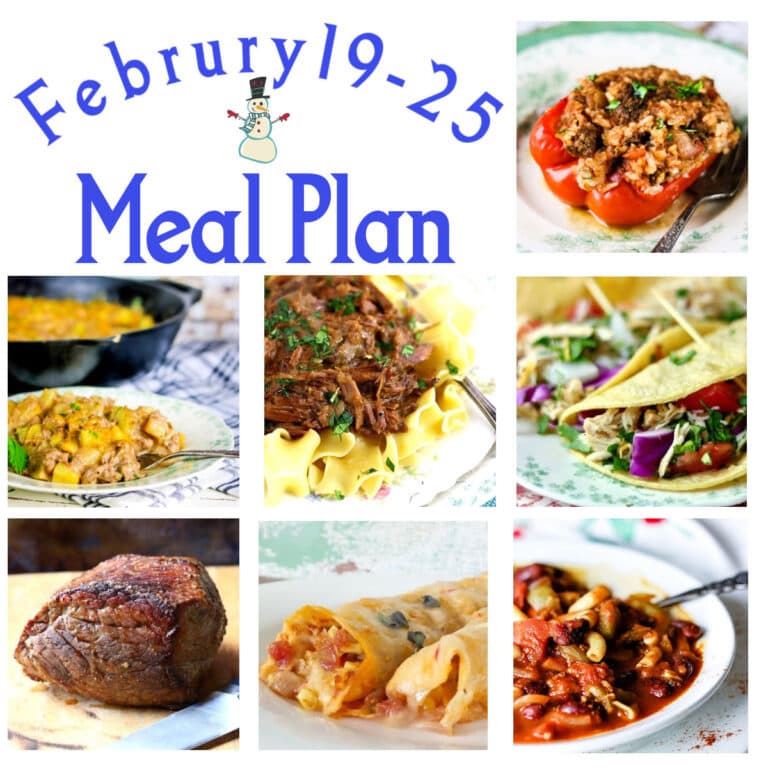 Table of Contents
📅 Food Holidays
February 19 is National Chocolate Mint Day and I can't think of a better way to celebrate than with this chocolaty minty cocktail.
February 20 is National Muffin Day and may I suggest these amazing blueberry white chocolate muffins.
February 21 is National Pancake Day so fry up a stack of fluffy buttermilk pancakes.
February 22 is National Margarita Day AND National Cook a Sweet Potato Day
February 23 National Banana Bread Day and I have a ton of recipes for it but this classic banana bread is always a favorite.
Here are tips for getting it all done this week!
Keep canned and frozen foods around for when you are strapped for time. Canned diced potatoes, frozen onions and green peppers mix, canned carrots - these are all convenience foods that make dinner prep quicker and easier in a pinch.
Get in the habit of batch cooking. Buy a big bag of chicken breast at Costco and cook it all in the slow cooker at once. Separate the chicken into meal sized portions and freeze to use as needed. You'll save time and money.
Stuffed peppers freeze well. Make a double batch and freeze half of it for another day.
Leftover beef and noodles? Put it in a pot with beef stock, a can of carrots drained, and some frozen peas - it makes a great soup.
Leftover cornbread? Serve it for breakfast with sausage gravy.
Cocktail of the Week
February 19
February 20
February 21
February 22
February 23
February 24
February 25
📚 Related recipes