Creamy and full of chocolate flavor, this hedonistic chocolate peppermint martini cocktail finishes with a cool, minty sensation reminiscent of an after dinner mint. An after dinner mint that's been imbued with vodka, that is. Happy 5th day of #Choctoberfest!!
For this recipe you'll need: vodka, creme de cocoa, chocolate liqueur, peppermint schnapps, chocolate syrup, heavy cream – milk chocolate, and candy canes for garnish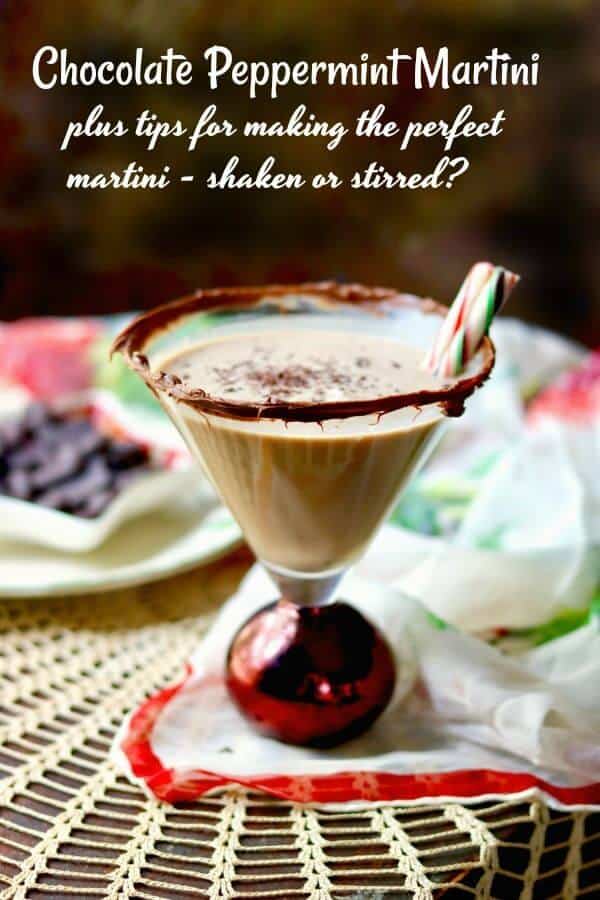 I have a large vocabulary. I'm an avid reader and always have been plus I eagerly collect words the way some people collect stamps. When you add 22 years of homeschooling (my kids have a 21 year age range) to that you get something akin to a walking dictionary.
Despite all of that I have had real trouble coming up with words to describe the chocolate recipes during #Choctoberfest week. I mean, how many ways can you say decadent? Indulgent? Sinful but SO good?
So today's chocolate peppermint martini recipe is brought to you by the letter H and the word, hedonsitic, which means "engaged in the pursuit of pleasure; sensually self-indulgent". Honestly I think that is the perfect word to describe this lush sip of chocolatey goodness. And, y'all, it is SO EASY to make.
How to Make the "Perfect" Chocolate Peppermint Martini
It's sort of a classic criticism that it's really hard to find a perfect martini. You run into things like shaken or stirred, the brand of gin… the list goes on and on. Then when you get into all the variations (I mean is it really a martini if it's made with vodka?) it gets even more confusing.
All of the doesn't matter. What matters is a few, simple rules.
Everything must be ice cold including the glass. Put your vodka and glass in the freezer for an hour prior to making the drink if possible.
Bubbles or velvet? In making a regular martini whether it's shaken or stirred depends on the mouthfeel you like. Shaken means that tiny air bubbles will form and the drink with have a crisp mouthfeel. Stir it and it stays smooth and velvety. In the case of our perfect chocolate peppermint martini we'll stir to keep in smooth.
Quality ingredients. Please do not try to make ANY kind of martini with rot gut vodka. Break out the wallet and get the good stuff. Honk. Honk.
The wider the mouth of the martini glass the more oxygen you'll get with each sip. Not only is oxygen essential for breathing purposes but it intensifies flavors.
You can make this a white chocolate peppermint martini by using white chocolate liqueur, clear creme de cocoa, and white chocolate for garnish. Or substitute Amaretto for the peppermint schnapps and get rid of the peppermint garnish.
Who's down for an easy chocolate peppermint martini - I've got an extra glass!
Click To Tweet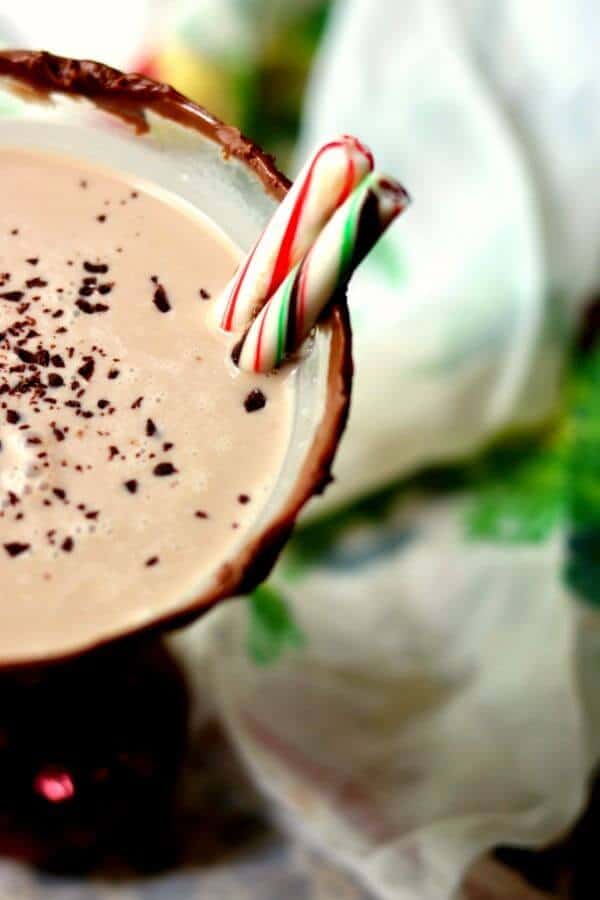 YOU MAY NEED
The following are affiliate links. We are a participant in the Amazon Services LLC Associates Program, an affiliate advertising program designed to provide a means for us to earn fees by linking to Amazon.com and affiliated sites.
Martini glasses! They're essential to serving a great martini. I'll be totally honest – I only like stemless glasses of any kind because in my house anything glass + stemmed = breakage. I just ordered these stemless martini glasses to be sure and have plenty for holiday entertaining. AND at the current time (October 20,2017) they are on sale for just a little more than half price.

Chocolate Peppermint Martini Recipe

It's go time, y'all. This is the perfect after dinner cocktail to get your through the holidays looking like an efficient 1960s Trophy wife… even if you happen to have a beard. If you don't like peppermint give this mudslide a try.
Love it? Be sure to give it a star rating and let everyone know. Follow me on Facebook and Pinterest for more great recipes!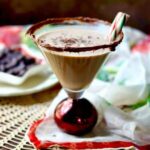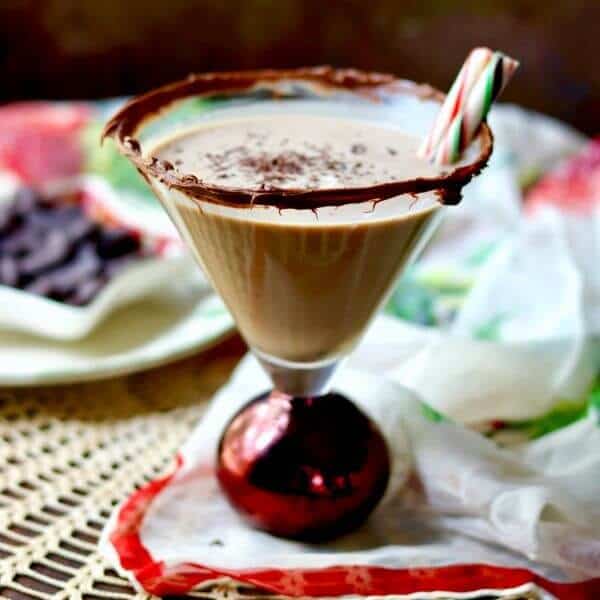 Chocolate Peppermint Martini
Print
Add to Collection
Go to Collections
Creamy and full of chocolate flavor, this hedonistic chocolate peppermint martini cocktail finishes with a cool, minty sensation reminiscent of an after dinner mint. An after dinner mint that's been imbued with vodka, that is. Love it? Be sure to give it a star rating!
As an Amazon Associate I earn from qualifying purchases.
Ingredients
Cocktail
1

ounce

vodka

1

ounce

creme de cocoa

2

ounces

chocolate liqueur

,

, I used Godiva

1/2

ounce

peppermint schnapps

1

tablespoon

chocolate syrup

Heavy cream

,

As desired
Garnish
1

candy cane

,

, crushed

chocolate syurp

chocolate

,

finely chopped
Instructions
Cocktail
Prepare martini glass according to instructions below

Add the cocktail ingredients

Shake until cold and well blended then strain into prepared martini glass.
Garnish – Prepare Glass
Dip the rim of the martini glass in melted chocolate then roll in crushed candy cane.

Put in the freezer for 5 minutes.

Remove the glass from the freezer and squirt a spiral of chocolate syrup around the inside of the glass.

Return to the freezer for a minute or two.

Pour the martini into the glass and garnish with a candy cane.
Notes
If the cocktail is too strong for your tastes add a little heavy cream until it's just right
Nutrition
Calories:
457
kcal
|
Carbohydrates:
47
g
|
Protein:
2
g
|
Fat:
7
g
|
Saturated Fat:
4
g
|
Cholesterol:
0
mg
|
Sodium:
14
mg
|
Potassium:
44
mg
|
Fiber:
0
g
|
Sugar:
34
g
|
Iron:
0.4
mg
Tried this recipe?
Tag me!! @Marye_RestlessChipotle
If you liked Peppermint Chocolate Martini Cocktail you may also like…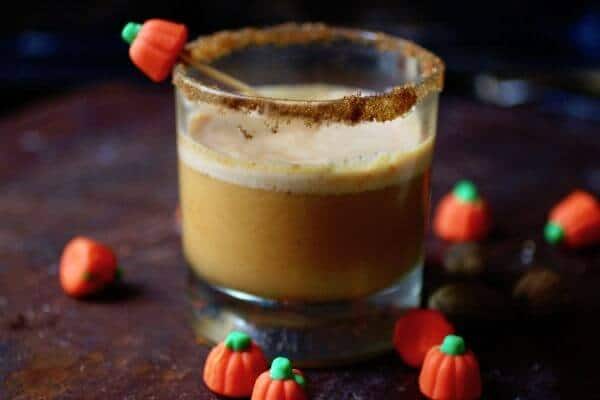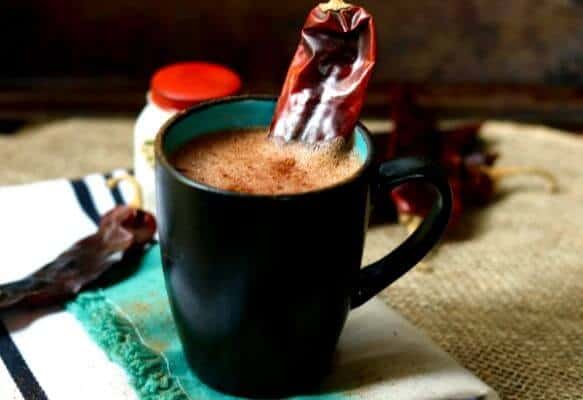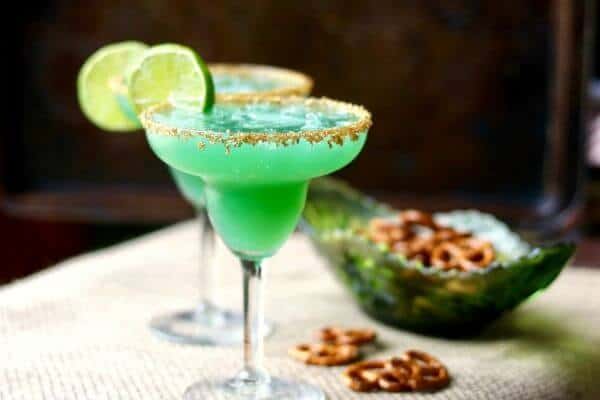 From left to right: Pumpkin Spice Daiquiri, Mexican Hot Chocolate, Irish Margarita

Check out more #Choctoberfest recipes!!
"

"
Included in Meal Plan Monday #85-Check out the great recipes this week!