Wondering what to serve with eggplant parmesan? You've come to the right place—this post has over 75 awesome recipe ideas to tantalize your taste buds for weeks!
The classic Italian dish is best known for its tender pieces of breaded eggplant smothered with hearty marinara sauce and finished with a gooey layer of mozzarella and parmesan cheese. Garnished with some fresh basil, it's a hearty meal the whole family enjoys.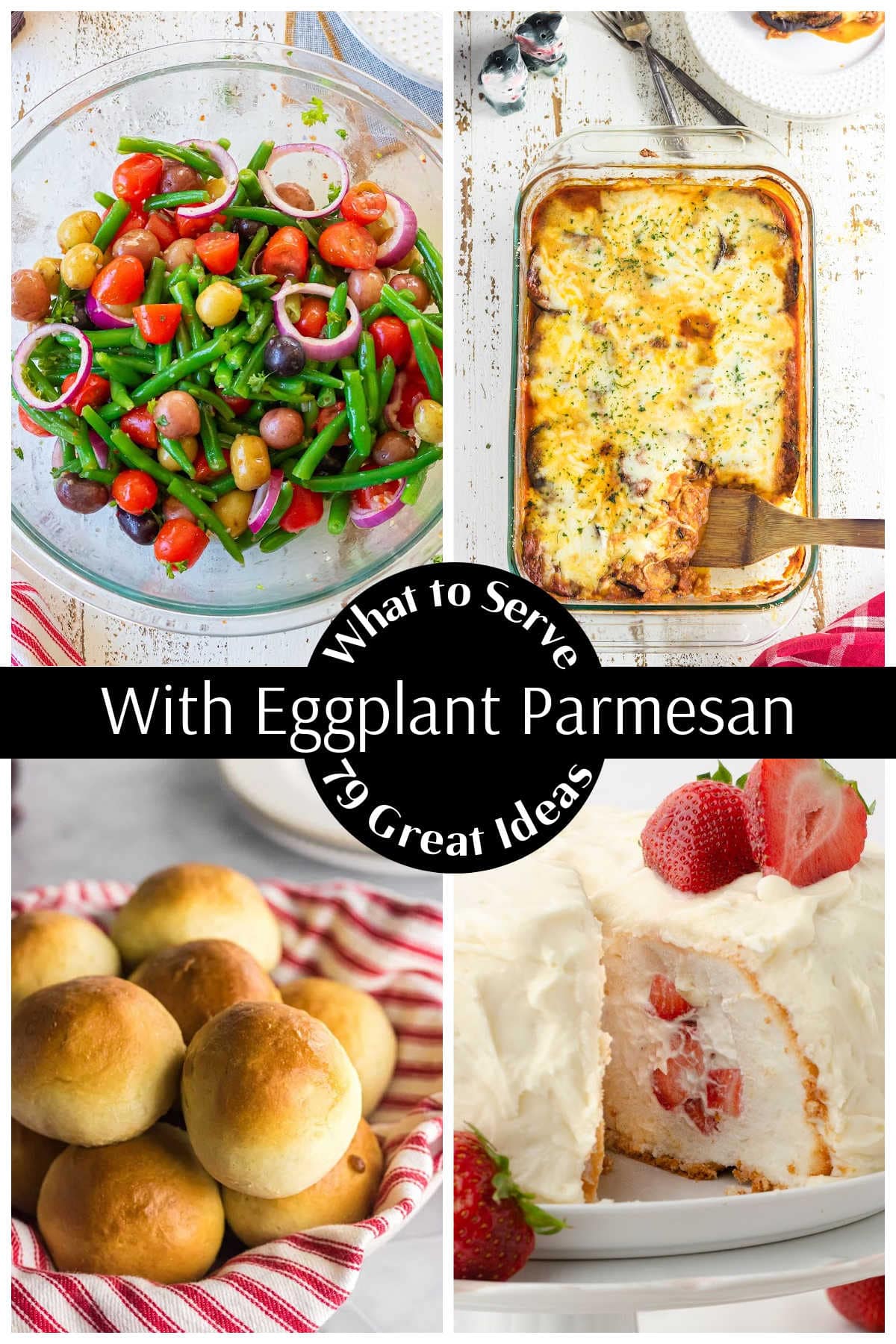 Jump to:
❤️ Why we love it
Serve as a main dish or a side (don't you love options?!)
Crisp bread crumbs with melty mozzarella cheese is the best combo
A great option for meat lovers or vegetarians—just swap the sauce accordingly
One of the best things about eggplant parmesan is that it's just so versatile. You can use leftover sauce or homemade, bake the eggplant for a healthier option, make it gluten-free, sneak in some extra veggies, and even take time-saving shortcuts—and it'll still be delish!
🥦 Vegetables and Sides
Don't count out veggies when deciding what to serve with eggplant parmesan. After all, my favorite eggplant parmesan recipe is so rich and tasty, you'll forget you're even eating a vegetable!
Pan-roasted broccolini
Antipasto salad
Italian sausage-stuffed bell peppers
Caprese salad
Grilled zucchini
Spinach salad with lemon vinaigrette
Sauteed spinach
Garden fresh salad with balsamic vinegar dressing
Steamed broccoli
Wedge salad
Sauteed green beans and peppers
Spaghetti squash
Asparagus spears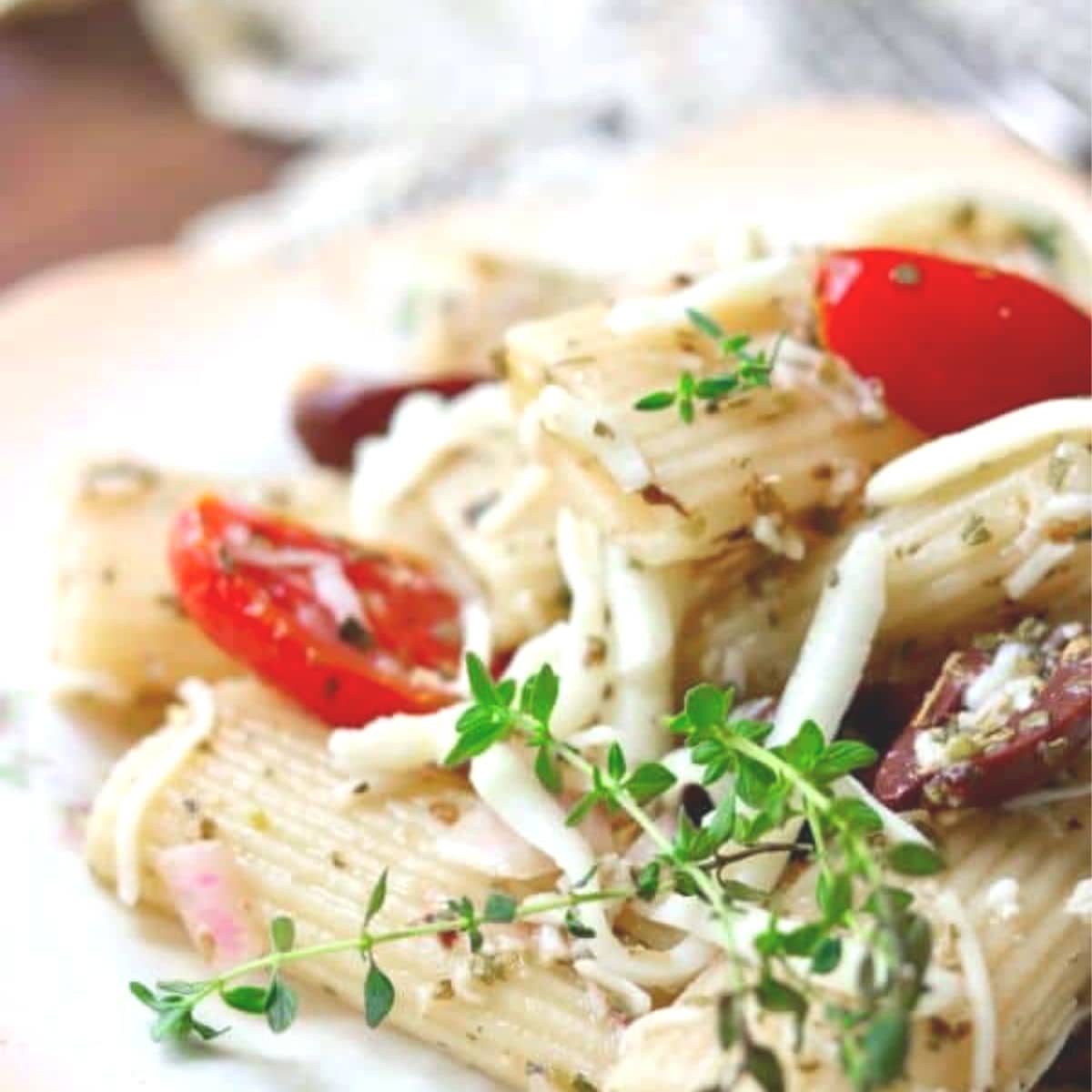 🍝 Pasta
It's not a true Italian meal without a pasta dish on the dinner table! Serve these the next time you make eggplant parmesan for a five-star feast.
Ravioli
Spaghetti and meatballs
Angel hair with olive oil and garlic powder
Buttered spaghetti noodles
Orzo with parmesan cheese
Penne, rigatoni, or ziti pasta
Gluten-free noodles
Agnolotti
Pan-fried gnocchi
Stuffed shells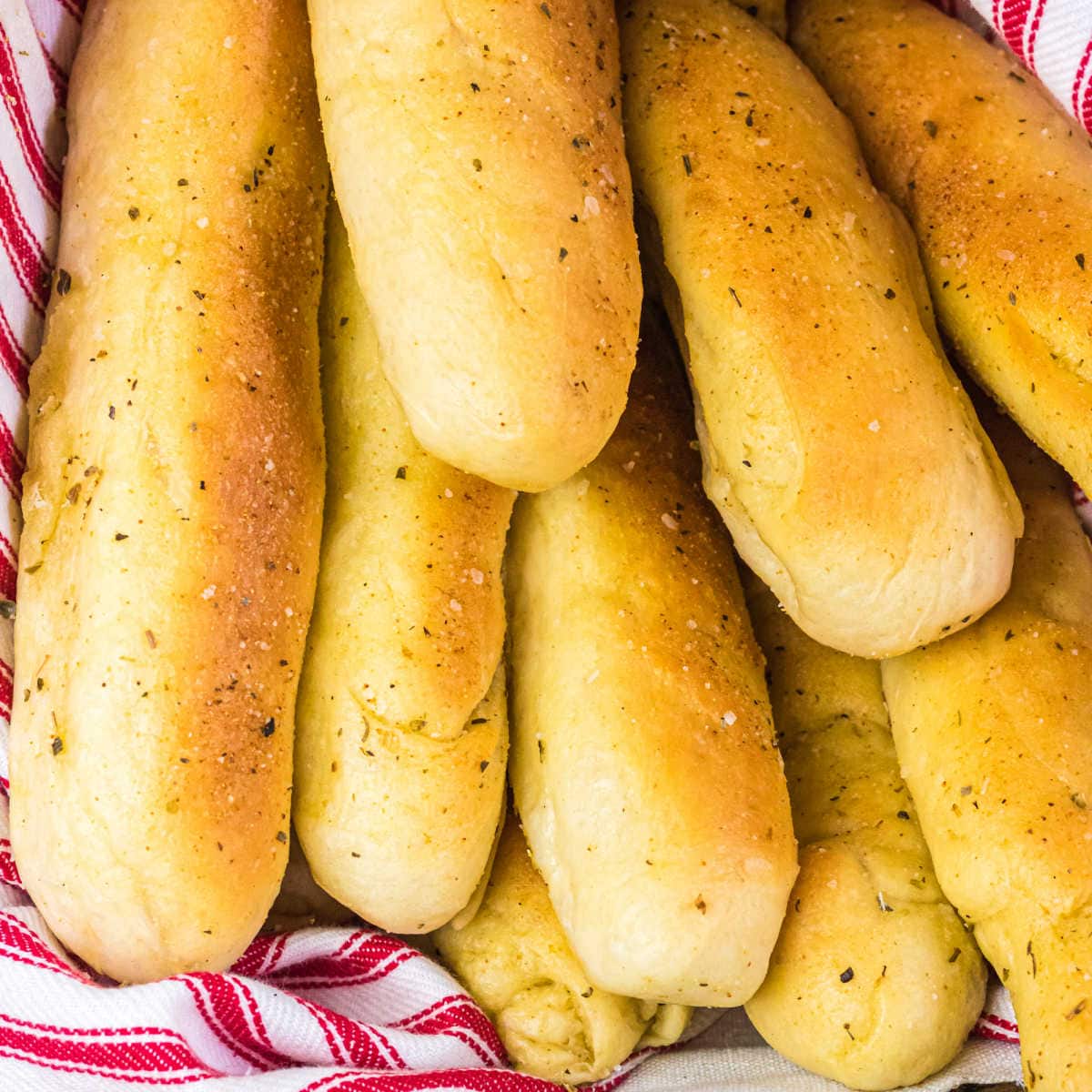 🥖 Breads
Bread is one of the best side dishes—probably ever. It's especially great served with eggplant parmesan, so you can scoop up every last bit of fresh tomato sauce.
Garlic breadsticks (shown above!)
Frozen garlic toast slices
Rustic bread made in a cloche (or use a dutch oven)
Cheesy garlic bread
Focaccia with Italian seasoning
Grocery store sourdough slices
Buttered Ciabatta slices
Homemade garlic bread
Don't forget garlic butter for serving!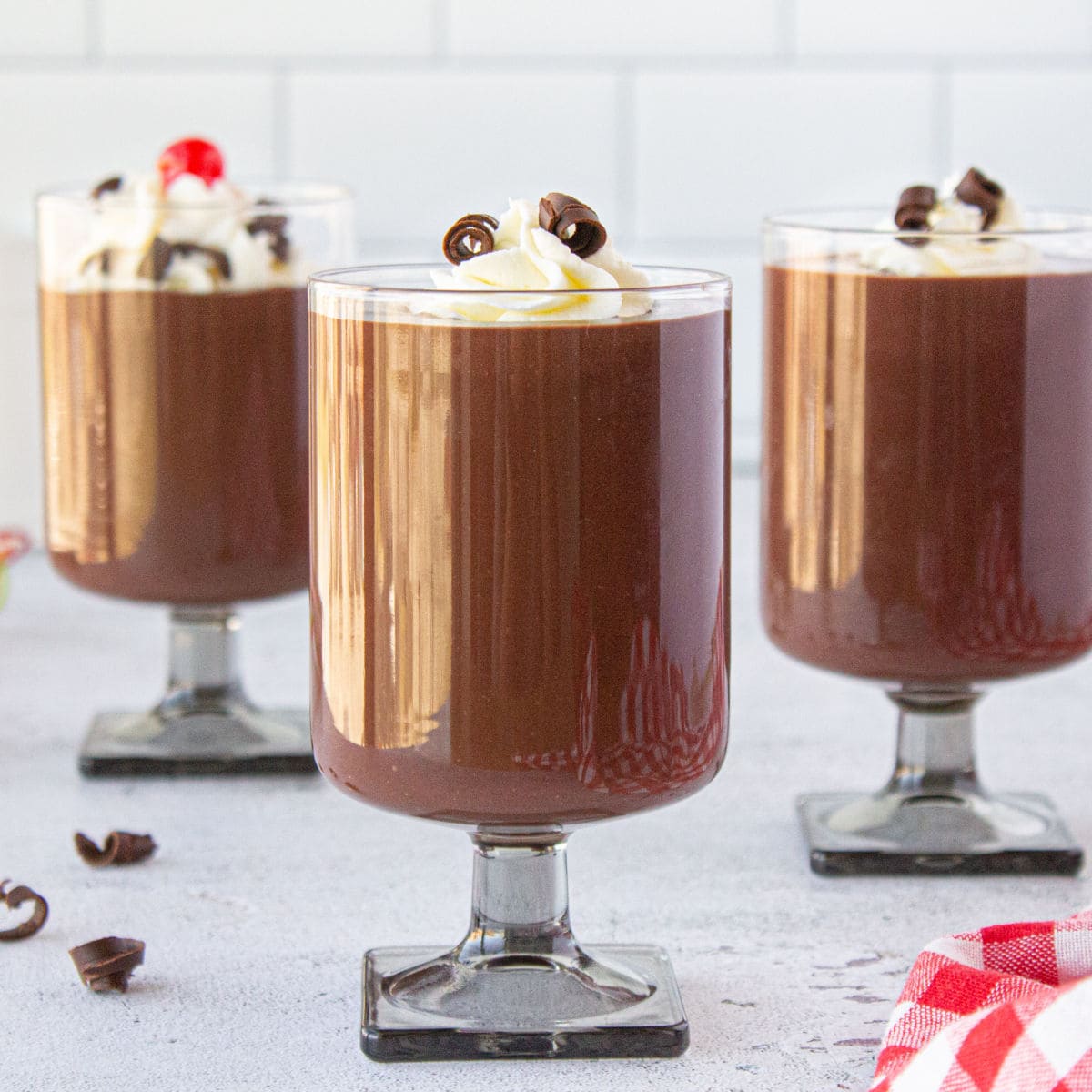 🍰 Desserts
When considering what to serve with eggplant parmesan, don't you dare forget about dessert! A little something sweet perfectly complements a hearty meal.
Tiramisu
Panna cotta
Pizzelles
Italian butter cookies
Biscotti
Frozen custard
Pistachio cannoli
Gelato
🍷 Wine and cocktails
My favorite way to make any meal feel special is by pouring something fun into a fancy glass! Serve these beverages for a perfectly-paired eggplant parmesan dinner.
Sangiovese wine
Cabernet Sauvignon
Malbec
Barbera wine
Negroni cocktail
Pinot Noir
Barolo wine
Aperol Spritz
Prosecco Bellini cocktail
Sparkling red grape juice (a great non-alcoholic option)
🍇 Garnish
Garnish doesn't just add some pizzazz, but it really brings extra flavor to your dish, too. Serving these garnishes with eggplant parmesan will earn you the title of "best hostess ever!"
Fresh parsley
Extra parmesan cheese (serve freshly grated for bonus points!)
Red pepper flakes
Chiffonade-cut basil
Fresh-cracked black peppercorn
Gremolata (a green Italian condiment made from fresh herbs)
💭 Things to know
These tips will help you to have the best eggplant parmesan, or eggplant parmigiana, as some like to call it. (Though, its name on a menu in Italy will read "melanzane alla parmigiana!")
Buy fresh mozzarella and shred it yourself. The texture is so much better than prepackaged cheese.
If the mozzarella is too soft to shred easily, pop it in the freezer for a bit.
Salt the eggplant slices to draw out the moisture, then dab them with a kitchen towel. This is a great way to ensure your dish isn't watery!
A beaten egg (or egg wash) helps the breadcrumb mixture stick to the eggplant, but you can also use melted butter or olive oil.
You can use an air fryer to quickly and easily "fry" the eggplant slices—air fryer eggplant tastes just as good as the original, but healthier!
Opting for the traditional fried route? Be sure to set the fried eggplant slices on a paper towel to drain, otherwise, your meal might taste oily.
If the eggplant is tender and cooked, but the cheese isn't melted enough yet, pop it under the broiler for a few minutes.
Eggplant parmesan is a tasty freezer meal. Feel free to cover the leftovers tightly and consume within three months of freezing!
These side dishes also go with...
Too many easy side dishes to choose from? Try them with one of these meals, instead!
These side dishes DO NOT go with...
Tasty dishes, but not with these sides. Save 'em for a meal all on their own!