Find the perfect sides to serve with chicken fried steak! Here are 81 ideas to choose from! From creamy mashed potatoes to tangy coleslaw, these ideas will make your meal complete!
This round-up of the best side dishes includes easy, family-favorite recipes (like my creamy jalapeno cheese grits!) that take comfort food to a new level.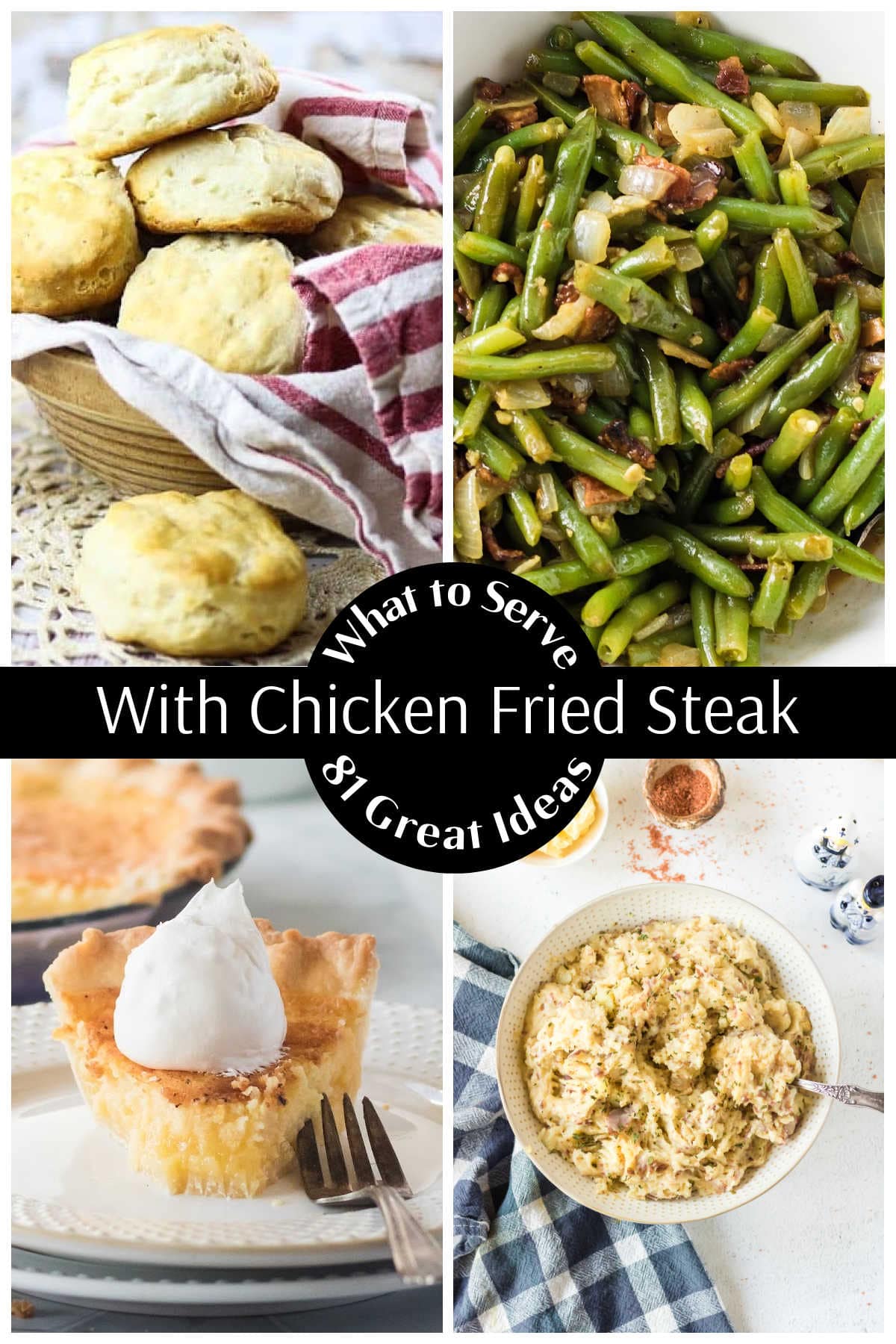 Jump to:
❤️ Why we love it
The classic recipe is beyond hearty and easily feeds the whole family
It's an affordable piece of steak, but tastes as good as the pricey stuff
Creamy gravy is comforting like a big 'ol hug from Mom
Bonus: pounding on steaks with a meat mallet is a great stress reliever
Chicken-fried steak is such a classic Southern dish, Texas has a whole day dedicated to its honor! (It's October 26, in case you're wondering.)
Plus, delicious breaded steak and creamy white gravy go great with tons of side dishes, so you have plenty of options.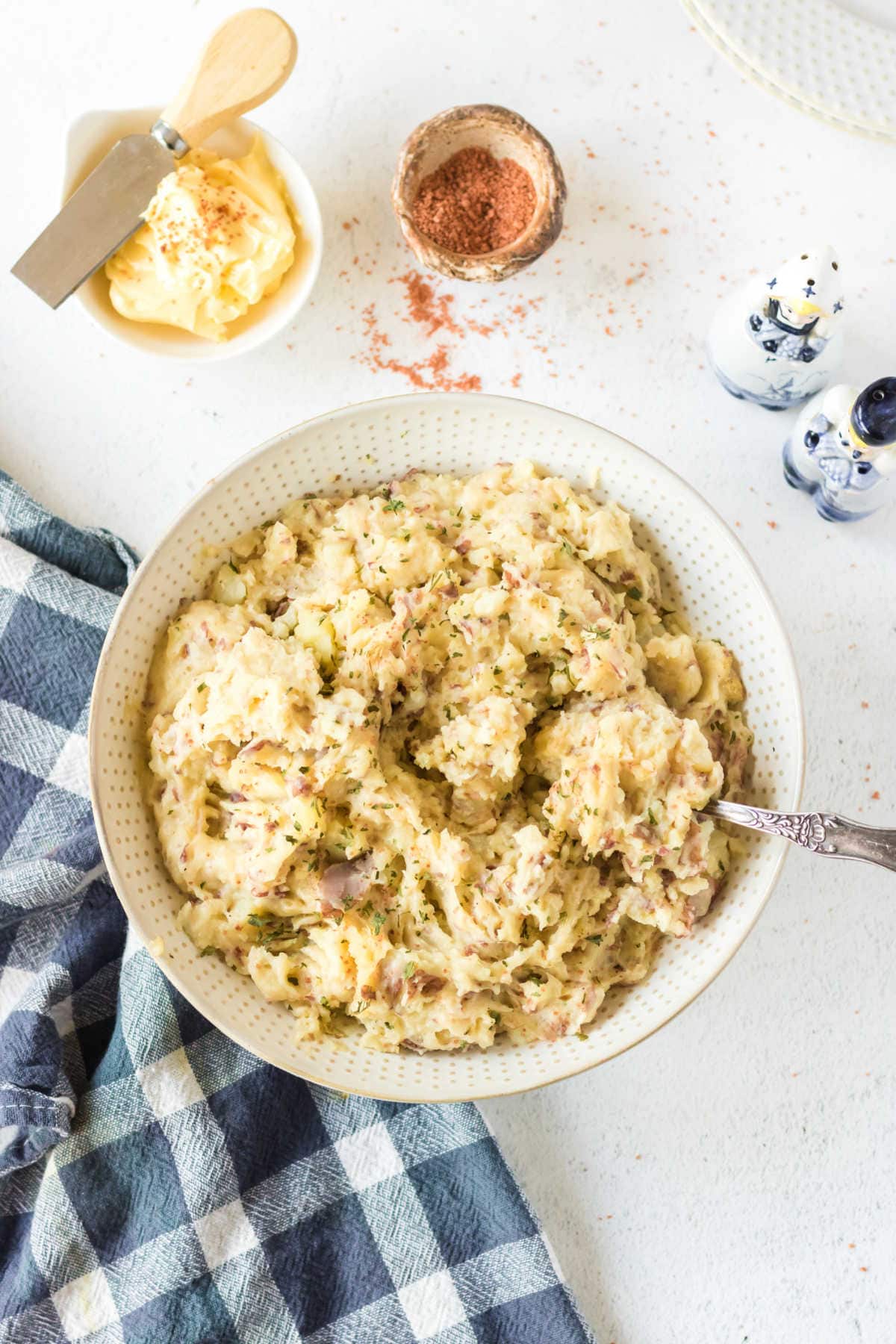 🥦 Vegetables and Sides
A hearty steak recipe tastes great alongside something crunchy and fresh. Plus, these yummy veggies are easy, so it's a win-win situation!
Corn on the cob
Roasted green beans
Mashed potatoes
Baked potatoes
French fries
Hash browns
Mashed sweet potatoes
Collard greens
Three-bean salad
Baked beans
Succotash
Fried okra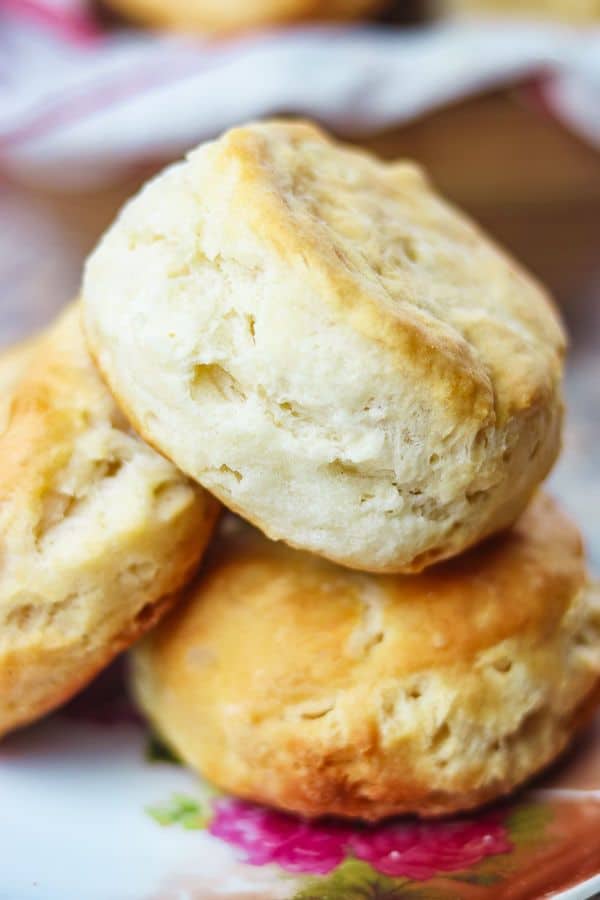 Breads
Nothing says "clean plate" like biscuits and homemade white gravy. Serve these bread-based sides with your chicken fried steak and you won't even have to rinse off the dishes!
Honey-butter biscuits
Garlic bread
Buttermilk bread sticks
Texas toast
Hush puppies
Corn muffins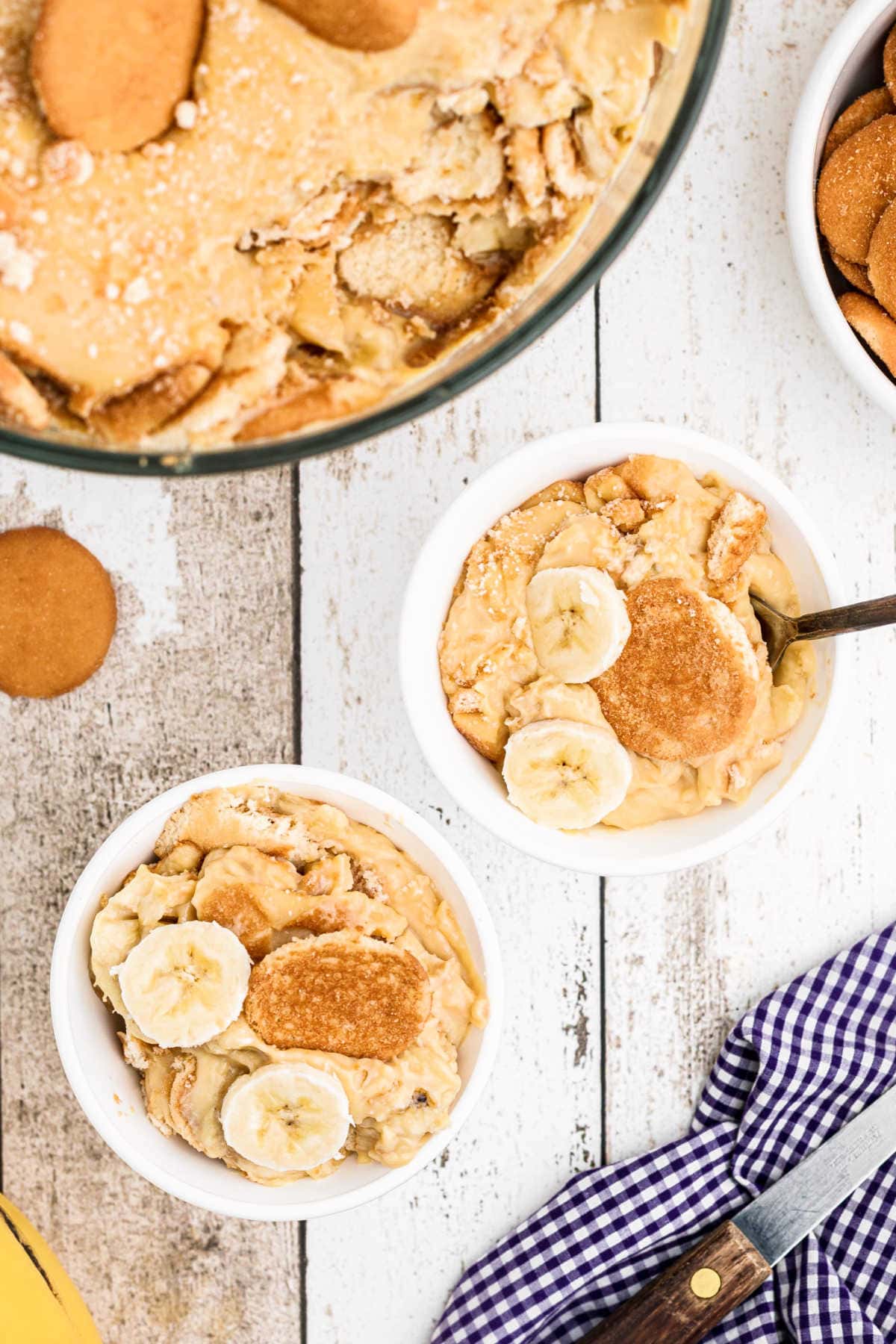 Desserts
One of the great things in life is enjoying something sweet after dinner. So, if you're wondering what to serve with chicken fried steaks, you might as well stick to the theme with a traditional Southern dessert.
Hummingbird card
Chess pie
Coconut creme pie
Beignets
Honeybuns
🍷 Wine and cocktails
Complement your delicious dish with the perfect beverage. These are the best types of wine and cocktails to serve with country gravy and steak.
Mint Julep cocktail
Merlot
Gin Fizz cocktail
Zinfandel (if you prefer sweeter wine)
Beaujolais
Rum Runner cocktail
Pinot Noir
Mississippi Bourbon punch
Wine coolers
Spiked sweet tea
Cava or champagne (goes surprisingly well with hearty fried steak)
🍇 Garnish
Chicken fried steak dinners might be classic, but they're never boring—especially when served with the proper garnish!
Tabasco sauce
Fresh-cracked black pepper
Fresh herbs, like parsley, chives, or dill
Cowboy Candy (candied jalapenos)
Extra gravy (everyone always wants more of it!)
💭 Things to know
For the best chicken fried steaks, start with a good recipe (this one is my favorite.) Then, be sure to follow these authentically-Southern, tried-and-tested tips.
First things, first: safety! Don't get distracted when cooking with hot oil—and, make sure to kick the kids and pets out of the kitchen while you're frying, just in case.
For extra tender steaks, pound them out with a mallet to break down the tough, muscle-y fibers. If you don't have a mallet, use a rolling pin.
I like to use a baking sheet or two as my breading station to keep things organized and neat. Shallow bowls or plates also work fine.
My favorite frying oil is peanut, but you can use any kind that has a relatively high smoke point.
Use a large skillet and only fry as many pieces as you can fit without crowding or overlapping them.
Experiment using an air fryer or deep fryer, if you have one.
Set cooked steaks on a wire rack. Place the rack in the oven at a low temperature to keep them warm while the rest cook.
Chicken fried steak is best enjoyed hot and fresh, but you can store leftovers in an airtight container for three or four days.
When making gravy, room-temperature (or warmer) milk works best. I prefer whole milk because it adds richness, but any milk is fine.
Don't wipe out all of your pan drippings—they make really flavorful gravy!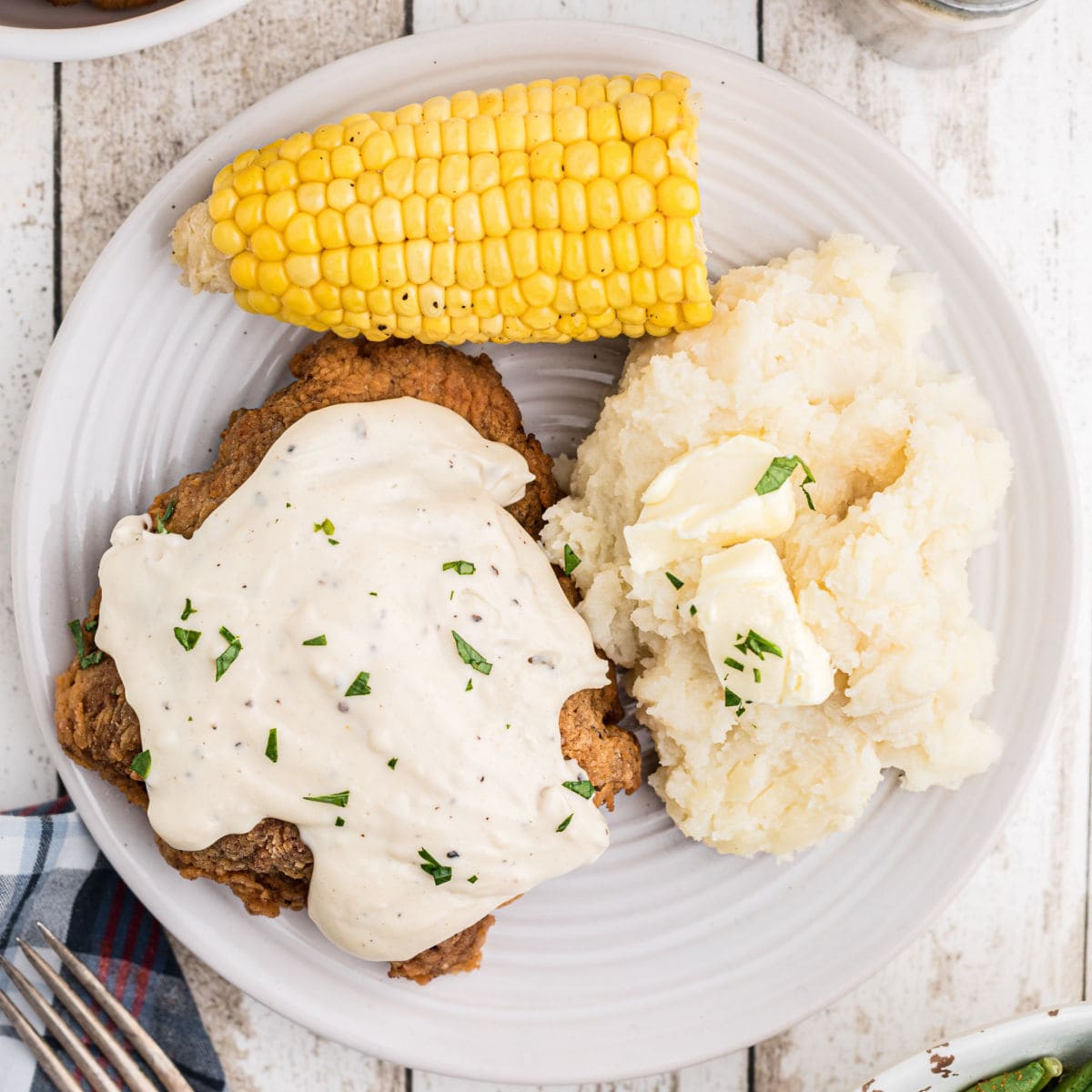 These side dishes also go with...
The best sides are versatile! Try them with these other main dishes, and your weekly meal planning will be over in a jiffy.
These side dishes DO NOT go with...
What's your favorite thing to serve with chicken fried steak? Leave a comment and let me know.