This week we celebrate both National Chocolate Truffle Day and Cinco de Mayo. I've pulled together lots of Tex-Mex flavors and created quick and easy meals for the busiest weekdays.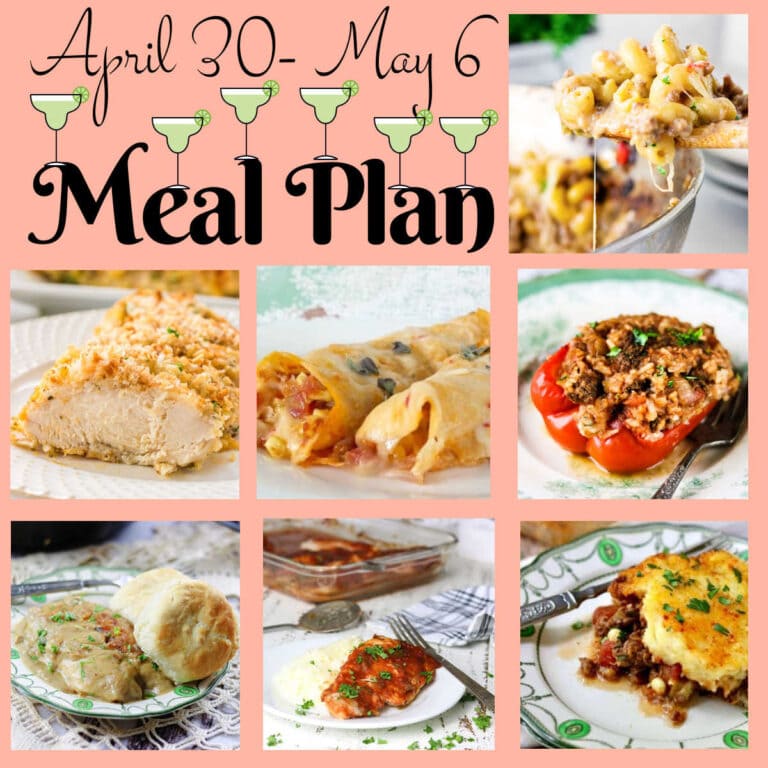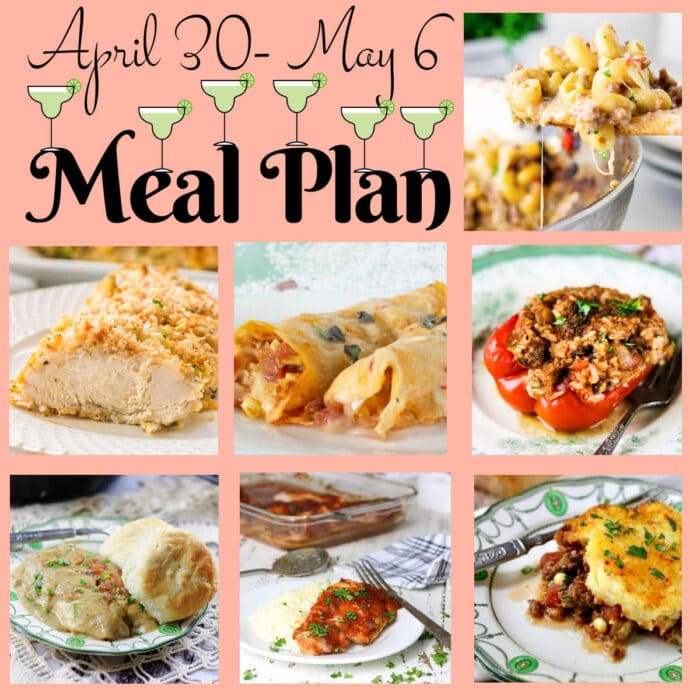 🫑 What's in Season?
A better question might be, "what isn't in season?"
Everything is ripening and coming into the Farmers' Markets now. It's fresh, in season, and at it's best. Make the most of these fresh flavors.
Apricots
Beets
Bell pepper
Berries (raspberries, strawberries, blackberries, blueberries)
Chiles
Corn
Cucumber
Eggplant
Figs
Green beans & Wax beans
Mangoes
Melon
Nectarines
Okra
Peaches
Pineapples
Plums
Radishes
Tomatoes
Zucchini and yellow squash
We're so close to summer! You'll start seeing the following produce in the store:
Berries (raspberries, strawberries, blackberries, blueberries)
Cherries
Lettice
Mangoes
Okra
Pineapples
Radishes
Rhubarb
Zucchini
💭 Tips for success
Make extra fried potatoes and treat the family to a hearty country breakfast with the leftovers.
You can bring new life back to that weary asparagus you forgot about in the fridge. Just trim the bottoms and stick the stems in a jar of water in the fridge. It will freshen right up. You can do the same with fresh herbs.
Leftover smothered chicken? Serve it over leftover biscuits for breakfast.
You'll use the leftover devils food cake for the brownie punchbowl cake. If you don't want to make the cake just buy a batch of brownies at the store to use.
Prepare as much as possible on your day off. Chop all the onions for the week and put them in an airtight container. Cook up all the ground beef you'll need and separate it into the amount you need for each recipe.
April 30
May 1
May 2
May 3
May 4
May 5
May 6
📚 Related recipes