The Quaker Famous Oatmeal Cookies Recipe is a classic and needs no improvement. It always comes out right for me -- crispy on the edges and chewy in the middle. This is a repost of an article I did years ago - bringing it back because who doesn't like oatmeal cookies?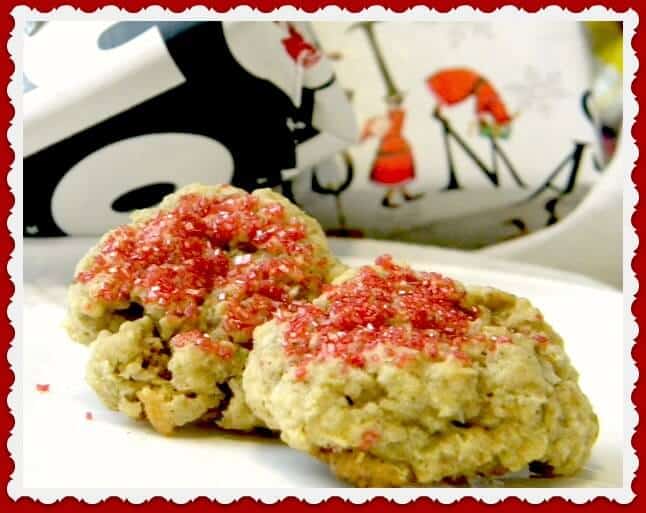 This is definitely one of my go - to recipes. Just the aroma of these baking sweeps me back to my Mom's 1960s kitchen. The wind is howling around the corners of the house and snow is falling in thick, fat flakes. I've just come in from sledding and my legs tingle with the sudden change in temperature. That scent of fresh, warm oatmeal cookies saunters down the stairs reminding me that not only is it Christmastime but that my stomach is gnawingly hungry. It's only a moment before I am sitting at the chrome and laminate kitchen table "test tasting" a cookie and scalding my tongue on hot chocolate.
In the summer she'd make Quaker's famous oatmeal cookie recipe once in awhile, only she'd make them bigger and put two together with a big scoop of Butter Pecan ice cream in the middle. Oh my gosh, that was good.
That's what good food does, you know. It takes you back to a special moment, it lets you relieve it again and again, and it allows you to share that moment as many times as you like.
You've probably made these a hundred times yourself, as did your mom, and probably your grandma. This recipe first went on the back of Quaker's oatmeal boxes in 1955 -- 60 years ago. I am not a big proponent of shortening -- and if you've read the blog very long you know that. I have to say, though, when making this cookies I use shortening. They are just not the same without it. Substitute butter or part butter if you like.
I don't know if Quaker Famous Oatmeal Cookie recipe is famous because it was on their box or because my mom made it for every potluck, school party, and Christmas cookie tray she every created. I just know that it is awesome good -- and worthy of being famous another 60 years.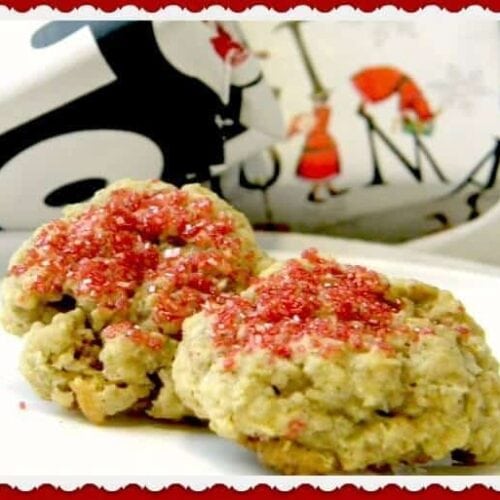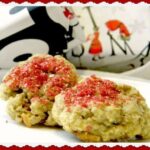 Quaker Famous Oatmeal Cookies
Print
Add to Collection
Go to Collections
The original Quaker oatmeal cookies that most of us grew up on are just as good now as they used to be!
As an Amazon Associate I earn from qualifying purchases.
Ingredients
¾

cup

shortening

1

cup

firmly packed brown sugar

½

cup

sugar

1

egg

¼

cup

water

1

teaspoon

vanilla

1

cup

all purpose flour

1

teaspoon

salt

½

teaspoon

baking soda

3

cups

uncooked Quaker Old Fashioned Oats

1

cup

raisins optional

1

cup

coconut optional

1

cup

pecans or walnuts optional
Instructions
Beat shortening, both sugars, egg, water, and vanilla together until creamy.

Stir in dry ingredients except the oats. Mix well.

Stir in oats and optional ingredients if you are using them

Drop by teaspoon on a lightly greased cookie sheet or silpat

Bake at 350 for 8-10 minutes. Do NOT over bake.

Let cool a few minutes on the cookie sheet before removing to cool completely.
Sign up for the emails and never miss another recipe!!
We'll never share your email or send you spam. Pinkie swear.
If you liked Quaker Famous Oatmeal Cookies You Might Also Like...
Cranberry Oatmeal White Chocolate Cookies
Oatmeal Chocolate Chip Cookies Averie Cooks
Oatmeal Raisin Cookies Amy's Healthy Baking