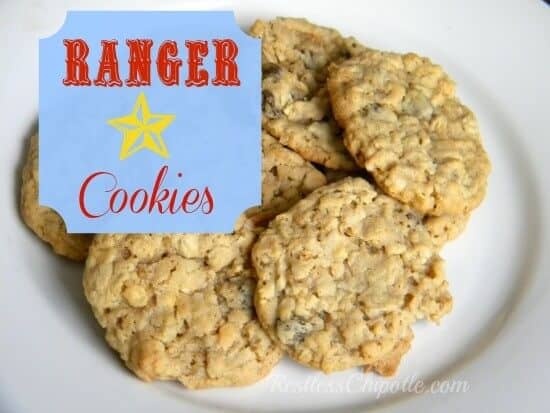 Yeah. So I have been totally out of pocket for...oh.... most of the summer?
I know. I know.
My son was here on leave for all of July and then, as luck would have it, the backlight on my laptop went out. The power cord had been loose for awhile so we took it to Best Buy because Marc was smart enough to get a special warranty on my computer, knowing that I use it constantly. It was supposed to be back relatively soon and in the meantime I was going to use Marc's laptop..Well, we were going to SHARE.
With my schedule that means I get 20 hours and he gets 4.
Did I mention that my camera had to be fixed at the same time?
And then my contracte with a large client was broken unexpectedly (by them due to financial issues) and I found myself scrambling to replace that income.
And Best Buy is being difficult and not wanting to honor the warranty. More about that later in the week.
Poor cooking blog. I absolutely did not have the time. Hopefully I have a few die hard readers who have been anxiously awaiting my return to the virtual kitchen - and I don't  think you are going to be disappointed. These Ranger cookies are a twist on the ones in my cookbook, and honestly I think I like them so much better. They are crunchy-chewy-tender with big blasts of flavor from coconut, chocolate chips, butterscotch chips, pecans, and toffee bits.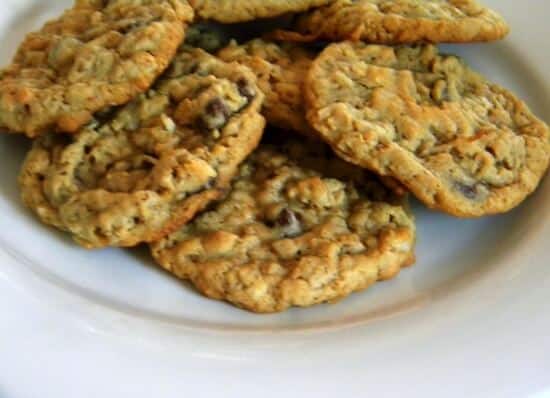 They have oatmeal in them so you can even pretend they are health food. Nice, huh?
These things travel well; they are perfect for lunchboxes (pretty sure they won't get traded for a DingDong) or shipping to Iraq (or Afghanistan, or Korea, or....) The coconut helps them maintain moistness while the oatmeal helps them hold together. And, oddly enough, the Rice Krispies add a really cool texture.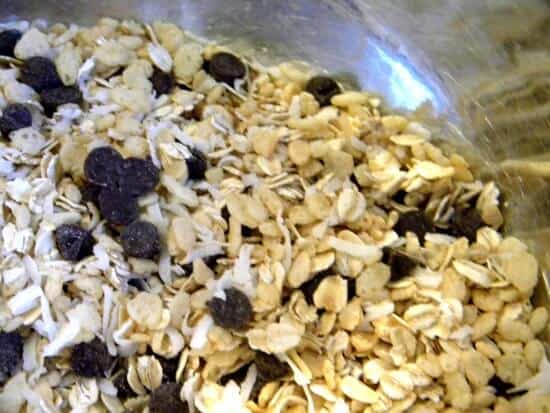 Be sure to undercook them slightly and leave them on the cookie sheet for about 5 minutes to firm up. They will stay chewy that way. If you like them crispy let them bake a little longer.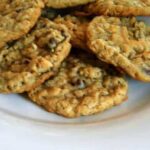 Ranger Cookies
Print
Add to Collection
Go to Collections
Chewy cookies that travel well - to school or overseas. Recipe is full of oatmeal, coconut, pecans and other good things for a hearty snack anytime.
As an Amazon Associate I earn from qualifying purchases.
Ingredients
1

cup

butter

1

cup

sugar

1

cup

brown sugar

2

eggs

1 1/2

tsp

vanilla

2

cups

flour

2

tsp

baking soda

1

tsp

baking powder

1

pinch

salt

2

cups

Rice Krispies

2

cups

oats

1

cup

coconut

1/2

cup

butterscotch chips

1/2

cup

chocolate chips

1

cup

chopped pecans

1

cup

toffee pieces
Instructions
Lightly grease cookie sheets or use silpat.

Cream sugars and butter until light and fluffy.

Add eggs one at a time, beating well after each.

Whisk together flour, salt, baking soda, and baking powder.

Fold in remaining ingredients.

Drop by tablespoons onto baking sheet.

Bake for 8-10 minutes or 10-12 minutes for crispier cookies.

Remove from oven and allow to firm up on cookie sheet about 5 minutes.
Notes
Freeze well and travel well.
Nutrition
Calories:
170
kcal
|
Carbohydrates:
23
g
|
Protein:
2
g
|
Fat:
8
g
|
Saturated Fat:
4
g
|
Cholesterol:
16
mg
|
Sodium:
111
mg
|
Potassium:
57
mg
|
Fiber:
1
g
|
Sugar:
15
g
|
Vitamin A:
260
IU
|
Vitamin C:
1
mg
|
Calcium:
18
mg
|
Iron:
1
mg
Sign up for the emails and never miss another recipe!!
We'll never share your email or send you spam. Pinkie swear.