This week's meal plan includes plenty of classic southern flavors! From tangy, glazed meatloaf to crispy deviled chicken - you'll find plenty to love here!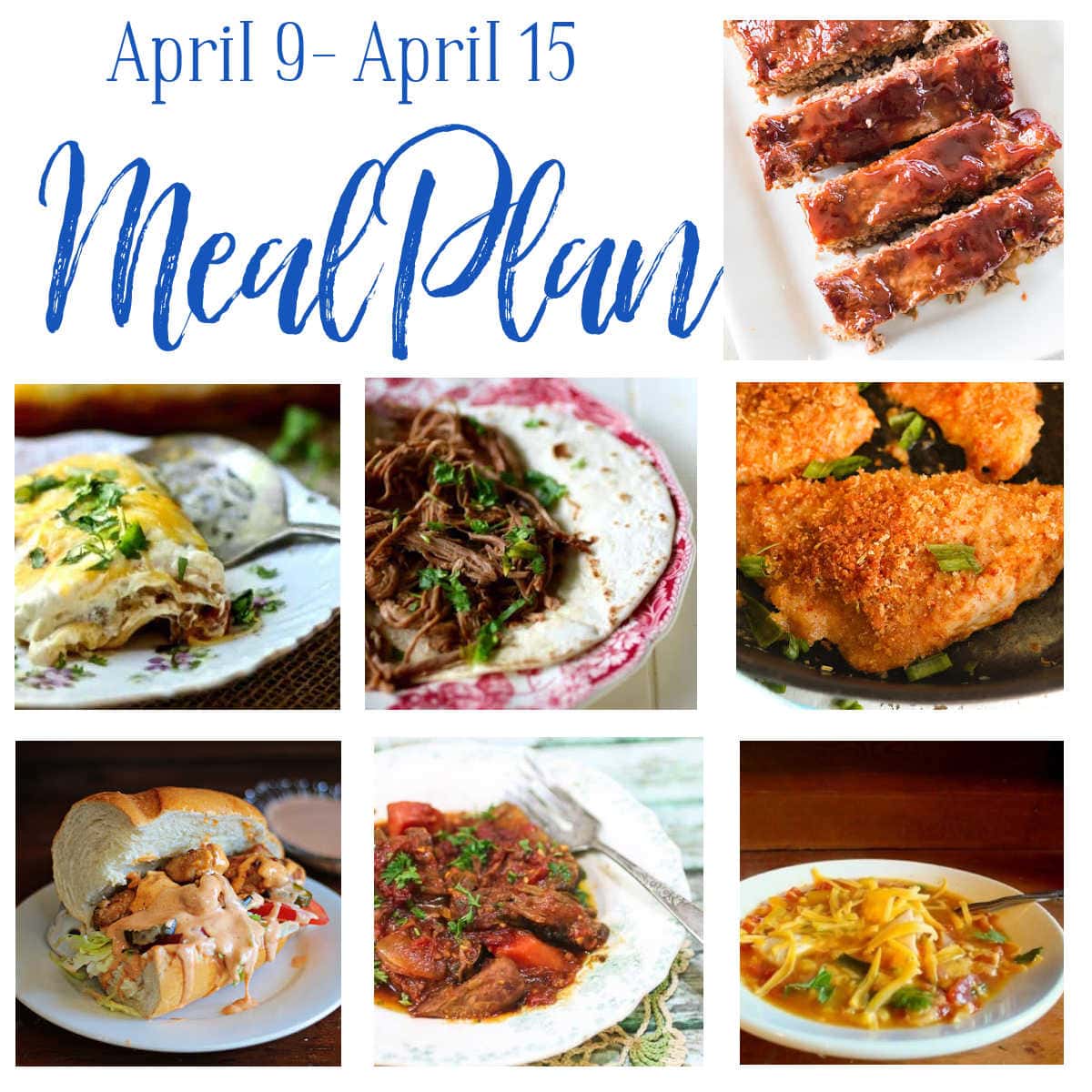 🫑 What's in Season?
A better question might be, "what isn't in season?"
Everything is ripening and coming into the Farmers' Markets now. It's fresh, in season, and at it's best. Make the most of these fresh flavors.
Apricots
Beets
Bell pepper
Berries (raspberries, strawberries, blackberries, blueberries)
Chiles
Corn
Cucumber
Eggplant
Figs
Green beans & Wax beans
Mangoes
Melon
Nectarines
Okra
Peaches
Pineapples
Plums
Radishes
Tomatoes
Zucchini and yellow squash
These fresh fruits and vegetables are in stores and at the Farmer's Market in April. Cherries and rhubarb have a short season so make the most out of them while you can.
Artichokes
Asparagus
Beets
Cherries
Kiwi
Leaf lettuces
Morel Mushrooms
Peas
Rhubarb
Strawberries
Turnips
💭 Tips for success
When you make the meatloaf consider doubling the recipe and freezing a couple unbaked. When ready to have them for dinner just thaw overnight in the refrigerator and pop in the oven about an hour before serving.
The macaroni salad keeps for up to a week. Add some cooked chicken to the leftovers for a hearty (and delicious) main dish salad.
If you have some of the ice cream left put a scoop on top of one of the warm brownies as an extra treat. It's also great with the chocolate chip cookies to make ice cream sandwiches.
Keep some pickled jalapenos in the fridge. They're good on burgers, hot dogs, sandwiches, tacos -- just about anything.
Substitute leftover beef barbacoa for the chicken in the fajita soup. Use beef stock instead of chicken stock and everything else stays the same.
April 9
April 10
April 11
April 12
April 13
April 14
April 15
📚 Related recipes