This week's meal plan is full of delicious main dishes, sumptuous sides, and delectable desserts!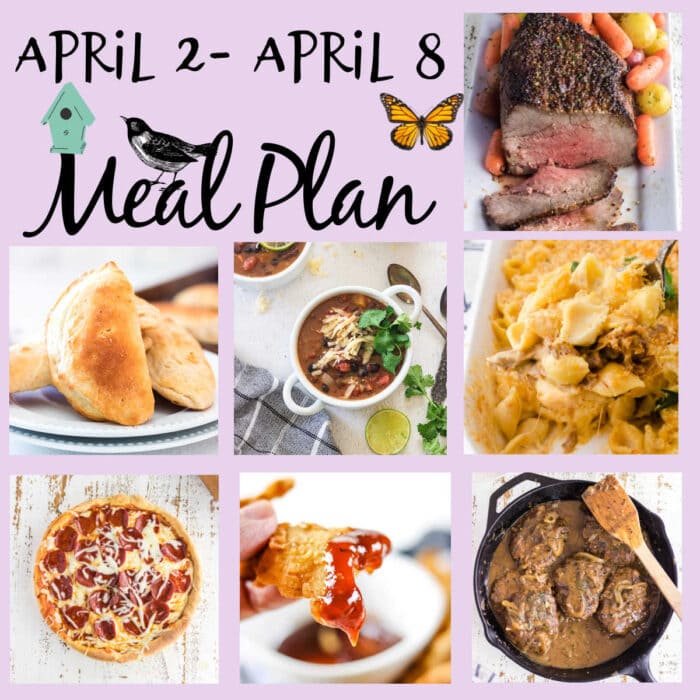 📅 Food Holidays
The cheese Khachapuri can be made with frozen bread dough from the store. I've even made it with refrigerated biscuits. It freezes well and is a nice change from a grilled cheese sandwich.
When you make the snickerdoodles only bake a dozen of them. Shape the rest of the dough into balls and flash freeze on a cookie sheet. Now you can have fresh cookies whenever you like by removing them, rolling in the sugar-cinnamon mixture, and baking as directed. These make AMAZING ice cream sandwiches when you sandwich them with the cinnamon gelato.
Use leftover ham to mix in with the Noodles Romanoff to make it a main dish casserole.
🍹This week's cocktail
April 2
April 3
🐇 April 4
April 5
April 6
April 7
April 8
📚 Related recipes