Happy Easter! 🐰
This week's meal plan includes a classic, southern Easter dinner menu that I think you'll love!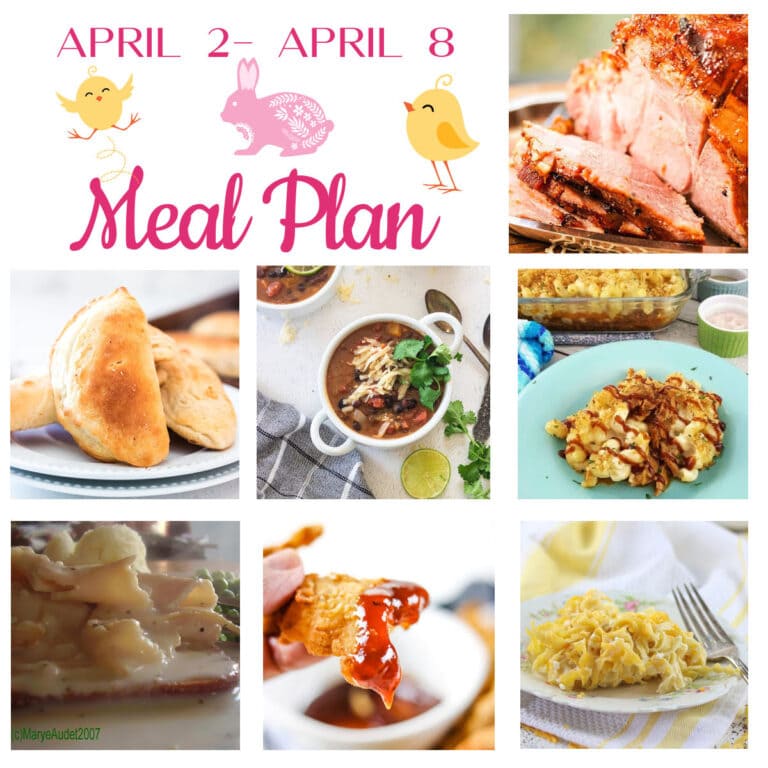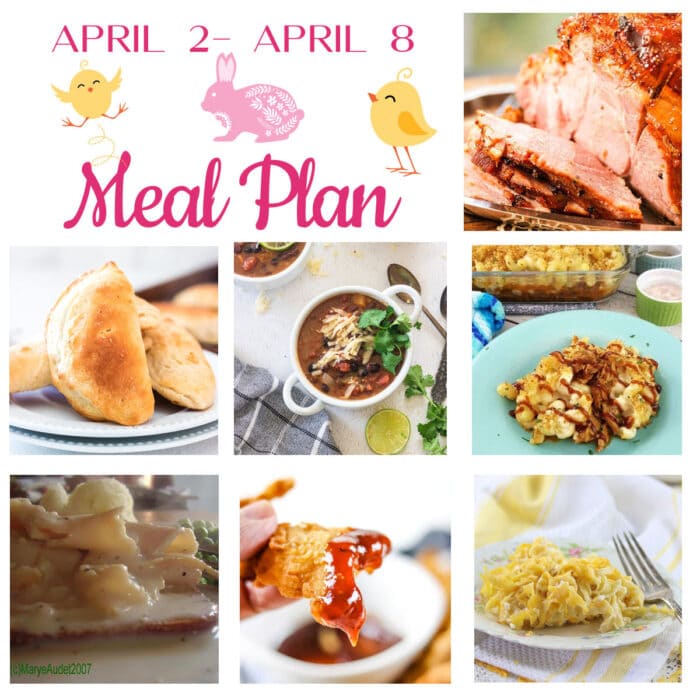 🫑 What's in Season?
A better question might be, "what isn't in season?"
Everything is ripening and coming into the Farmers' Markets now. It's fresh, in season, and at it's best. Make the most of these fresh flavors.
Apricots
Beets
Bell pepper
Berries (raspberries, strawberries, blackberries, blueberries)
Chiles
Corn
Cucumber
Eggplant
Figs
Green beans & Wax beans
Mangoes
Melon
Nectarines
Okra
Peaches
Pineapples
Plums
Radishes
Tomatoes
Zucchini and yellow squash
You should start to see these fresh fruits and vegetables showing up in stores and at the Farmer's Market in April. Cherries and rhubarb have a short season so make the most out of them while you can.
Artichokes
Asparagus
Beets
Cherries
Kiwi
Leaf lettuces
Morel Mushrooms
Peas
Rhubarb
Strawberries
Turnips
💭 Tips for success
The cheese Khachapuri can be made with frozen bread dough from the store. I've even made it with refrigerated biscuits. It freezes well and is a nice change from a grilled cheese sandwich.
When you make the snickerdoodles only bake a dozen of them. Shape the rest of the dough into balls and flash freeze on a cookie sheet. Now you can have fresh cookies whenever you like by removing them, rolling in the sugar-cinnamon mixture, and baking as directed. These make AMAZING ice cream sandwiches when you sandwich them with the cinnamon gelato.
The deli turkey sandwiches are one of my favorite quick dinners. I stop at the deli and get turkey sliced on a 1-½ or 2. Then I pick up some mashed potatoes or potato salad to warm up. When I get home dinner takes about 15 minutes start to finish - you've gotta love that. If you have some of the English Muffin Bread on hand use that for the bottom of the sandwich - heaven!
Use leftover ham from Easter to mix in with the Noodles Romanoff to make it a main dish casserole.
Have a Happy Easter and an amazing week, y'all!
April 2
April 3
🐇 April 4
April 5
April 6
April 7
April 8
📚 Related recipes