Knowing how to make pantry staples and essential ingredients is never that important until we can't easily get bread, catsup, or mayonnaise at the store. These easy recipes for common sauces, breads, and other foods will help you get through those difficult times and even save you money all year long!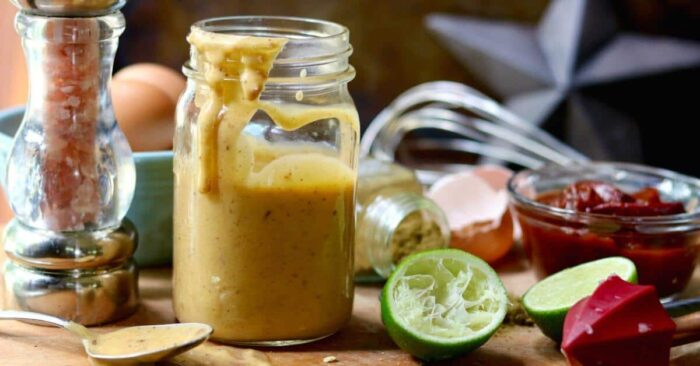 Jump to:
Catsup
Homemade catsup is easy to make if you start with tomato paste. Simply mix together and let stand for at least 30 minutes before use. Store in the refrigerator.
6 ounce can tomato paste
2 tablespoons cider vinegar
½ teaspoon soy sauce, Worcestershire sauce, or teriyaki (optional)
1 to 2 teaspoons honey, brown sugar, sugar, or other sweetener
Pinch of cloves (optional)
Water to achieve proper consistency.
Tartar sauce
Delicious on fish or almost any kind of sandwich. Mix the following and store in the refrigerator:
¾ cup mayonnnaise
¼ cup relish - or if that isn't available use 1-½ tablespoons chopped onion, 2-½ tablespoons chopped sweet pickles
1 teaspoon cider vinegar
Sugar or honey to taste
Homemade mayonnaise or aioli
Mayonnaise is another pantry staple that's simple to make at home. Use this recipe for homemade aoli but leave out the spices. Instead use the oil, eggs, and lemon or lime juice with just a little sweetener.
Aioli is delicious in almost anything you'd normally use mayo in, however, so you may want to give that a try!
Quick marinara sauce
Puree the following ingredients in a blender and simmer on the stove for 20 minutes.
1 clove garlic, peeled and chopped
1 onion, peeled and chopped
½ cup carrots, peeled and sliced
2 cans (14.5 ounces each) tomato sauce or diced tomatoes (for chunky sauce use 1 can of tomato sauce and add 1 can of diced tomatoes during simmering
2 teaspoons basil
2 teaspoons oregano
1 teaspoon salt
Sugar or other sweetener to taste
If you have more time you'll love this slow cooker beef ragu! It's so good over ANY pasta.
Self rising flour
Self rising flour is easy to make. Mix 2 cups of flour (cake flour is great if you'll be using this for biscuits and cakes), 3 teaspoons baking powder, and 1 teaspoon of salt. Multiply for larger amounts.
Keep in a tightly covered jar in the pantry.
Biscuit or pancake mix
If you're used to using biscuit mix for pancakes, biscuits, and other quick breads you'll like this easy mixture. Just blend well and store in a covered container in the refrigerator. Shake well before each use.
For pancakes you'll use 1-¾ cups mix, 1 cup water, and 1 egg. If you don't have eggs you can add a ½ teaspoon extra baking powder and leave it out.
4 cups flour
1 cup nonfat dry milk powder
2 -½ tablespoons baking powder
1 tablespoon sugar, optional
1-½ teaspoons salt
½ cup oil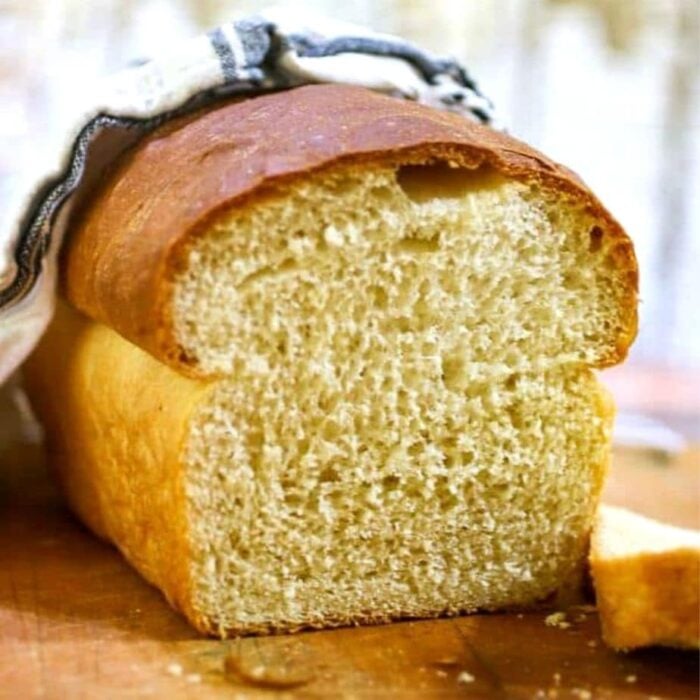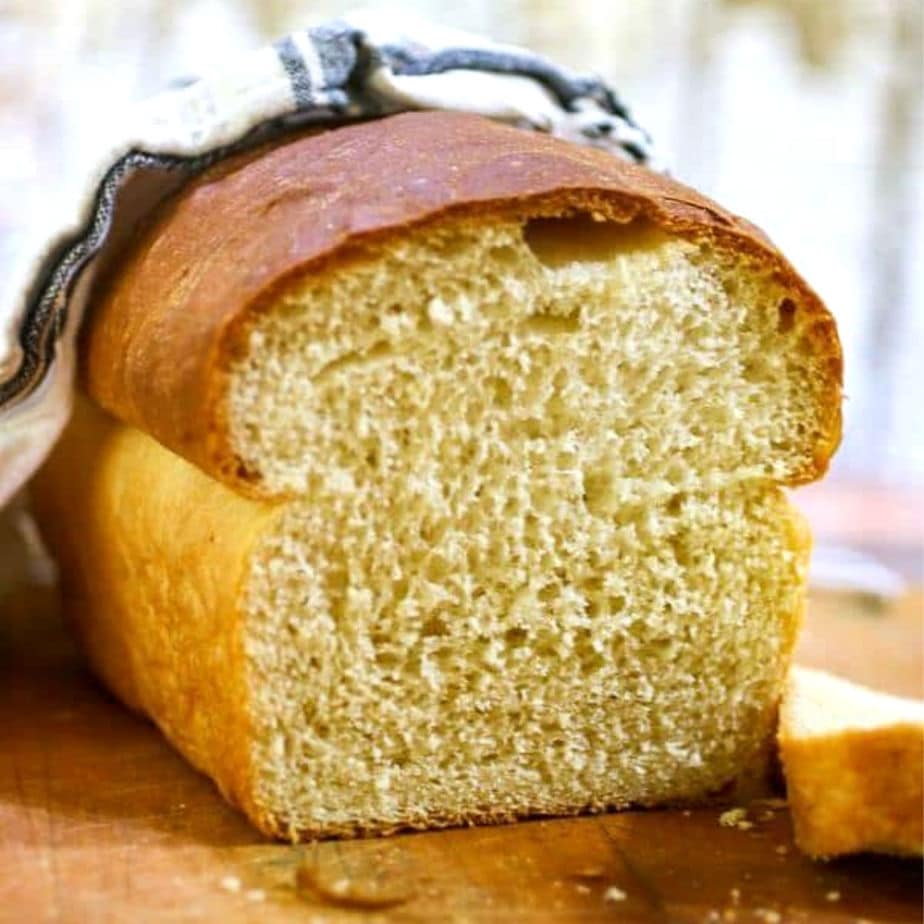 Bread
Bread is easy to make and usually one of the first things to disappear off the shelves during emergencies. Flour, salt, and yeast are generally simple to get because people are concentrating on the prepared foods.
Any of the following recipes can be rolled out and shaped in hamburger or sandwich buns, dinner rolls, bread sticks, or whatever you're looking for. You may even want to try your hand at homemade sourdough starter!
Here are some of my favorites -
Pasta and noodles
You can use this easy pasta recipe for fettuccine, egg noodles, lasagna, or ravioli.
The instructions call for a hand cranked pasta roller but you can easily roll it out with a rolling pin if you don't have a pasta maker. Be sure to let the dough rest on the counter at least 30 minutes to make it easier to roll by hand.
Cream of ___ soup mix
You can copy any cream of ____ soup by adding different flavorings and ingredients. For the basic mixture you'll need -
1 cup flour
2 -½ nonfat dry milk powder
1 tablespoon salt
Combine in an airtight jar and store at room temperature. Shake well before using.
To make a thick sauce (like for undiluted cream of ___ soup) you'll combine ⅔ cup of the mix with 1 cup water. Whisk until smooth and simmer over medium heat, whisking constantly until the sauce thickens and boils. Boil for 2 minutes. Makes 1 cup.
Variations
Add 1 tablespoon butter and ½ cup grated cheese
Add ½ ounce dried mushrooms and 1 teaspoon beef bullion or worcestershire sauce
Use chicken, beef, or vegetable broth instead of water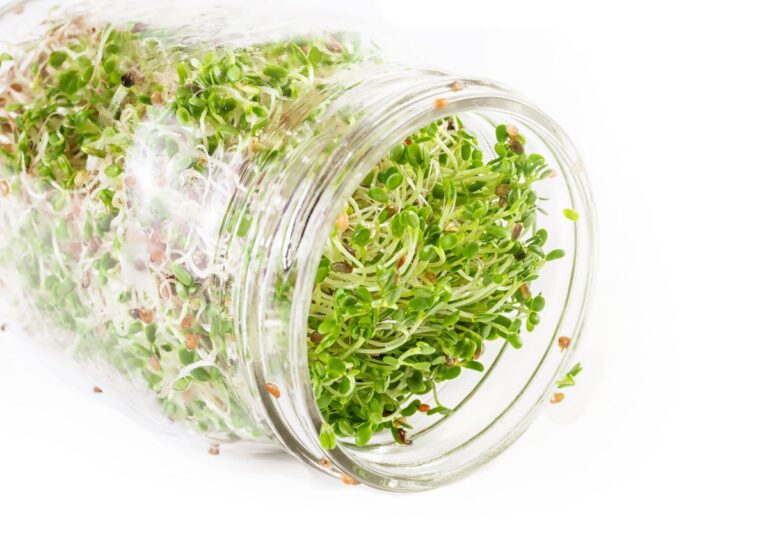 Micro greens for sandwiches
You know, I noticed when I was at the store that people are very concerned about getting fresh vegetables during emergencies. Growing alfalfa sprouts and other micro-greens is easy and it's a healthy way to get those important fresh veggies should you have trouble finding them locally for whatever reason.
You'll need a Mason jar and some cheesecloth or screening plus alfalfa seeds or other seeds for sprouts.
Soak the seeds for 12 hours in 4 times the amount of water. So 2 tablespoons seeds to ½ cup water.
Drain.
Rinse the seeds daily with cool water, rinsing twice each time, and drain them.
Shake the jar to allow the seeds to spread out.
Keep the jar upside down so the water drains off completely, through the cheesecloth.
Keep in a dark, warm place.
In 3 days or so the sprouts will be ready to eat.
More homemade pantry staples
This is by no means a complete list. Being prepared for emergency situations is as much about staying calm and thinking things through as it is about stocking up on essentials.
With these recipes you'll be prepared for most emergencies and you may like your homemade versions so much you'll use them all the time. It's a great way to save money!
Breads and cereals
Sauces and seasonings
Other
Are there other ingredients you think should be added to this list? Let me know in the comments!