Back in the day I used to be vegan. Well, fist I was vegetarian THEN vegan then vegetarian again. There were a lot of things I loved about it but veggie burgers were high on the list
Maybe the top of the list, who knows?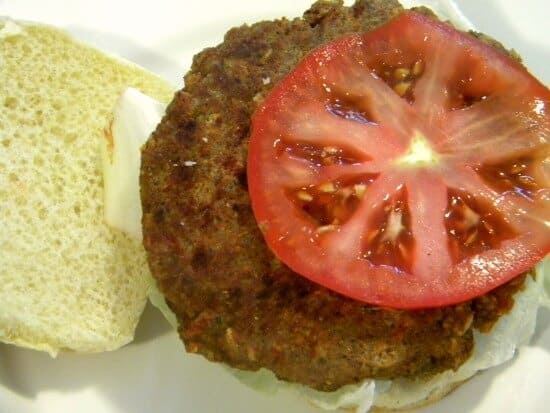 The thing is that they are expensive to buy. I used to get the mix, which is a little more affordable, but still the cost bothered me and I could never get the flavor just the way I liked.
What to do?
Yeah, I came up with my own. Once you pan fry one of these (do not put it on the grill!) and put it on a homemade hamburger bun, mustard, pickles, tomato, lettuce, and onions you will be amazed at how addictive it is. I won't say that it is just like a hamburger; it's not. It is yummy on its own, though, and will really help stretch that grocery budget.
You can easily adjust the ingredients to make it gluten free or allergy friendly. Just substitute with other similar ingredients in the same proportions. Keep the mix in a tightly covered jar in a cool dry place.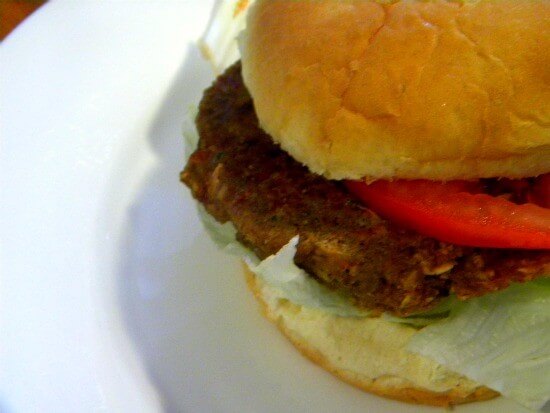 You can make up a batch of the mix and use it as needed. It takes less than 20 minutes to make and is low fat with plenty of healthy whole grains and fiber. Add a slice of pepper jack cheese to it for hamburger perfection.
Homemade Veggie Burger Mix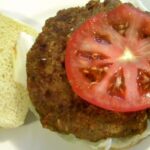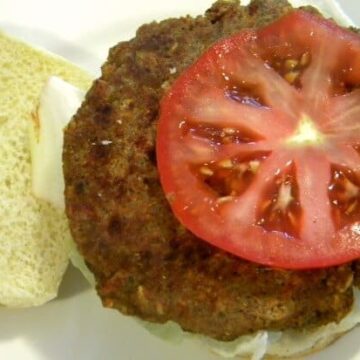 Make Your Own Veggie Burger Mix
Print
Save
Go to Collections
:an easy to make mix for homemade veggie burgers that taste out of this world
As an Amazon Associate I earn from qualifying purchases.
Ingredients
½

cup

dried chickpeas

½

cup

dried black beans

½

c

dried red lentils

¼

cup

peanuts

¼

cup

almonds

½

cup

sunflower seeds

½

cup

sesame seeds

½

cup

old fashioned oats

½

cup

cornmeal

2

tbs

flour

¼

cup

brown rice

,

,

1

teaspoon

dried basil

¼

cup

dried onions

,

, opt

2

teaspoon

dried parsley

3

teaspoon

Kosher salt

2

teaspoon

baking soda

pepper to taste
I earn a commission from Instacart from qualifying purchases.
Instructions
Mix
Mix all ingredients except nuts and seeds in a blender until well combined and the consistency of course meal, processing ½ cup at a time.

Combine the ground ingredients with the nuts and seeds and grind in blender again, ½ cup at a time, using pulsing motion.

It should have the consistency of cornmeal.

Makes 8 cups, 16 servings
To Make Burgers
Add ½ cup of the mix to ⅓ cup boiling water and 1 teaspoon of liquid smoke or soy sauce(optional).

Let stand until water is absorbed.

Shape into two patties.

Heat a layer of oil in pan and add burgers.

Cook for 3 minutes on one side, or until golden.

Turn and cover the pan.

Cook for 5 more minutes. Watch that the bottom doesn't burn.
Sign up for the emails and never miss another recipe!!
We'll never share your email or send you spam. Pinkie swear.