Authentic, homemade, red enchilada sauce that is easy to make plus you will avoid all of those icky chemicals.If enchilada sauce is one of those jarred foods that is in your shopping cart regularly then this post is for you. Homemade, red, enchilada sauce from scratch is easy and is a smoky, fiery jar of yumminess.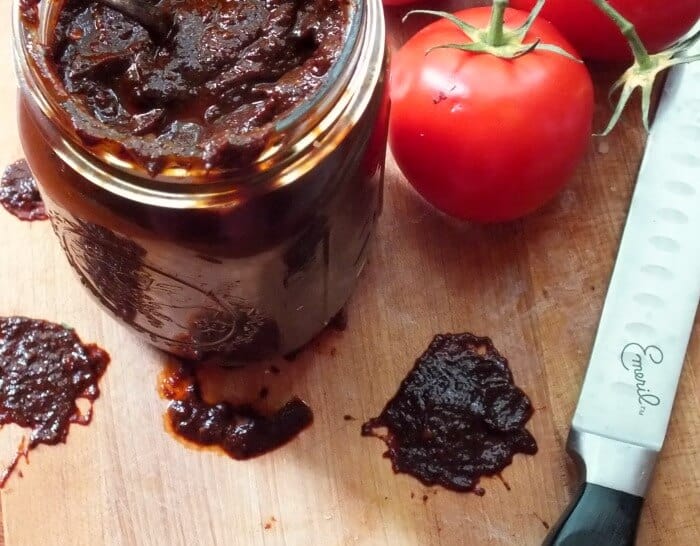 Sometimes it's hard to imagine that all of those condiments and sauces lining the store shelves were once made in home kitchens. We don't even think about it when we pick up a jar of the overpriced, corn syrup, and chemical cocktail. Did you know that most of these are really easy to make at home? Well, trust me - they are! Enchilada sauce is easy to make and only takes a few minutes but there are many more varieties than just that stuff in the store. This one is authentic Texican and happens to be a favorite. It is smoky and spicy and rich - so thick you can easily add it to burgers and hot dogs.
Now, I like deep flavor so I roast the ingredients before I make the sauce and that takes a bit longer. You don't have to do it if you don't want to - some people think it makes it a little bitter. It will make it bitter if you roast even a few seconds too much. Keep an eye on them as they are roasting and don't let them blacken. You know if you like fire roasted flavor or not - just keep in mind that you have the option.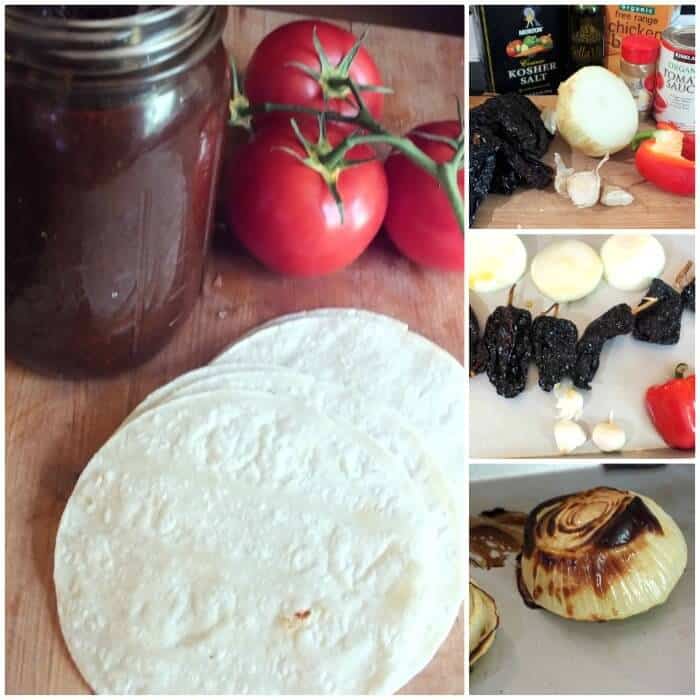 We have dried ancho chilis all over the place around here but if you can' find them locally you can get them online. They are large, shiny, and crinkly - burgundy to black in color. Now, if you leave the seeds in the sauce will be caliente (hot) but if you remove them it will be milder. If you do remove the seeds save them to add to anything you want to spice up. Dried chiles should be shiny and pliable — think good Italian leather. If they are brittle then they shouldn't be used because there is just no flavor to them.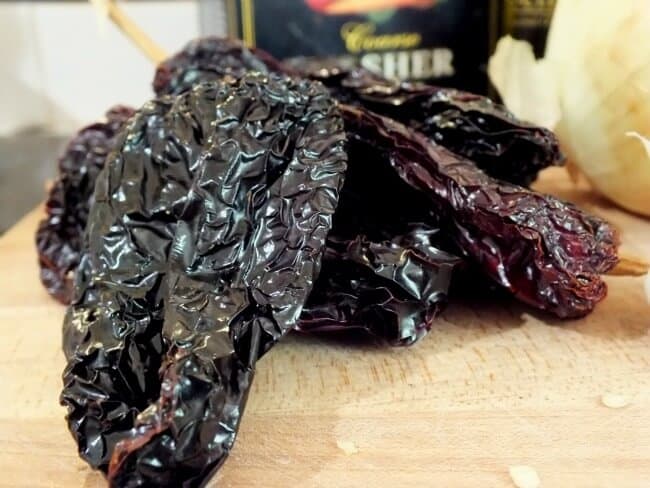 You are going to hydrate them by covering them with hot water for an hour or so. Be sure to drain the water and rinse the peppers before putting them in the blender.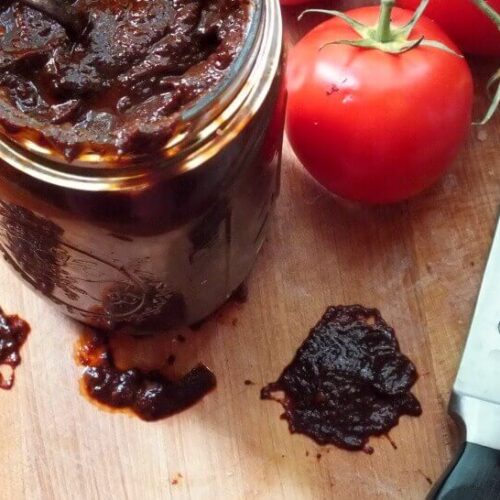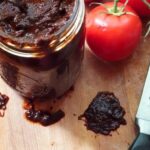 Homemade Red Enchilada Sauce
Print
Save
Go to Collections
Authentic, homemade, red enchilada sauce that is easy to make plus you will avoid all of those icky chemicals.
Servings:
2
cups/ 8 servings
As an Amazon Associate I earn from qualifying purchases.
Ingredients
6

oz

tomato sauce or pureed

,

, fresh tomatoes (about ½ cup)

¼

cup

chipotle infused olive oil

3

garlic cloves

,

, skins on

1

large onion

,

, peeled and cut into chunks

½

bell pepper

1 ½

teaspoon

salt

1

teaspoon

sugar or agave

,

, optional

1

teaspoon

Mexican Oregano

2 ½

teaspoons

cumin

3

cups

chicken or beef broth
Instructions
Preheat the oven to 400F

Brush the ancho, onion, garlic, and bell pepper with a little of the olive oil

Roast for 3 minutes, or just until they start to puff. If you roast them too long your sauce will be bitter.

Remove the anchos and continue to roast the other ingredients until they caramelize.

Remove the stem and seeds from the acho peppers and cover them with hot water. Leave the seeds in if you want a hotter sauce.

Let stand for one hour.

Remove the anchos from the hot water.

Put them in the blender with the broth,onion, and bell pepper .

Squeeze in the roasted garlic.

Blend until smooth.

Pour into a saucepan.

Add the salt, tomatoes,agave, cumin, and oregeno.

Simmer until it thickens back up.
Sign up for the emails and never miss another recipe!!
We'll never share your email or send you spam. Pinkie swear.