Soup and bread are a classic combination, but not all bread can step up to the challenge.
I've got you covered with 29 of the best bread pairings to serve with any kind of soup, any time of year.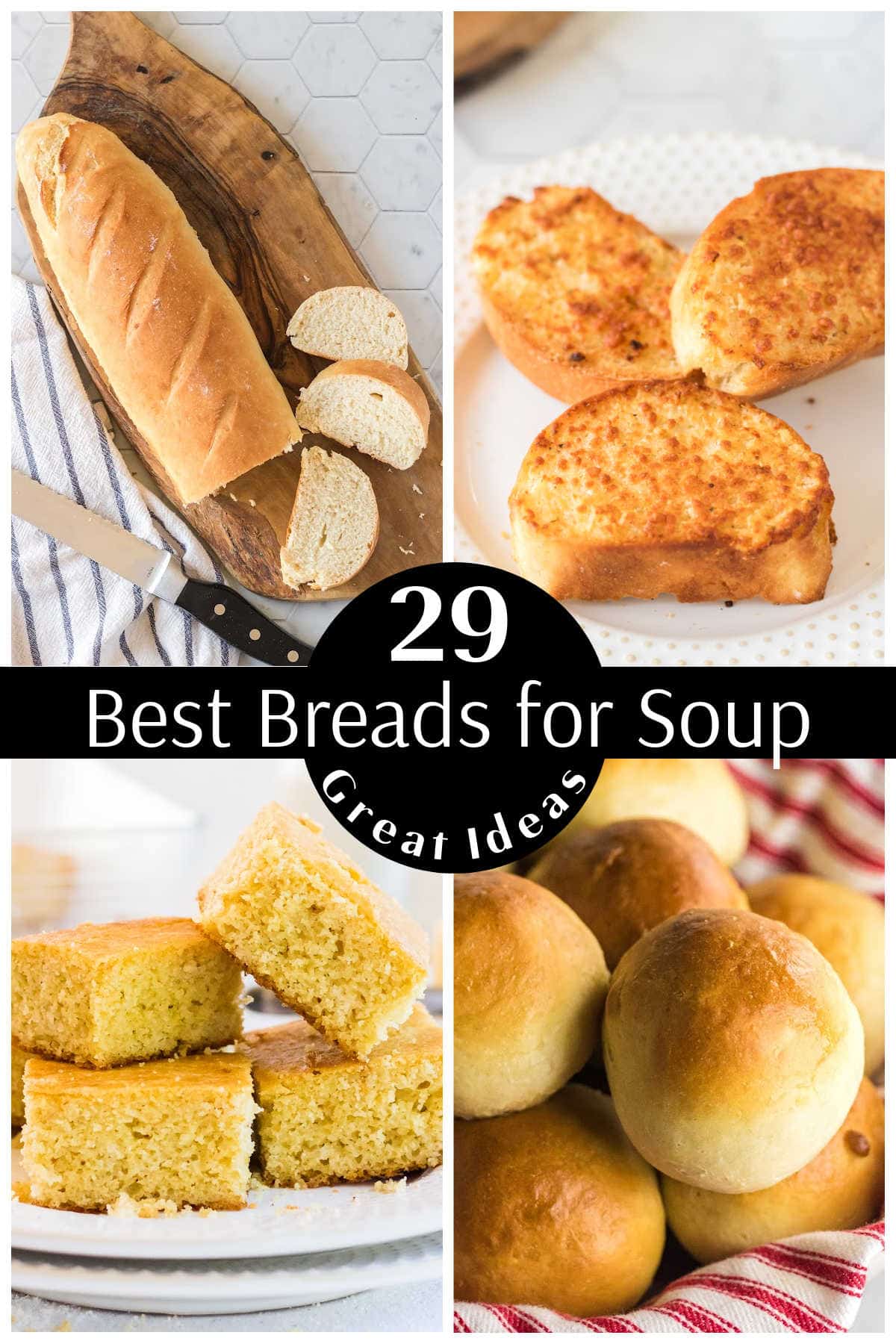 Table of Contents
🗝️ Key takeaways
Bread and soup just go together. It's the perfect comfort food combination.
It's the perfect combo for chilly fall and winter nights, weekend lunches, or any time you need to serve a crowd for cheap.
Certain types of bread go better with some soups than others. Be sure to check out my recommendations.
A steaming bowl of soup and a chunk of warm bread makes even a chilly day better. Simple ingredients, a little time, and there's a hearty meal on the table.
No need for artisan bread! Plain and simple works just as well.
It doesn't matter if the soup came from a can or simmered in your slow cooker all day long.
There's nothing better than that.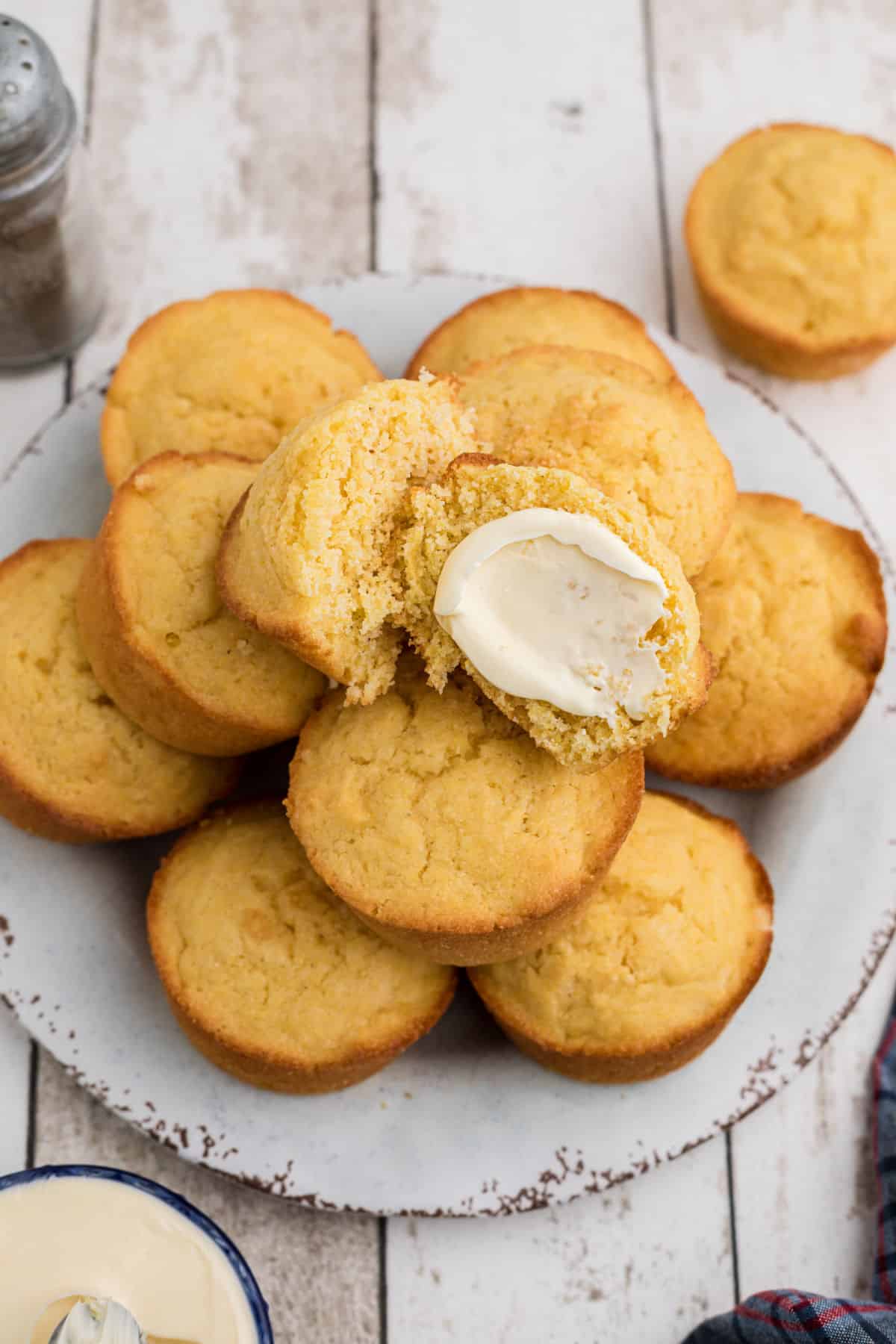 Bread for creamy soup
Creamy soups (like cream of broccoli, potato, and tomato soup) are a variety of thicker soups and chowders that need heartier bread. I think the creamy ones are the most comforting soups ever created!
When choosing the best bread for thick liquids, you want a dense texture and crunchy outer crust.
I love sourdough with broccoli cheese soup or clam chowder. Cornbread goes with chili... in fact, there's a type of bread for any of the different kinds of soups you like.
Best soup recipes for these breads
Try with one of these comforting soup recipes
Best breads for stew
Stew is the ultimate comfort food. Depending on the kind, they contain a variety of vegetables, proteins, and flavorful liquids that create a hearty, stick-to-your-ribs meal.
Choose a bread that complements the flavors and ingredients in your stew.
Pumpernickel and rye breads are delicious with stews made with beer. Cornbread is always great with chili and vegetarian bean based stews. And, biscuits are necessary with chicken stews of all kinds.
Pumpernickel
Focaccia
Stew recipes
Try these with -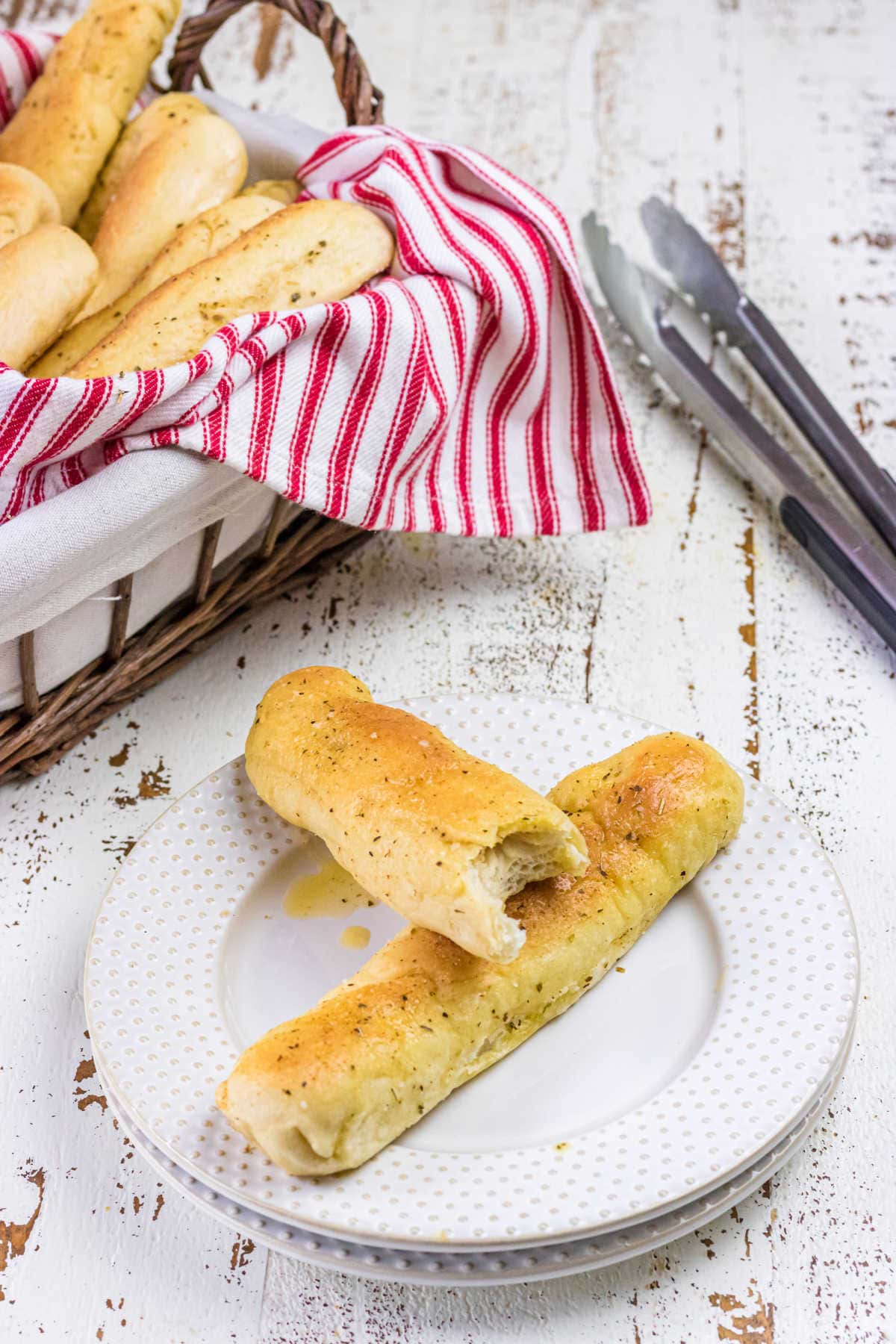 Breads that go with brothy soups
Chicken broth based soup and others like it will quickly soak through bread so it's usually best to avoid serving soup in a bread bowl
When it comes to brothy soups, you want bread that is light and airy. These types of breads will not overwhelm the delicate flavors in the hot soup.
Plus, they're great for soaking up the last drops of delicious broth!
Pita
Challah
Baguette
Naan
Focaccia
Best soups for these bread recipes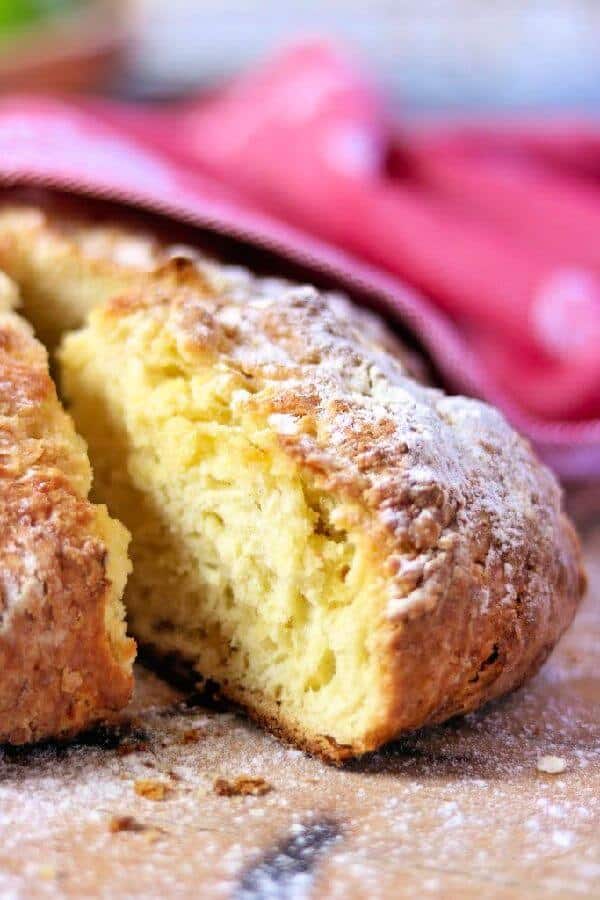 Sandwich breads
Sandwiches make soup into a hearty meal. Who doesn't enjoy dipping a gooey grilled cheese sandwich into a bowl of creamy tomato soup?
They're even better when you put those same sandwich fillings on a loaf of homemade bread.
Other possibilities
Whether you're in the mood for your favorite soup, a hearty stew, or something in between, there are plenty of bread options that will go with any slurpable delicacy you make.
Here are some other delicious types to try.
Italian bread
Croutons
Muffins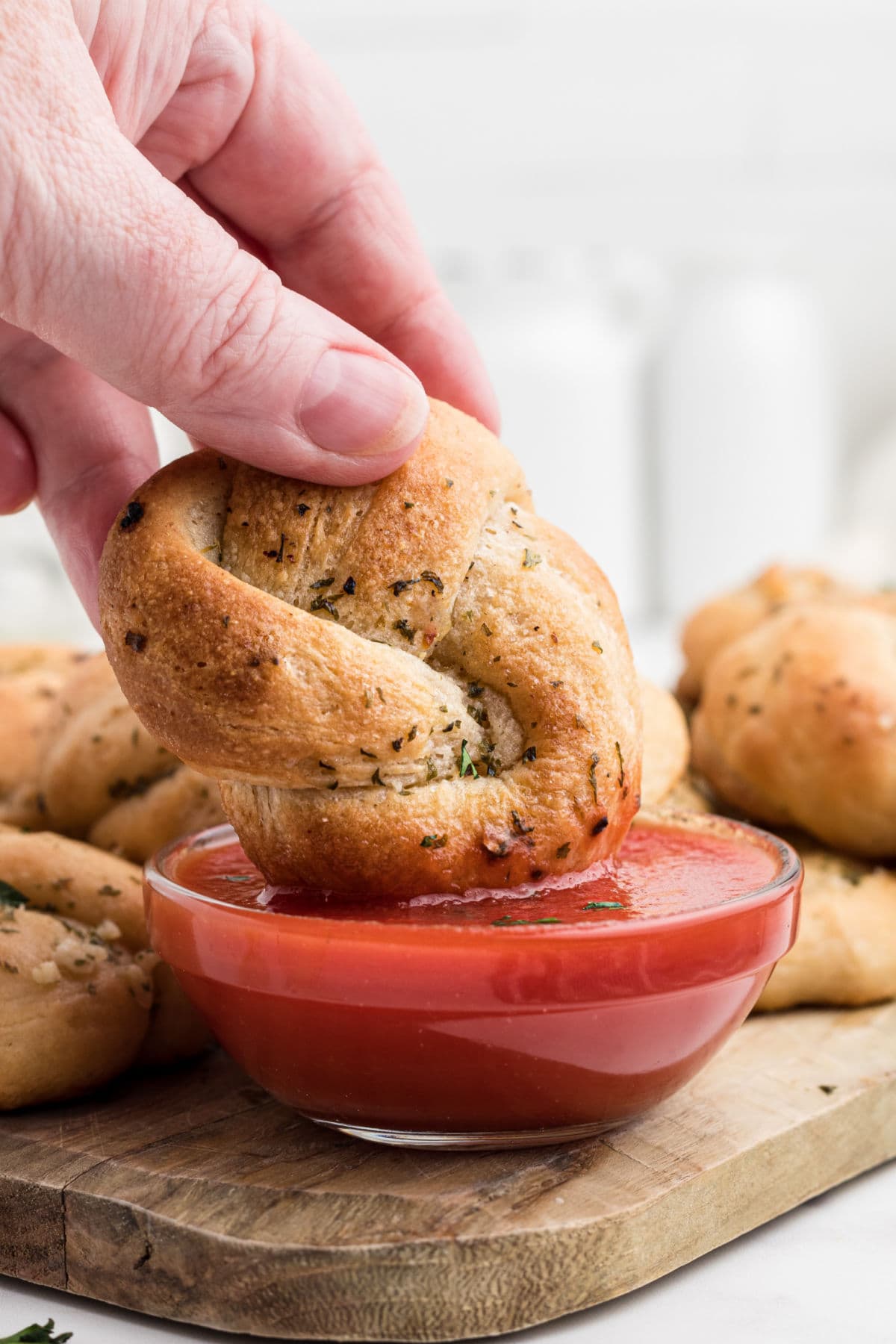 Things to know
Choose a heartier bread for creamy soups.
Using an egg wash on the bread bowl before baking will help keep the chowder inside.
Experiment with different types of bread for a unique flavor combination.
Toast the bread before adding it to the bowl. It gives it extra crunch.
Homemade bread has a shorter shelf life than store-bought. So, be sure to make it the day of or the day before you plan to eat it for the best results.
Stale bread is perfect for homemade croutons.
Most bread freezes really well. It's great to have in the freezer for when you're sick, need a quick dinner, or get a huge craving for bread and soup at a moment's notice!
Enjoy freshly baked homemade bread with homemade soup for the ultimate comfort food experience!
Things to try
Try sprinkling the bread dough with Parmesan cheese. Just lightly brush with a beaten egg plus 1 teaspoon of water mixed up then add the Parmesan and bake.
You can do the same with sesame seeds or fresh herbs.
Add crunchy croutons to any soup for additional texture. Extra points if you melt cheese on top
Warm the soup bowls before serving by rinsing them in hot water. The soup will stay warm longer.
Need some soup inspiration? Check out my favorite fall soup recipes!
What's your favorite combo? Leave a comment and let us know!