Updated for the 2023 school year!
Be ready for lunches and class parties in the new school year with this great list of back-to-school cookie recipes!
It's almost that time — kids are headed back to school.
Are you ready? More importantly — do you have your cookie recipes in order?
I loved putting homemade cookies in the kid's lunches. I hope that it was a little extra touch that told them how very important they are to me and how much I love them.
It's tough, though.
When you are busy trying to juggle home, chores, work, and relationships baking cookies ends up being kind of low on the priority list.
So here they are. Delicious back-to-school cookie ideas from here on Restless Chipotle, established blogs, new blogs, and recipe sites.
Take some time this weekend to make a few batches and get them in the freezer. The first day of school is just around the corner, y'all.
Top 10 Cookies for Back to School
These are our family favorites.
Drop Cookie Recipes
As far as I'm concerned drop cookies are the absolute best to stick in school lunch boxes. They're easy to make in a big batch, they travel well, they're not messy, and they freeze like a charm.
Rolled and Shaped Cookies
Rolled and shaped cookies take a little more effort than drop cookies but they do freeze well baked or unbaked. They're the perfect cookies for decorating.
Plus they are a thoughtful gift for new teachers and school staff.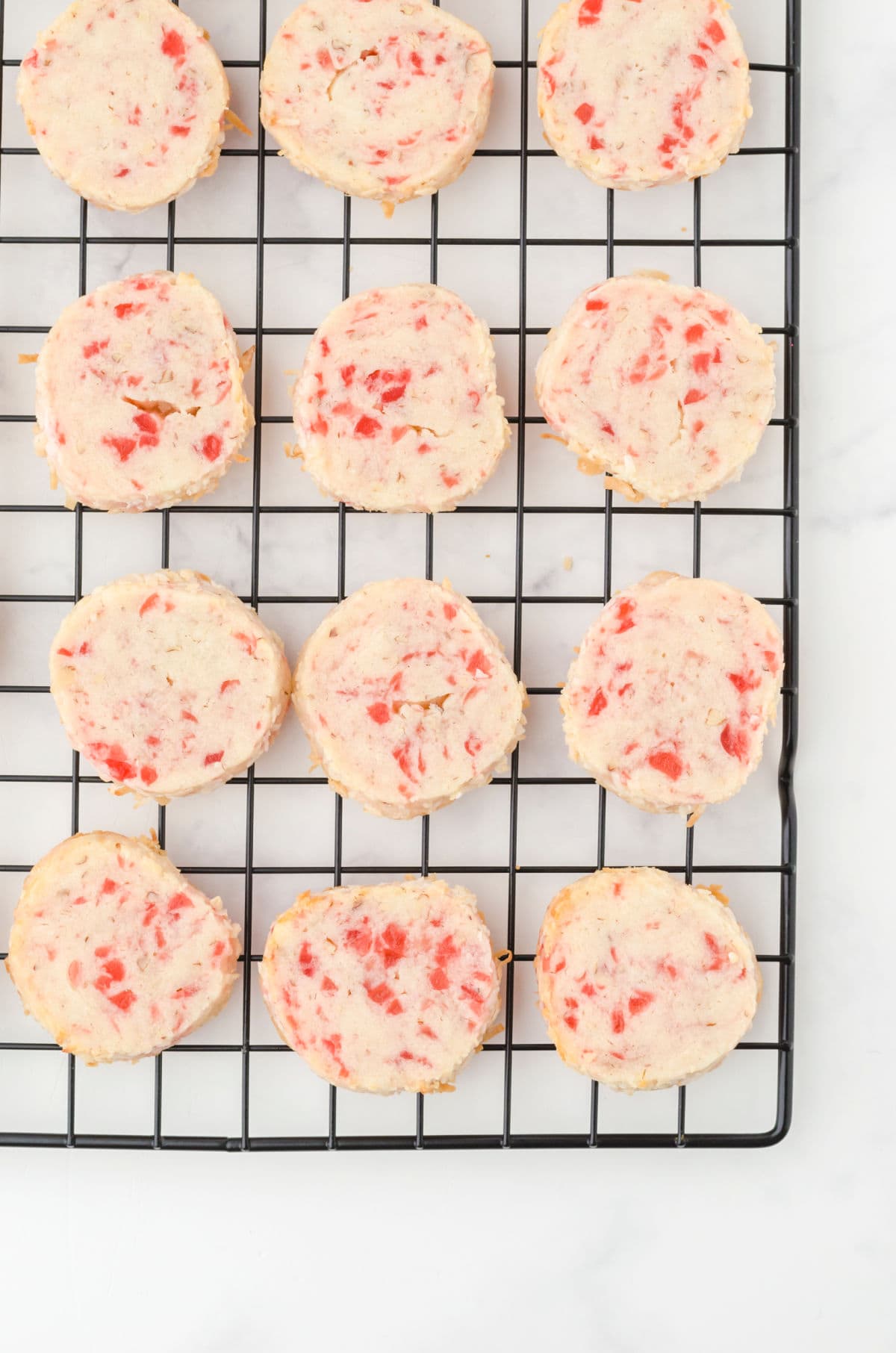 Icebox Cookies (Slice and Bake)
Slice-and-bake cookies are great for back-to-school time because you can make a batch of cookies (or several batches) when you have an hour or so, refrigerate the rolls, then slice and bake a few cookies at a time.
Bar Cookies
Bar cookies are a quick, easy back-to-school treat. I like to wrap them in plastic wrap before sticking them in the kids' lunch boxes.
I think bar cookies stay fresher than when they are in a ziploc bag. They tend to be a bit messier than traditional cookies, though. Be sure to include napkins.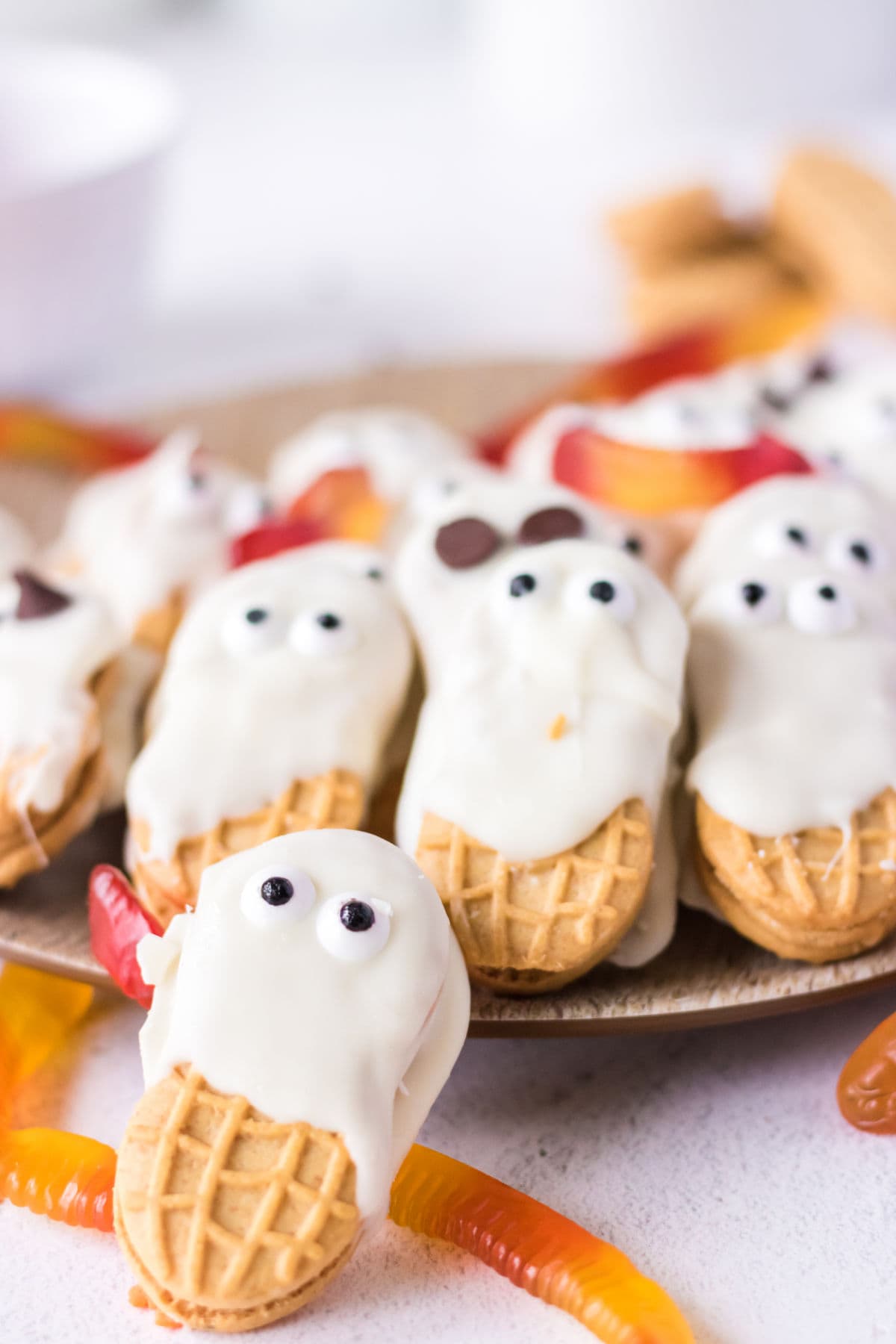 Bake Sale Favorites
The best tip for bake sale cookies is to make 'em big! Check my tips for packaging cookies below.
No Bake Cookies
Here in Texas the kids go back to school in mid-August. Let me tell you, no-one feels like baking cookies in August in Texas.
No bake cookies are the perfect solution!
How to Package Cookies for a Bake Sale
No matter how yummy the cookie is, if it doesn't look pretty it won't sell at the bake sale or fundraiser.
Here are some tips for packaging cookies especially for bake sales.
Label the bags!
It's nice to make a note of whether or not the cookie has ingredients like nuts or peanut butter that are common allergens.
The quickest way to wrap cookies is to put them in ziploc bags. This works well for smaller cookies when you are going to put 4 or so in a bag.
For big cookies or decorated cookies when you are going to sell just one in a container use a food safe cellophane bag (available at Amazon) and tie it at the top with raffia. Be sure to use a cute label.
For bar cookies it's nice to have a small aluminum box with a see-through lid. You can get them on Amazon.
Homemade Cookies Tips
There are ways to make it easier — sort of like having your cookie and eating it, too.
Did you know you can air fry cookies? You can!
Mix up a triple batch when you have some free time, drop them by spoonfuls on a cookie sheet, and flash freeze them.
Drop the frozen cookie dough balls in a resealable freezer bag.
Then, whenever you are ready to bake your cookies, put however many you want on a cookie sheet. Bake as usual.
You might just need an extra minute or two to bake them all the way through.
Most drop cookies are good candidates for flash freezing.
You know, when you have a bunch of cookies like this in the freezer you can bake them before school and put the warm cookies in the lunchbox.
You can throw a few in the oven a few minutes before they get home and the house will smell amazing. It's a great way to fulfill that need to be a Kool-Aid Mom if you know what I mean.
How to flash freeze unbaked cookies
Mix up the cookie dough as directed in your recipe.
Drop by teaspoons on a cookie sheet but you can put them close together.
Put in the freezer and freeze until firm and no longer sticky.
Put the frozen cookies in a freezer bag or storage container and freeze for up to three months.
How to bake cookies from frozen
Preheat oven to the temperature specified in the recipe.
Grease the cookie sheet, lay down silpat, or whatever the recipe directs.
Place the frozen cookies on the cookie sheet and bake as usual. You may need an extra minute or two baking time.
Most of these cookies also ship well for sending to loved ones at college or in the military.