Lemon snaps are an old fashioned cookie that is crispy on the outside and chewy in the middle with a fresh lemony flavor that make your mouth pucker just enough.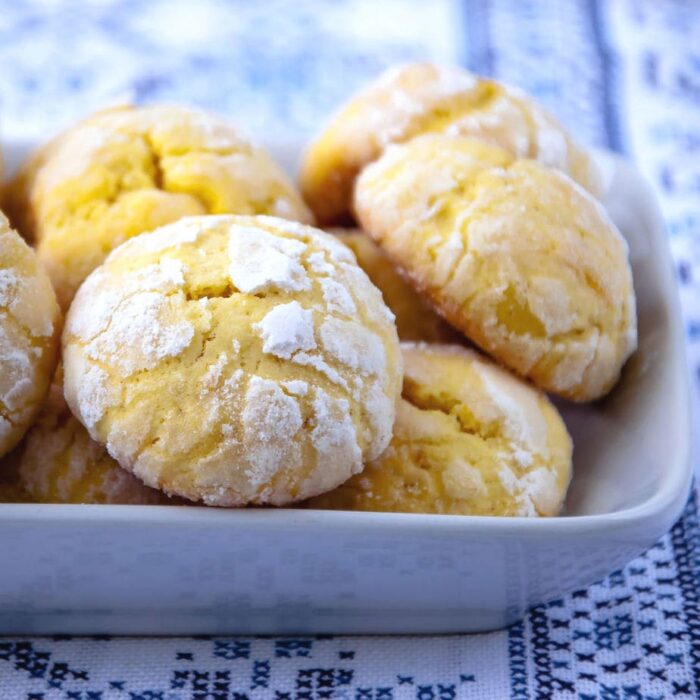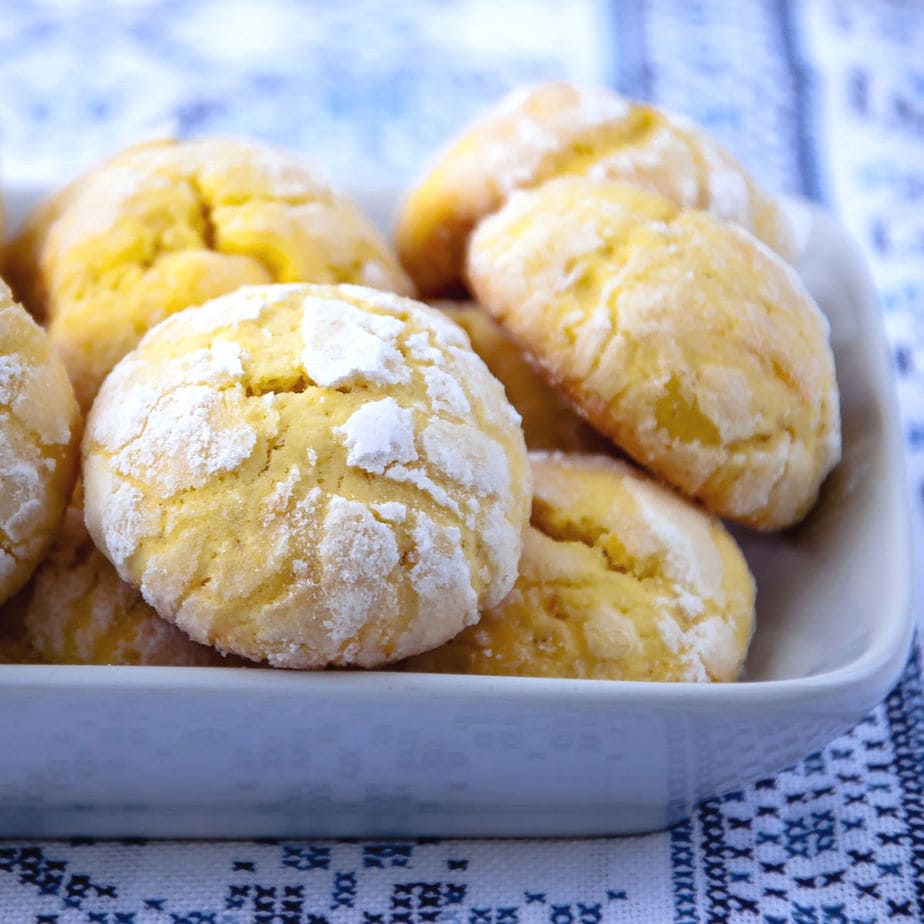 If you've never had lemon snaps before you have really missed out. They are sort of a cross between a sugar cookie and a gingersnap except with a kick of lemon flavor. In other words, you can't explain them you have to experience them!
Although I am a dyed in the wool chocolate freak, lemon is high on my list, too. When I was little there was a bakery near the grocery store where my mom shopped. Back then you didn't have mega-stores, you went to the butcher shop for meat, the grocery store for staples, and the bakery for baked goods. I kind of liked it that way because each store had its own personality and ambiance. Anyway, I was an exceptionally adorable child — not bragging, just saying. My mom kept my hair in long ringlets with a bow holding them off my face a la Shirley Temple. Apparently the look was irresistible to the merchants whose stores we stopped at because I generally was given something at each stop. My favorite?
The bakery.
The bakery smelled like everything delicious but the treat I liked best was the lemon snaps. They were big, warm, and lemony and they reminded me of the ones I sometimes got from an older relative when I visited. My mom never bought them but the lady behind the counter never forgot to hand me one when we walked in the door.
These are as close as I can remember, although I don't think anything ever matches the way you remember something tasting, do you?
Be sure not to overrcook these or the texture will be off. If the don't develop that crackly look in the oven you can gently push the rounded tops down with the bottom of a drinking glass while they are still hot.
Lemon Snaps Cookie Recipe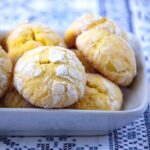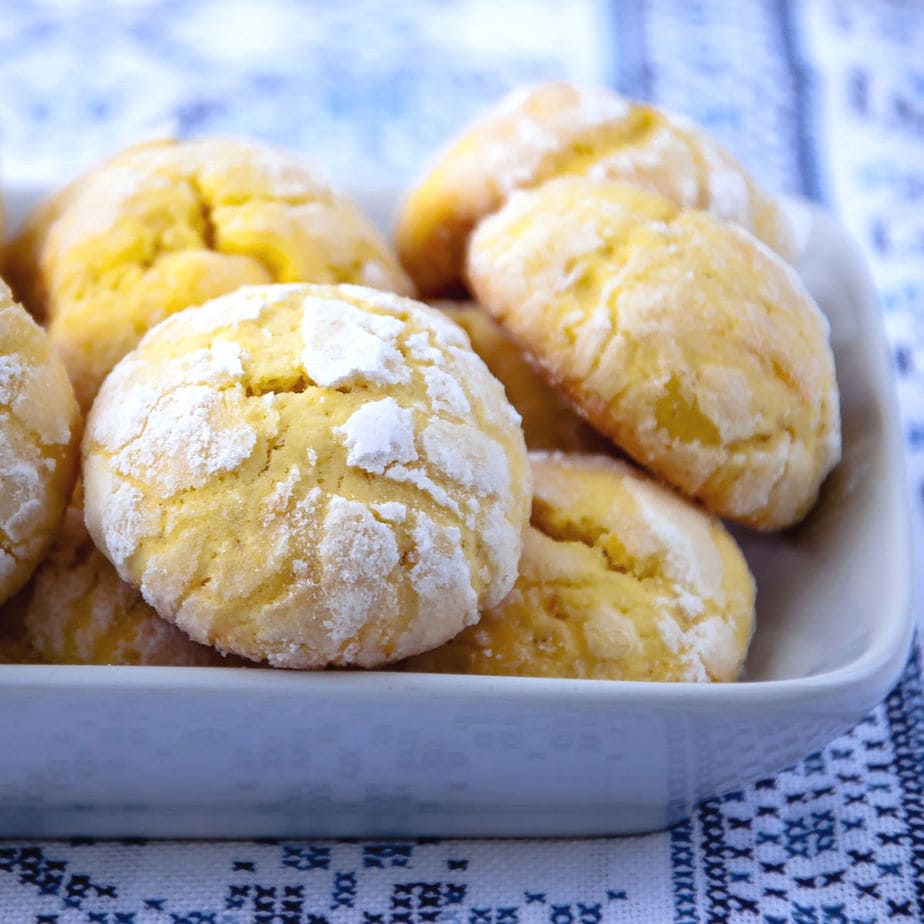 Easy, Old Fashioned Lemon Snaps Cookies
Print
Save
Go to Collections
Crispy and chewy, these old fashioned lemon snap cookies are full of tart lemon flavor. Perfect for after school or snacks! These cookies ship well, travel well, and are super easy to make. You can even freeze them for up to three months. It just doesn't get better than this!
As an Amazon Associate I earn from qualifying purchases.
Ingredients
Instructions
Preheat oven to 375F.

Cream butter and sugar together until fluffy.

Beat in the eggs.

Add the lemon juice, zest, and extract.

Mix the dry ingredients and stir in until well blended.

Roll dough between your hands to form walnut sized balls.

Roll in lemonade mix or sugar and place on cookie sheet that is covered with silpat.

Bake for 10 minutes.

Remove from oven - gently press down tops while cookies are warm if you need to.
Nutrition Facts
Calories:
63
kcal
|
Carbohydrates:
11
g
|
Protein:
1
g
|
Fat:
1
g
|
Saturated Fat:
0
g
|
Cholesterol:
10
mg
|
Sodium:
33
mg
|
Potassium:
34
mg
|
Fiber:
0
g
|
Sugar:
4
g
|
Vitamin A:
50
IU
|
Vitamin C:
0.3
mg
|
Calcium:
12
mg
|
Iron:
0.5
mg
Sign up for the emails and never miss another recipe!!
We'll never share your email or send you spam. Pinkie swear.
If you liked Lemon Snaps Cookies you may also like...