This week we celebrate Labor Day - and say goodbye to summer! If you need a quick, weekday breakfast for back to school give this pumpkin spiced baked oatmeal a try!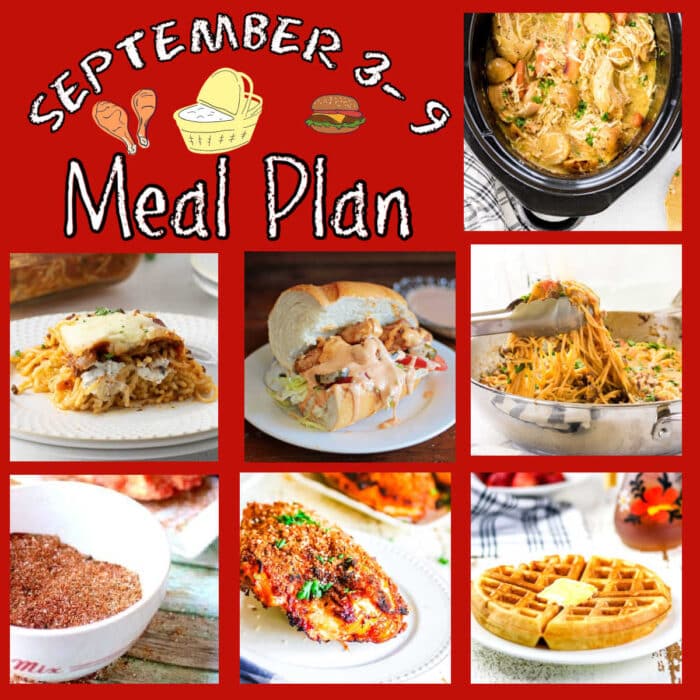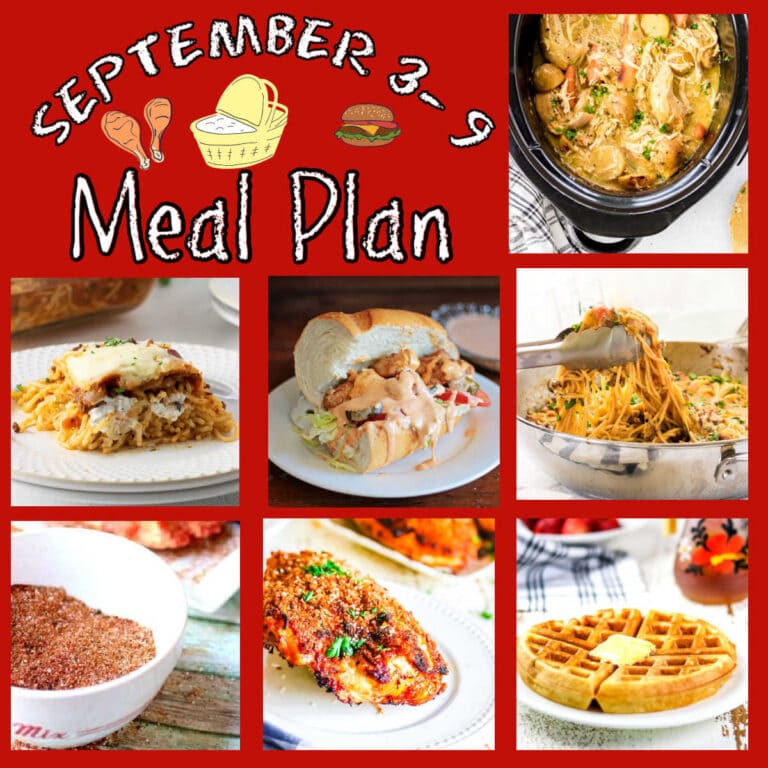 Jump to:
📅 Food Holidays
🫑 What's in Season?
Make the most of these fresh flavors.
Apples
Blackberries
Grapes
Figs
Melon
Nectarines
Pears
Plums
Pumpkin
Potatoes
Tomatoes
Bell pepper
Corn
Eggplant
Green beans & Wax beans
Okra
Pineapples
Winter squash
Zucchini and yellow squash
💭 Things to know
Cook enough ground beef for both the taco spaghetti and the million dollar spaghetti at the same time. It will save a few minutes of prep time.
You can put the dry rub on the meat and put it back in the refrigerator (covered) for up to 24 hours. The meat will soak up all those delicious flavors in the rub while it's waiting for you to get the grill going.
The Frito salad can be assembled all but the Fritos up to two days ahead of time. Stir the corn chips in just before serving.
Leftover Ranch chicken? Chop it all up into the gravy and serve it over the biscuits or inside the popovers.
Use this easy crispy chicken tenders recipe for the po'boys and make enough for the chicken and waffles, too.
Make extra waffles. They freeze well and are such a delicious breakfast!
Make both pies at the same time. The chess pie will be fine refrigerated for a couple of days.
Make a batch of the 30 minute baguettes and use them for both the po' boy sandwiches and to go with the spaghetti.
🍹This week's cocktail
September 3
September 4
September 5
September 6
September 7
September 8
September 9