This classic Tom Collins cocktail is tangy and refreshing. If you've only had it made with the commercial mixers — well trust me, you've never really had this old time favorite.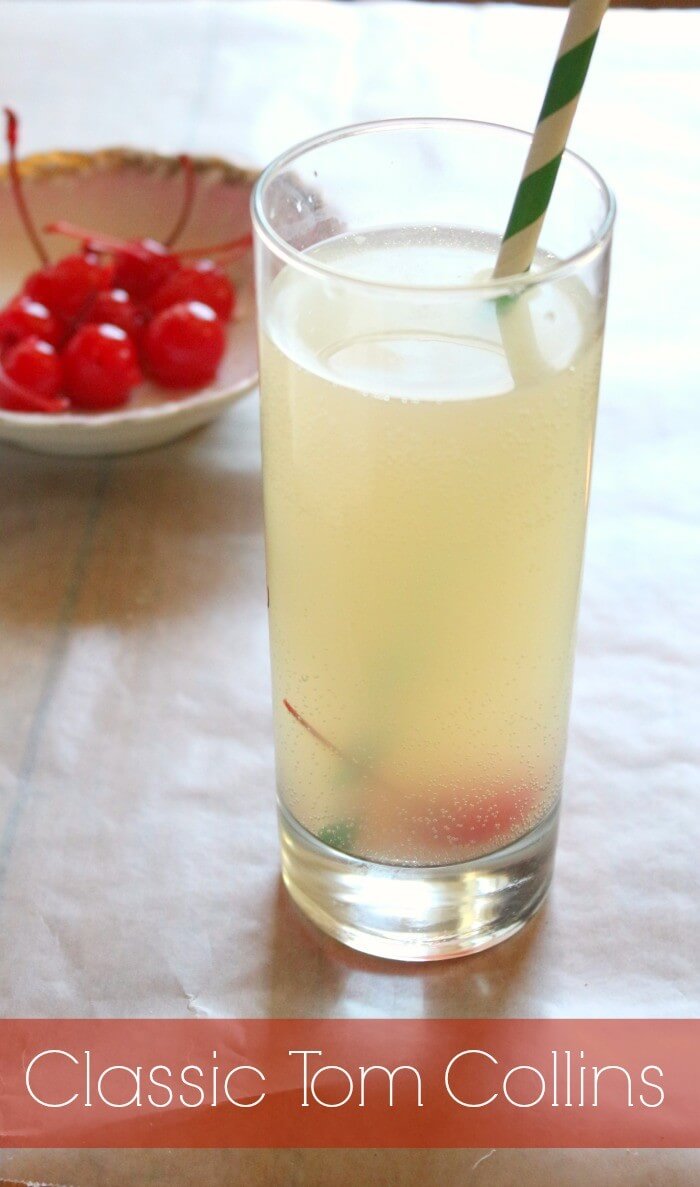 I missed last Saturday because I was sick in bed. I want to make Saturdays the day to post cocktail recipes because I realized that classic cocktails are becoming extinct and that made me sad. I mean, I've seen recipes for cocktails that have recently become popular and, quite frankly, the names are often disgusting even though the drinks might be yummy. I would rather drink a Tom Collins than an Alien Urine Sample, for example. Think of it as an adult version of fizzy lemonade. I remember these old classics from when I was a kid and once I started making them I understood why they were classic!
Yum!
A Tom Collins is a relatively simply cocktail made with lemon, gin, simple syrup, and club soda with a cherry in it. It's fizzy. It's tangy. It's delicious. I think it's one of those cocktails that everyone should know how to make. You know, put some Sinatra on, put out the fondue, and sip a classic cocktail – how cool is that?

The Restless Chipotle Channel
Pretty cool!
I like this made with Sprite or Gingerale, too.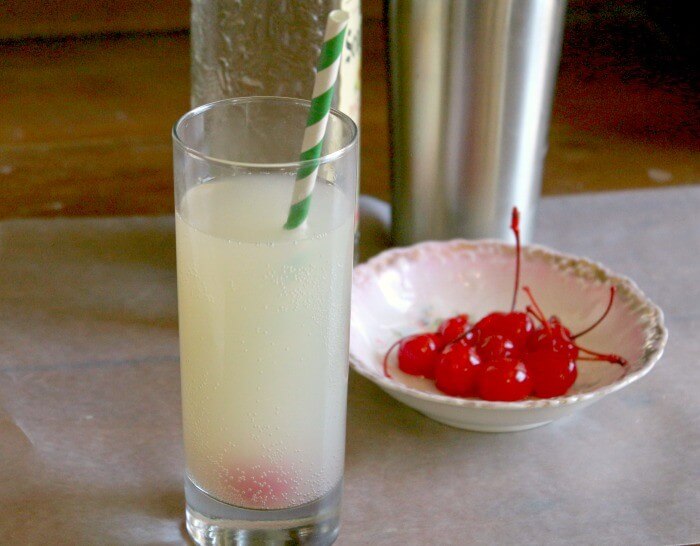 Tom Collins are served in high ball glasses which are generally tall and narrow. This helps to keep the bubbles in the drink. It's great if you have bar glasses but if you don't have several different kinds just use whatever glass you have. Use homemade simple syrup – it's easy to make. Just boil 1 cup of sugar with 1 cup of water for about a minute, or until the sugar is completely dissolved. It makes the clearest sweet tea and the best cocktails ever. Keep it in your fridge for up to a month.

Tom Collins Cocktail Recipe
If you love this recipe please give it 5 stars!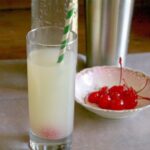 Print Recipe
Classic Tom Collins Cocktail
Classic Tom Collins cocktail made with homemade simple syrup, lemon, gin, and club soda. It's a refreshing drink
If you like Classic Tom Collins Cocktail you might also like…
Watermelon Mojitos Vintage Mixer
Apple Pie On the Rocks Vegan Yack Attack