Wondering what to serve with Swiss steak?
You're in luck! With the great side recipes in this post, you'll turn a classic, comforting meal into a family favorite everyone will beg you to make!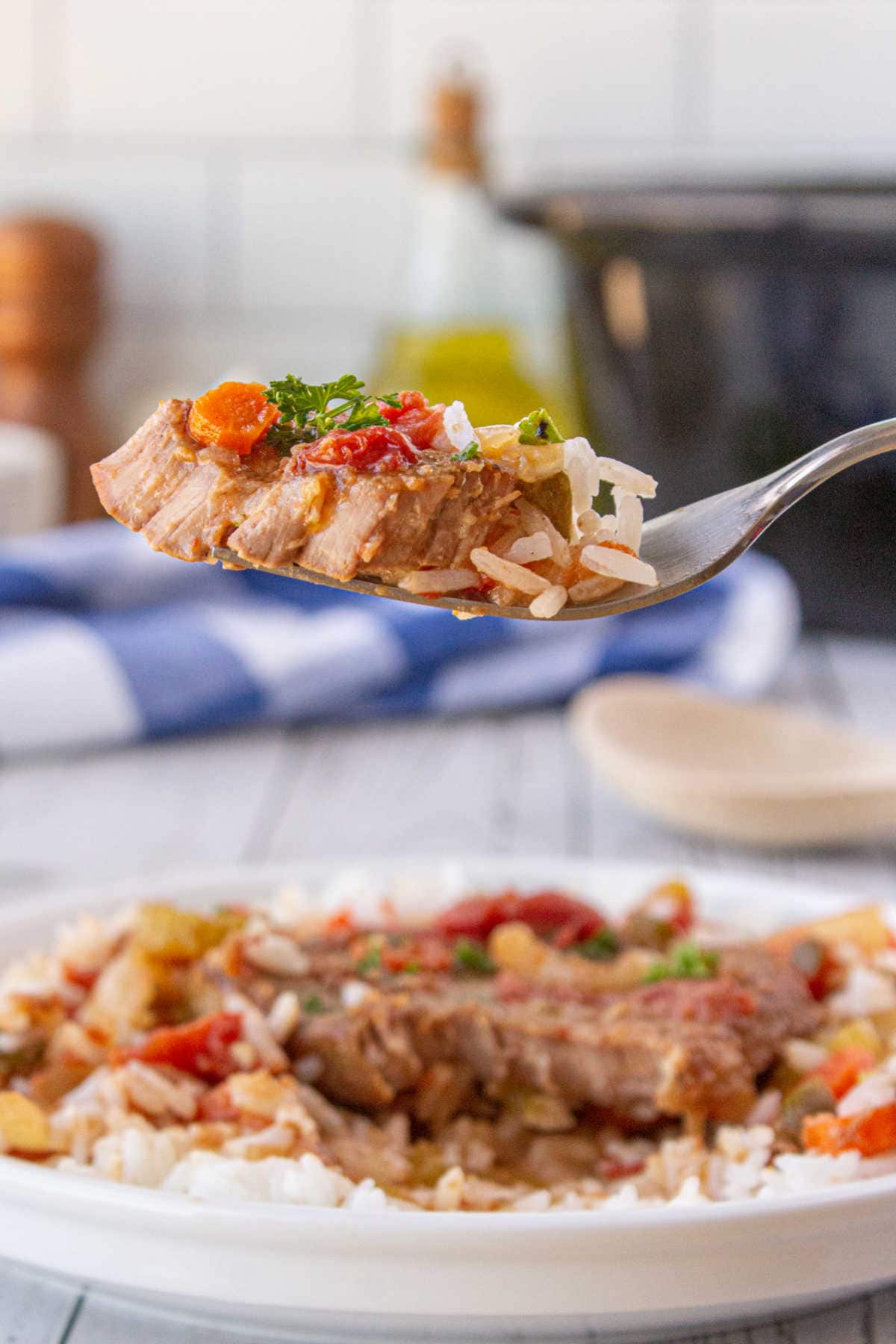 Jump to:
❤️ Why we love it
Hearty, old-fashioned recipe fills up the whole family
Make it in the slow cooker to save time and effort
Great way to use an inexpensive cut of beef and other cheap, simple ingredients
My favorite easy Swiss steak recipe combines tender round steak and a flavorful tomato sauce into a meal that lasts for days—really, leftovers are even better!
Plus, the best part? There are so many great sides that go with it, the only difficult decision is choosing which to try first!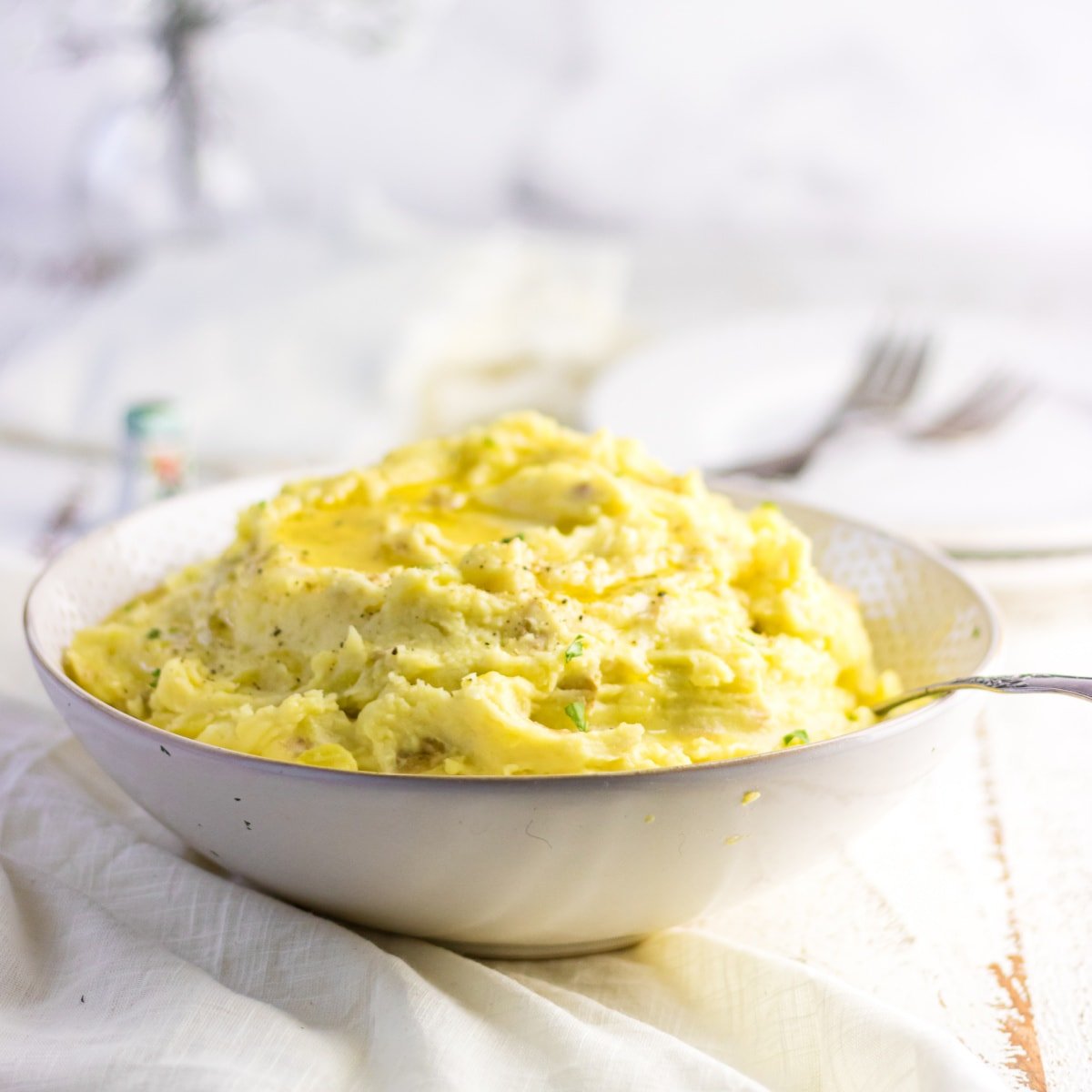 🥦 Vegetables and Sides
A great way to make veggies taste fun and exciting is to cook them a little bit differently than you normally do. Serve these vegetables and sides with Swiss steak, and you'll surely find a new favorite recipe!
Scalloped potatoes
Cucumber salad
Sauteed bell peppers
Couscous
Microwave-steamed baby potatoes
Brussels sprouts
Green salad
Buttered noodles
Rice Pilaf
Steamed broccolini
Fresh Greek salad
Instant rice
Roasted beet salad
Baked asparagus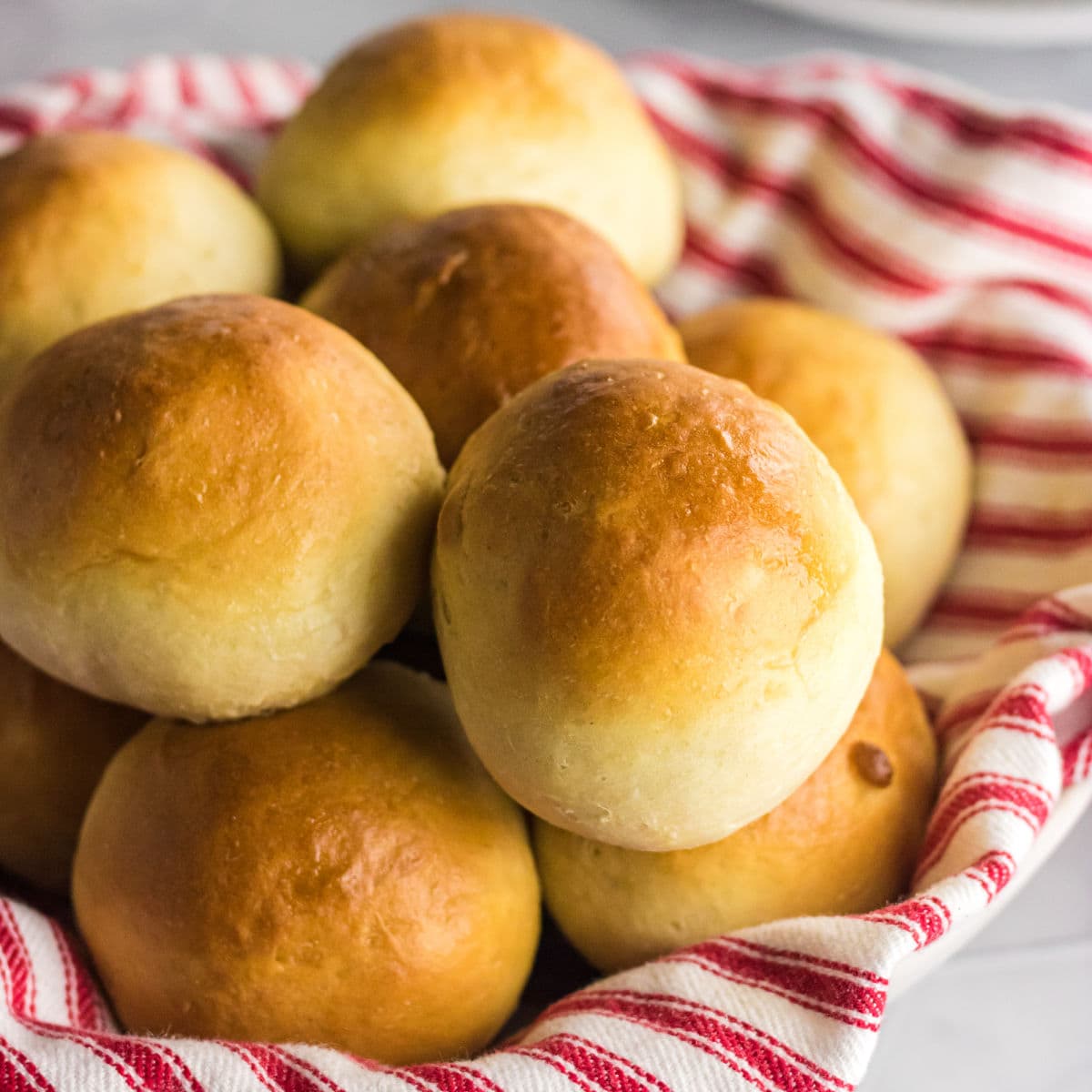 Breads
Bread is great for dipping in rich tomato gravy, and it's also fabulous when you want to fill up hungry tummies without much effort. Serve these bready sides with Swiss steak for an unbeatable, delicious meal.
Flatbread
Biscuits (spoon the meat right over a couple of buttered biscuits on a plate)
Thick slices of toast (see above)
Frozen breadsticks
Corn muffins
Refrigerated grocery store biscuits
30-Minute rolls with butter and garlic powder on top
Pull-apart bread
Freezer rolls
Focaccia bread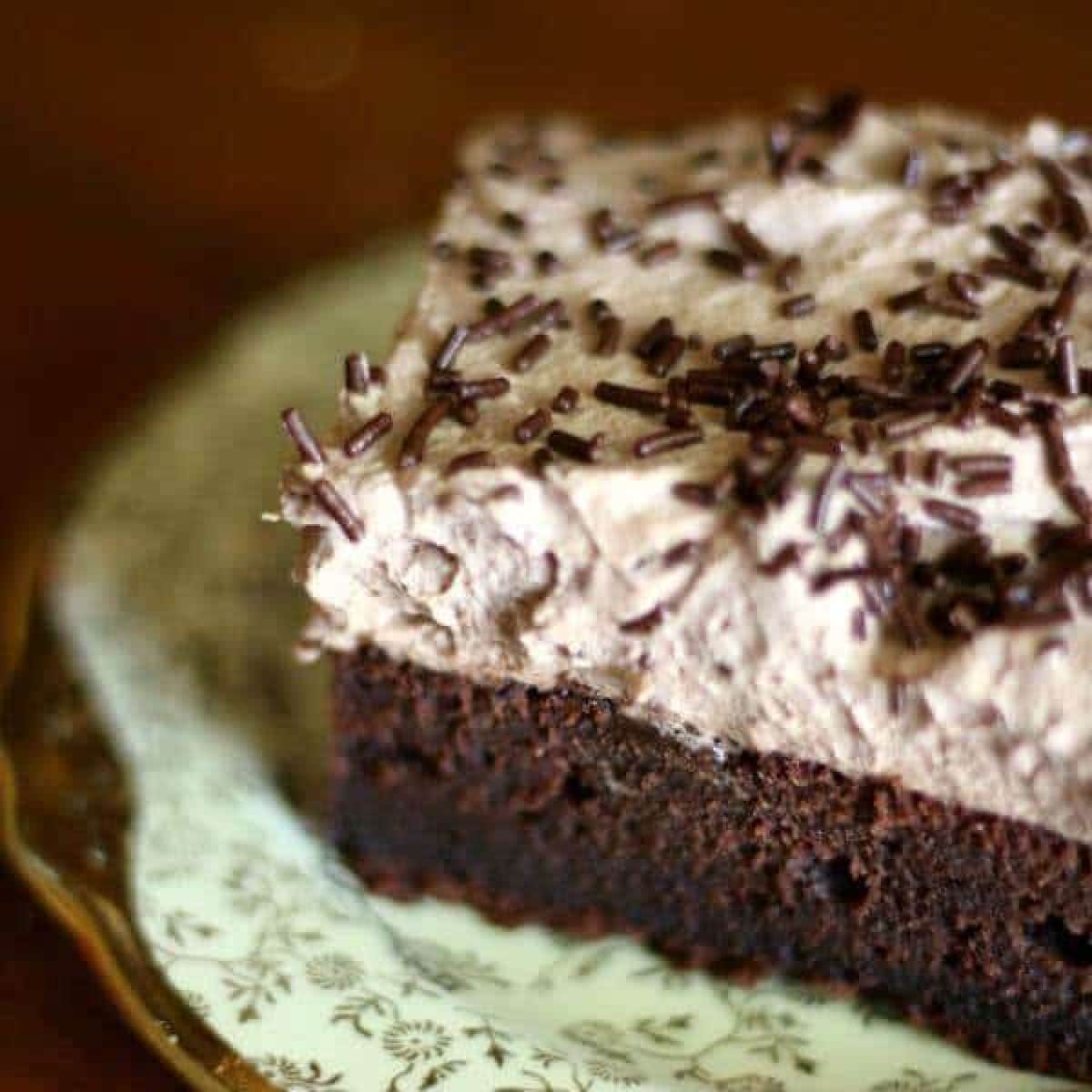 Desserts
A hearty dinner just isn't the same without something sweet to finish it off. When deciding what to serve with Swiss steak, don't forget about dessert!
Ice cream sandwiches
Classic chocolate chip cookies
Cookie dough dip
Whoopie pies
Whipped cream dip and fruit
Baked doughnuts
Popsicles
Pudding cups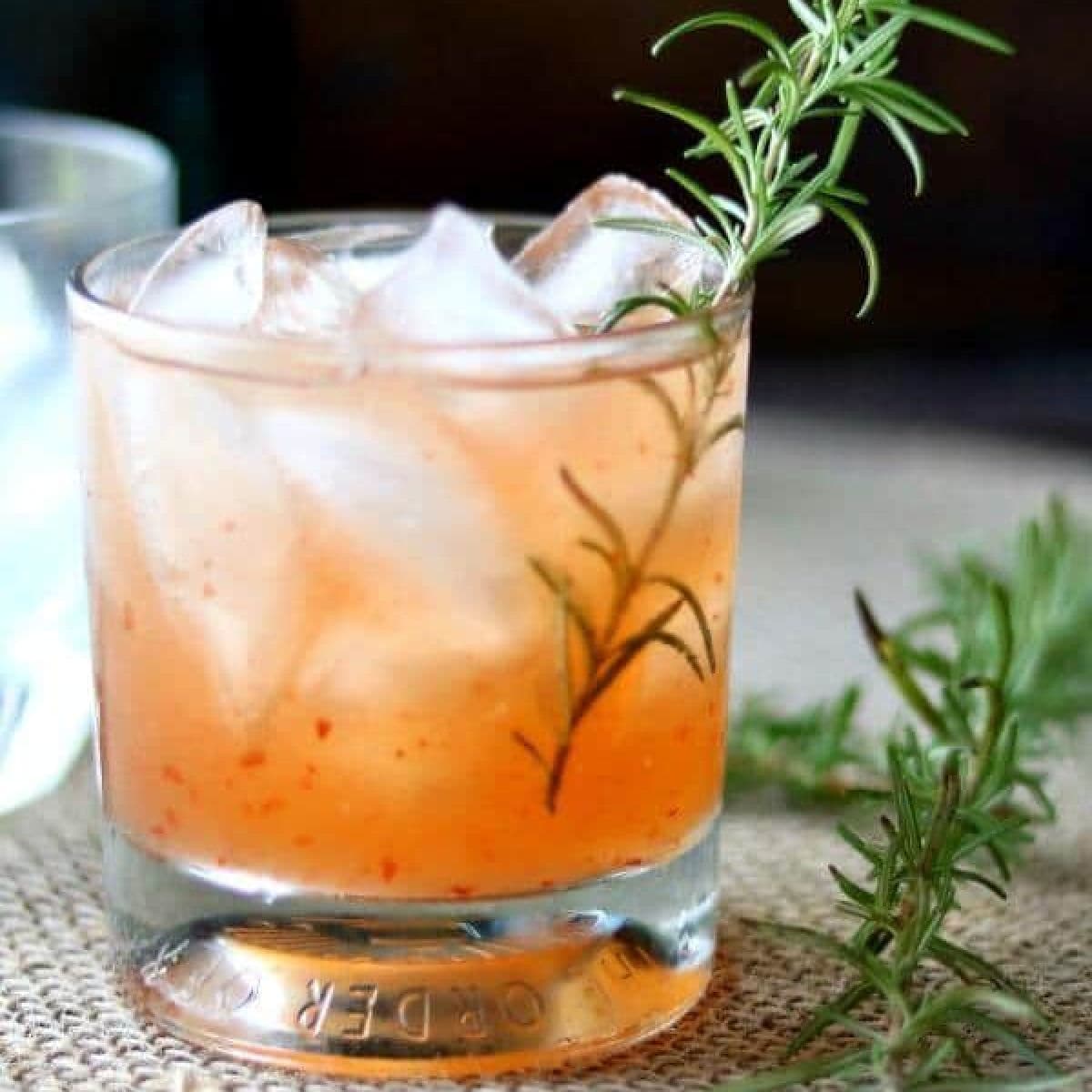 🍷 Wine and cocktails
Add wine and it's always a good time. These drinks are great served with Swiss steak, awesome while you're cooking, and tasty after you've finished eating, too!
Spicy peach Margarita (shown above!)
Cabernet Sauvignon
Manhattan cocktail
Pinot Noir
Jameson Irish Redhead cocktail
Merlot
Port wine
Muddled Fig Old-Fashioned cocktail
Red wine blend
Dry Martini with olives
IPA beer
🍇 Garnish
Garnish isn't just about making the dinner table look pretty, but it also adds flavor and texture to your meal! Here are some garnish ideas we love to serve with Swiss steak.
Fresh parsley
Red pepper flakes
Hot sauce
💭 Things to know
These tips will help you to have the best Swiss steak ever!
It's important to start with a good recipe. This Crock Pot Swiss Steak is my favorite because it's easy, quick to prep, and has tangy jalapenos.
Feel free to use any inexpensive cut of meat you prefer. Chuck steak, cube steak—get creative and make a version with ground beef!
Don't use tender steak cuts. It might sound weird, but the acid in the tomatoes and the slow-cooking process will turn them to mush.
Pounding steak with a mallet helps tenderize tougher cuts of meat.
If you don't have a meat-tenderizing mallet, use a rolling pin to whack it!
Consider serving side dishes that go well with tomatoes and beef—both flavor-wise and something to scoop up the rich sauce!
If your leftover meat runs out, add some beef broth to the remaining sauce—it makes a great vegetable soup base!
Freeze leftovers in an airtight container for up to three months. Easy, delicious freezer food whenever you're craving it!
These side dishes will also go with
There are so many great foods these yummy sides will go with!
What's your favorite side to serve with swiss steak? Leave a comment and let me know!