This week you can look forward to fall comfort food from casseroles to slow cooker meals! Tacos, creamy King Ranch casserole, and an easy pot pie that is out of this world!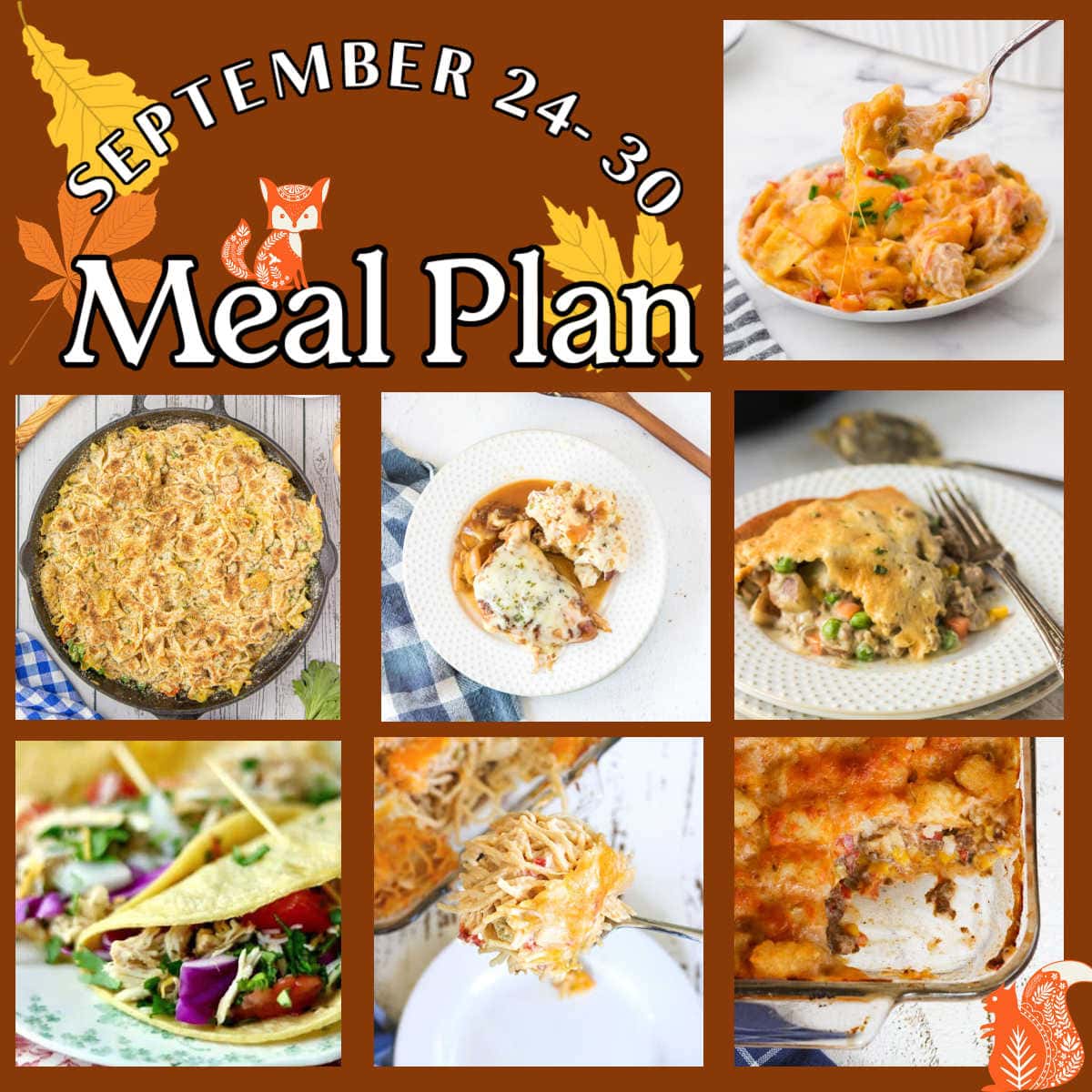 Jump to:
📅 Food Holidays
We celebrate a couple of fun food holidays this week. They're silly little holidays but it gives us an opportunity to make some memories and have some fun!
💭 Things to know
Put a couple of pounds of chicken breast in the slow cooker on Friday. You'll have enough chicken for the tacos plus the King Ranch chicken, and chicken spaghetti.
Add some bbq sauce to any leftover chicken and use it to make bbq sandwiches for lunch.
Brown a couple of pounds of ground beef to carry over for both the cowboy casserole and the beef pot pie.
I know I'm weird but I love the leftover cucumber salad made into sandwiches. Just layer the cucumbers between slices of white bread and spoon on the dressing.
Cinnamon gelato goes really really well with that apple cake!
🍹This week's cocktail
September 24
September 25
September 26
September 27
September 28
September 29
September 30
📚 Related recipes