Wondering what to serve with salisbury steak? I've got you with over 60 ideas for side dishes, breads, desserts, and more!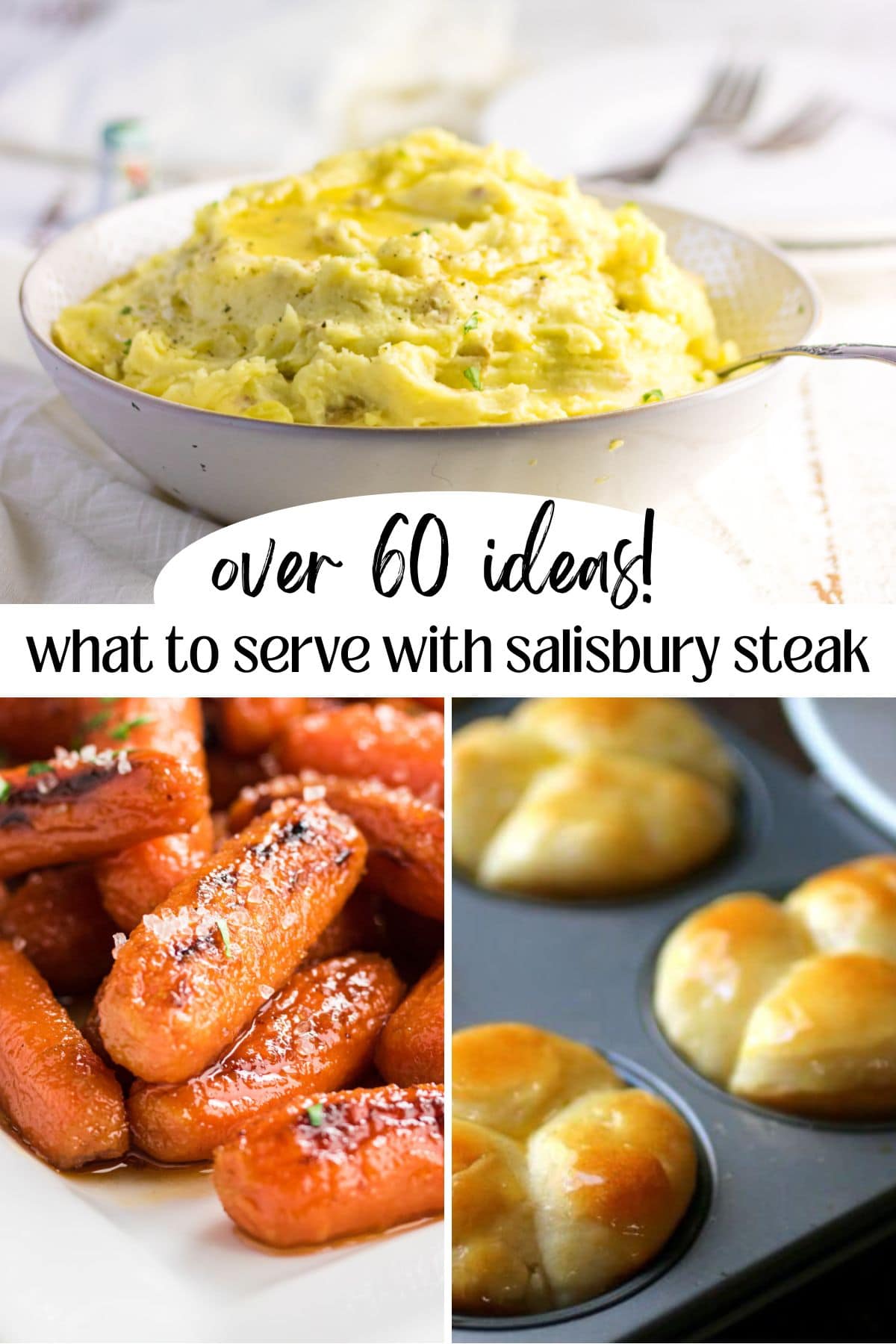 Jump to:
❤️ Why we love it
Salisbury steak, sometimes called "poor man's steak" is an easy, family friendly comfort food that's been around for a long time.
My slow cooker Salisbury Steak recipe is made with lean ground beef, has a creamy sauce, and it's so easy!
The best side dishes for this are made with simple ingredients that allow the flavors of the rich mushroom gravy to shine and offer a contrasting texture to the tender meat patties.
Any of these sides would go great with these hamburger steaks as well!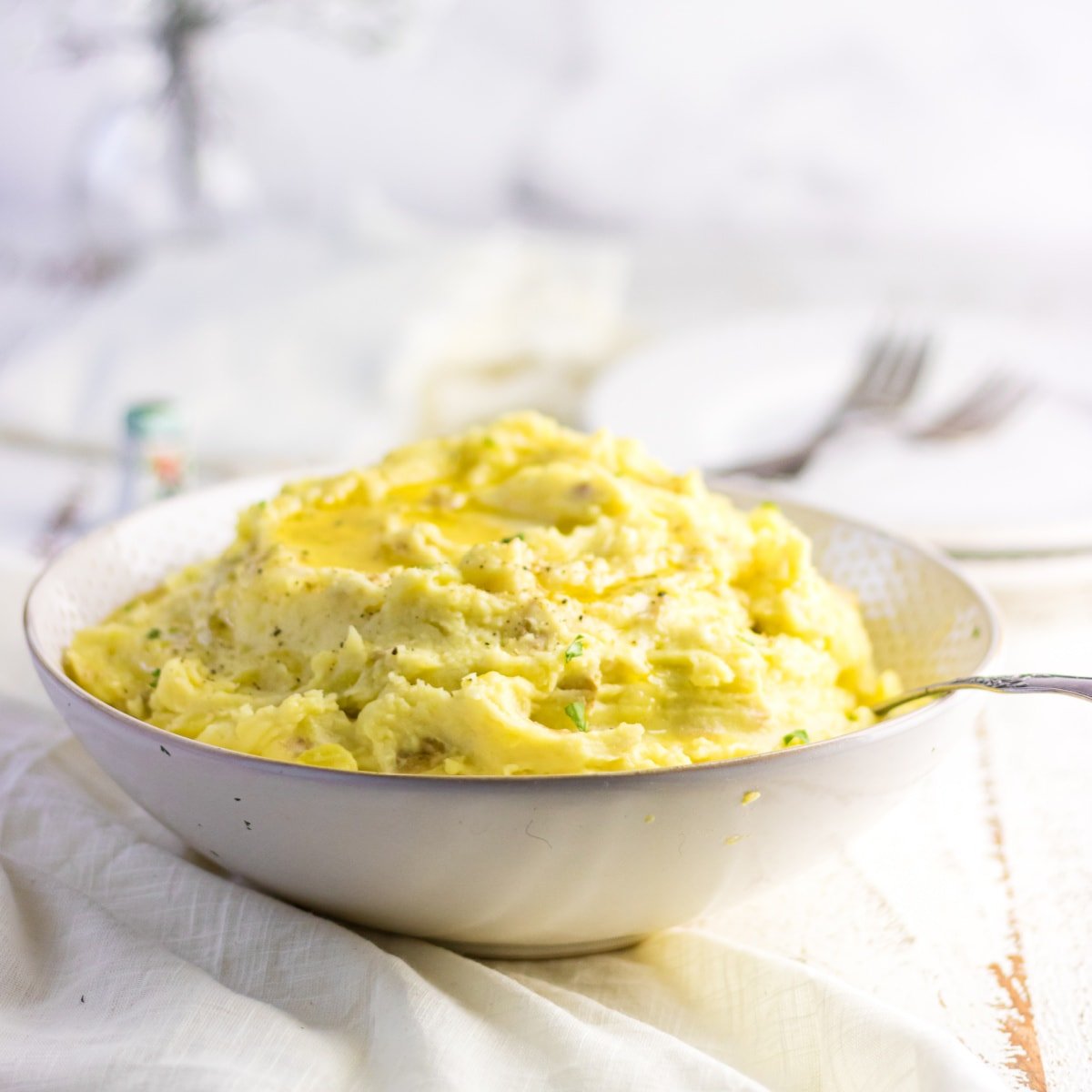 🥔 Potatoes
Comfort food begs for a comforting, carb-filled side dish! Potato recipes are hearty and filling - they're a great side dish for salisbury steak dinners!
baked potatoes
buttered creamer potatoes
boiled potatoes
🍚 Rice and noodles
Rice and noodles are some of the best side dishes for salisbury steak because they don't fight with the gravy for flavor control!
egg noodles
any buttered pasta shape with a quick shake of parmesan cheese
buttered rice
rice cooked in beef broth or french onion soup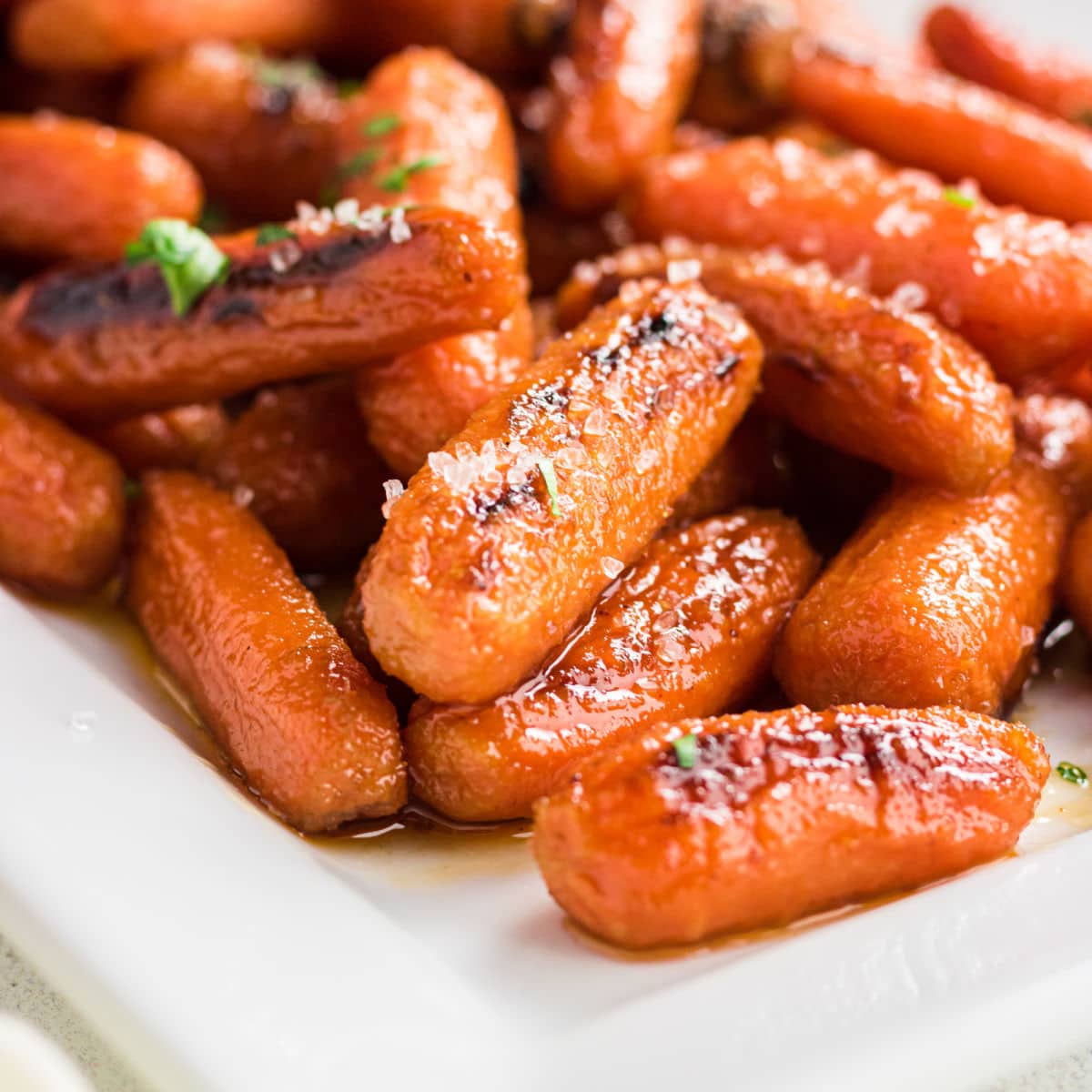 🥦 Vegetables & fruit
SO many great side dish vegetables to choose from!
sauteed mushrooms
steamed broccoli
steamed cauliflower
sauteed spinach and bacon
sauteed zucchini
buttered peas
asparagus with a little lemon juice squeezed over the top
fried onions
onion rings
🥗 Salads
Salads can be simple or complex. They add texture and crunch as well as nutrition.
classic tossed salad
carrot raisin salad
broiled grapefruit halves
classic wedge salad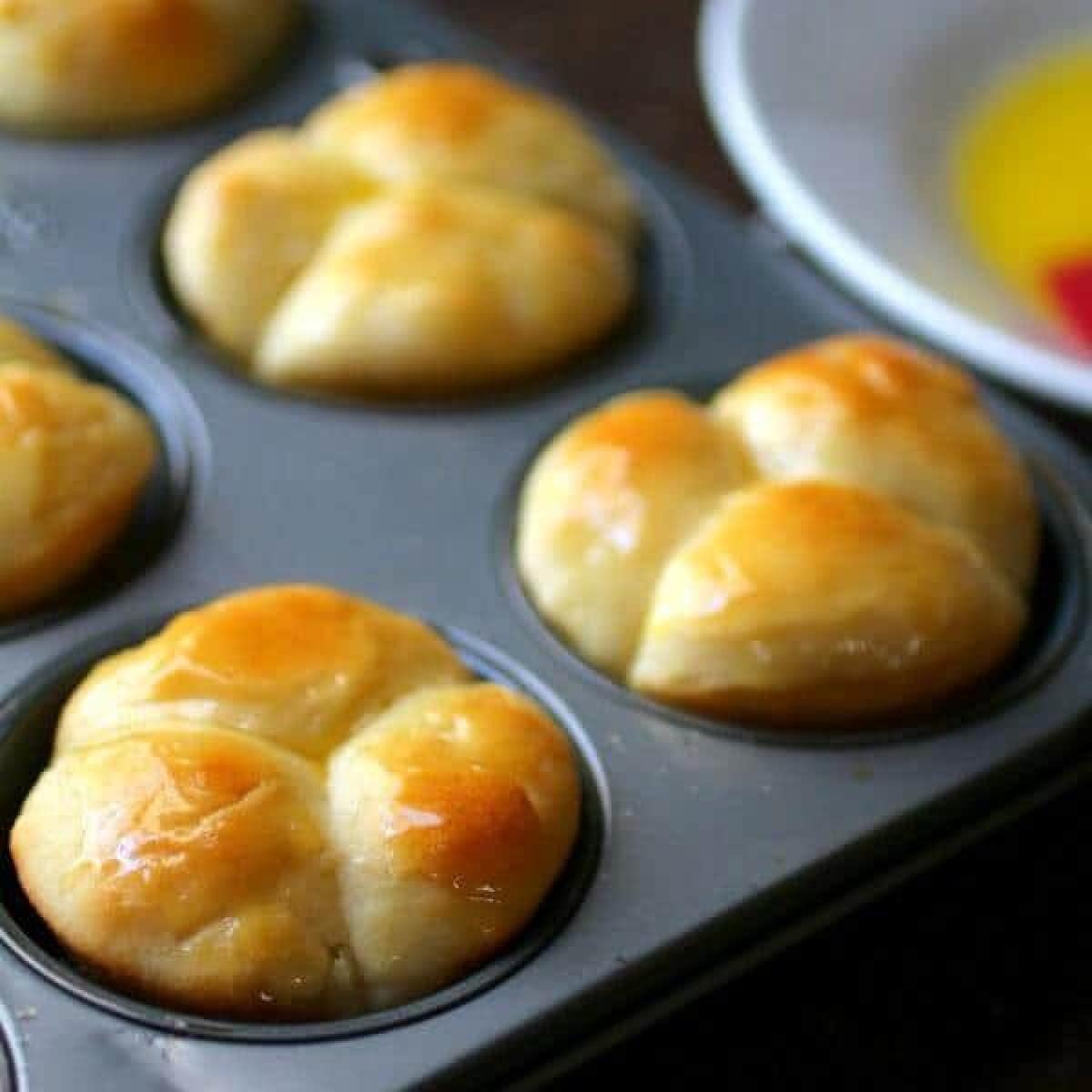 🥖 Breads
Breads round out the meal (and, all too often, the diner) as well as giving us a way to sop up all that good gravy!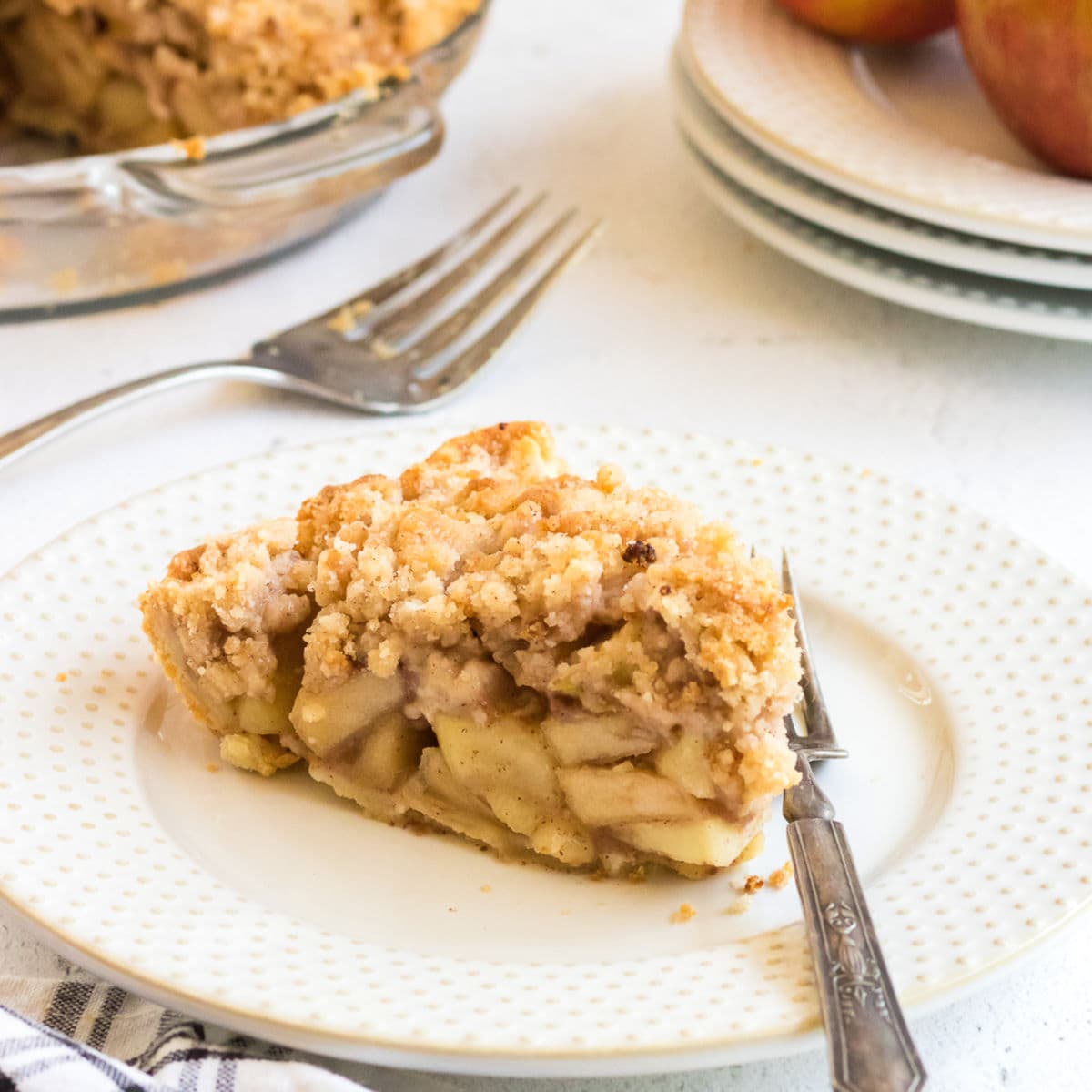 🥧 Desserts
I prefer fruit desserts like apple pie with salisbury steak because it is a nice change from the creamy sauce.
When you think of a dessert to go with salisbury steak, hamburger steak, or poor man's steak type dishes you can't go wrong with classic diner type desserts!
A scoop of homemade vanilla ice cream is always welcome if you are so inclined!
🍇 Garnish
A garnish makes anything prettier! Add one of these easy garnishes to finish off the look of your salisbury steak.
chopped parsley
sliced green onions
sauteed mushrooms and onions sprinkled on top
sauteed bell peppers - mix the colors to make them extra pretty
🍷 Wine and cocktails
I like pinot noir with my recipe for salisbury steak because it really brings out the flavor of the mushrooms and creamy sauce. A cabernet sauvignon pairs well, too.
With hamburger steaks you'll want to try a zinfandel or a syrah.
I don't care for beer with creamy sauces but I can tell you that starting the meal with a classic old fashioned cocktail is a nice touch.
🥘 Other dinner recipes these sides go great with
These side dishes are a perfect accompaniment to these other main dishes, too!
ground beef stroganoff
classic beef stroganoff
💭 Things to know
Classic salisbury steak is total comfort food and it's not meant to be fancy but here are some tips to get the very best results from the meal.
If you're serving with mashed potatoes arrange the salisbury steak patties over the potatoes so the rich gravy covers both.
Try not to serve two starchy sides. For example, don't serve mashed potatoes and corn.
Think about different textures and choose a variety - a crispy salad, the tender beef, creamy gravy...
Leftover salisbury steak? It's SO good for making a hot, open faced sandwich! Just put it on bread or toast, and cover with the gravy. If you don't have enough meat for everyone to get a piece chop it up to make it go further.
When your dinner menu calls for classic comfort food salisbury steak is always a family favorite - and these easy side dishes are the perfect way to round out the meal.