This week I'm thinking about those busy back to school weeks coming up. Crockpot meals, make ahead casseroles, and 15 minute dinners are where it's at!
Check out these Southern Sunday dinner ideas, too!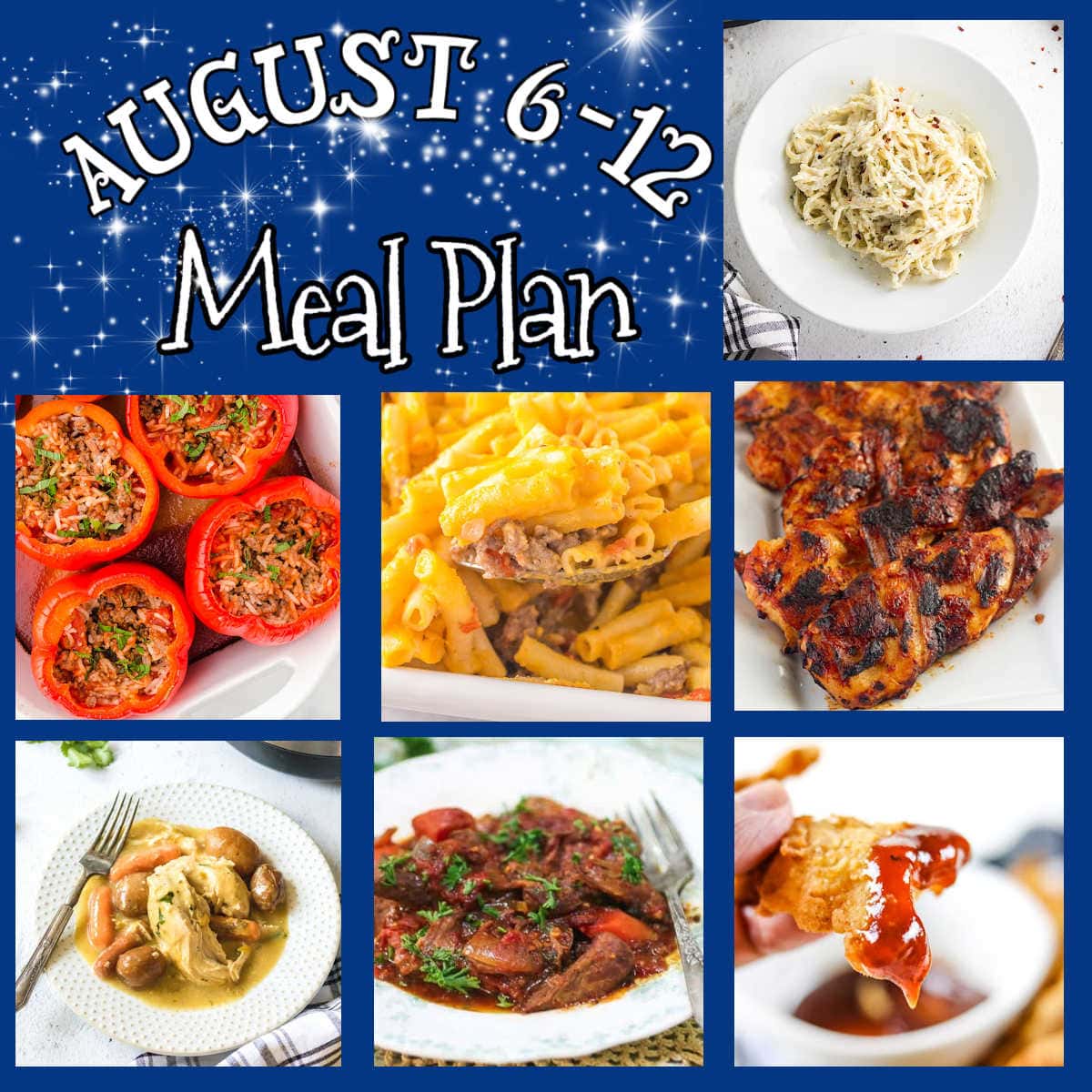 Jump to:
📅 Food Holidays
We celebrate a couple of fun food holidays this week. They're silly little holidays but it gives us an opportunity to make some memories and have some fun!
💭 Things to know
You can save time by assembling the stuffed peppers and ziti casserole ahead of time. Just slip into the oven to bake before serving.
Keep a batch of the campfire sauce in the fridge all the time. It's great on burgers, sandwiches, hot dogs, salads, baked potatoes, fries...
Using angel hair pasta or thin spaghetti will save time when making the cream cheese pasta.
🍹This week's cocktail
August 6
August 7
August 8
August 9
August 10
August 11
August 12
📚 Related recipes