Here's your free weekly meal plan for June 4 - 10th! This week we're embracing our inner grill-master, feeding our inner chocoholic, and basically making this whole kitchen thing look easy.
Don't forget to check out the time saving tips to get the most out of these meal plans!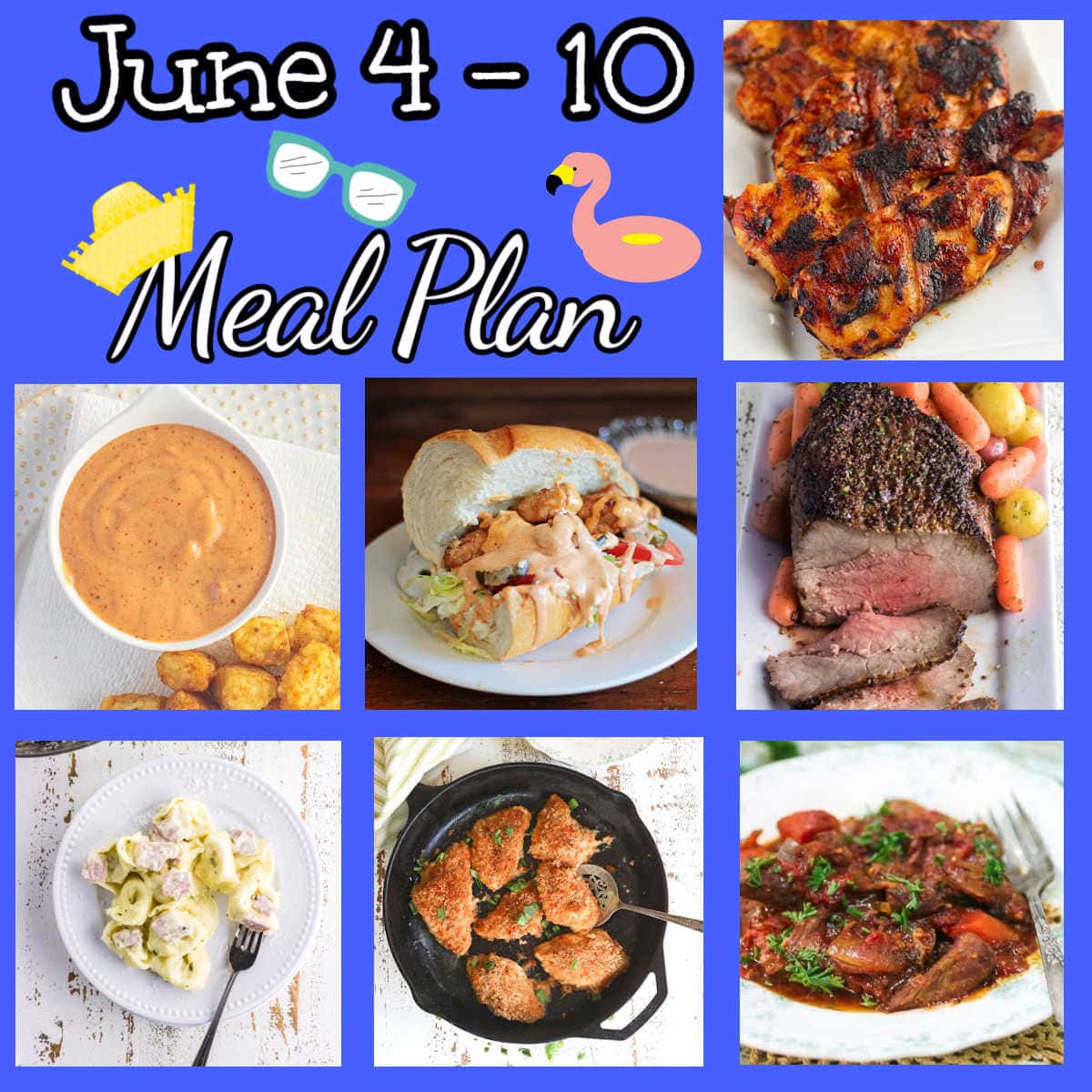 📅 Food Holidays
It's hard to believe we are halfway through 2022 already!
This week we celebrate:
Here are some tips to help you get the most out of this week's meal plan.
The round roast leftovers make delicious sandwiches all week long.
On Friday make extra cornbread for the cornbread salad later in the week. The cornbread salad works fine with slightly stale cornbread!
Make the tortellini salad and cornbread salad on the weekend if you have the refrigerator space.. They'll be fine in the fridge until you're ready to serve.
Leftover deviled chicken? Slice it up and serve it on buttermilk biscuits for breakfast!
🍹This week's cocktail
June 4
June 5
June 6
June 7
June 8
June 9
June 10
📚 Related recipes