Wondering what to serve with chicken cordon bleu casserole? This collection of 57 recipes includes the best sides dishes, drinks, and desserts to complement your delicious main dish.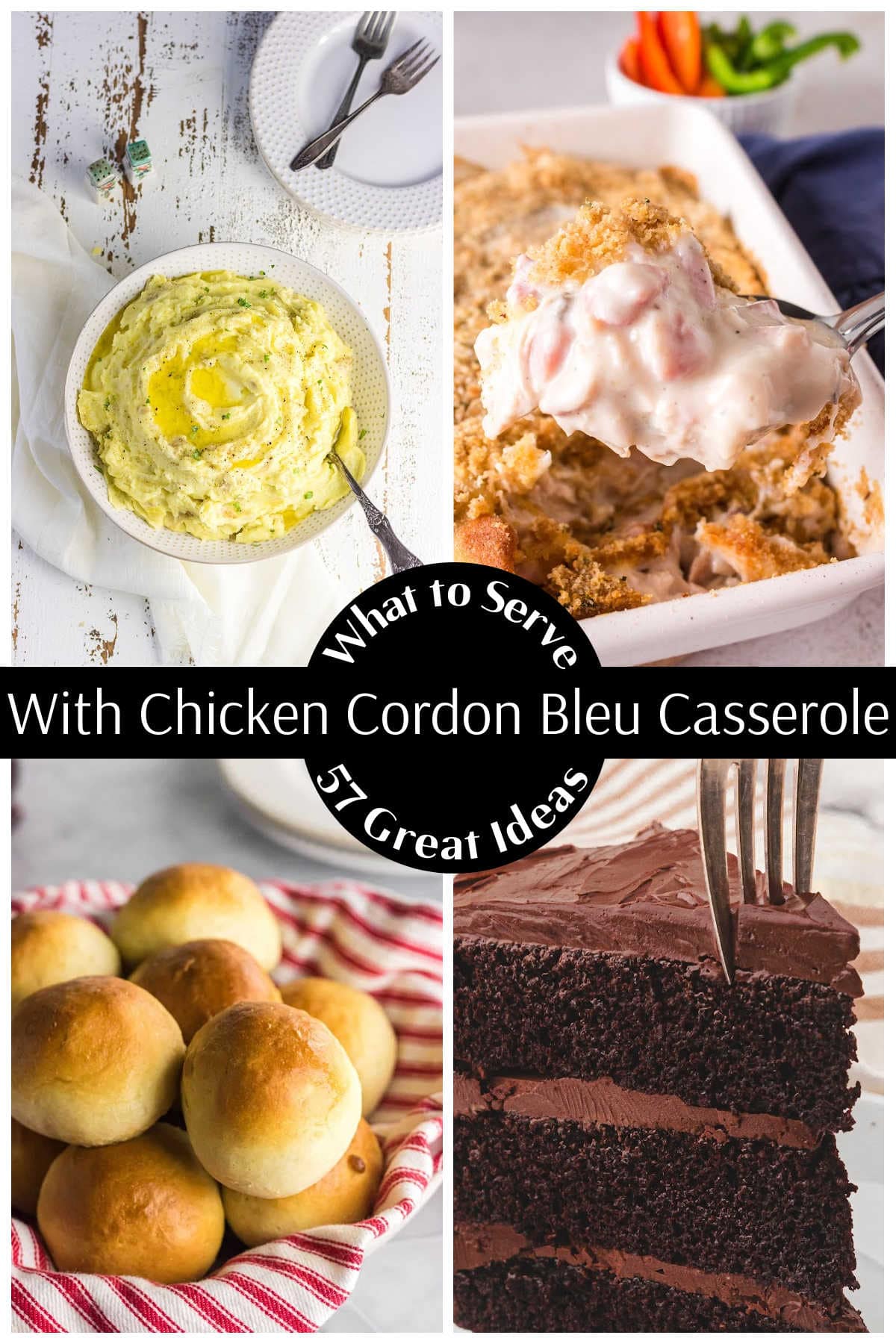 Jump to:
❤️ Why we love it
A great way to repurpose leftover chicken
Made with budget-friendly, simple ingredients that stretch
All the rich flavors of chicken cordon bleu but a fraction of the effort
Satisfying yet easy, chicken cordon bleu casserole makes busy weeknights feel like a special occasion. It's pure comfort food that has everyone rushing to the table before you even shout out "dinner time!"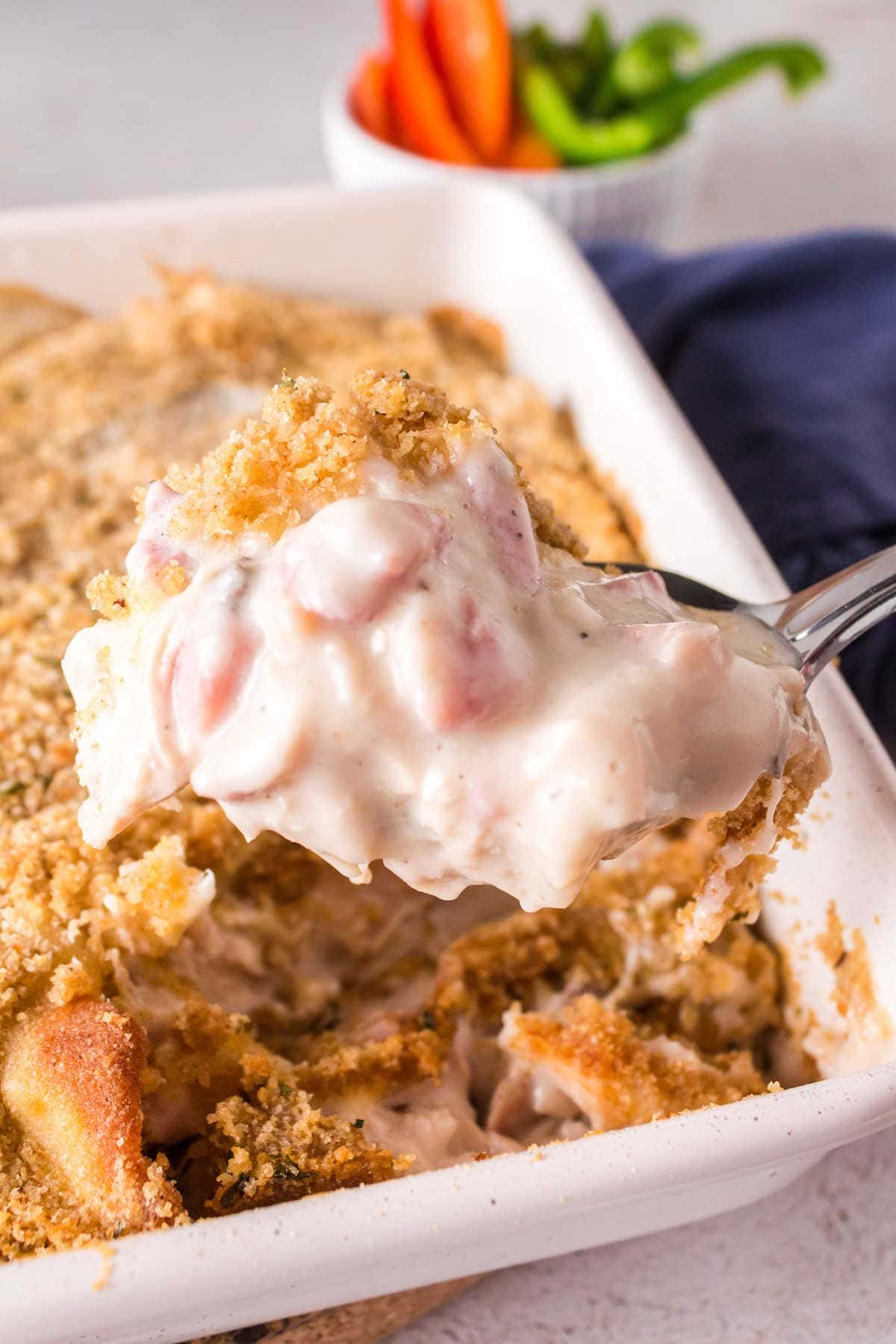 🥦 Vegetables and Sides
Veggies and simple sides are a great option to serve with homemade chicken cordon bleu because they contrast the casserole's creamy sauce so well. Plus, the best part is that they tend to cook without much time or effort at all!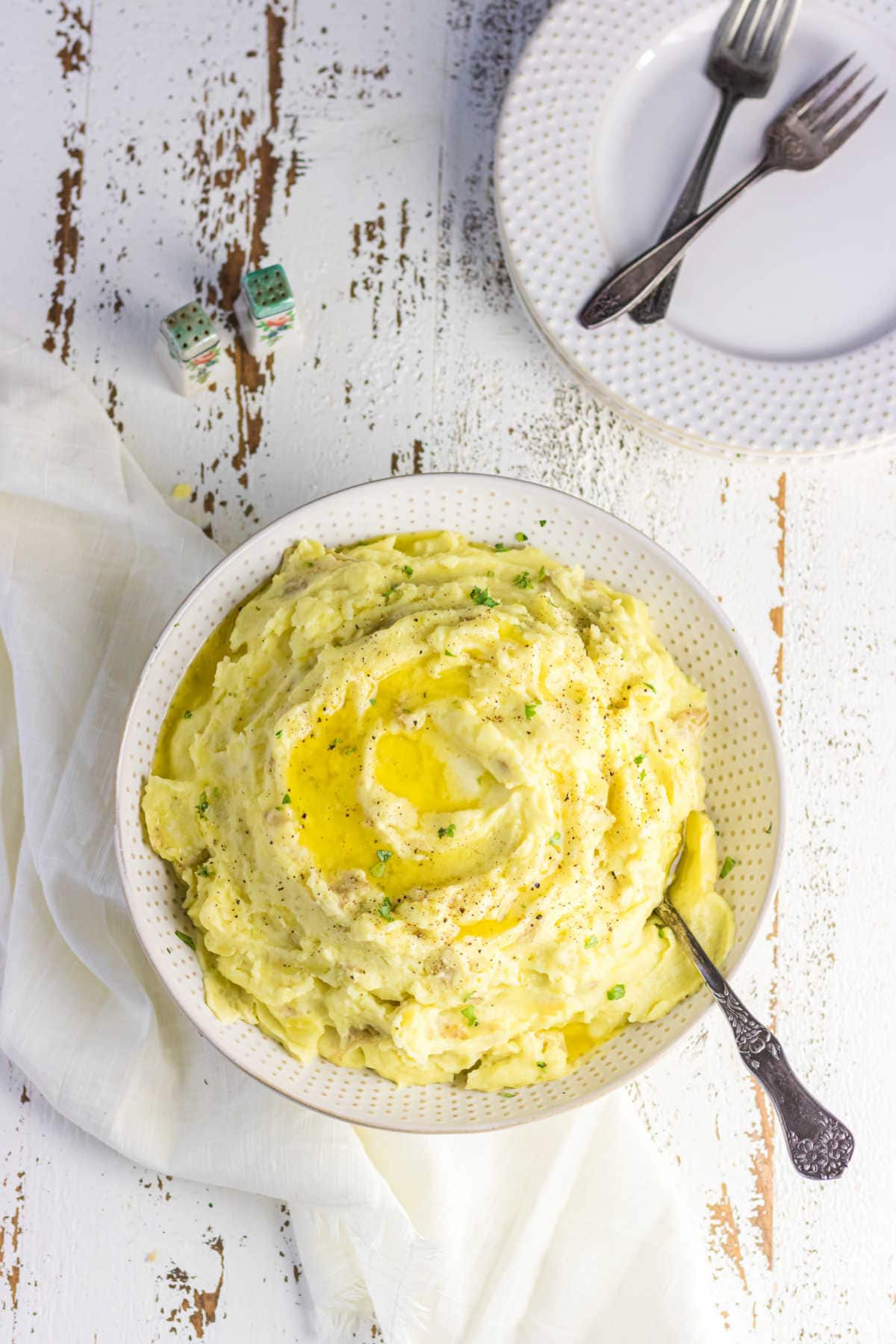 Asparagus (steamed, roasted, or sauteed)
Brown rice
French green beans with melted butter
French fries
Green peas (frozen or canned)
Italian green salad
Fresh or frozen broccoli with lemon butter sauce
Side salad with cherry tomatoes
Roasted Brussels sprouts
White rice (use Instant rice for a quick and easy side dish)
Wild rice
Zucchini fries with a splash of lemon juice
Breads
Serving bread is the perfect way to make a meal stretch, and it's great for swiping up the rich, thick sauce of chicken cordon bleu casserole. Plus, there are so many varieties, you'll never get bored with bread!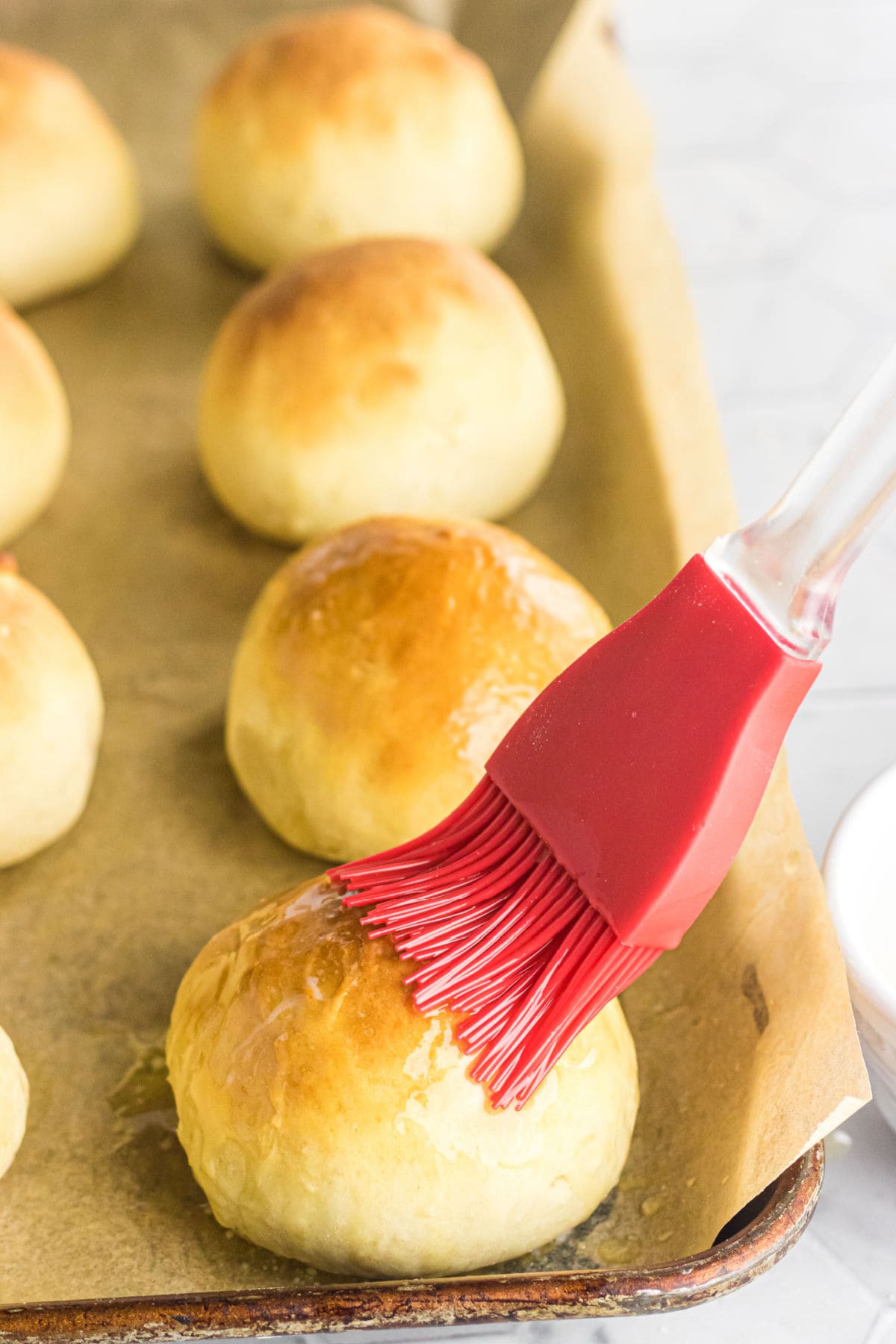 Cheesy bread
Frozen rolls
Herb and garlic knots
French bread
Focaccia bread
Italian bread
Rye bread
Sourdough slices
Texas toast
Desserts
A delicious dish should always be followed with dessert—at least, that's the rule in our house! The next time you're planning what to serve with chicken cordon blue casserole, treat your taste buds to these sweets.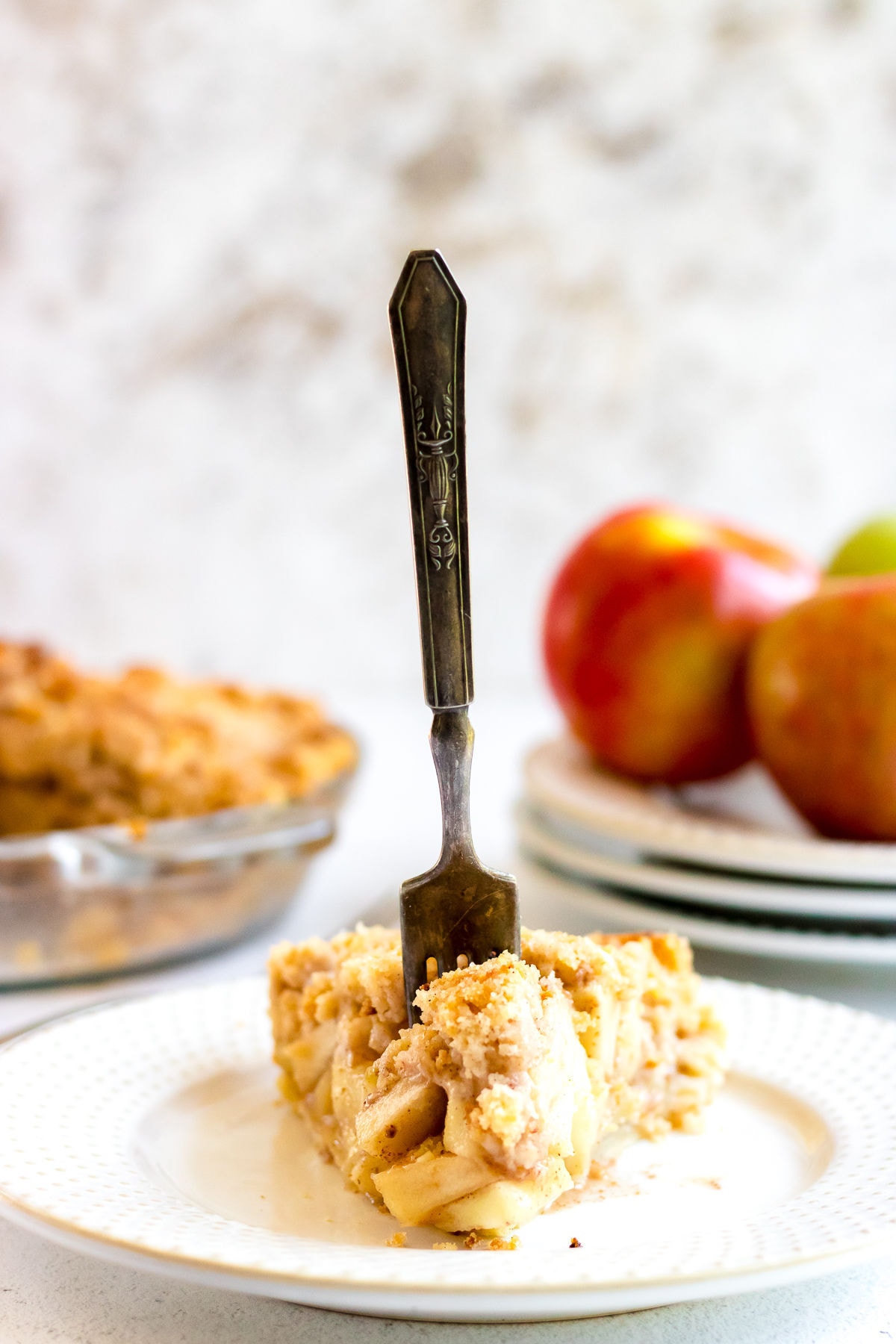 Blueberry pie
Cherry pie
Classic chocolate chip cookies
Fresh, seasonal fruit and whipped cream
Ice cream sundae
No-bake pudding pie
🍷 Wine and cocktails
You can make a great dish even better by serving beverages that enhance the flavors of the casserole. Here are some of the best wine and cocktail pairings to serve with chicken cordon bleu!
Chardonnay
Chennin Blanc
Moscato (if you prefer a sweeter white wine)
Pinot Gris
🍇 Garnish
It's not a complete meal without a little bit of garnish and fresh herbs! Add a pop of color or tasty finishing flavor to your casserole dish with these easy ideas.
Chives
Dijon mustard
Fresh-cracked black pepper
Hot sauce
Parmesan cheese
Parsley
Rosemary
Sea salt
Thyme
💭 Things to know
Cook like a pro, and impress your friends and family. These tips will help you to have the best chicken cordon bleu meal ever!
Don't dress salads until the last minute to keep them extra crisp.
You can keep bread warm until you're ready to eat using an oven set to 200 degrees F. Cover the loaf/rolls/sticks with foil so they don't dry out.
If you're going to keep your steamed or sauteed vegetable sides on the stove for a while, cook them a minute less than the recipe says. The residual heat will continue to heat the veggies, so this prevents them from becoming mushy.
A great side dish supports the textures and flavors of your main, without overpowering them. So, avoid serving sides with lots of cheese, since chicken cordon bleu casserole has a lot of dairy already.
Remember not to let food sit at room temperature for too long. If you're having a dinner party, take a few minutes to wrap and refrigerate any leftovers to avoid any chance of sickness.
Of course, the best way to ensure your meal is perfect is to start with a good recipe—this is my favorite chicken cordon bleu casserole recipe. It has gooey provolone and Parmigiano (but you could easily use swiss cheese!) with crispy, golden brown bread crumbs on top!
These side dishes also go with...
What's your favorite side for creamy chicken dishes? Leave a comment and let us know.