Homemade gifts from the kitchen are appreciated by everyone and quick bread recipes are some of the most popular. Quick breads are fast, easy, and you can make them ahead of time and freeze them.
Wrap them in some parchment or plastic wrap, tie some raffia or ribbon around the center, and you're all set for the holidays!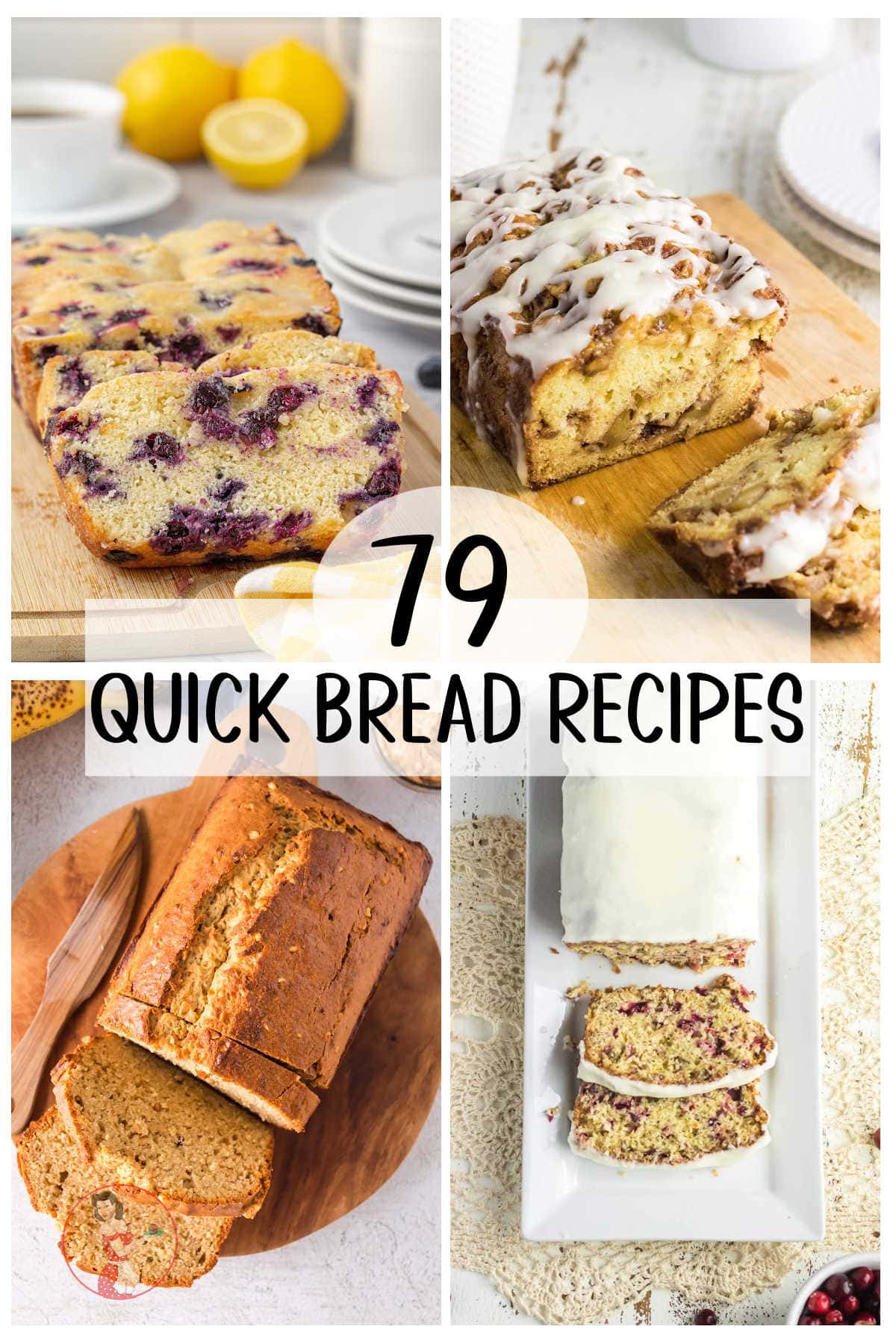 Jump to:
What are quick breads
If you only think of quick bread as a last-minute savior for overripe bananas, think again.
Sweet quick bread (banana or otherwise) is a perfect pick-me-up any time of the day. Quick breads make brunch feel special, but they're also so comforting with a cup of tea after dinner.
Plus, quick bread is great to have on hand—or in the freezer—when last-minute guests arrive. It's an impressive way to earn hostess points but takes hardly any effort.
Of course, your guests don't have to know that!
Unlike yeast bread recipes, quick breads use chemical leaveners—the fancy way to say baking soda and baking powder. So, they take much less time.
They're made like an easy cake batter, often using just one bowl.
Here are some of my favorite sweet quick bread recipes. I promise they'll soon become personal favorites in your family, too.
Southern peach bread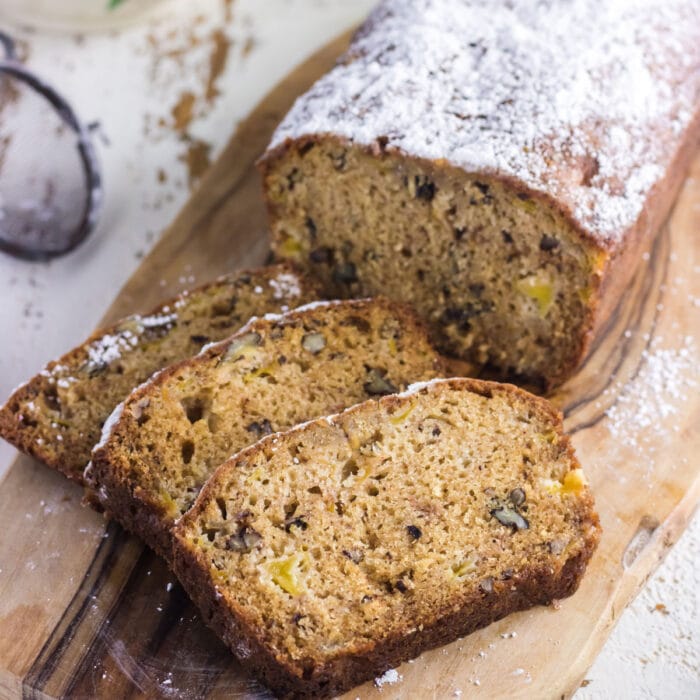 You can use fresh or canned peaches in this moist peach bread. Don't you love options? Plus, it's not too sweet, so it's a perfect choice for any Southern breakfast.
Brown sugar banana bread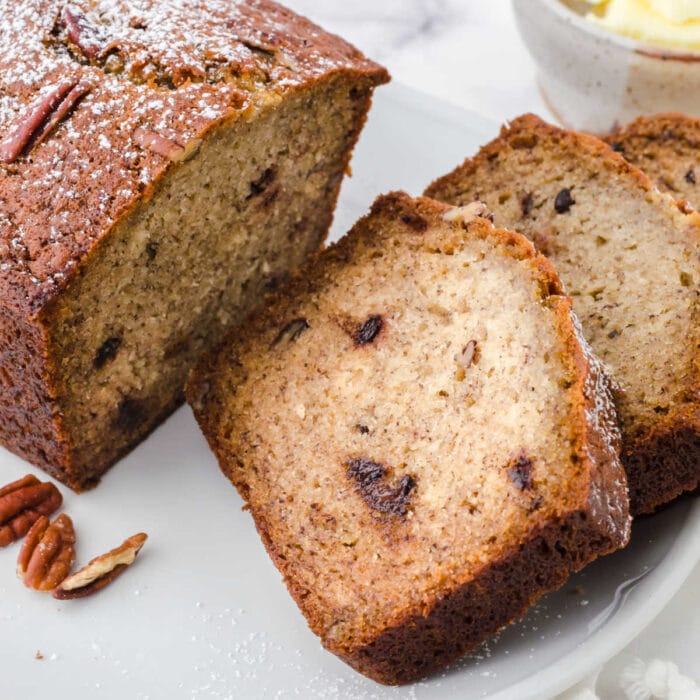 Buttermilk is the key to this brown sugar banana bread. It keeps the texture super soft and ensures a moist crumb—every time. You haven't had good banana bread 'til you've tried this recipe.
Peanut butter banana bread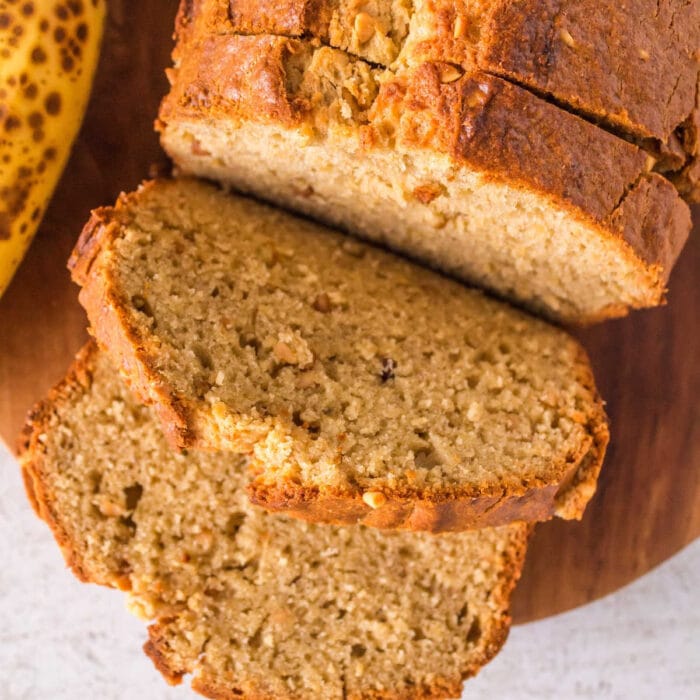 Peanut butter banana bread combines two classic flavors into one delicious snack. The best part is the little bit of crunch from the salty peanuts. It's so satisfying!
4 Ingredient banana bread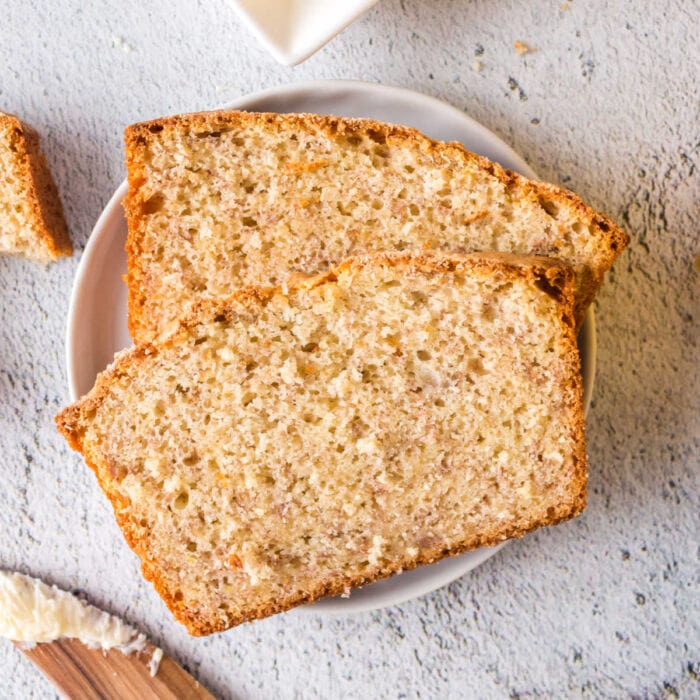 A perfect snack when you don't have much energy, this banana bread is made from cake mix, so prep is a breeze. It's a great way to enjoy classic bread and use up those brown bananas. Just look at that gorgeous slice shot—yum!
Sour cream blueberry bread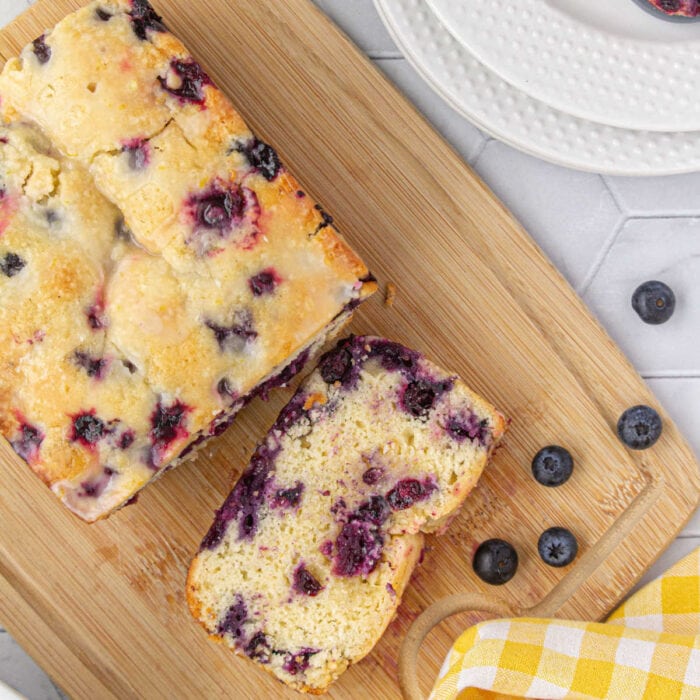 Sour cream blueberry bread comes together in just minutes. It has all the flavor of your favorite muffins but in a delicious and easy loaf form. Plus, it's one of those super easy recipes that the kids can help you make!
Classic cranberry bread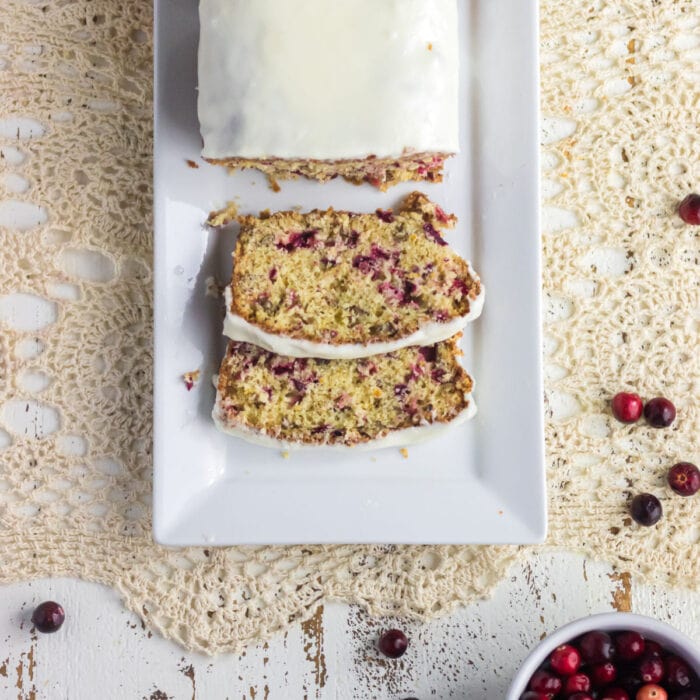 With pecans and orange zest, classic cranberry bread has a deliciously warm flavor that tastes like the holidays. Though it's good any time of the year, this bread will keep in your freezer for three months—the perfect way to get ahead of busy fall and winter prep!
Pumpkin bread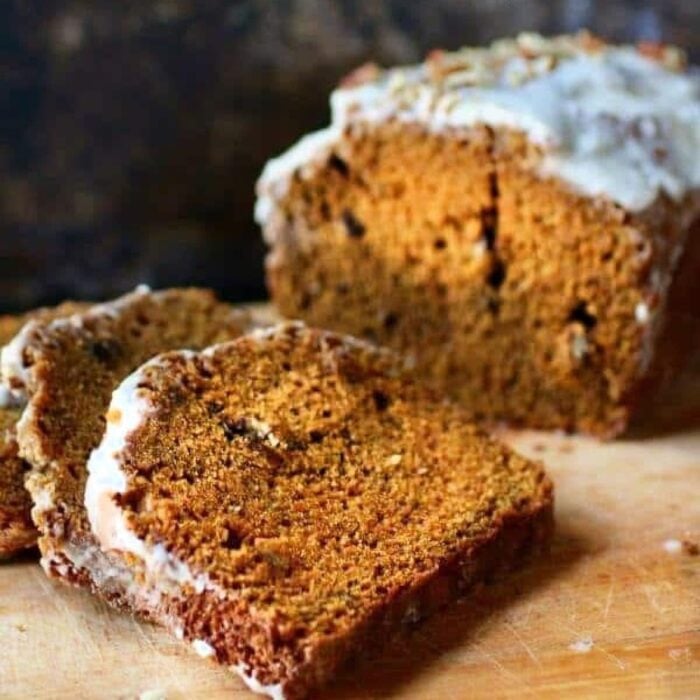 This pumpkin bread is better than any other, thanks to a special blend of spices that really lets the pumpkin flavor shine. The bourbon glaze takes the deliciousness to the next level.
Amish apple fritter bread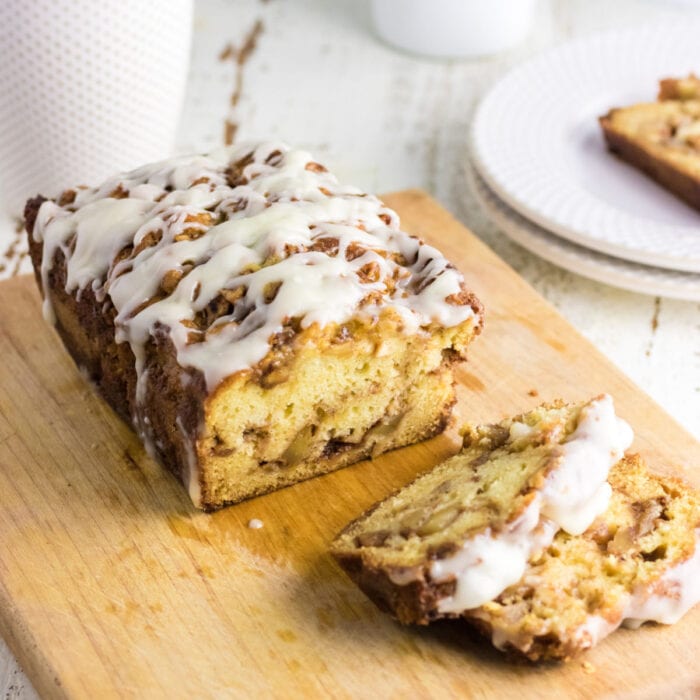 Amish apple fritter bread tastes like your favorite bakery treat but doesn't require any fussy frying. Great as a gift, breakfast bread, or after-school snack, apple bread hits the spot on a breezy fall day.
Oreo banana bread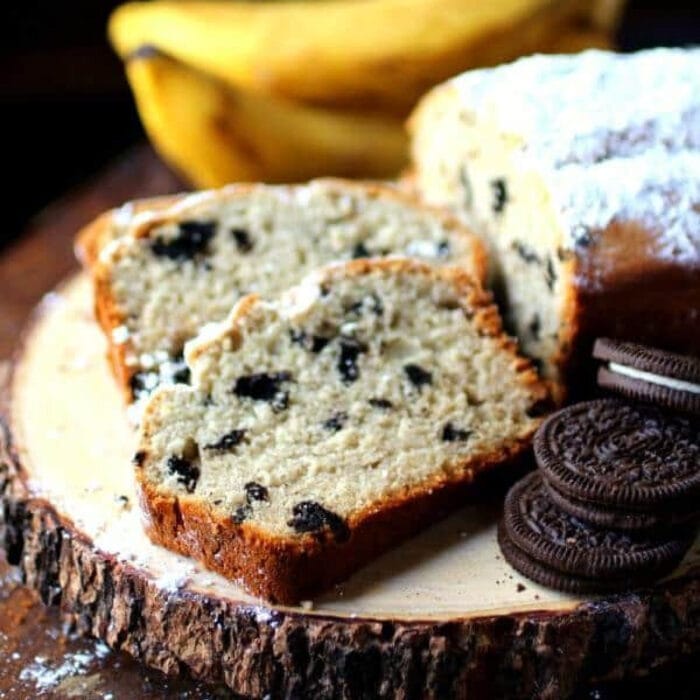 If you're a fan of banana bread, you'll love this sweet treat. Oreo banana bread combines decadent cookies and cream flavor with moist, tender banana goodness. It's a fun recipe that's sure to become a family favorite.
Orange glazed banana nut bread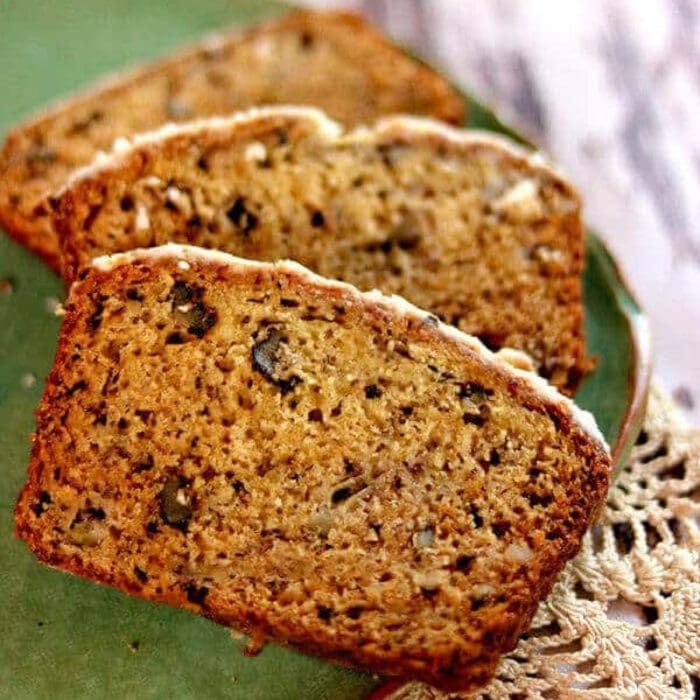 Orange juice is the key to brightening up an already delicious base recipe. Citrusy orange-glazed banana nut bread is a lovely spin on the classic treat. Plus, you can use this simple recipe to make a homemade bread loaf or muffins, so it's super versatile.
Pineapple zucchini bread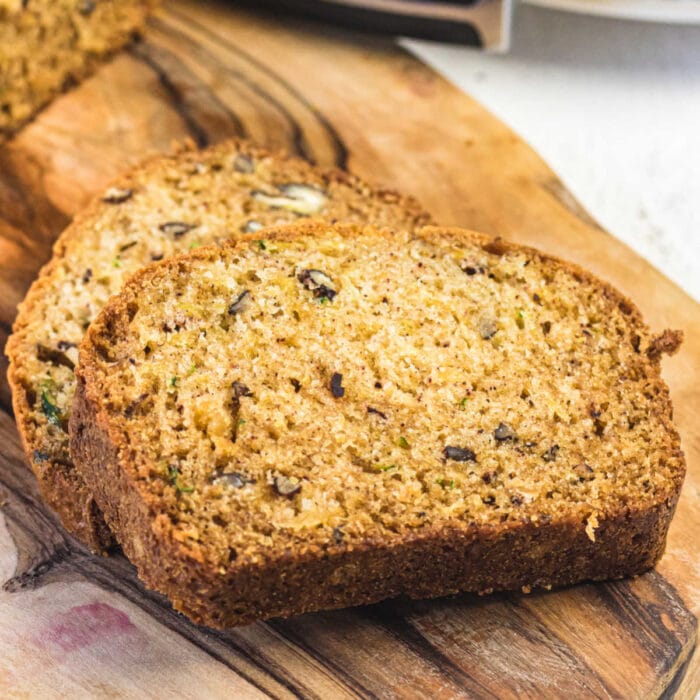 Summery pineapple zucchini bread is moist and tender, with a sweet flavor that tastes perfect any time of the day. We love the addition of pecans and cinnamon for mouthwatering goodness in every single bite.
Chocolate cream cheese monkey bread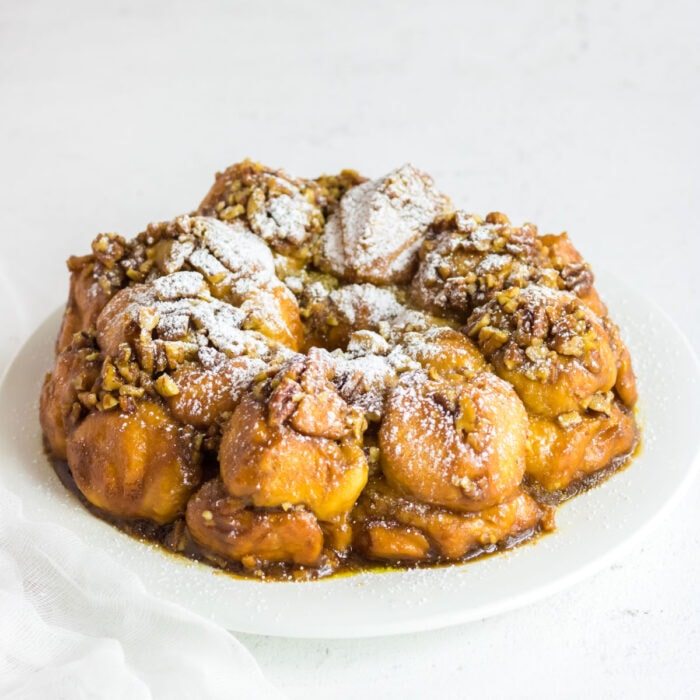 When it comes to easy quick bread recipes, you can't go wrong with chocolate cream cheese-filled monkey bread. Tender biscuits are covered with gooey chocolate chips, pecans, and a heavenly praline sauce for a rich treat the whole family will love.
More great sweet quick breads
How to store quick breads
Always let quick breads cool to room temperature before wrapping and storing.
Store quick breads wrapped in plastic wrap or aluminum foil at room temperature for 2 days at most. After that they tend to mold pretty fast.
You can freeze quick breads for several months. Just let them cool to room temperature then wrap in plastic wrap, then aluminum foil (this guards against freezer burn.
I like to slice the bread up and freeze it with parchment paper or waxed paper between the slices. That way I can just grab one or two slices as needed.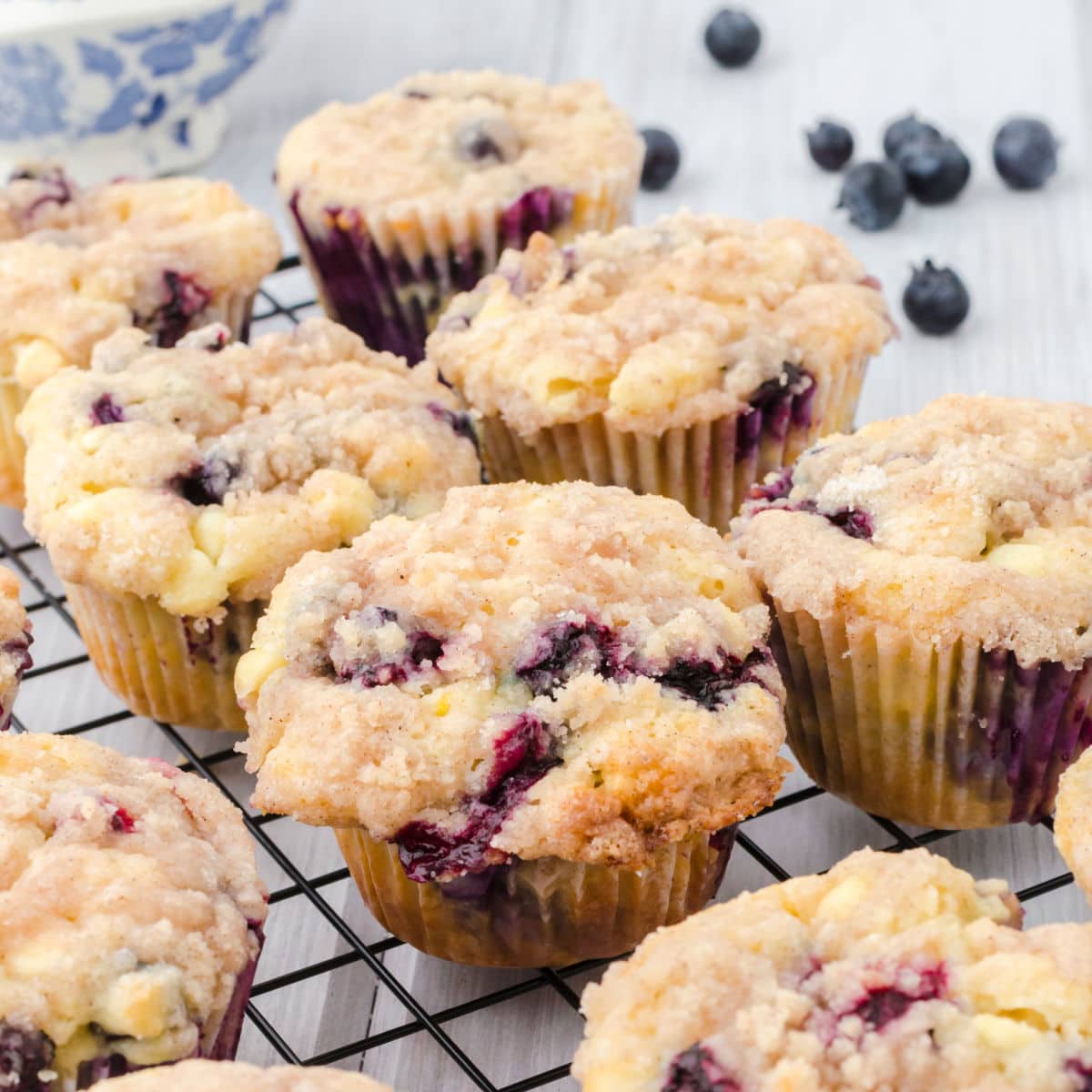 How to make muffins from quick bread batter
Muffins are actually quick breads and the recipes are usually very similar. That makes it easy to adapt a quick bread recipe and make muffins.
Start with a recipe that makes 2 loaves of quick bread. This should give you 12 large muffins.
Mix according to the recipe instructions - no changes in the ingredients or mixing steps.
Spray muffin tins with no-stick cooking spray or use cupcake paper liners.
Bake at 375F for 20-25 minutes or until done.
It's just that easy!
Tips for success
Line your pan with parchment paper, but leave some hanging over the edges. Use the paper to lift your bread out of the pan after it cools.
On that note, always spray your loaf pan with nonstick cooking spray, no matter if you also use parchment paper or not.
Check for doneness with a toothpick in the center of the loaf—it should come out clean. Wet batter means it needs more baking time!
You can also temperature-check the center of the bread with an instant-read thermometer. It will read about 200F when finished.
For a cleaner, easier cut, always let your quick bread cool down before slicing in.
Most quick breads are best stored at room temperature—except those covered with a cream cheese glaze or frosting.
Generally, you can freeze bread (slices or loaves) for three months.
Restless Chipotle recommends
As an Amazon Associate I earn from qualifying purchases.
I like glass bread pans or cast iron loaf pans the best. I feel like they give a nice crust, bake more evenly, and clean up easier.
Mini loaf pans are the perfect size for gift giving.
Or make the mini loaves extra special with the Nordic Ware specialty mini loaf pans.
What's your favorite quick bread? Leave a comment and let us know.