Back to school. Piano lessons. Karate practice. Soccer practice... It's the busiest time of year! Make it easy with these great dinner ideas!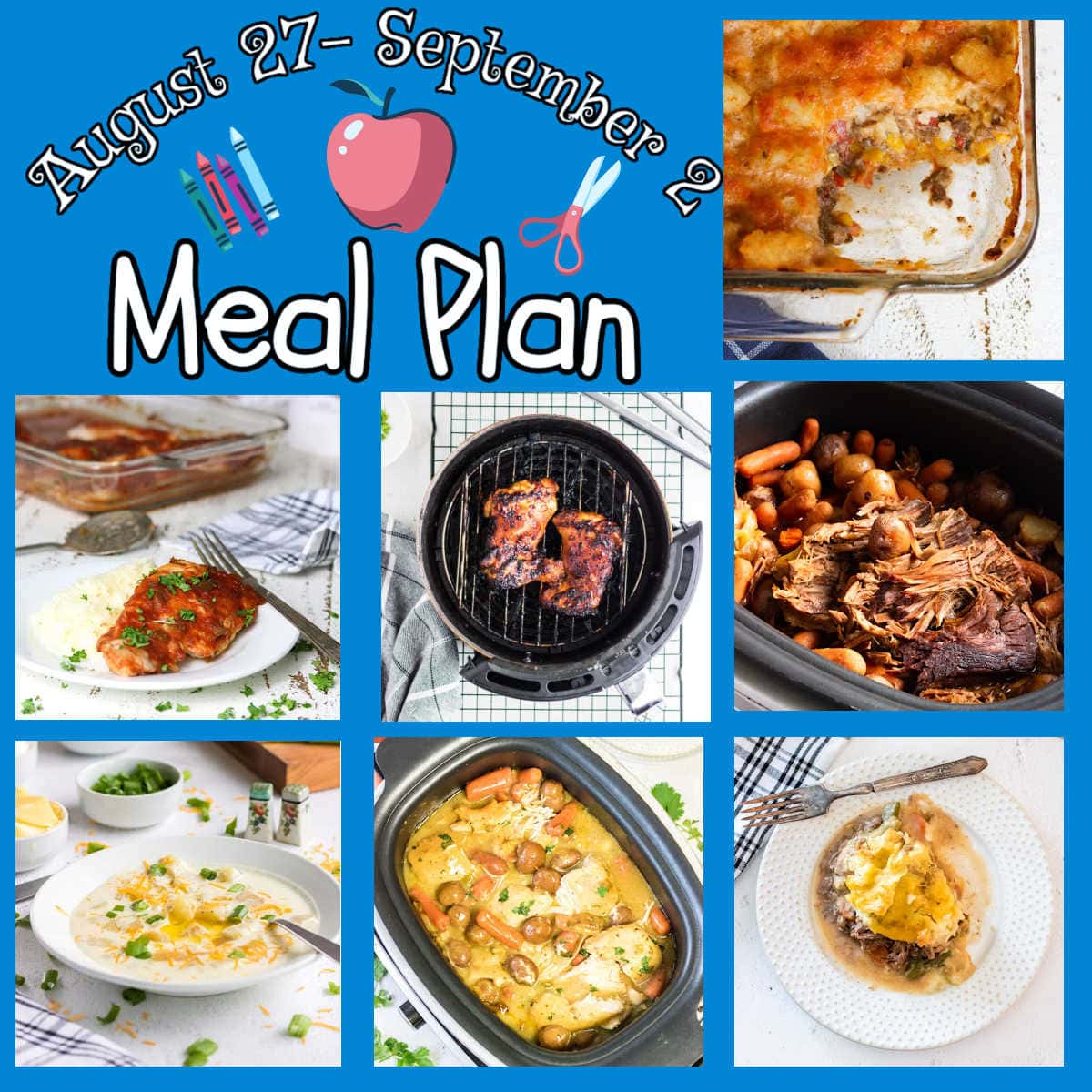 Jump to:
📅 Food Holidays
Make enough pot roast for leftovers - you'll need it for the Shepherd's Pie.
Save time by buying the mashed potatoes for the shepherd's pie all ready made from the deli section.
Clover leaf rolls freeze like a charm. Make extra every time you make them and freeze for use during the holidays when things get crazy!
Leftover Ranch Chicken? Spoon it into a casserole dish, top with biscuit dough, and bake at 375 for 20 minutes for an easy chicken pot pie.
Freeze any leftover cornbread every time you make it. When Thanksgiving rolls around you'll have what you need for the dressing.
When it comes to back to school breakfasts consider quick breads. You can make them on the weekends, slice them, and freeze with wax paper between the slices. They'll thaw in minutes and be ready to go.
🍹This week's cocktail
August 27
August 28
August 29
August 30
August 31
September 1
September 2
📚 Related recipes