Learn how to store buttercream frosted cookies to keep your dessert looking—and tasting— as fresh as possible!
Don't want to scroll through the page? Use the table of contents to click on the section you want to go to.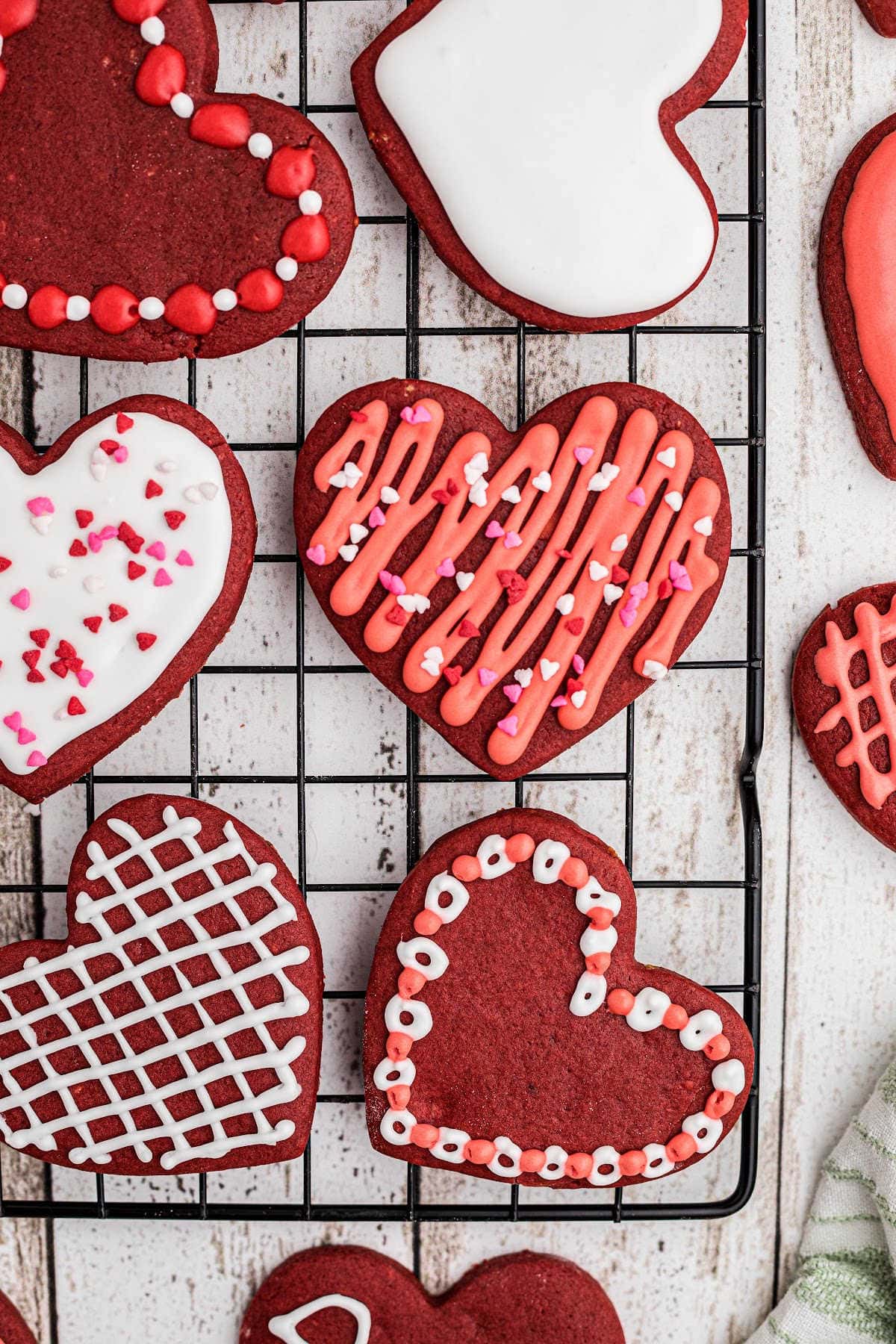 Table of Contents
❤️ Why this works
Frosted sugar cookies are beautiful, bakery-worthy treats. Thankfully, they don't take much time, effort, or skill.
There are a few great options for storing sugar cookies with buttercream frosting, and it all depends on what you prefer!
Whether you're going to enjoy the cookies within a couple of hours or a couple of months, this is the best way to do it. So, let's begin!
🧾 What you'll need
If you like soft cookies, this bakery-style recipe is fabulous! On the other hand, these are the best sugar cookies for stamping out shapes with cookie cutters.
Cut-out cookie dough is perfect for special occasions, baby showers, themed celebrations, and, most popular, Christmas cookies! Plus, the flat top of the cookie is the perfect canvas for amazing buttercream.
🥣 Why American Buttercream?
American buttercream is ideal sugar cookie icing for a variety of reasons. First, and best of all, it's easy! American buttercream only takes a little bit of time to whip up—literally.
Plus, it only requires a few, basic ingredients—you might not even have to go to the grocery store. Unlike other types of buttercream that use finicky egg whites and messy sugar/corn syrup, American buttercream only mainly needs powdered sugar and room temperature butter.
Royal icing cookies take a lot of work and time to dry. However, classic buttercream only needs a few minutes of chill time. After that, they're the right consistency to store (and even stack) your decorated sugar cookies.
You can learn more about the different types of frostings and buttercreams here.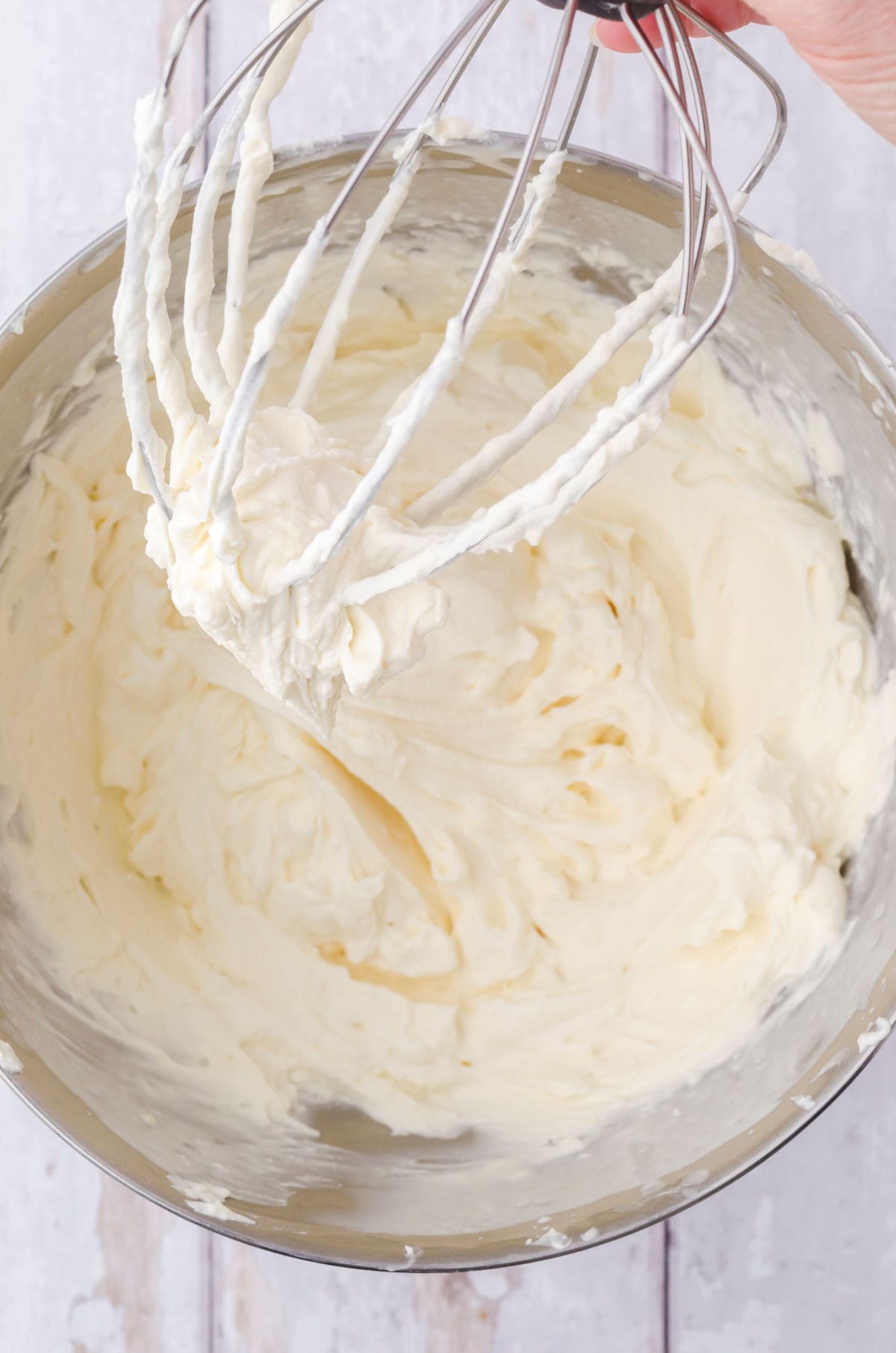 🥫 How to Store Buttercream Frosted Cookies
No Refrigeration: Place frosted cookies in a single layer on a cookie sheet, cutting board, or in a storage container. Let them sit at room temperature for 2-3 hours.
The buttercream will develop a slight crust, which means that it will hold its shape against light pressure. Once crusted over, you may choose to separate the first layer of cookies with a piece of wax paper and gently stack a second layer on top.
Seal the cookies in an airtight container. They'll last at room temperature for 2-3 days.
Refrigeration:
Refrigeration speeds up the crusting process and preserves your favorite sugar cookie recipe for a few extra days.
Let the sugar cookie frosting set in the fridge for 15 minutes to a half hour before stacking the cookies together—if you need to stack them.
Then, seal the cookies in an airtight container and refrigerate! They'll last for about a week.
Freezing:
Absolutely! To prepare buttercream sugar cookies for long-term freezing, place them straight into the freezer on whatever plate or board you decorated them.
Let the cookies "flash-freeze" for about an hour, or until the frosting is firm to the touch. Then, carefully store them in a heavy-duty plastic bag or a storage container, separating each layer with a piece of parchment paper.
In the freezer, they'll last for about three months. Separate the frozen cookies into a single layer and let them thaw at room temperature until you're ready to enjoy.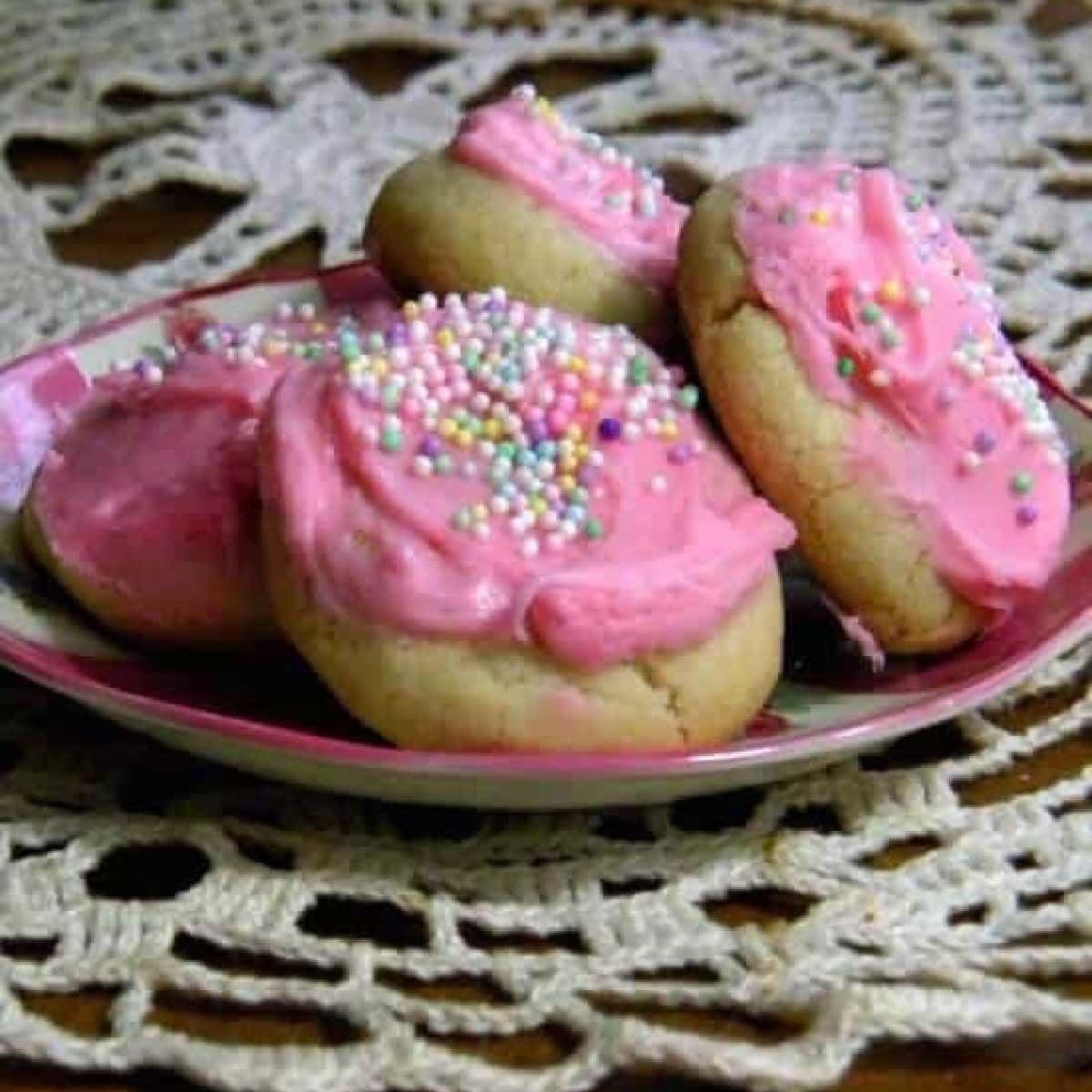 💭 Things to know
Expert Tip: If your design is more intricate, like a piped swirl, you may prefer not to stack the cookies, just in case. Delicate swaths of frosting, even after set, may not be stable enough to support additional cookies.
👩‍🍳 FAQs
Do buttercream cookies need refrigeration?
Nope! American buttercream has a high sugar content which preserves the dairy—the butter. Even if you use heavy cream to thin the frosting, it's still fine for a few days.
Does the buttercream "crust" affect its flavor?
Not at all. The crust simply refers to the sugar hardening just enough to hold its shape. The frosting is still perfectly light and fluffy underneath.
Why does my buttercream have condensation?
It happens for the same reason an icy can of soda gets wet on a hot, summer afternoon! Condensation forms when warm air meets a cold surface—like refrigerated cookies. It won't hurt. You can dab it with a paper towel, but it'll usually go away on its own as the cookies warm up.
Can I make American buttercream frosting in advance?
Sure! Wrap it in plastic wrap or put it in a heavy-duty bag. You can store American buttercream in the fridge for 2-3 days or the freezer for 2-3 months. Let it thaw and come to room temperature before rewhipping and frosting the cookies.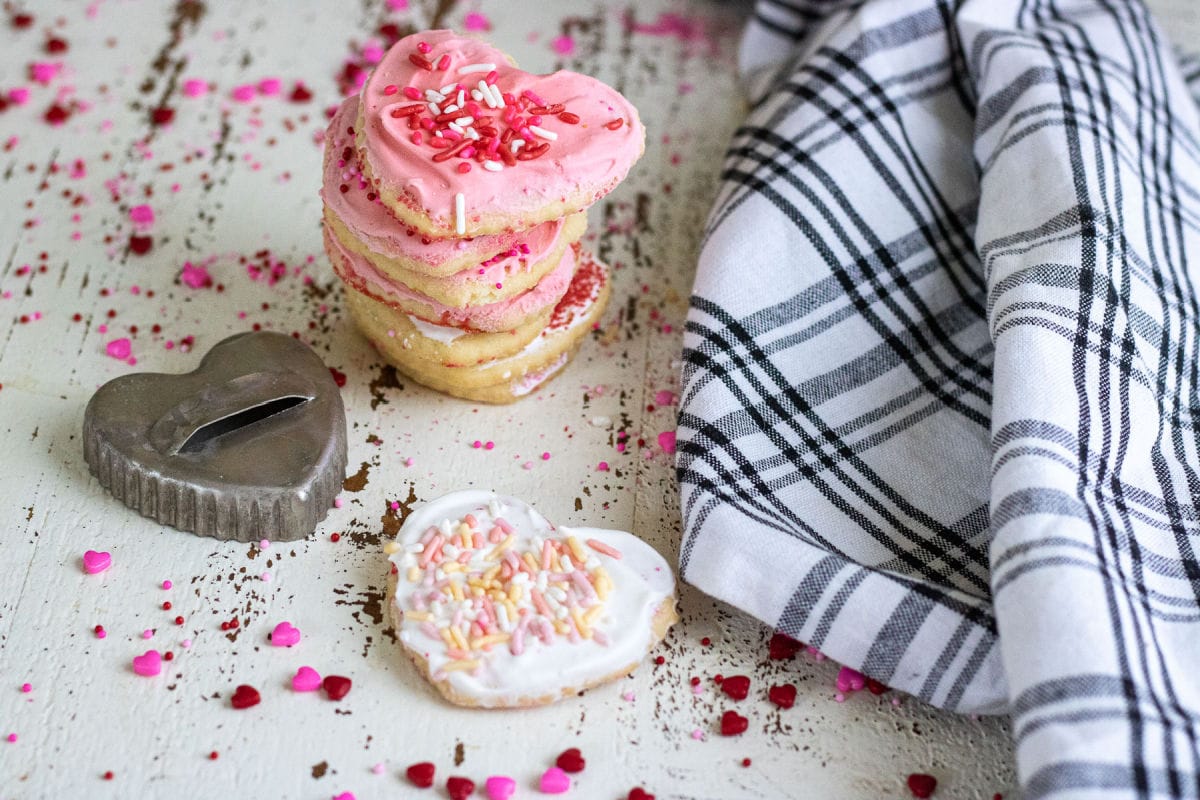 📚 Related recipes