When it's time to indulge that sweet tooth with a fabulous layer cake it's important to choose the right frosting to go with it.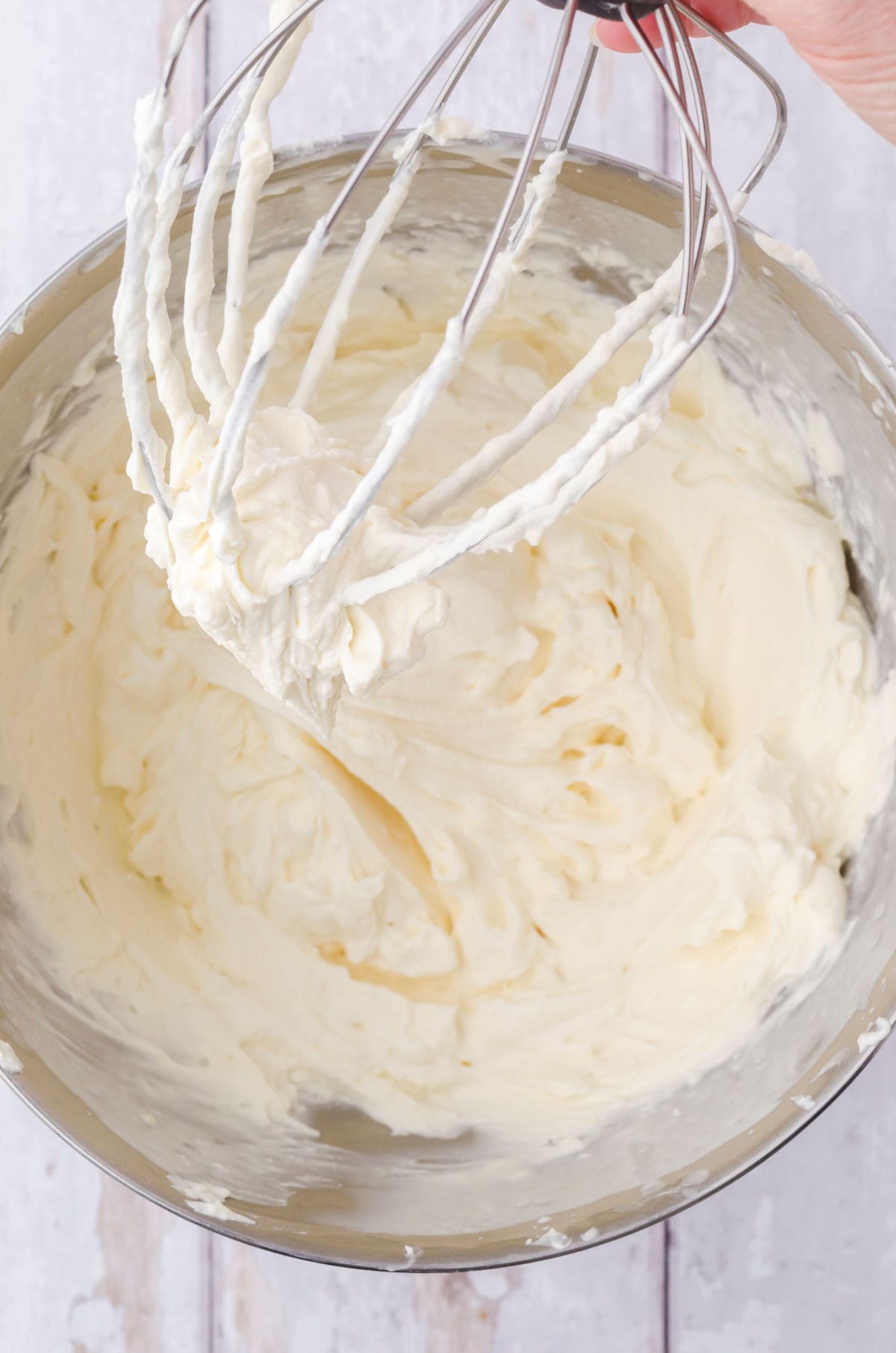 Jump to:
What's the difference?
The main difference between buttercream and cream cheese frosting isn't tricky to guess: buttercream uses butter, and cream cheese frosting uses part cream cheese.
The other simple ingredients are mostly the same, including some type of sugar, flavoring, and maybe a pinch of salt or splash of heavy cream.
In fact, cream cheese frosting is actually considered a type of buttercream.
Traditional buttercream is enjoyed in a variety of different recipes. Birthday cakes, cupcakes, cookies, cake balls, and countless other desserts are enhanced by the creamy texture of sweet and fluffy frosting.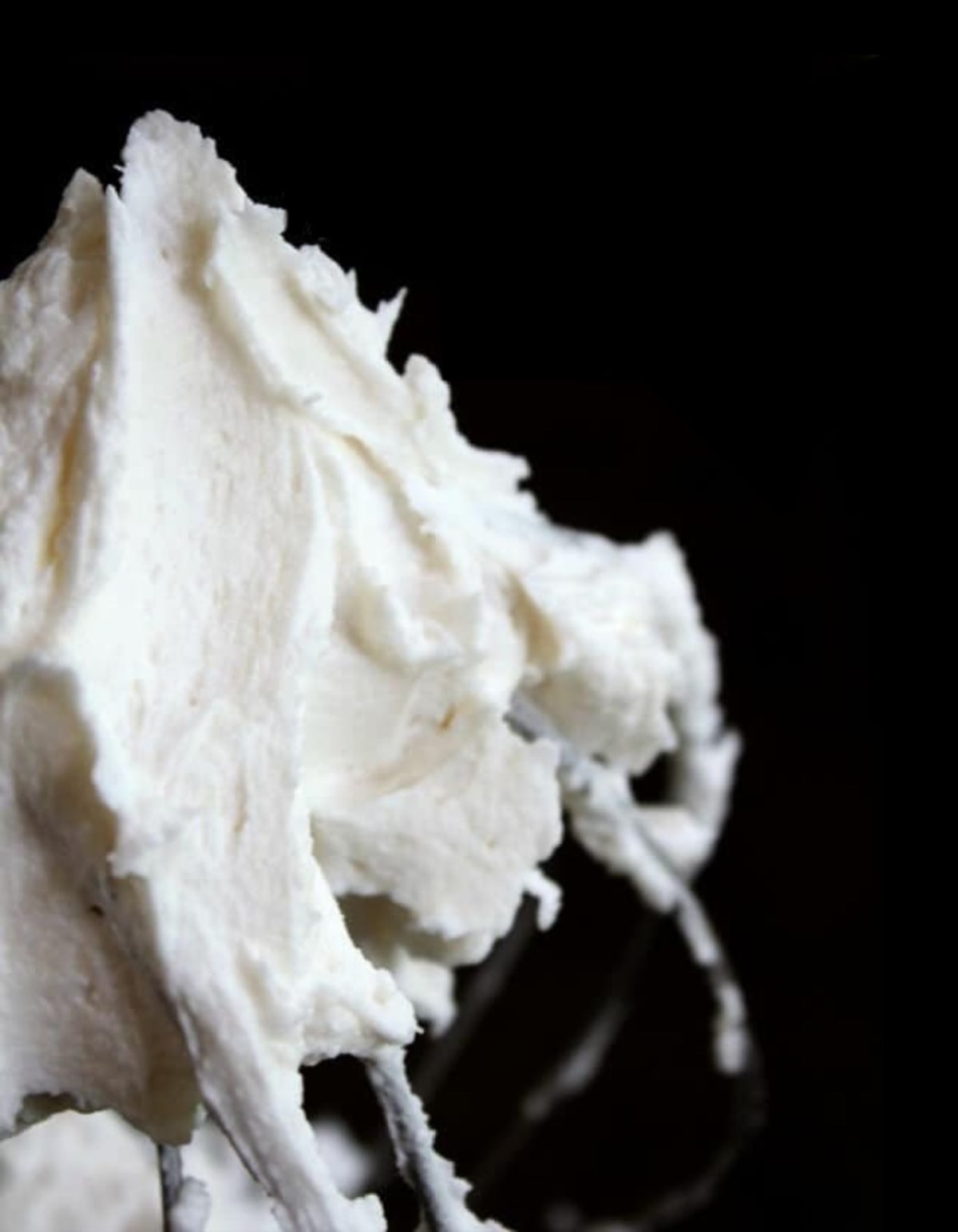 On the other hand, classic cream cheese frosting has a bit of a tang. The smooth consistency and balanced flavor make it the perfect type of frosting for those who don't love tooth-tingling sweet desserts.
You'll often find tangy cream cheese frosting on rich, sweeter treats, like carrot cake, red velvet cake, and pumpkin cake. Since it's not such a sweet frosting, the cream cheese-based topping is a perfect balance for your taste buds.
Type
Ingredients
Pros
Uses
buttercream
butter and/ or shortening
takes any flavor or color
white cake, chocolate cake, goes well on almost all kinds of cakes. not too heavy - basically sturdy but use part shortening if you'll be serving outside in hot weather
cream cheese
(sometimes called cream cheese buttercream)
cream cheese and butter
rich and tangy - balances sweet
red velvet cake, hummingbird cake, pumpkin cake, other richly flavored cakes & cupcakes. too heavy for milder cakes like yellow cake - sturdy, usually won't soften or melt off the cake in hot weather
whipped
either cream cheese or butter with addition of heavy cream and a stabilizer
light and fluffy like whipped cream.
cupcakes, sheet cakes, layer cakes -it's not sturdy and will melt off the cake in hot weather
Icing
either butter or cream cheese
Doesn't melt in heat
Bundt cakes, sweet rolls, donuts, etc.
Types of buttercream
While homemade cream cheese frosting usually follows a similar, basic recipe, there are quite a few variations of buttercream.
Let's take a closer look at each one!
American Buttercream
This simple buttercream recipe creates a thick, sweet frosting.
It's made with butter, powdered sugar, a splash of cream, and something to add flavor, like vanilla extract.
Great on simple sheet cakes, layer cakes, or piped in pretty swirls on cupcakes. It crusts, so it's a pretty sturdy option.
Super easy. 1/10 on the tricky scale.
Swiss Meringue Buttercream
The process involves heating egg whites with sugar and beating the daylights out of them until a meringue forms. Then, you add room temperature butter, tablespoon by tablespoon, until it whips together.
It's a type of buttercream that tastes like clouds—delicious clouds.
The buttery flavor is less sweet than American buttercream.
Italian Meringue Buttercream
Italian buttercream is made by drizzling hot sugar syrup into whipped egg whites. Then, of course, you add softened butter and mix it up.
A bit sturdier than Swiss meringue buttercream, so it's the perfect consistency for stacking up mile-high cake layers.
It's best enjoyed the same day it's made for a two-thumbs-up texture.
German Buttercream
German buttercream is a delicious cross between rich custard and whipped butter.
Ideal for those whose favorite desserts are on the less-sweet side.
It's not very stable and will melt at room temperature.
French Buttercream
French buttercream tastes similar to pastry cream but in frosting form, thanks to decadent egg yolks.
It's not great for decorating cakes but is fabulous as filling between layers.
The process to make it is similar to Italian meringue buttercream.
Not too tricky, and definitely worth the effort.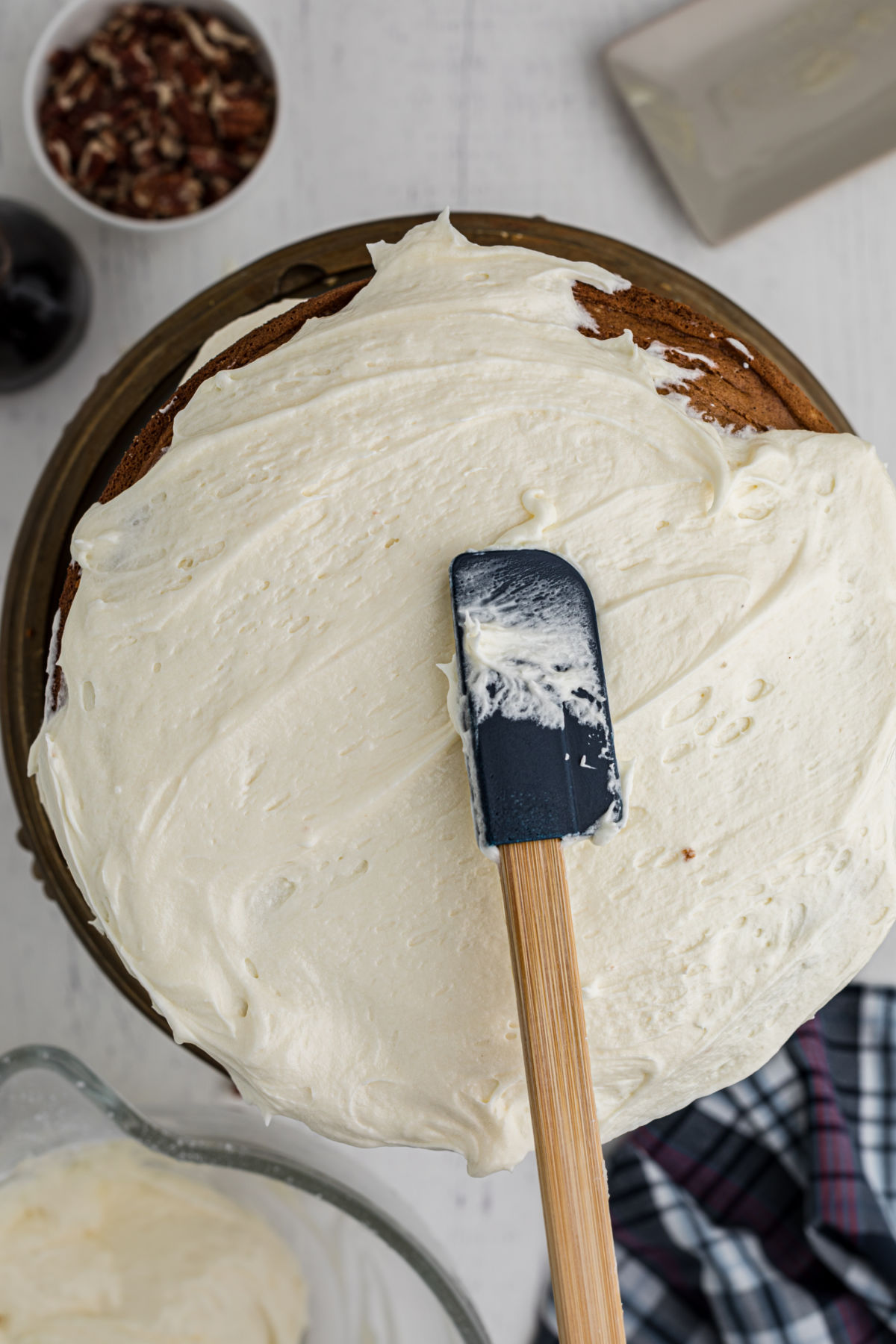 🥫 Storage
Always keep leftover buttercream and cream cheese frosting in an airtight container so it stays fresh. You can use lidded storage containers, a tightly covered mixer bowl, or heavy-duty plastic wrap.
No matter which of the different types of frosting you make, you'll want to refrigerate the leftovers. Homemade frosting keeps for about one week.
Heads up—straight out of the fridge, frosting may be a little bit hard. Let it warm up at room temperature. Then, if needed, beat it for a few minutes to restore the fluffiness and texture.
Most frostings freeze well for up to 3 months. They will take on freezer odors though - make sure to keep smelly fish out of the freezer!
💭 Things to know
Most bakers prefer using unsalted butter in their frosting. This way, you can adjust the salt levels to your personal taste!
Use ingredients at room temperature unless otherwise noted in the recipe.
When making meringue-based buttercream (stiffly beaten egg whites), use an electric mixer. These recipes require too much beating for even the strongest biceps!
Cream cheese frosting is best made with full-fat cream cheese. It's more stable (and delicious!) this way. Avoid cream cheese from a tub, low fat or fat free types.
For ultra-smooth frosting, sift your confectioners' sugar, first.
Using the bowl of a stand mixer? Awesome! Just be sure to scrape the sides of the bowl a few times during the process so everything comes together in a perfectly smooth way.
When whipping egg whites for a meringue buttercream, be sure your bowl and whisk are free of any fats or oils. I like to use a little lemon juice to wipe down my tools before getting started.
A recipe might specify to use either the whisk or paddle attachment. Pay close attention as this can change the texture of the frosting!
Cream cheese frosting contains a lot of dairy, so it should always stay refrigerated. Of course, once your cake is decorated, the addition of cream cheese frosting means you'll have to refrigerate it, too.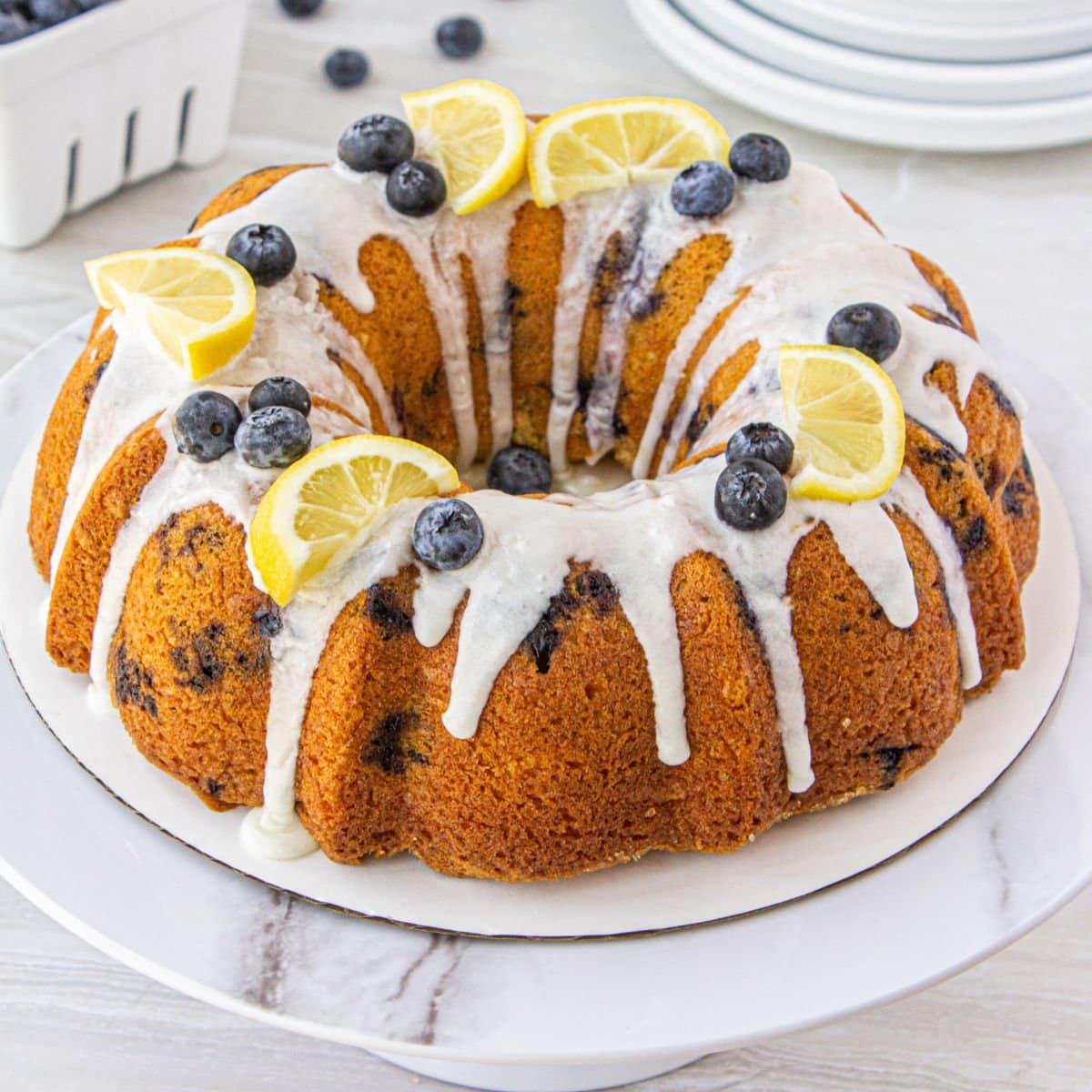 👩‍🍳 FAQs
Wait, so what category is icing in?
Icing is a totally different topping option. Cream cheese icing has a similar consistency to glaze, rather than a fluffy, thick, spreadable cream cheese frosting. It's most often drizzled over the tops of desserts, like bundt cakes, cinnamon rolls, and quick bread.
Can I leave buttercream cakes at room temperature?
Most bakers agree that the amount of butter used in American buttercream is preserved by the sugar, making it shelf stable for a few days. American buttercream cakes are safe left at room temperature for two or three days—as long as they don't have any perishable fillings.
What do you use to make the frosting into different flavors?
There are plenty of options and it all depends on what you're in the mood for! Extracts and vanilla bean paste are the easiest ways to mix in some extra flavor. Sometimes, I'll add a splash of liquor, some dried spices, or cocoa powder! However, it's best to follow a recipe so you don't throw off the balance of ingredients. Here are some ideas!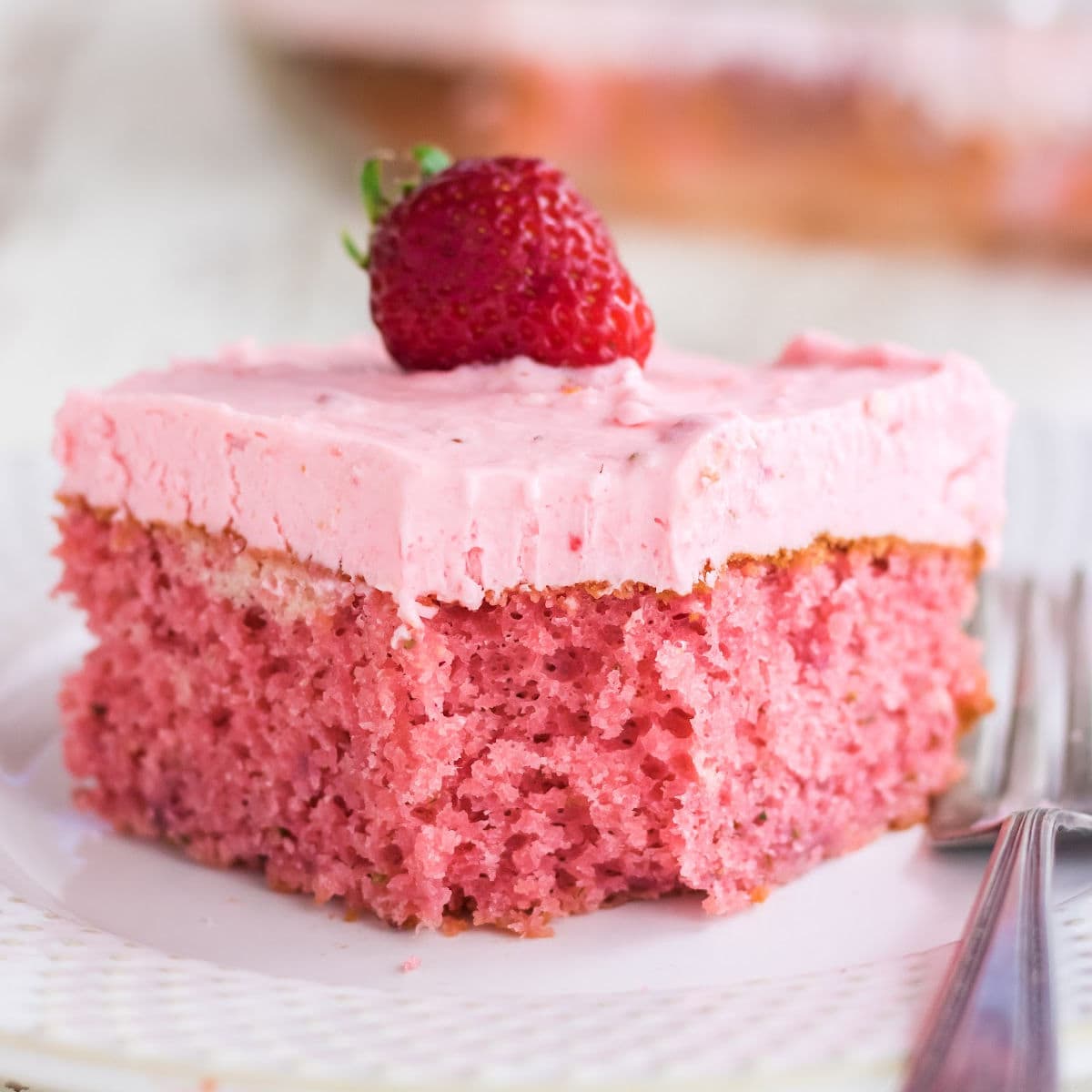 📚 Related recipes
Now that you know all about buttercream vs cream cheese frosting why not try a couple of these cakes.
What's your favorite kind of frosting - leave a comment and let me know.