Raise your hand if you love crockpot chicken recipes! Your dinner simmers all day and the house just smells GOOD.
To me, it's like walking into Grandma's for a big Sunday meal - same family favorite but with an easy recipe! Be sure to read the expert tips & FAQs below the recipe ideas.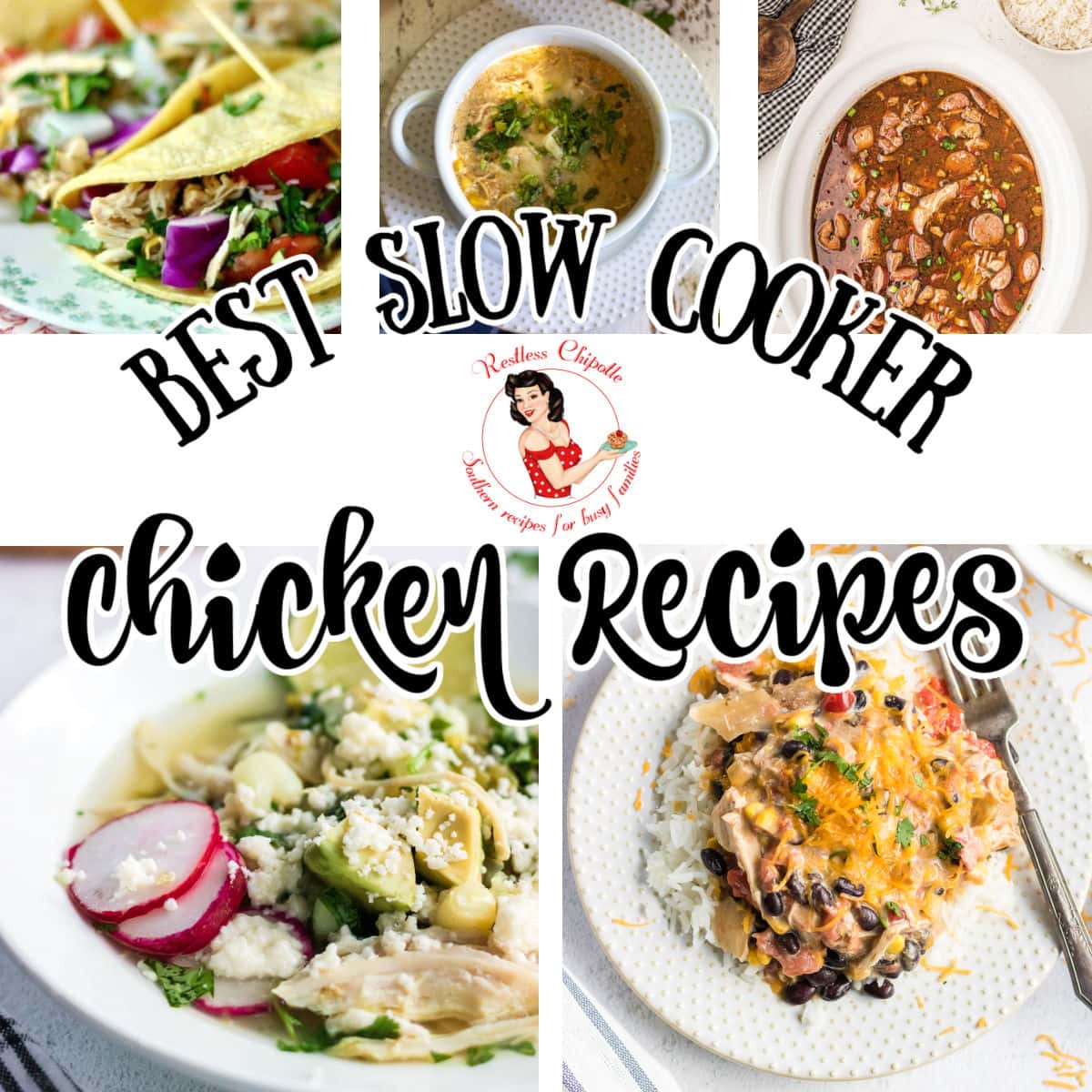 Table of Contents
❤️ Why you'll love these recipes
cook up several pounds of boneless chicken on the weekend and use it different ways during the week - you'll save time and money
a delicious meal with just a few minutes of prep
at the end of the day, when you're too tired to cook, dinner is already done for you
These easy chicken recipes give you tender, fall-apart meat with very little work required. Whether you're home or away all day, the slow cooker has your supper ready when you are.
If you are looking for the best way to feed a crowd on game day, for tailgating, or even family movie night these crockpot recipes have your back.
More slow cooker recipes to love!
Crockpot Chicken & Rice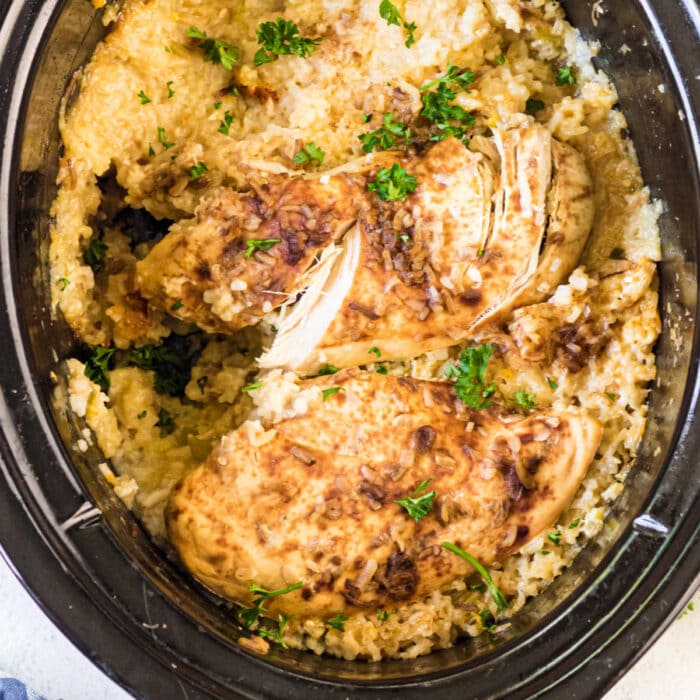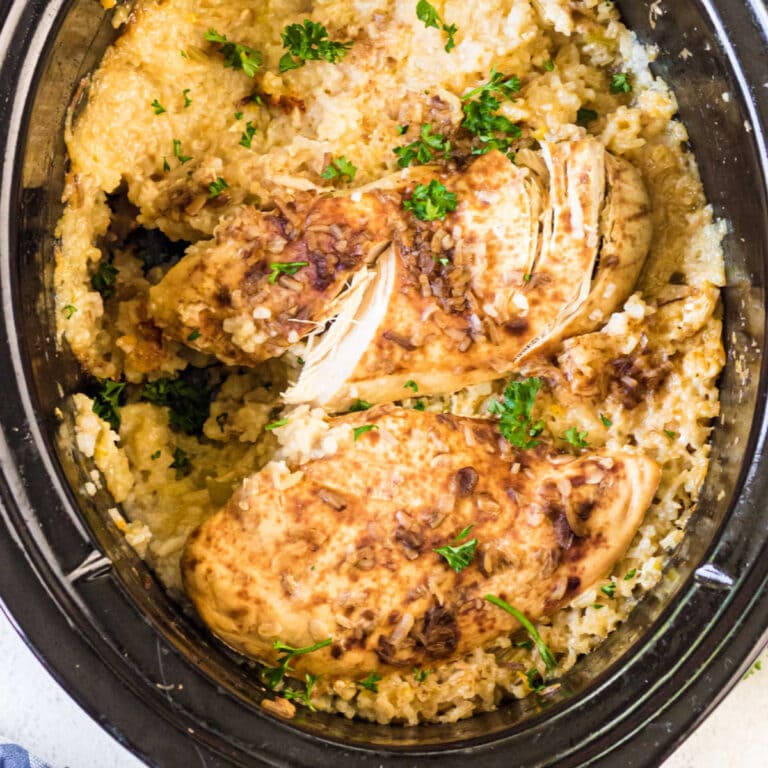 Fiesta Chicken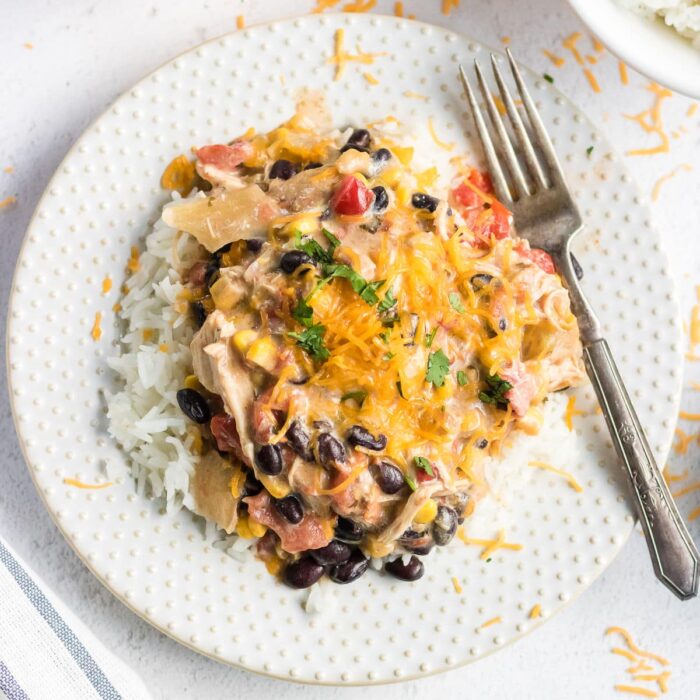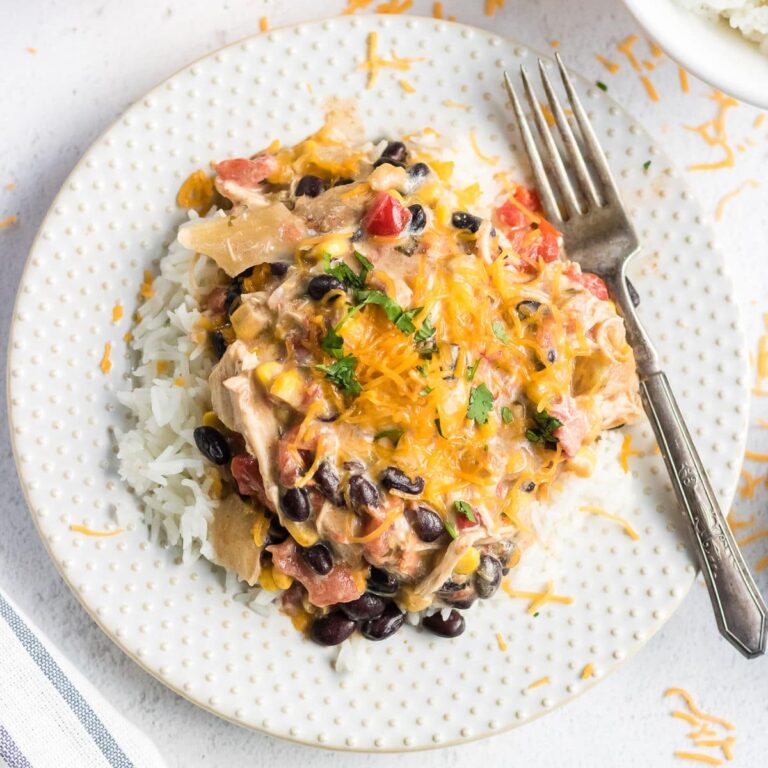 Full of black beans, chicken breast, and cheesy goodness!
Fiesta chicken is the perfect game day dish! Use it over white rice or spoon it over tortilla chips to make can't-eat-just-one nachos for a crowd. It's so easy for busy weeknights, too.
Serve with chips and plenty of shredded Cheddar cheese.
Tequila Lime Chicken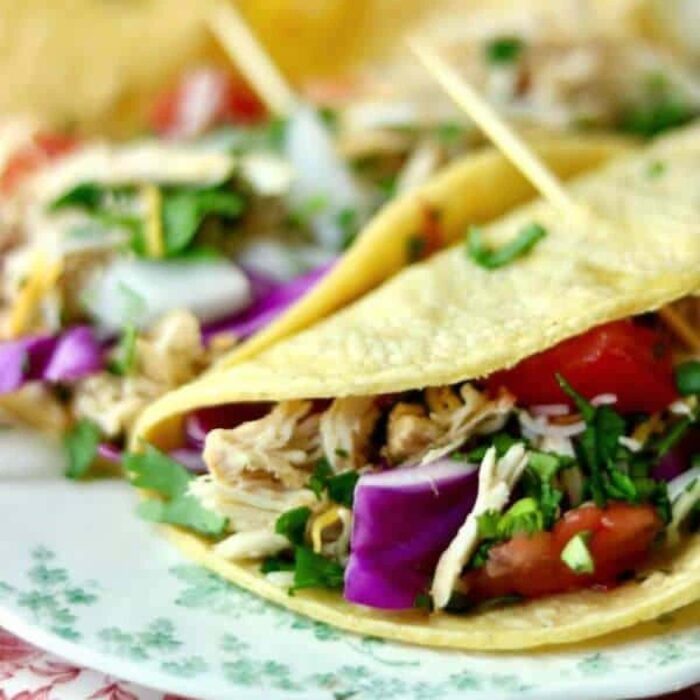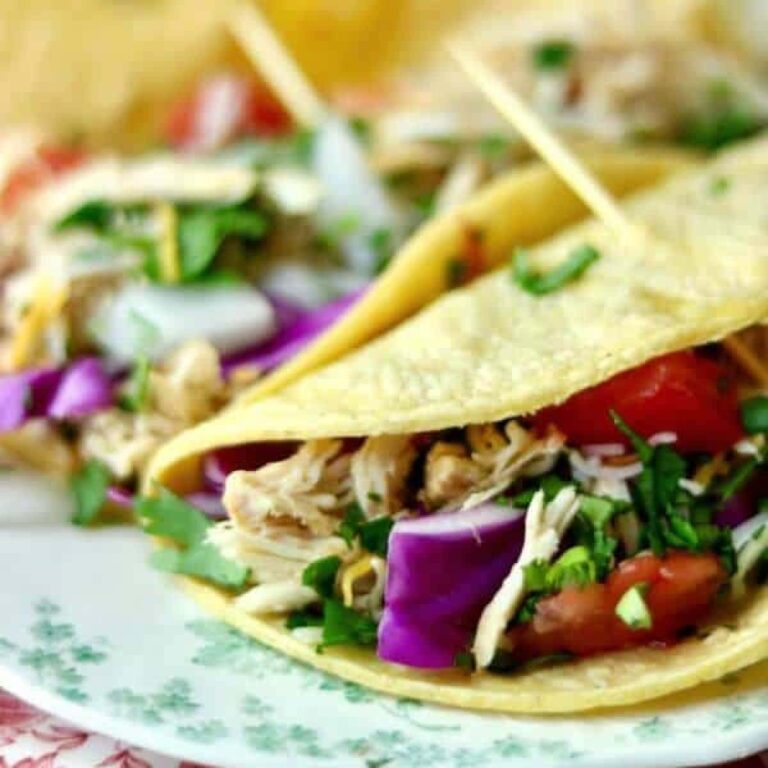 Cooking low and slow means that all the flavors have time to reach their peak of deliciousness in this smoky tequila lime chicken - perfect for crockpot chicken tacos for a crowd!
Creamy White Chicken Chili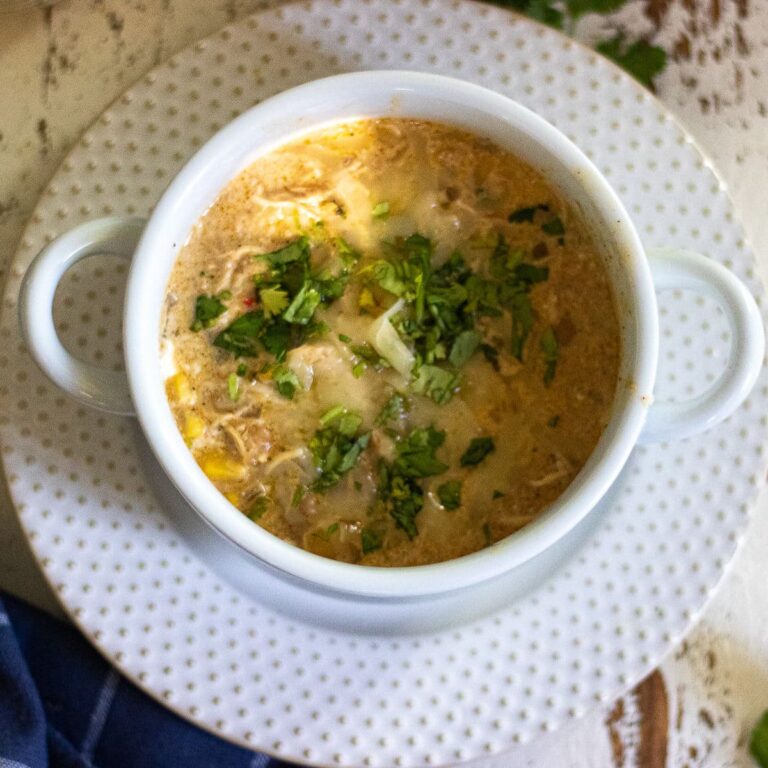 Chicken & Sausage Gumbo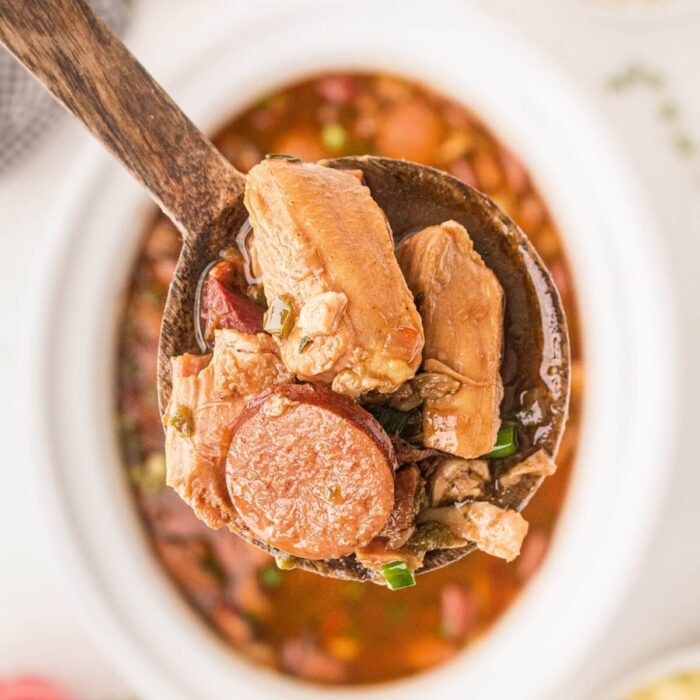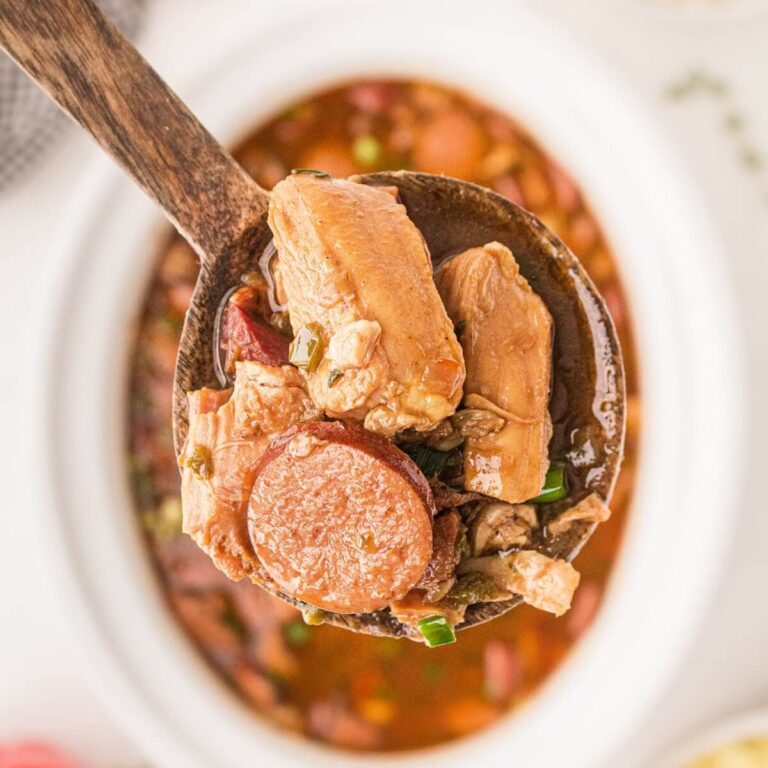 Authentic Louisiana chicken & sausage gumbo has all that delicious Cajun flavor you love but it's so much easier when you make it in the crockpot!
Pineapple Teriyaki Chicken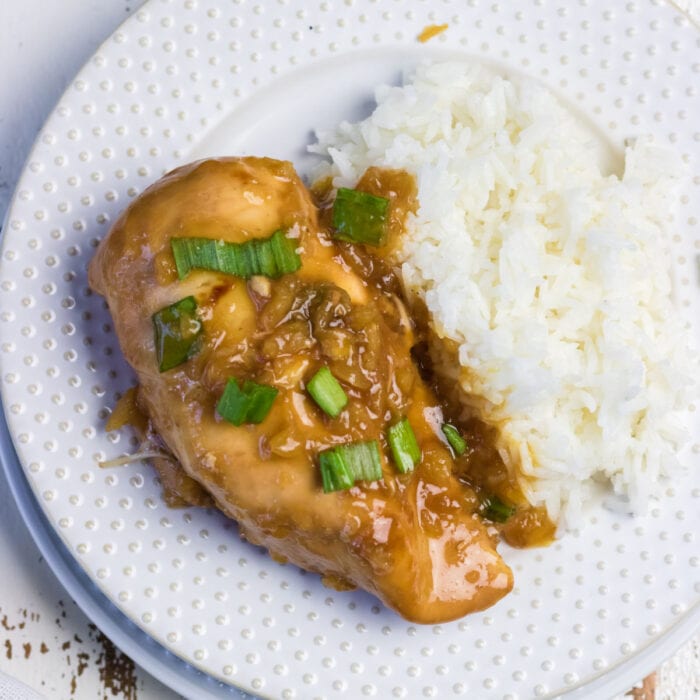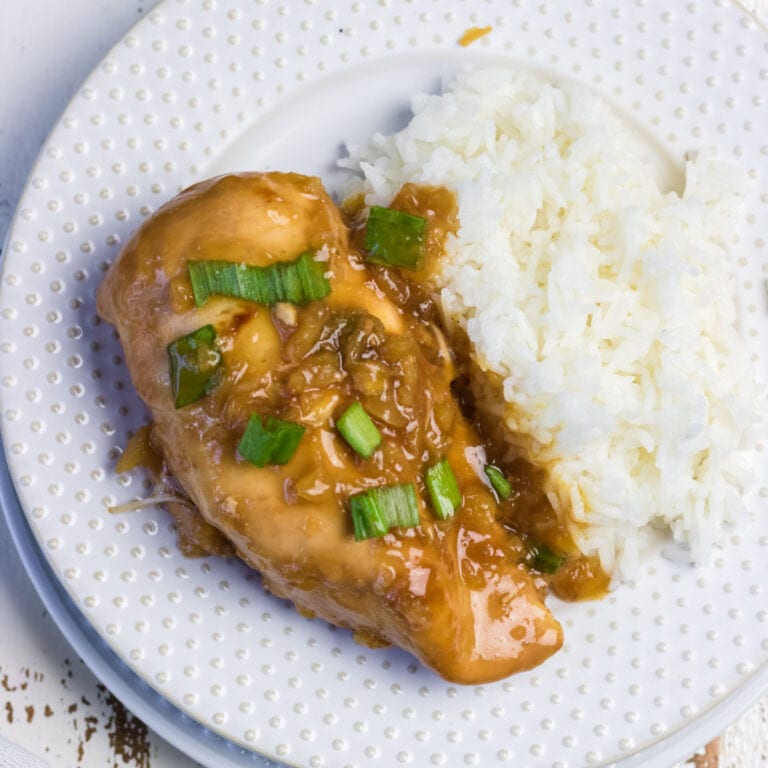 Quick and easy with just THREE ingredients! Pineapple Teriyaki Chicken is an easy chicken recipe that's perfect for beginner cooks or when you've got a super busy day ahead of you! You can use pork chops or pork loin in this one. It's also called Hawaiian Chicken sometimes.
Slow Cooker Pozole Verde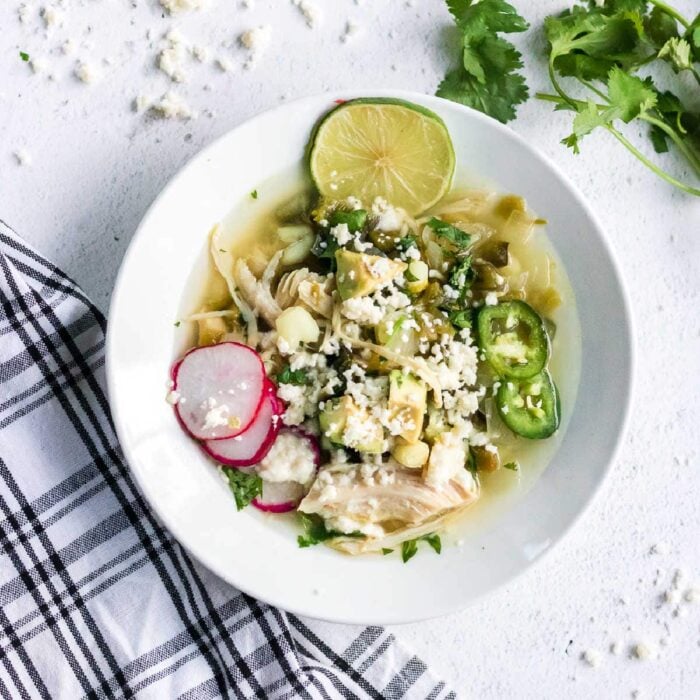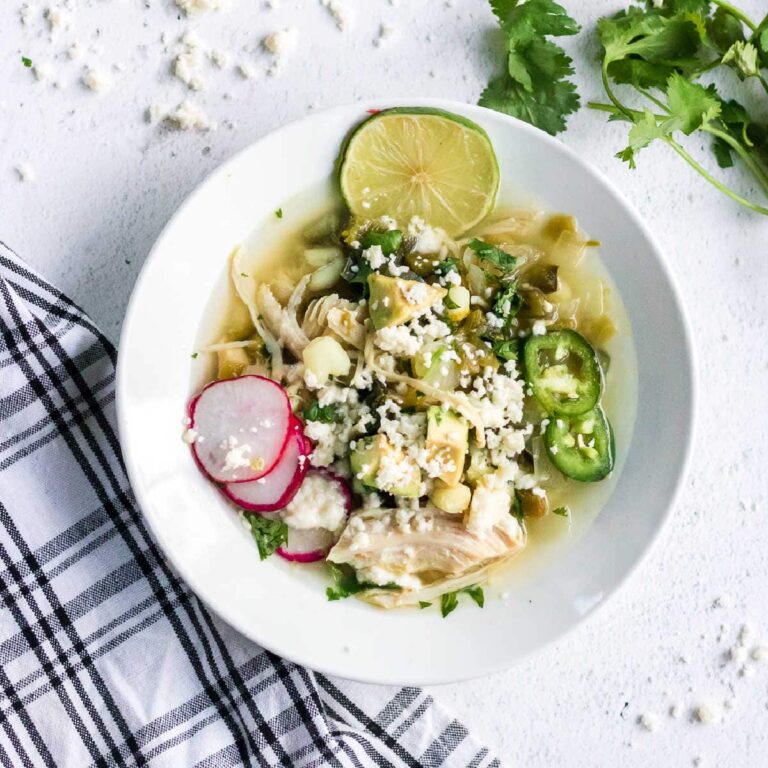 Crock Pot Chicken & Dressing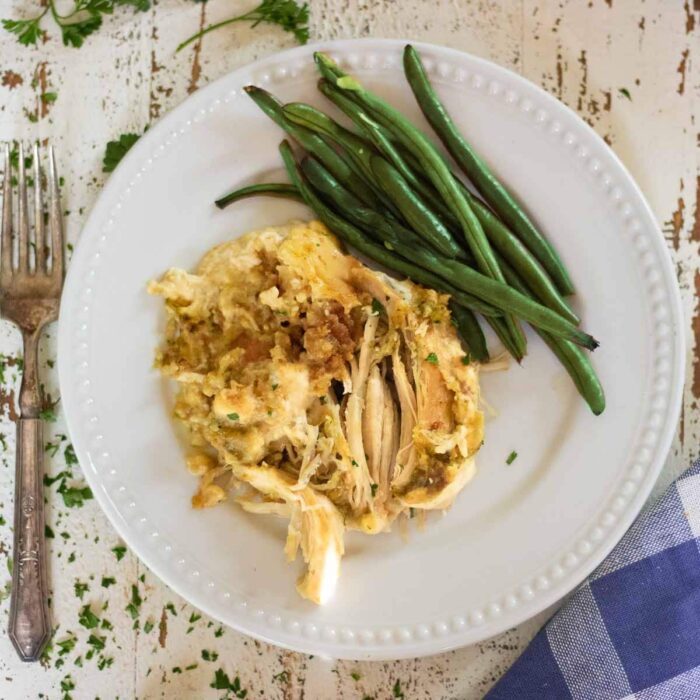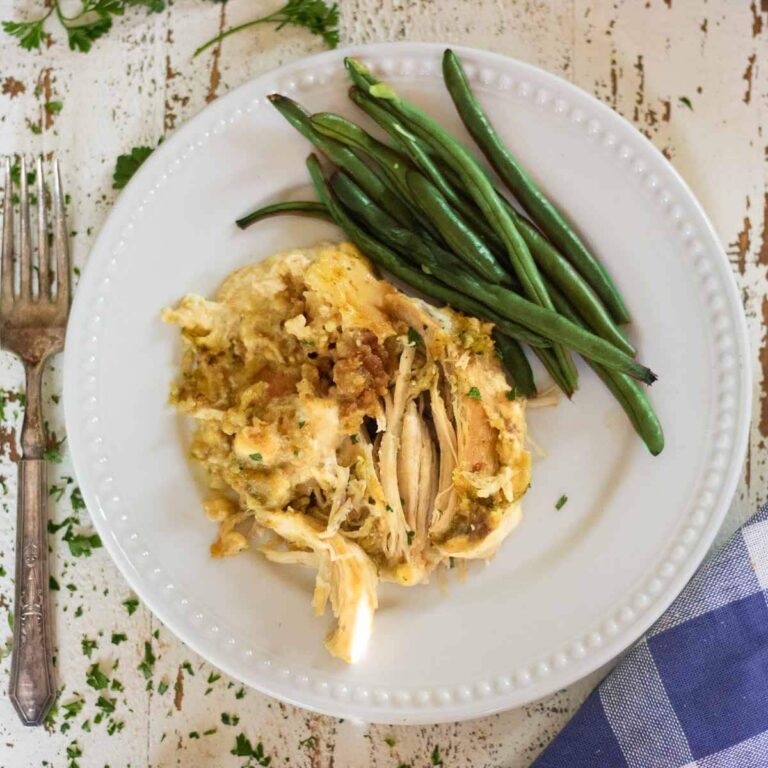 Chicken & dressing is a whole Sunday dinner at Grandma's in a slow cooker! Tender, juicy chicken, dressing, and green beans cook all day in your crockpot in a sour cream & cream of chicken soup gravy until the house smells so good you want to gnaw on the walls. This is great for turkey breast, too.
Creamy Ranch Chicken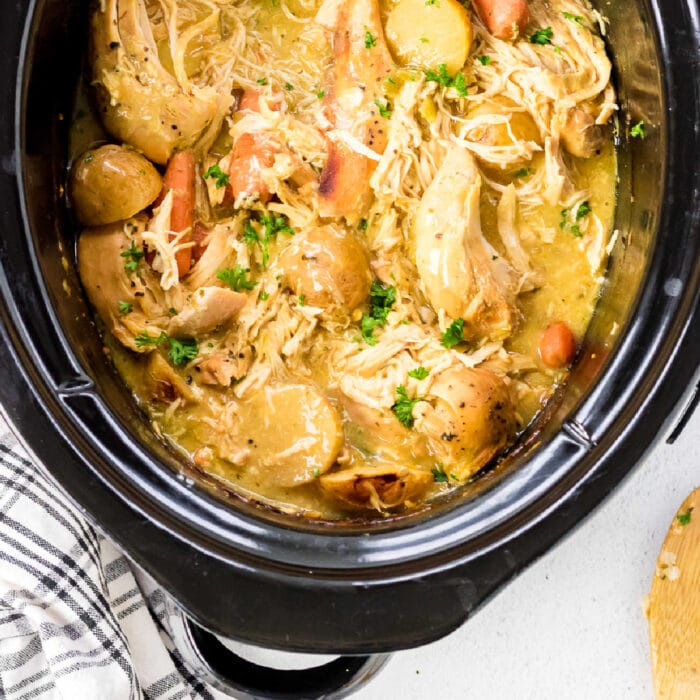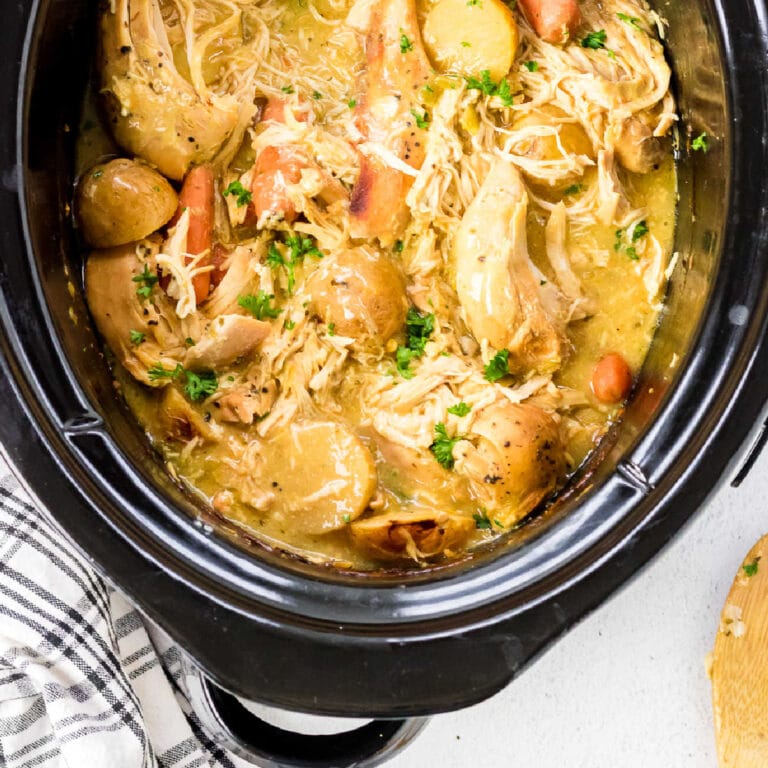 This easy crockpot ranch chicken is a full meal with tender chicken breast, carrots, and potatoes in a creamy gravy. It's seasoned with a packet of ranch seasoning.
More Great Crockpot Chicken Recipes
Here are even more great crockpot chicken recipes. Not all of them are mine - but they're all from bloggers that I love!
Expert Tip: Save time and money by buying a big bag of boneless chicken breasts or thighs at Costco (or Sams, or...). Thaw overnight in the fridge if frozen. Dump them all into the slow cooker with about ⅓ cup stock, a couple of carrots, an onion cut in half, and 3 celery stalks. Don't forget the salt and pepper! Cook on low for 6 to 8 hours, remove vegetables, and shred the chicken. You'll have cooked chicken for casseroles, tacos, sandwiches, and more!
Spray the inside of the slow cooker with no-stick cooking spray to make clean up super easy!
Preheat the slow cooker when you are going to be putting hot foods into it - such as when you sear the chicken, or add a hot broth. It keeps the crock from cracking AND it helps it cook faster.
Boneless chicken thighs will be juicier and more tender than boneless chicken breast in the slow cooker.
Here are the questions I am most frequently asked about this recipe.
Is it OK to put raw chicken in slow cooker?
Yes, the slow cooker keeps it cooking at safe temperatures.
Is it better to cook chicken on high or low in crockpot?
Always cook boneless chicken on low, if possible. Cooking on high dries it out and toughens the meat. Bone in chicken handles high heat better than boneless but still is more tender when you stick to low heat.
Can I put frozen chicken in the crockpot?
Technically you can as long as you make sure that the temperature is 165F before you serve it. Be careful though - I've had frozen chicken crack the crock and I've had a huge mess to clean up (we ended up with pizza for dinner.).
📚 Related recipes
What to serve with crockpot chicken
Originally published January 4, 2021. Last updated September 29, 2021 to add even more great recipes and information!