If you're looking for a great dessert there's no doubt that you'll find one in this list of over 50 cheesecake recipes!
The criteria for my choices? A balance between easy to make, unique flavors and styles, and clear instructions.
The hardest thing about this list is which to make first.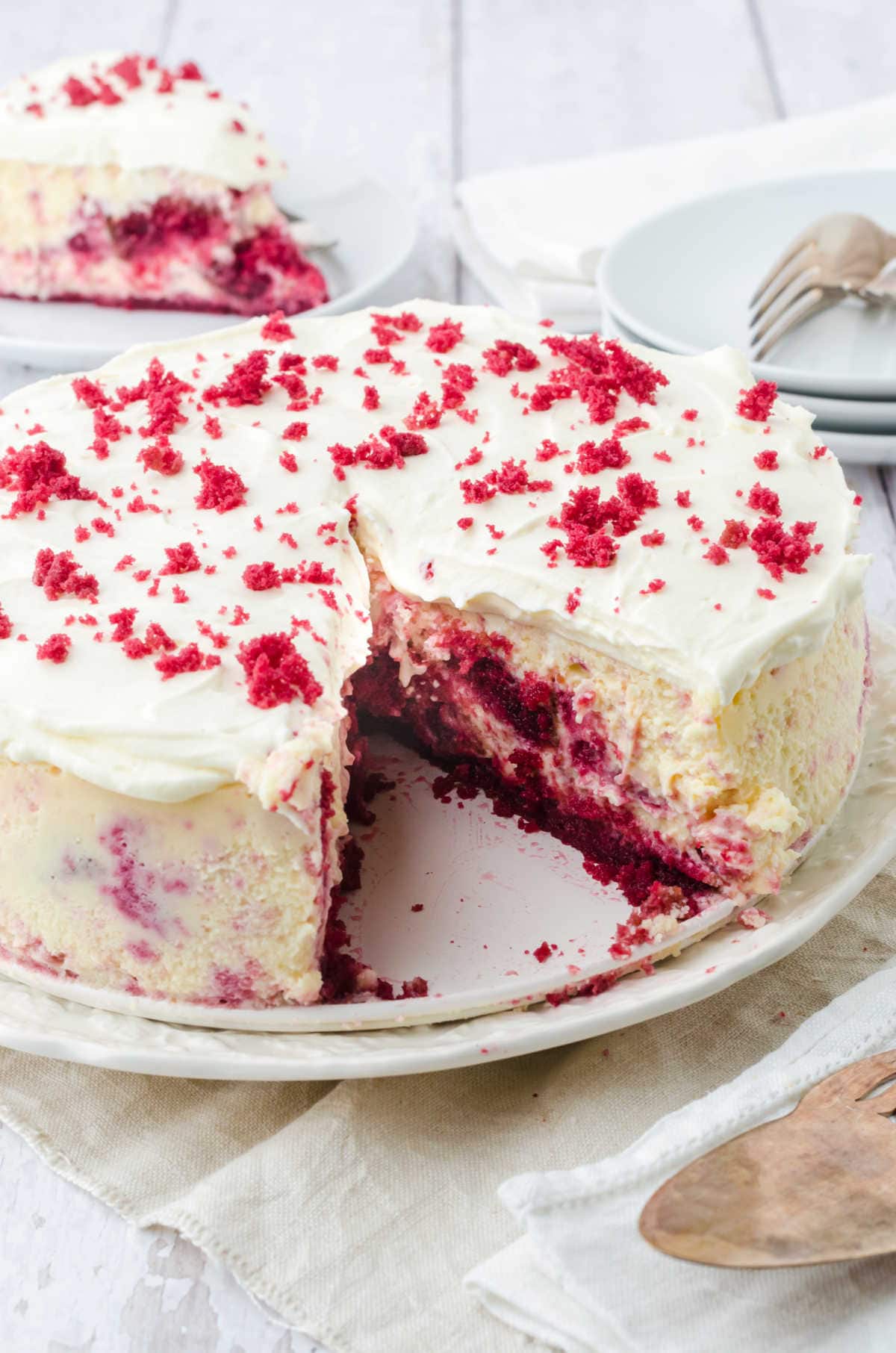 Table of Contents
Southern banana pudding cheesecake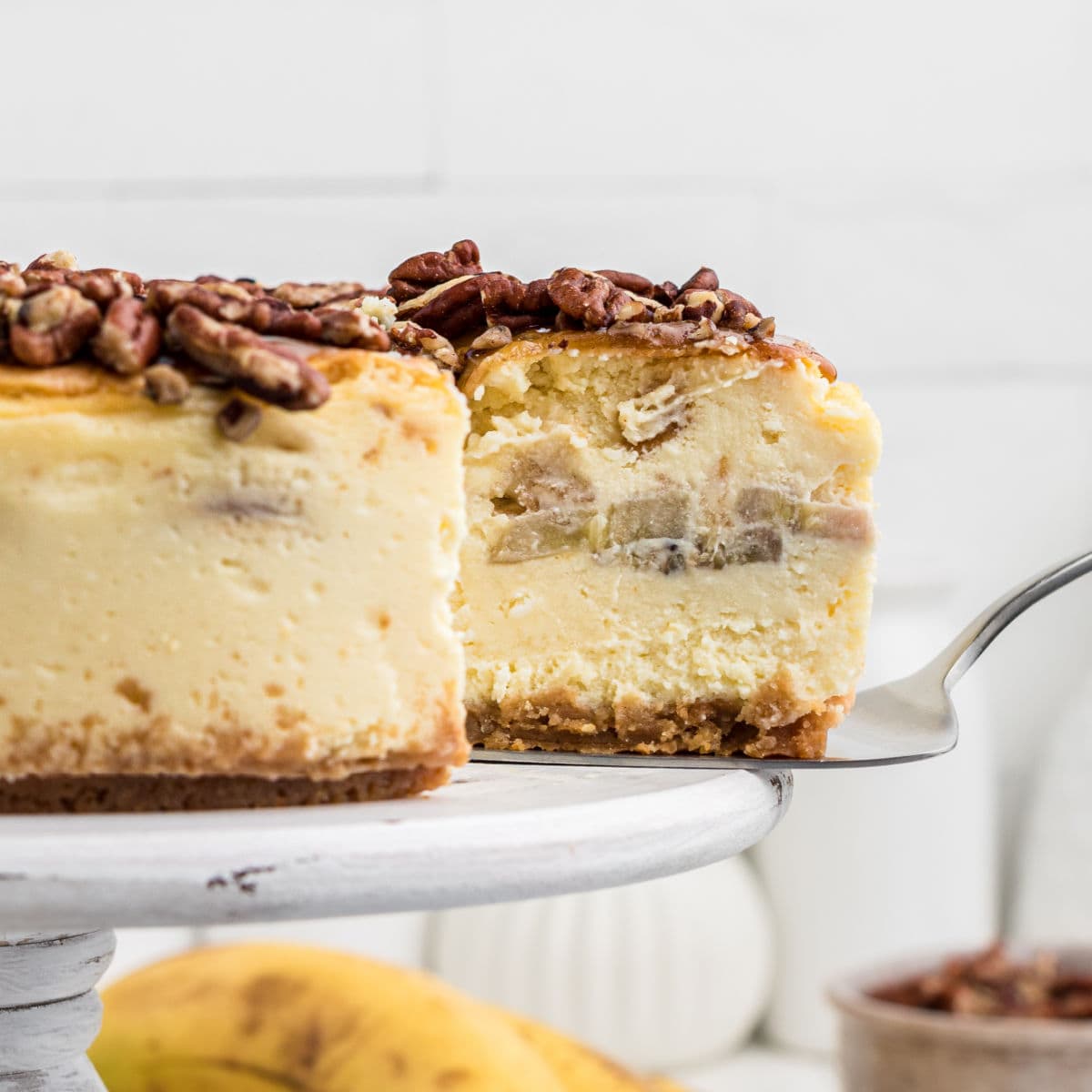 If you love banana pudding you've got to try this Southern banana pudding cheesecake! Creamy vanilla filling is layered with 'Nilla Wafers and ripe bananas, then pecans are sprinkled on top.
Red velvet cheesecake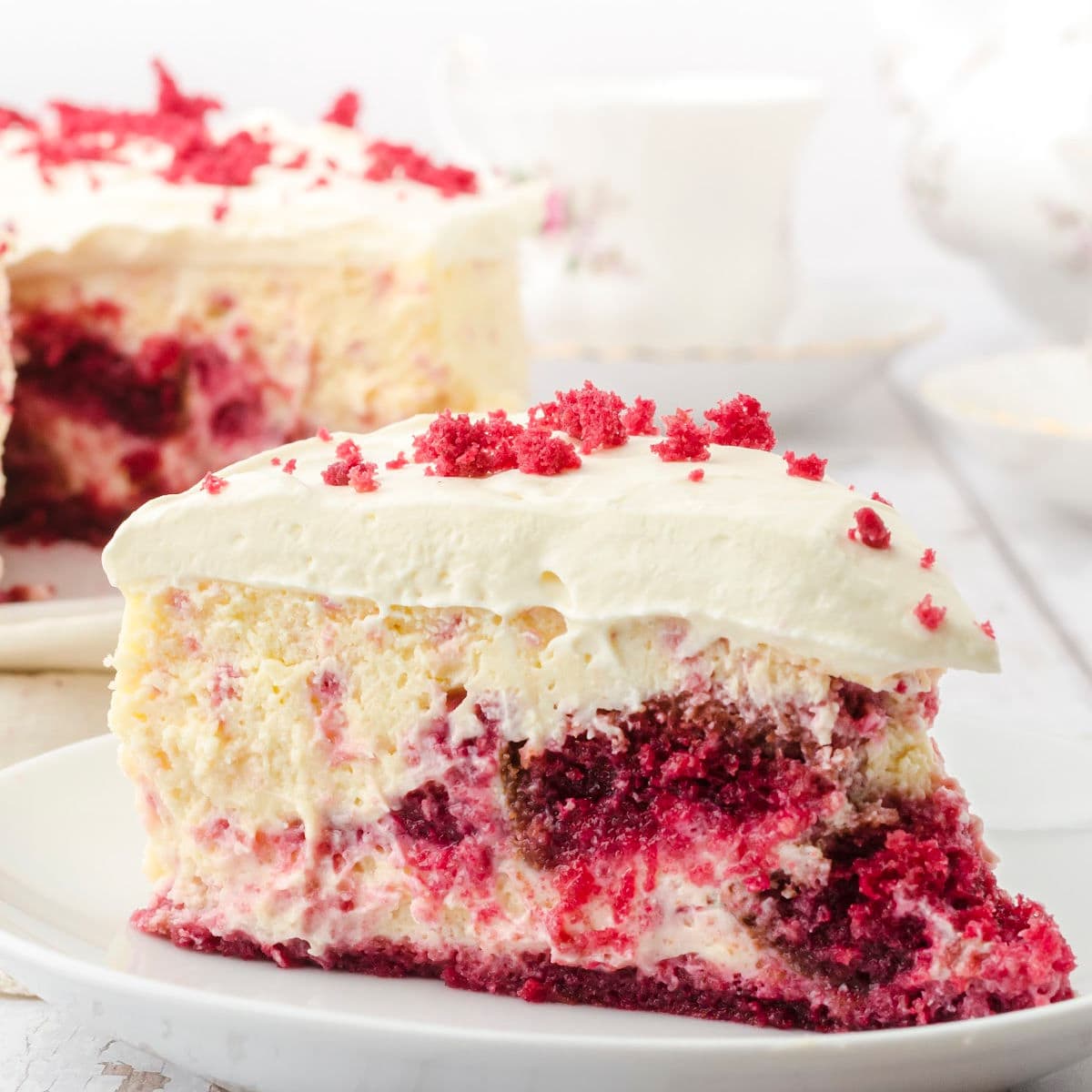 Love red velvet? Me, too!
This unique red velvet cheesecake is one that I developed myself. It uses my delicious red velvet cake that's then crumbled into the New York cheesecake filling. The crust is also made from red velvet cake!
Reese's peanut butter cheesecake
Reese's peanut butter cheesecake has all the flavor of your favorite candy! Peanut butter filling is baked and topped with a chocolate ganache covered in chopped Reese's Peanut Butter Cups AND Reese's Pieces for the ultimate peanut butter lover's dessert!
Pumpkin Cheesecake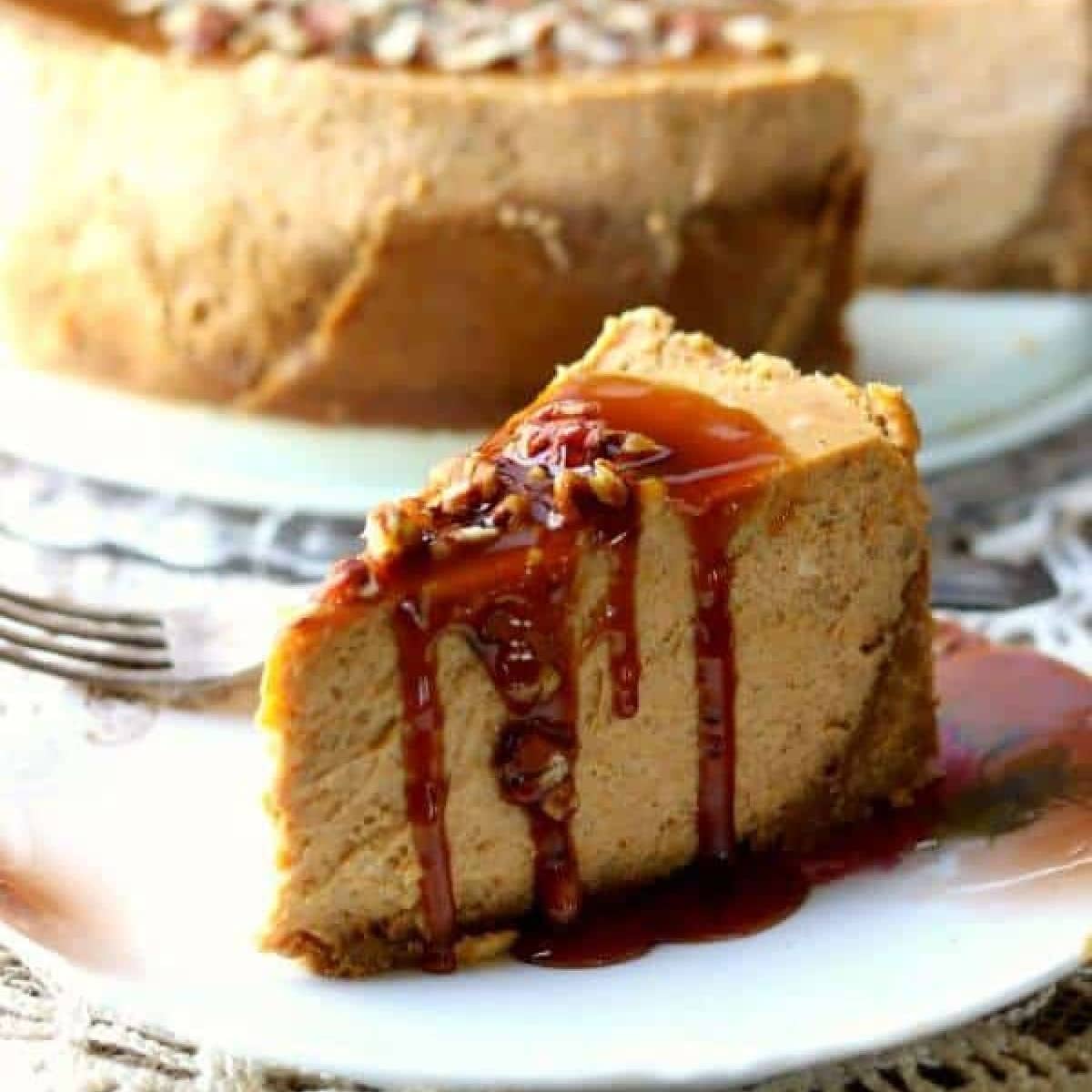 Pumpkin cheesecake is so perfect for fall! Pumpkin filling is baked in a gingersnap crust then topped with a bourbon caramel sauce and sprinkled with pecans.
Irish Cream cheesecake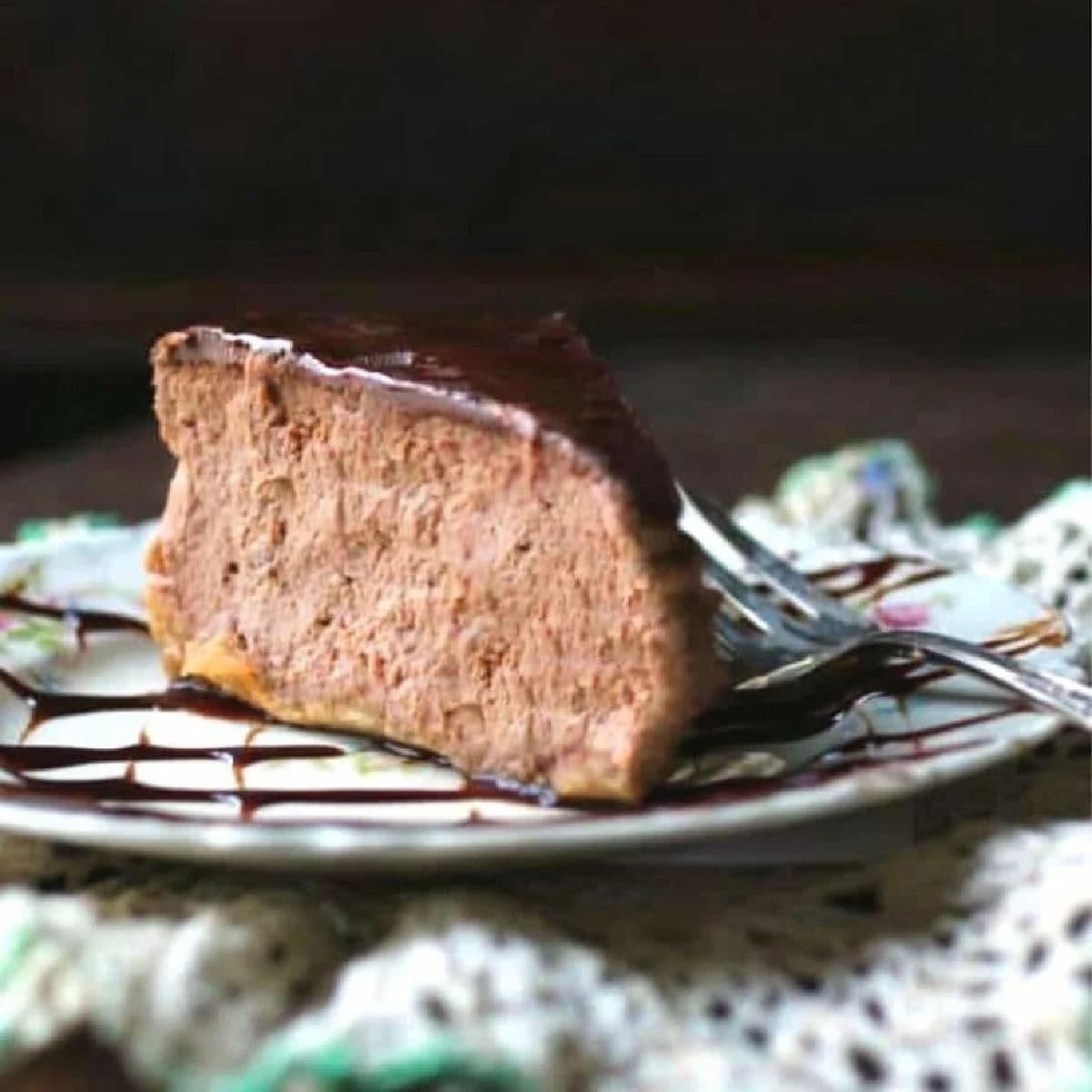 Irish cream cheesecake is a creamy concoction is full of rich, chocolaty flavor with a hint of Irish Cream. The whole thing is covered with an Irish Cream infused chocolate ganache.
I love this one for Valentine's Day and St. Patrick's Day.
More cheesecake recipes from Restless Chipotle
We do love our cheesecake recipes here at Restless Chipotle. My family often asks for their favorite flavor for birthdays and other special days.
Here are more of my recipes for you to try. All of them are super creamy, dense, and crack-free!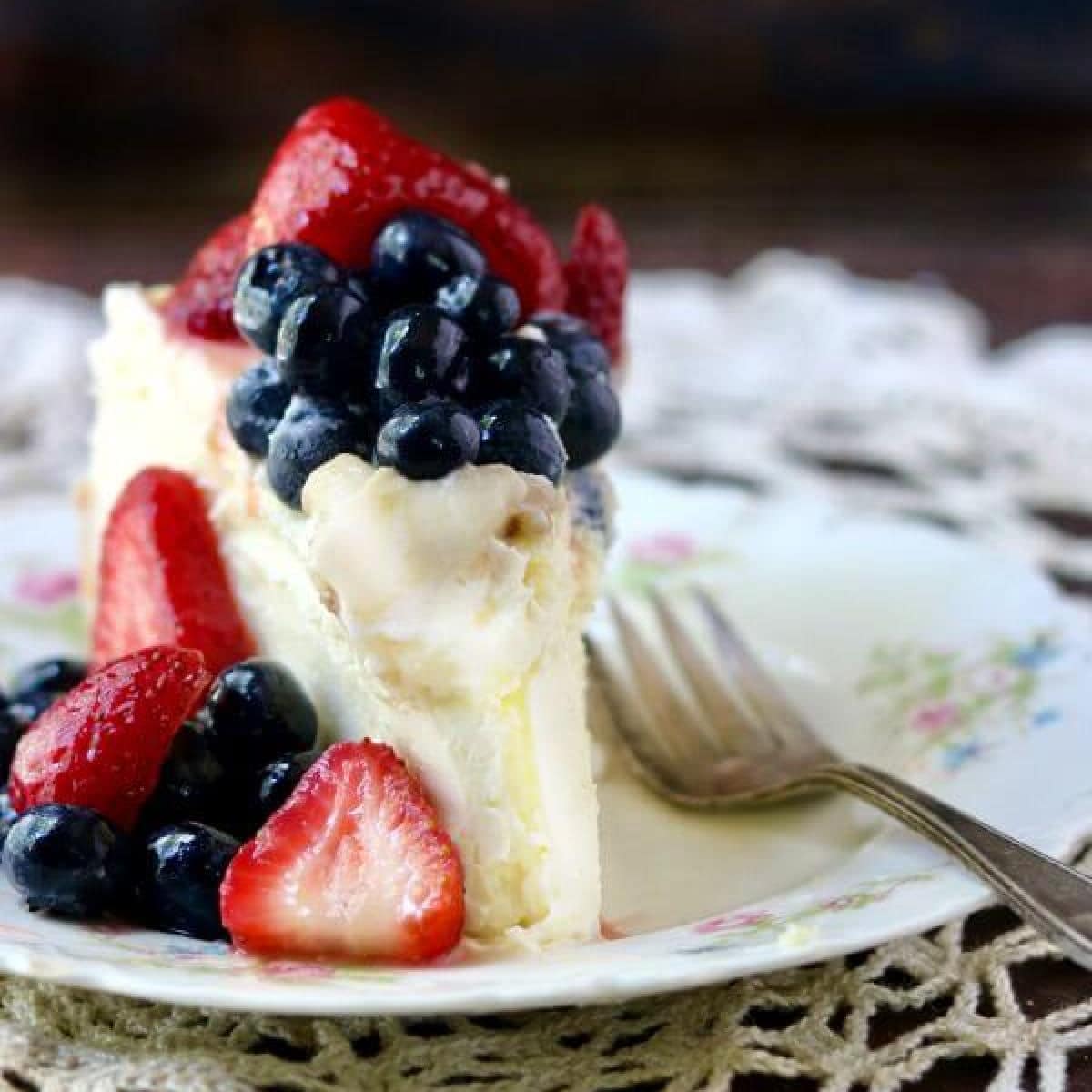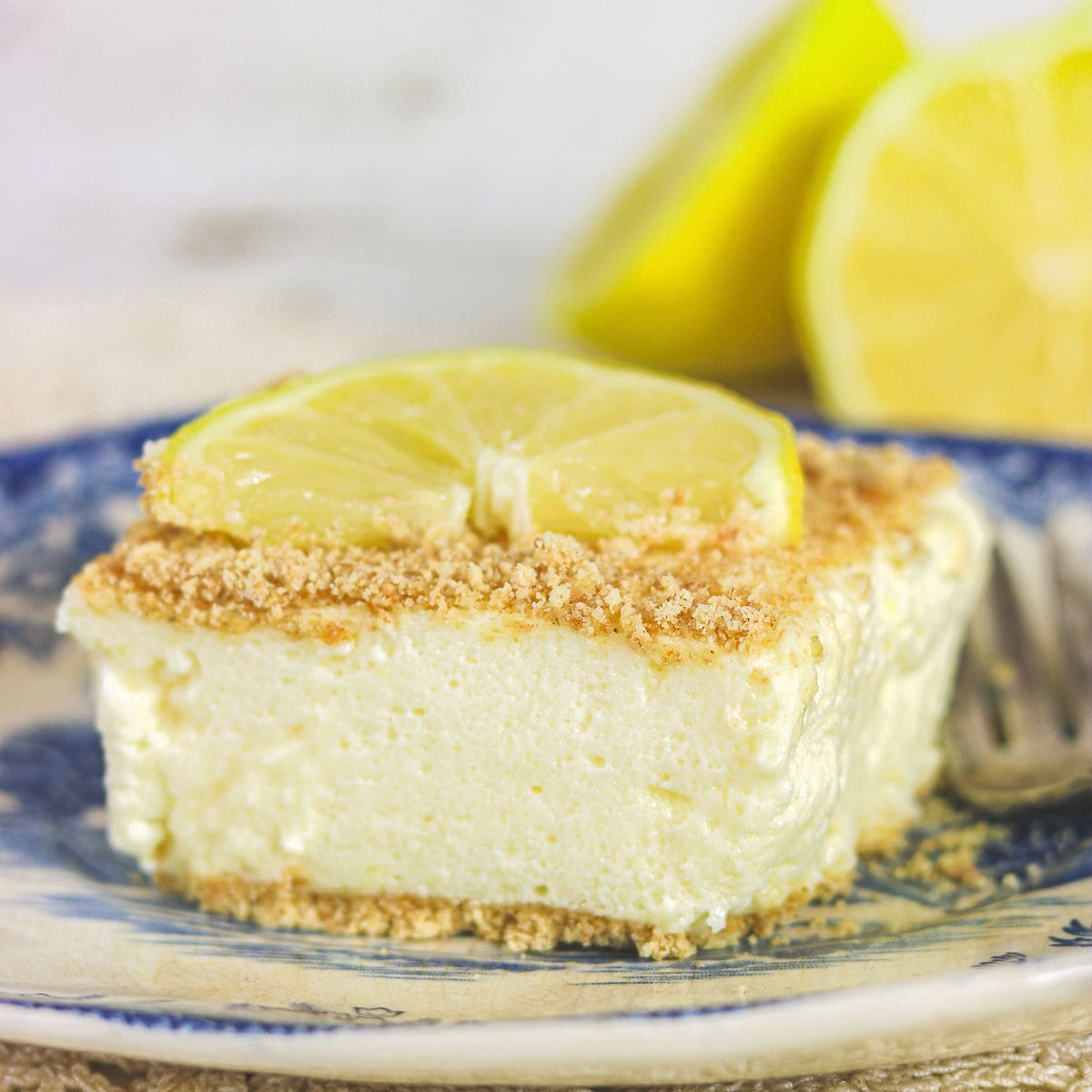 More cheesecake recipes
These are some of my favorite cheesecake recipes from other bloggers.
Once you find a recipe that you love, and that works for you, it's easy to create variations.
One thing I've learned - cheesecake is expensive but don't buy inferior ingredients or your cake just won't be as good.
Tips for Perfect Cheesecake
I'm pretty sure I have shared these tips before but here they are again. Cheesecake is really easy to make, and it can be perfect every single time if you remember these -
Pre-baking your crust will keep it from getting soggy.
Always have all ingredients at room temperature.
Beat the cream cheese until it is smooth and satiny before adding the rest of your ingredients.
Never whip or beat the batter.
Add eggs one at a time, mixing 2 minutes or so between each.
ALWAYS mix ingredients at the lowest speed possible with paddles. You don't want air getting into your batter.
Give the pan a quick drop on the counter to release air bubbles. A small drop...don't stand on a chair or anything. Three inches is plenty.
Wrap the bottom of the springform pan tightly with aluminum foil so it is waterproof.
Use a bain marie (water bath - just put your springform in a larger pan and half fill with hot water).
Follow directions exactly.
Use the proper oven temperature.
Don't open the oven until it's time to take the cake out. For some recipes this may mean AFTER a resting period in the closed, turned off oven.
Don't over bake! It should be slightly jiggly in the middle.
Allow to come to room temperature before chilling overnight or at least 6 hours.
Place paper towel on the top before refrigerating to absorb moisture.
Store tightly covered and not with onions, garlic, or other strong flavors.
Use a good cream cheese. I like Philadelphia because it always works for me.
Leave the springform sides on until serving time. Then loosen the clasp slowly. If it seems to be sticking run a knife around it.
First published October 25, 2013. Last updated December 12, 2022 to replace broken links, add more information, and improve readability.