These cozy winter dinner ideas are perfect for those times when it's dark, dreary, and so cold outside that the wind is banging on the windows trying to get in.
It's time for hearty comfort foods like white chicken chili and black bean soup - easy meals that the whole family will love.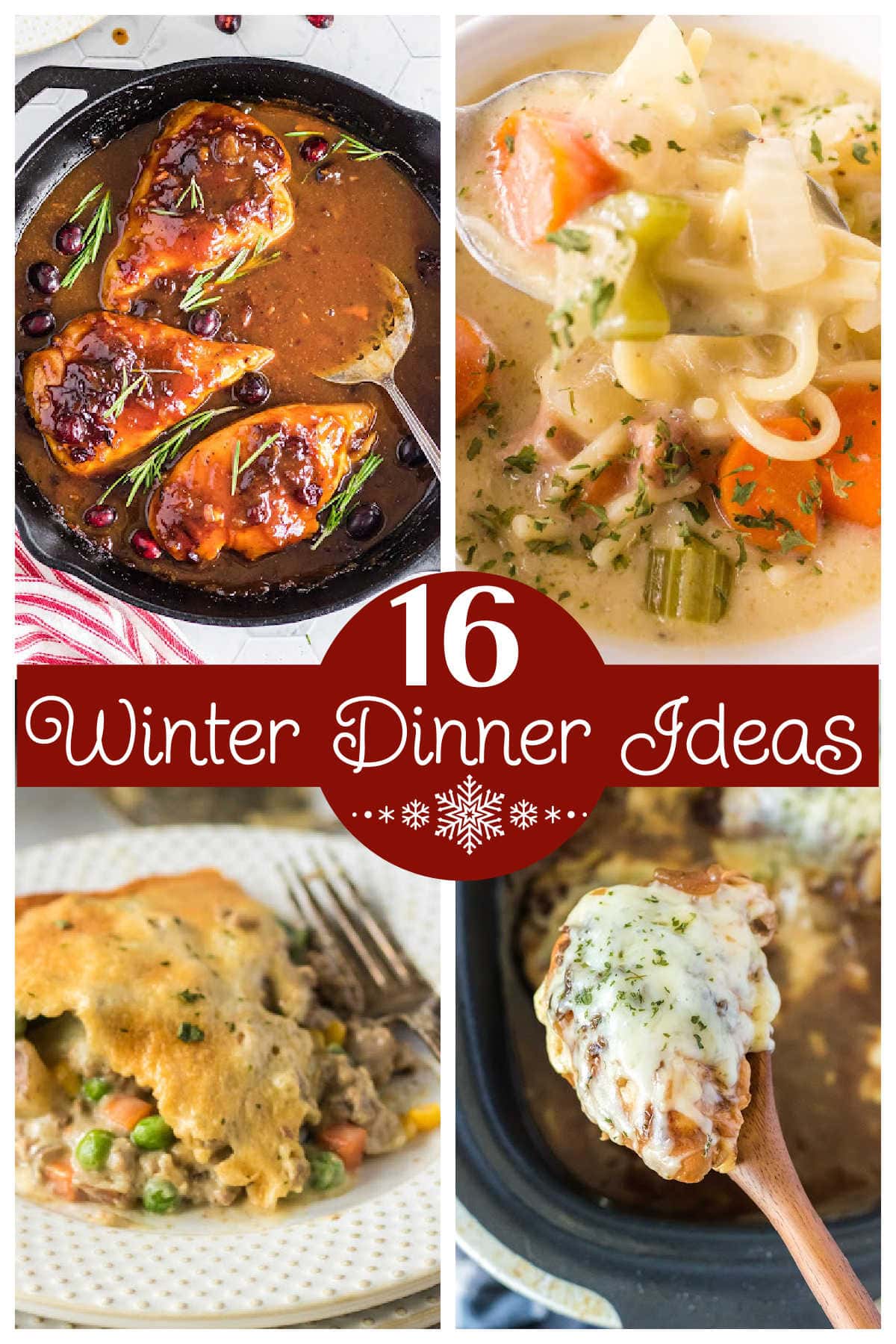 Table of Contents
❤️ Why you'll love it
Comfort foods are generally made with ingredients that are so common you probably have most of them in your pantry.
Many of these recipes have been pleasing families for generations. They're proven delicious.
Each recipe has been chosen especially for its easy preparation.
Dinner can be a tough decision any time of the year but since winter dinners need to be heavier you can't just throw together a salad or toss a chicken breast on the grill.
Warm your family up from the inside out with these easy winter dinner ideas!
Slow cooker comfort food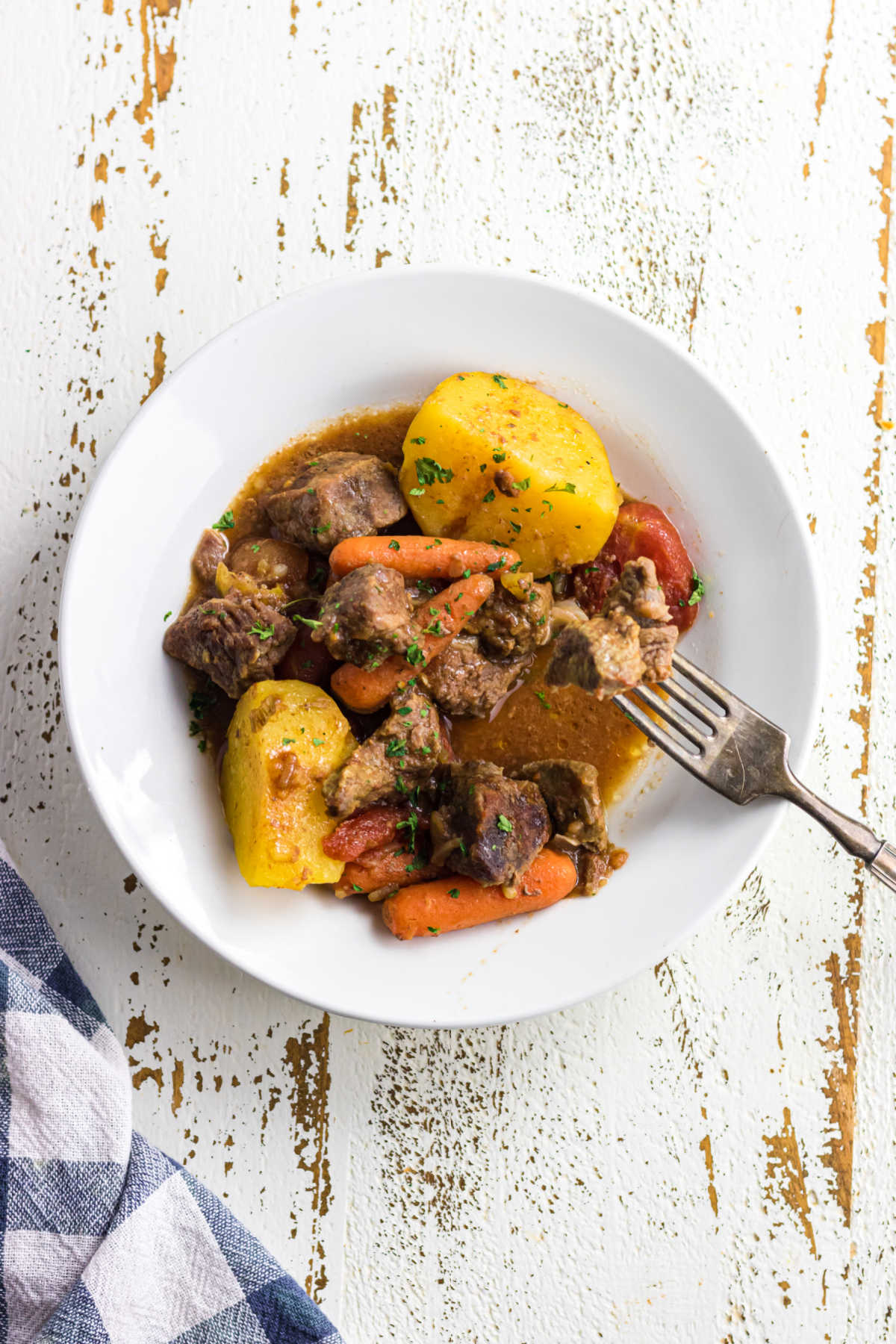 Slow cooker beef stew is perfect for the family members that just want the meat and potatoes. It simmers all day until the beef is butter tender and the vegetables are swimming in a flavorful stock.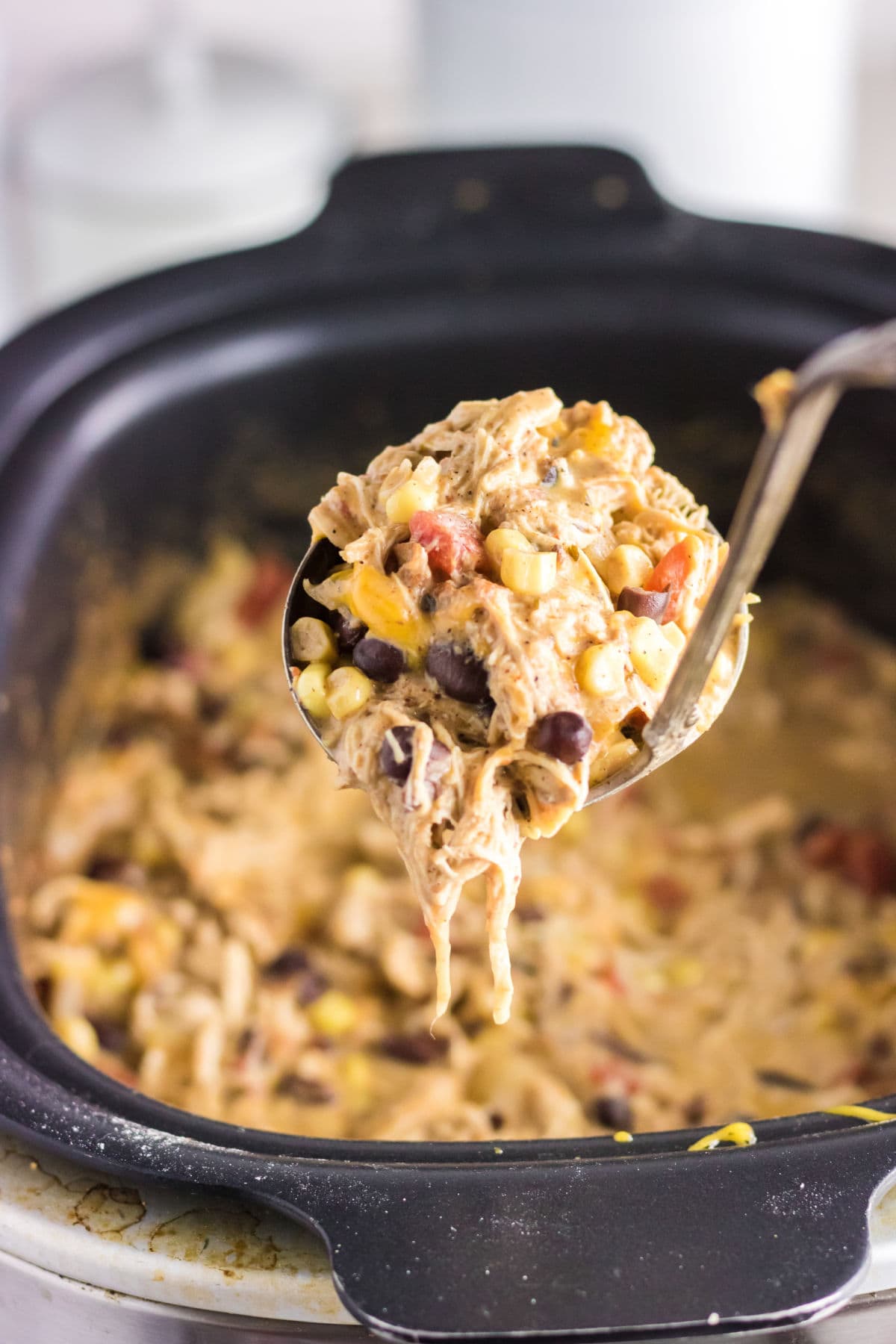 Crack chicken chili is full of spicy southwestern flavor plus extra goodness from Ranch seasoning and bacon.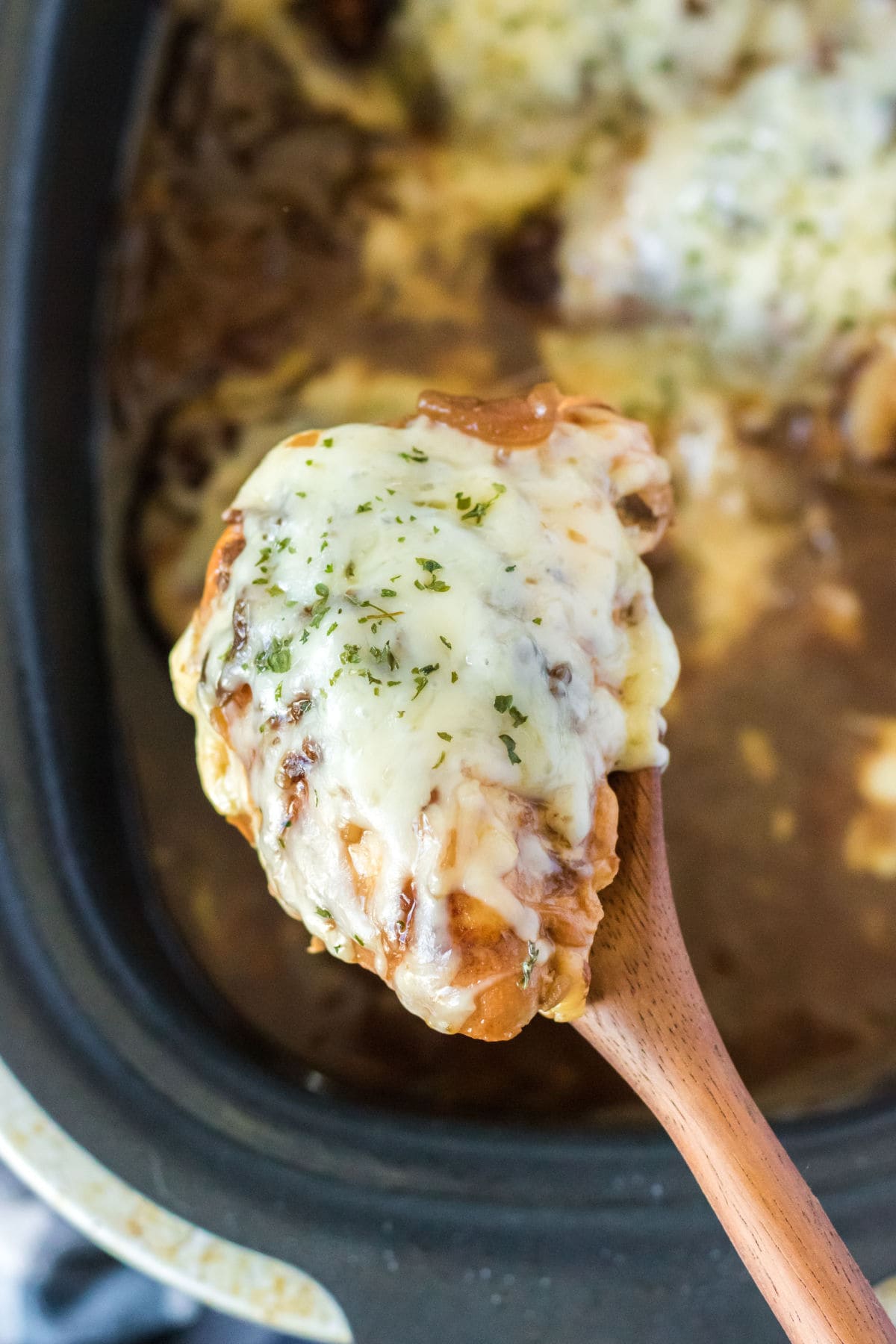 There's nothing in the world like this crockpot French onion chicken! Serve with a side of mashed potatoes - make them ahead of time or pick up a some from the deli at the store.
Slow cooker chicken and dumplings almost make you wish for cold weather! Hearty and creamy - the perfect way to warm up. Serve with this 15 minute Mexican hot chocolate cobbler.
Quick and easy winter dinners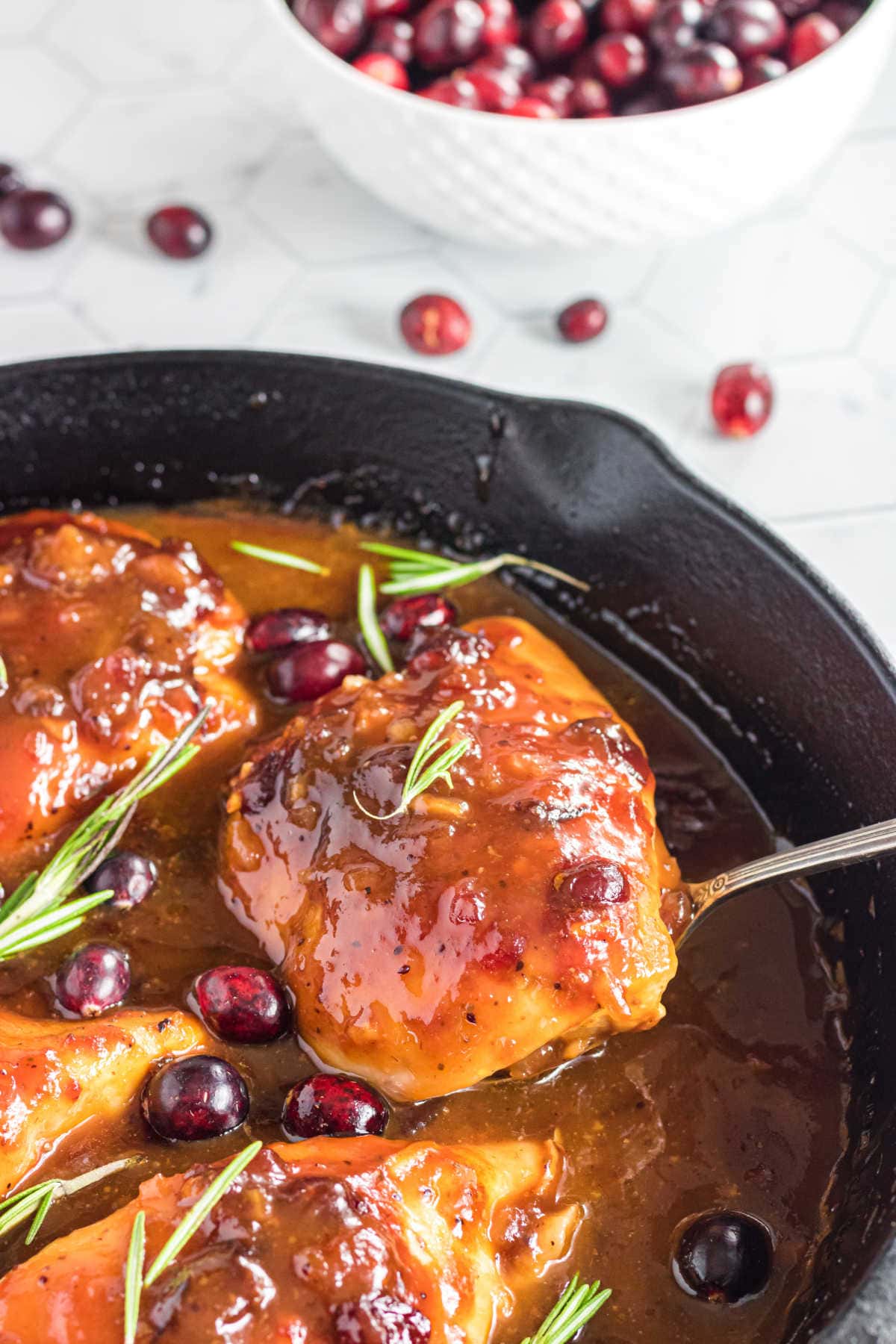 Cranberry chicken is made with canned cranberry sauce so you can have it whether cranberries are in season or not! There's almost no prep time and most of the work is done in the oven. Serve with baked sweet potatoes.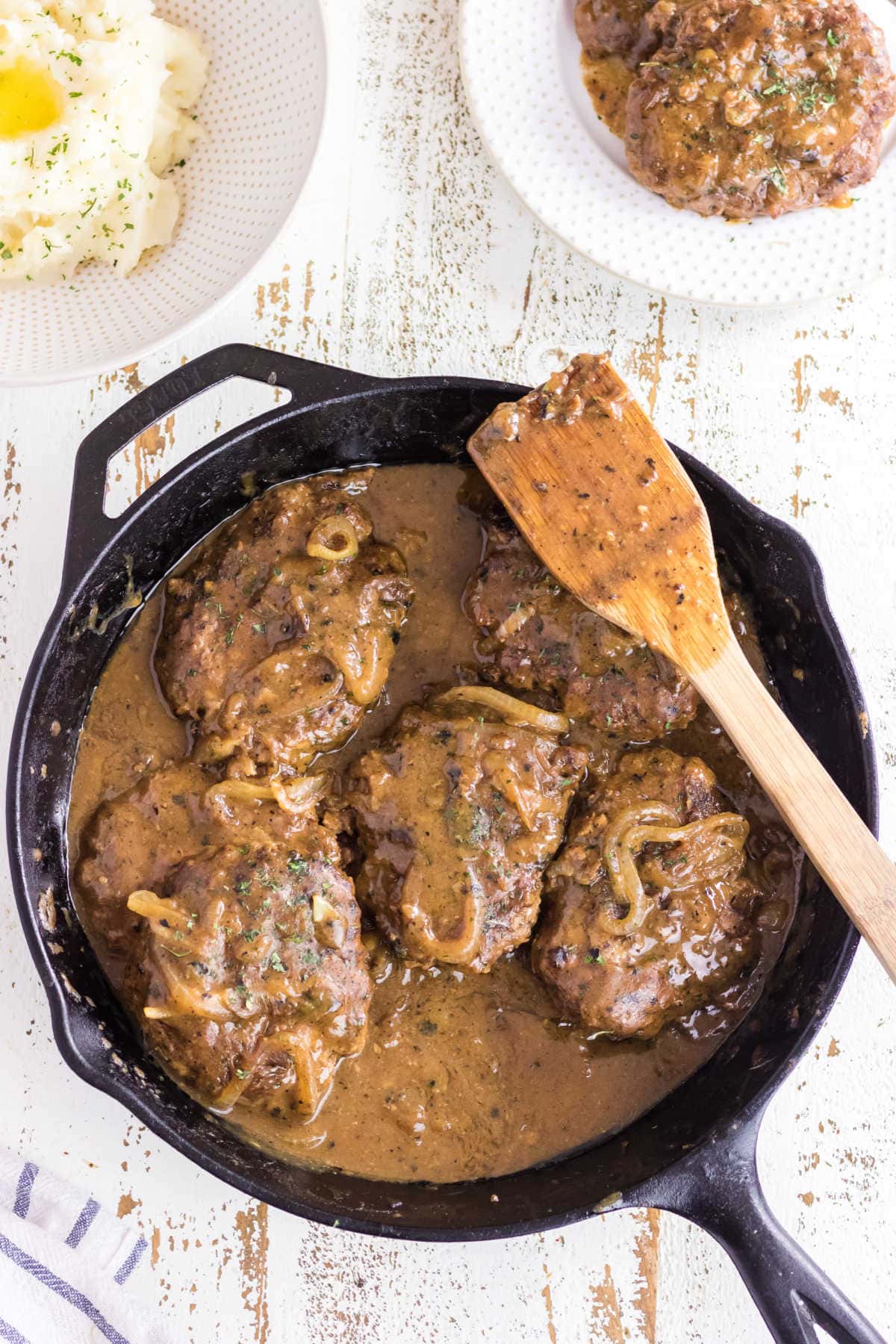 Hamburger steaks in onion gravy are a family favorite and they're easy on the budget. We like them with country style red skinned mashed potatoes to soak up that rich gravy!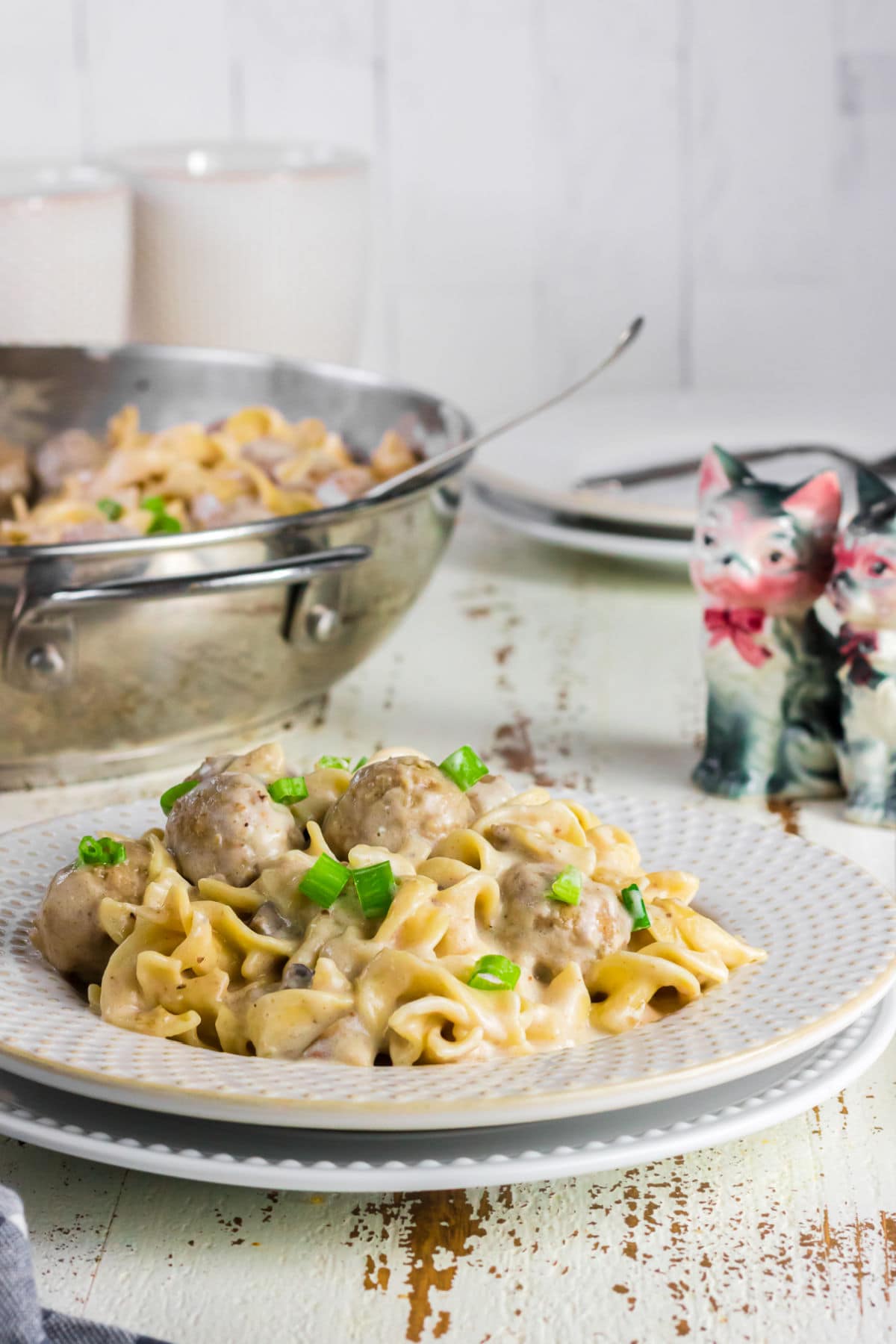 You can make this super easy meatball stroganoff recipe right on top of the stove or in the slow cooker. We like it with a broccoli cauliflower salad for crunch. On top of the stove it takes just 30 minutes.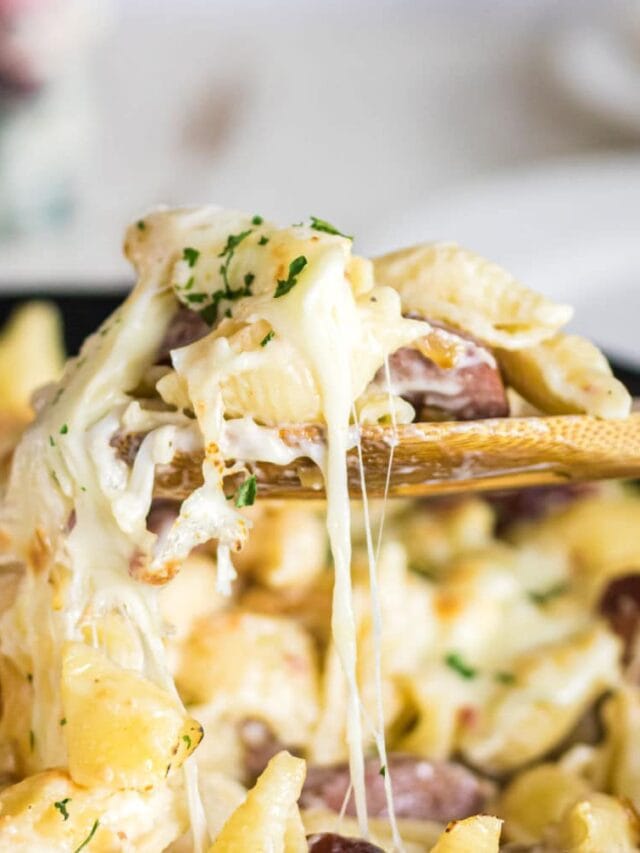 Smoked sausage alfredo is done in a skillet in 30 minutes! It's creamy with plenty of gooey cheese and tender pasta. Serve with hot 30-minute dinner rolls and sit back and enjoy the appreciation.
Cozy casseroles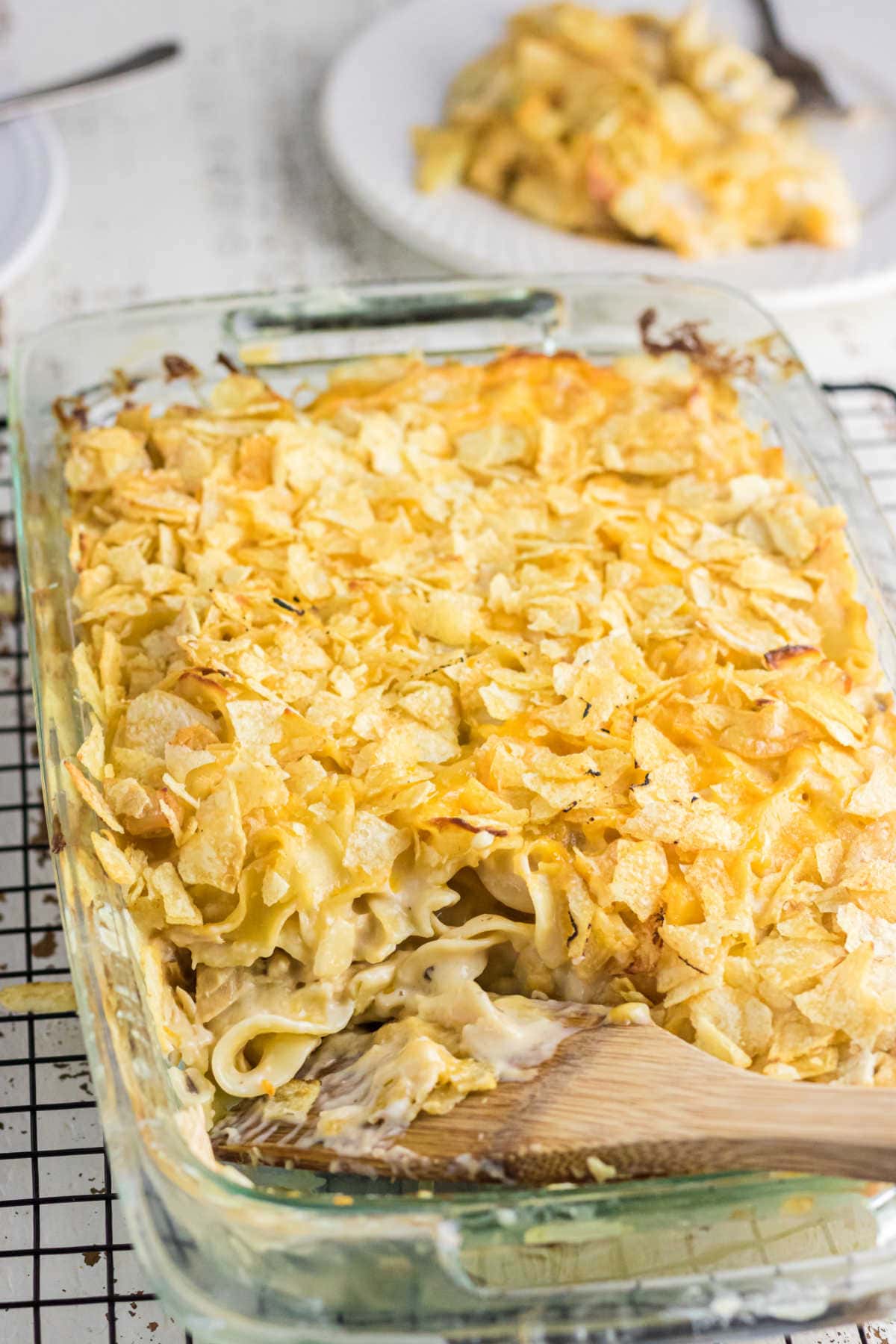 Remember Mom's tuna casserole with the creamy sauce and noodles topped with crispy, salty potato chips? Well here it is and it's just as yummy as ever. Serve with biscuits and honey.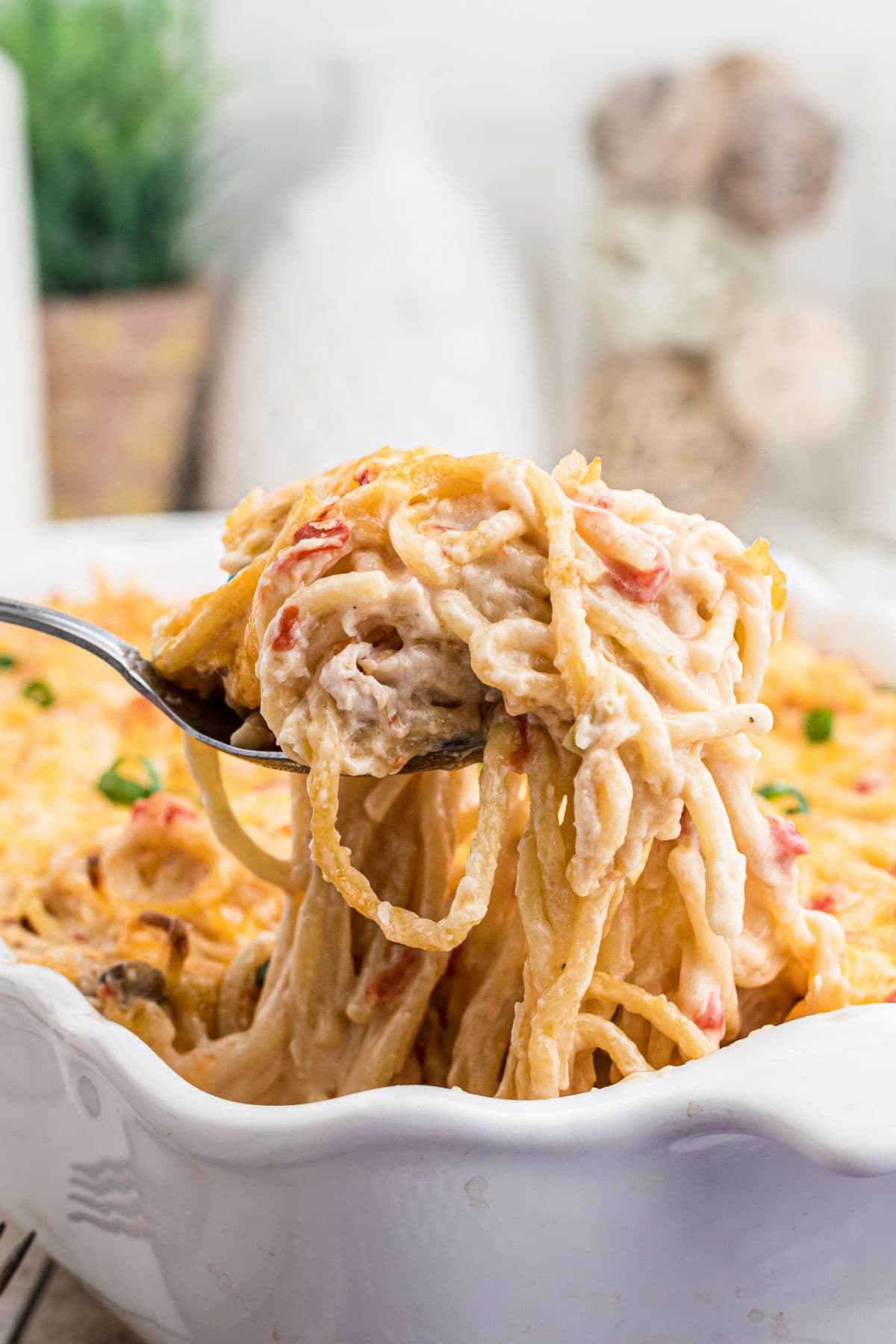 Cream cheese chicken spaghetti bake is extra rich and comforting. It gets a kick of spice from Rotel tomatoes and chiles. Serve it with crunchy garlic bread.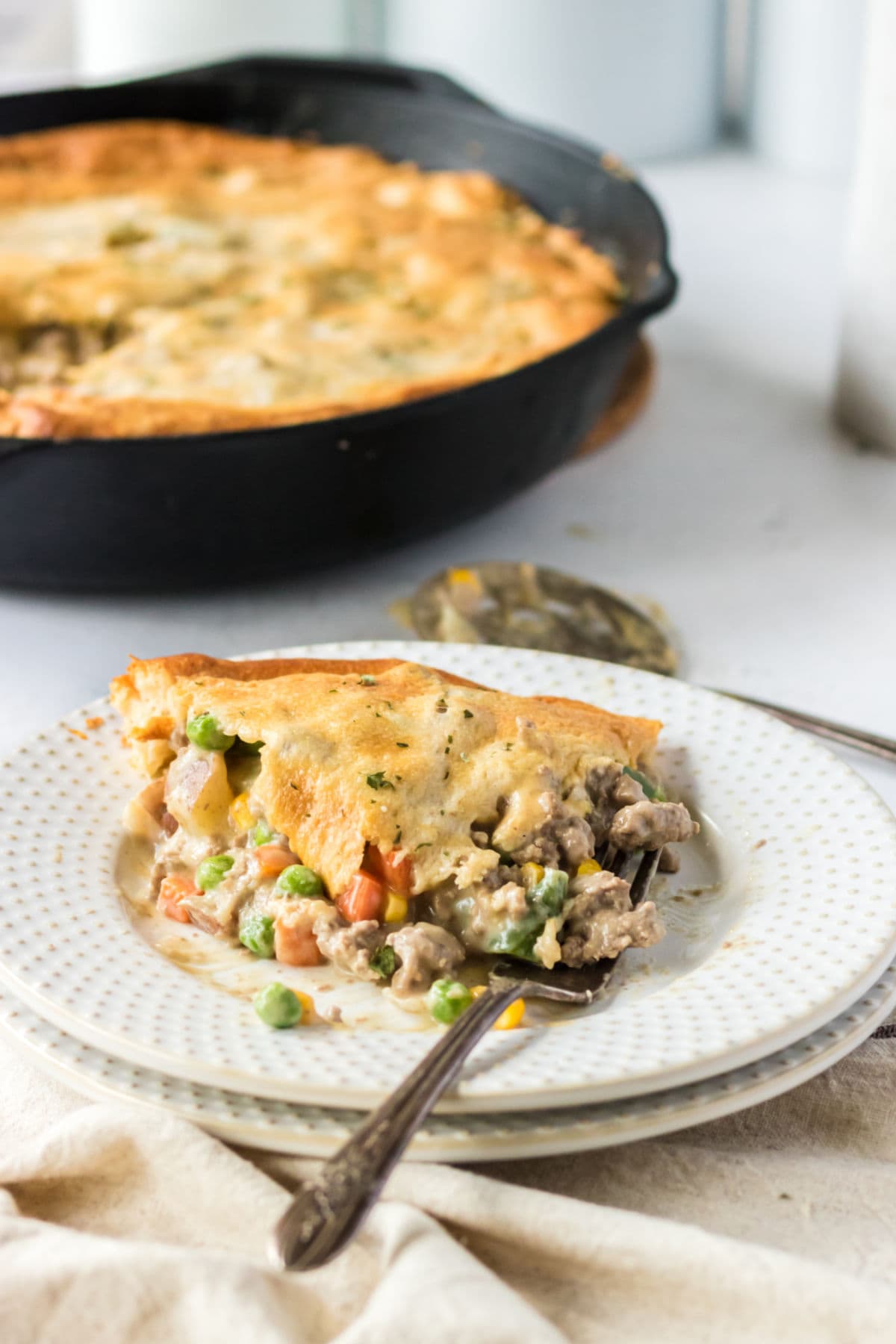 Ground beef pot pie is so easy to make in an iron skillet. Mixed vegetables, cream of mushroom soup, and ground beef are covered with a crescent roll sheet and baked until golden brown and steaming. Serve with Quaker Oats oatmeal cookie recipe.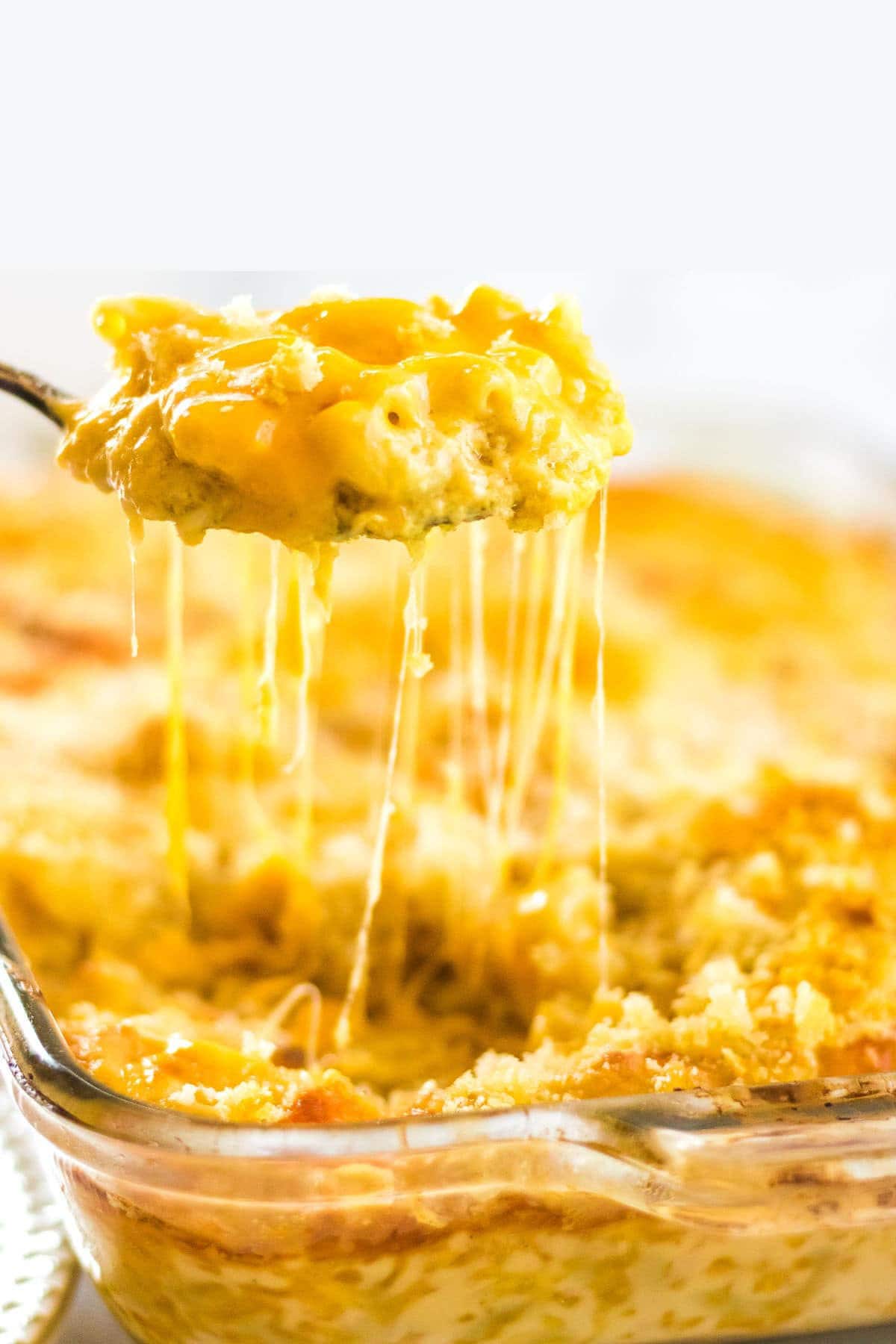 Whether you use it as a side dish or a meatless main course there's just something about baked macaroni and cheese that makes the world seem like it's a better place.
Soul warming soups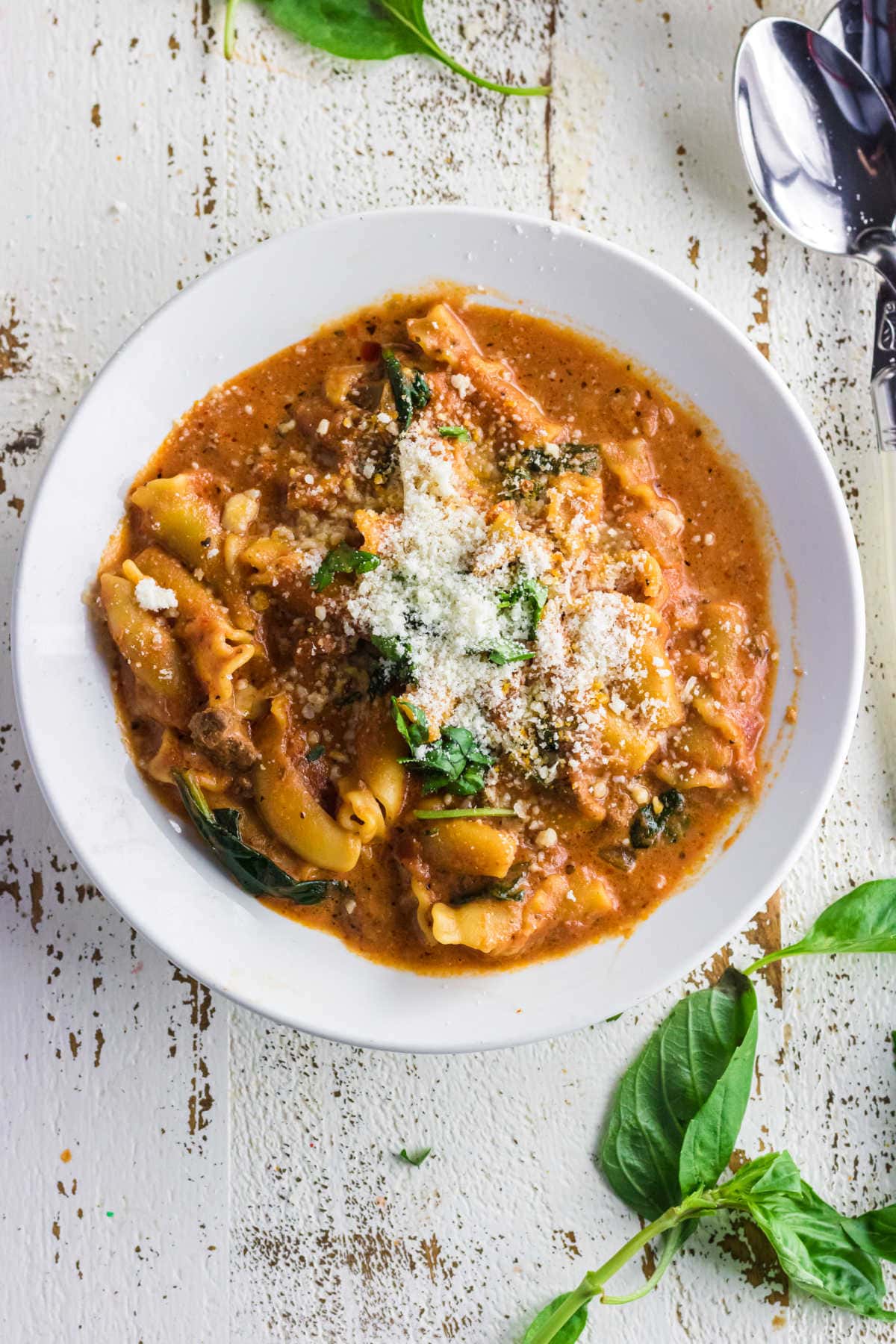 Like your favorite lasagna only so much easier! This lasagna soup takes just 30 minutes and it's full of Italian flavor and cheesy goodness. Serve it with garlic bread sticks to warm everyone up on the coldest day.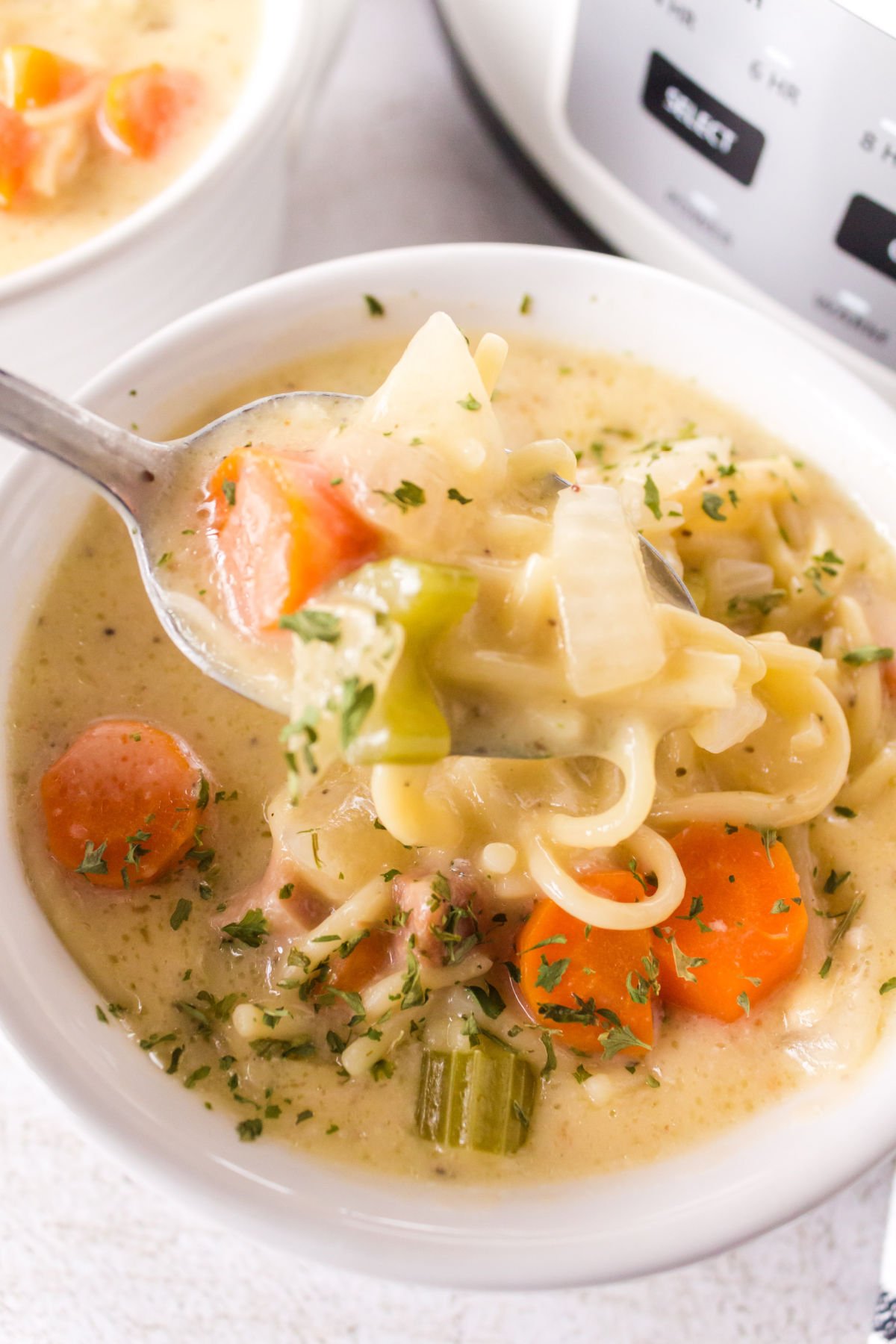 Creamy angel chicken noodle soup simmers to perfection in the crockpot until you are ready to eat. The aroma floating around your kitchen while it's cooking is indescribable. Try it with these homemade saltine crackers.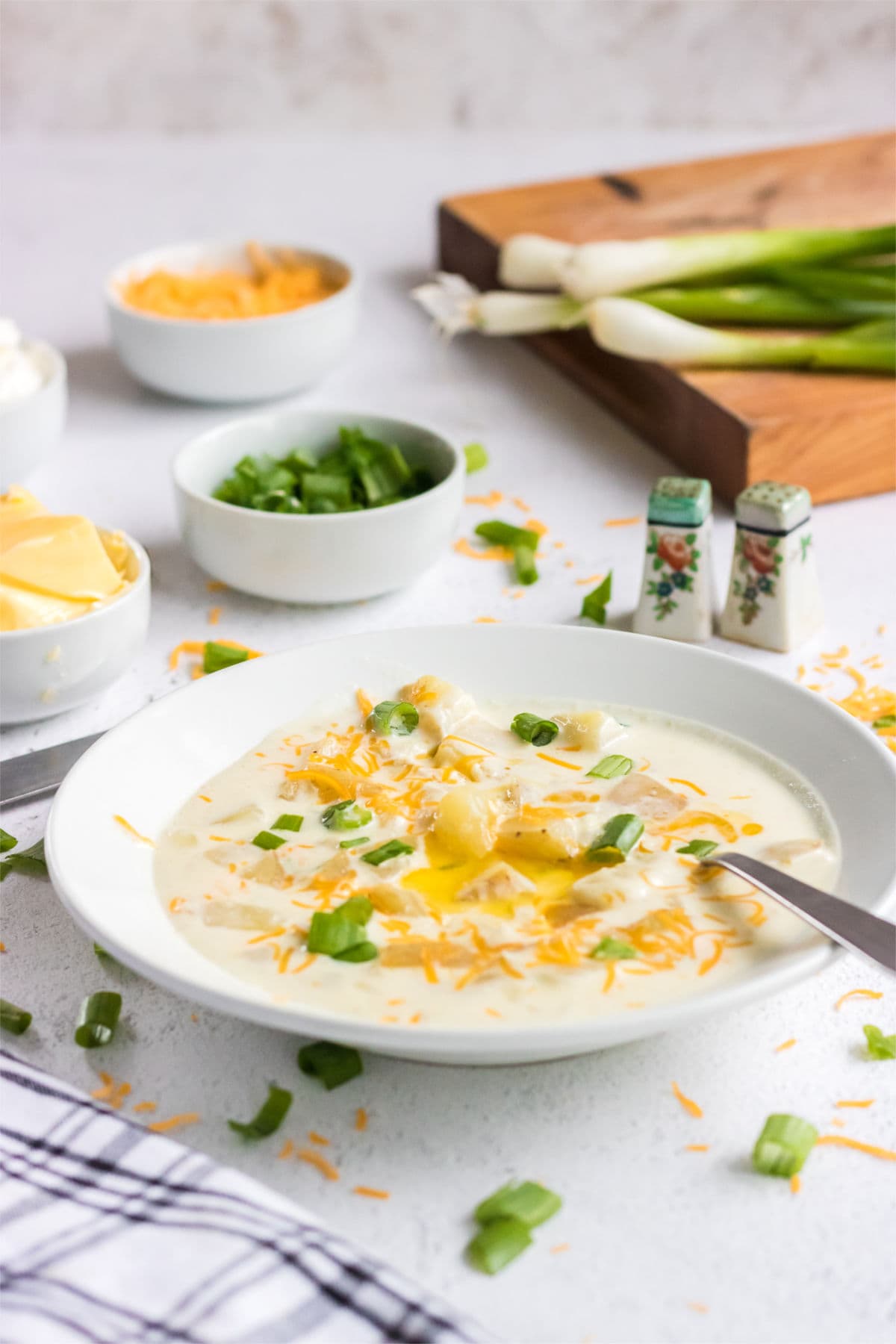 My mom's homemade potato soup solved any problem I ever had when I was growing up. It's still my go to comfort food. It's not loaded or cracked out or anything other than good, old fashioned soup. I like it with cornbread.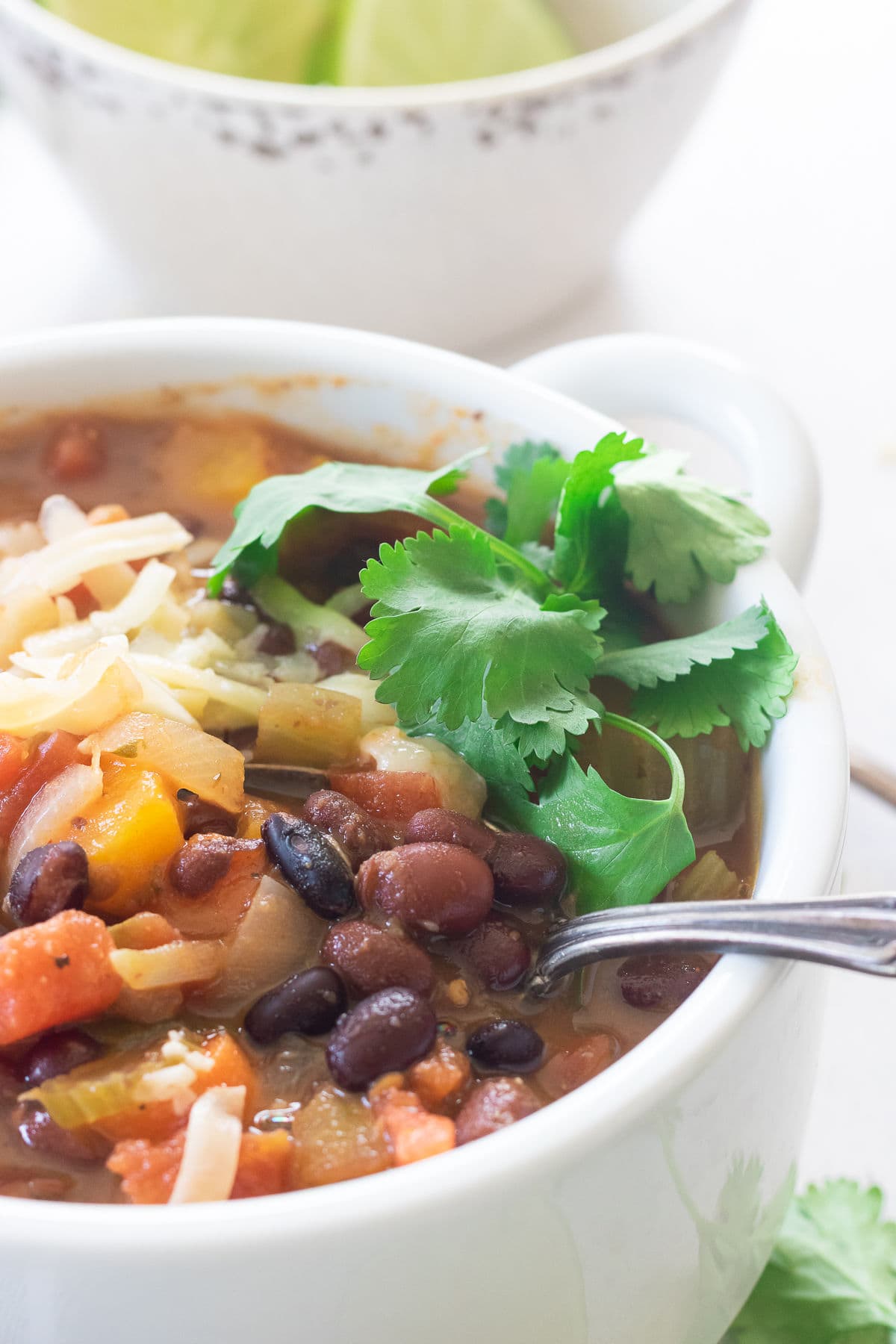 Black bean soup is full of vegetables and southwestern spices. It's made on top of the stove in just 30 minutes - or use the slow cooker instructions for a slow simmer. Serve with this no knead beer bread for a cozy winter meal.
👩‍🍳 FAQs
What should I make for dinner when it's cold?
When it's extremely cold outside there's nothing like a hearty soup to warm you up from the inside out!
What is a casserole?
Honestly, it's any food that's made in a casserole dish! A casserole recipe may have layers or be several ingredients all mixed up but it's always perfect for cold weather dinners!
Time to bundle up and make some warm winter dinners! When it's cold outside, nothing beats coming home to a cozy meal.
There's just something warm and welcoming about walking into the house and smelling a delicious dinner bubbling away on the stove or in the slow cooker.
These recipes invite the family to linger over the dinner table and enjoy the company as well as the food.
What are your favorite winter dinner recipes? Share them in the comments!