If you are looking for side dish recipes you've come to the right place. Here are 50 of the best side dish recipes on the Internet... and maybe even in the galaxy. Who knows? Sure, it's going to be a handy reference as you handle the last minute Thanksgiving stuff but it doesn't stop there. These side dishes are perfect all year so be sure to bookmark this page -- you'll use it again and again.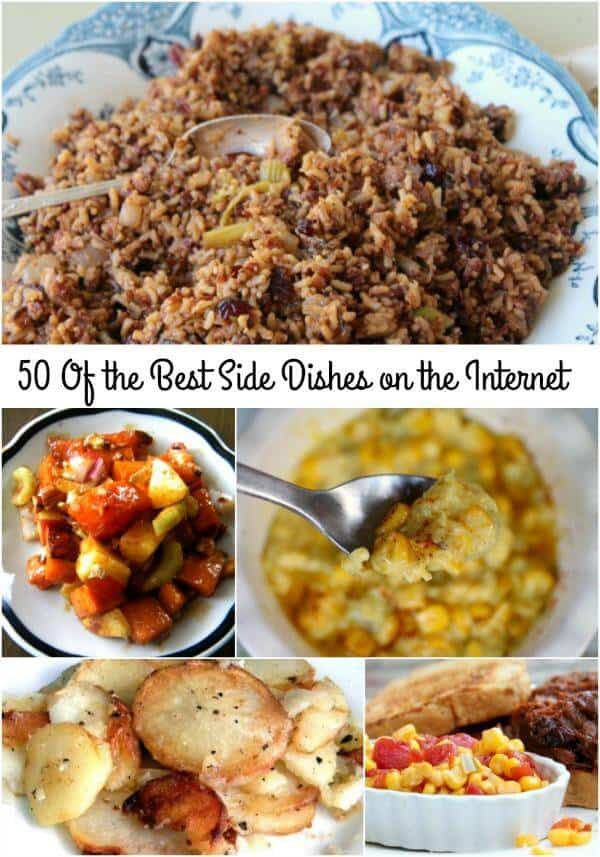 I think that side dishes have gotten a bad rap over the years. They tend to be last minute add-ons, things you don't really think about until you realize that you don't have any kind of vegetable to balance out your meal. So, you open a couple of cans of green beans and microwave them while you are putting the plates on the table. Then you feel guilty for not being Mrs. Cleaver. You don't want to do that, do you?
Of course not.
I've looked for 50 of the most unique, drool-worthy, and do-able side dish recipes I could find. They're all here just waiting for you whenever you need them. Ready?
50 Side Dish Recipes