Brazilian Iced Coffee is a creamy, sweet coffee cocktail that's sure to cool you off on the hottest August evenings. Espresso is shaken with sweetened condensed milk and a generous pour of dark rum then a little coconut rum is added just to give it that South American vibe.
For this recipe you'll need: coconut rum, dark rum, espresso beans, sweetened condensed milk (I use Eagle Brand), cinnamon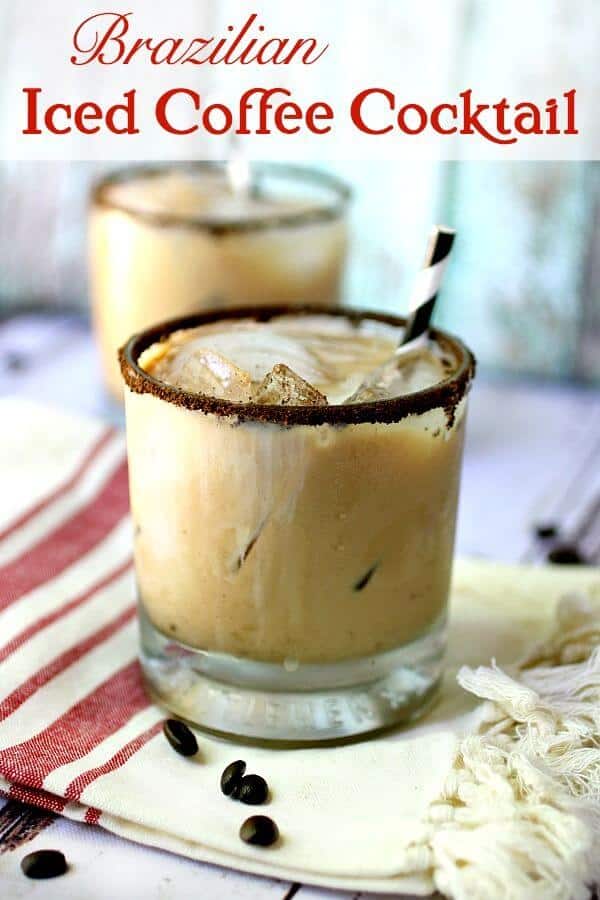 I was never an iced coffee lover. Nope. I would happily sit out on the front port with a cup of hot coffee and watch the world go by. Iced coffee just never seemed to have ...
Something.
A few years back I attended a press conference (that makes me sound good, doesn't it?) for the release of a new summer bar menu for a Brazilian themed restaurant. They served Brazillian iced coffee only it was nothing like any iced coffee I'd had before. It was sweet, creamy, refreshing, and tasted like summer evenings in the Caribbean.
I was hooked.
While this recipe isn't an exact duplicate it is my adaption. I've refined it and mixed and stirred, and sipped until it is just about perfect. If you've ever lived with a perfectionist you know nothing is ever all the way perfect, right?
This iced coffee cocktail has dark rum for flavor and just a touch of coconut rum to balance it out and give it a little tropical zing. The sweetened condensed milk adds sweetness and a creamy consistency that I couldn't replicate with anything else. Adding a little espresso dust mixed with cinnamon to the rim of the glass means that every time you take a sip you get great dark coffee flavor.
I'm telling y'all - this is a winner!
How to Make Iced Coffee
The best way to make iced coffee is to get some old fashioned ice cube trays and fill them with coffee to make coffee ice cubes. Then, when you want to make iced coffee just fill a heatproof container with the coffee ice, add hot coffee and in a few minutes you'll have your iced coffee and can proceed with the recipe. Don't use glass for this because it could shatter.
Since we're making this with espresso it doesn't take much ice to chill it right down. If you don't have espresso go ahead and make your regular coffee but double strength. Or just start with a good cold brew.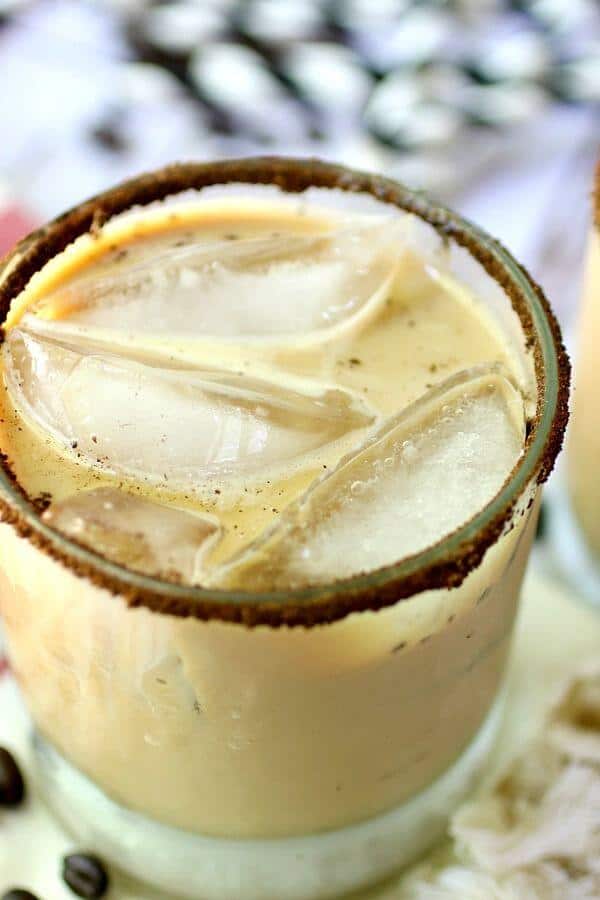 How to Make Cold Brew Coffee
Want to know how to make cold brew coffee so you can have a batch ready to go anytime you want one of these Brazilian Iced Coffees?
SO stupid simple.
You'll want a quart of water to about ¾ cup coarsely ground coffee - the coarser the better.
Stir the ground coffee into the water.
Cover and let sit at room temperature for 24 hours.
Strain the mixture through a filter into a clean jar or pitcher.
If you have a French Press you can do the whole thing right in your press.
You are now ready to make any kind of iced coffee drink you want. You should really start with this one, though!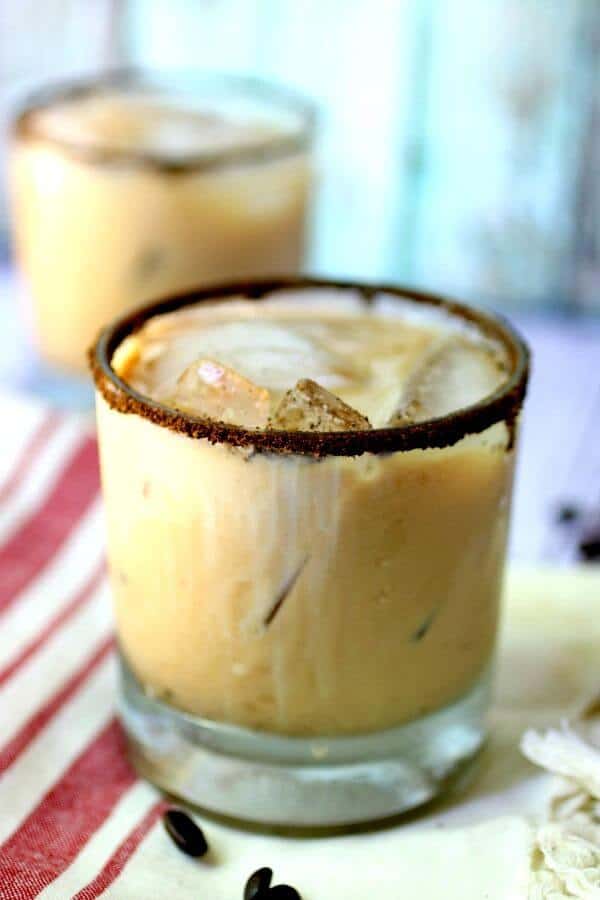 You May Need
The following are affiliate links. We are a participant in the Amazon Services LLC Associates Program, an affiliate advertising program designed to provide a means for us to earn fees by linking to Amazon.com and affiliated sites.
Thanks so much for being a part of Restless Chipotle!
If you like cold brew you should go ahead and invest in a French Press. They range in price but you can get a good one for under $50. I love mine!
More Summer Cocktail Recipes from Restless Chipotle
Can you ever have too many summer cocktail recipes? I don't think so. Here are some of my favorites!
Brazilian Iced Coffee Cocktail Recipe
Keep a batch of cold brew in your refrigerator all summer long so you can have one of these whenever you want - I'd suggest that hushed, quiet moment when the grandkids go home and the house is silent... OR that amazing moment when ALL of the kids are finally in bed, asleep.
Or any other moment, really.
If you love this recipe please give it 5 stars. Thanks!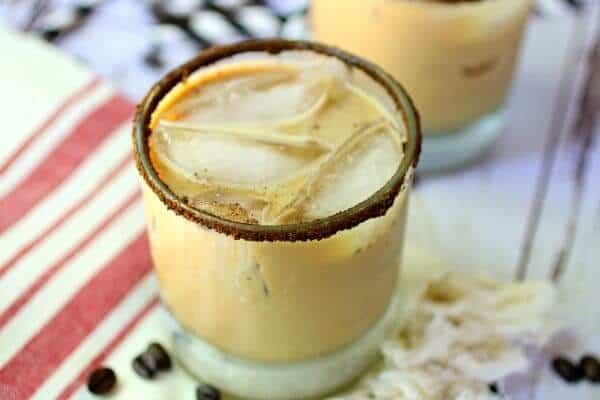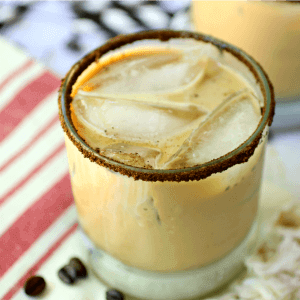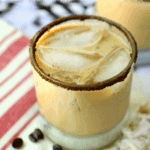 Brazilian Coffee Cocktail
Print
Add to Collection
Go to Collections
Two kinds of rum add depth to this icy coffee cocktail. The flavor is somewhere between coffee ice cream and a Black Russian... So refreshing to sip while watching the summer stars come out. This recipe is meant for readers over 21. Drink responsibly.
As an Amazon Associate I earn from qualifying purchases.
Ingredients
¼

cup

espresso,

, chilled

3

ounces

dark rum

1

ounce

coconut rum

2 ½

tablespoons

sweetened condensed milk

,

plus a tablespoon for the rims

coffee ice cubes

,

, freeze cold coffee in ice cube trays

2

tablespoons

ground espresso beans

,

for the rims of the glasses

½

teaspoon

cinnamon
Instructions
Place 1 tablespoon of the sweetened condensed milk on a saucer.

Place the ground espresso and cinnamon on another saucer - mix well.

Dip the rims of the glasses into the sweetened condensed milk then roll in the ground espresso beans.

Set aside.

Combine the espresso, both rums, remaining sweetened condensed milk, and the coffee ice cubes in a shaker.

Shake well.

Divide the cocktail between the two glasses.

Add more coffee ice cubes as needed.
Notes
Make this a Brazillian Coffee Mocktail by leaving out the rum and adding espresso in its place. Top with whipped cream and espresso dust.
Nutrition
Calories:
423
kcal
|
Carbohydrates:
27
g
|
Protein:
3
g
|
Fat:
4
g
|
Saturated Fat:
2
g
|
Cholesterol:
17
mg
|
Sodium:
65
mg
|
Potassium:
185
mg
|
Sugar:
27
g
|
Vitamin A:
135
IU
|
Vitamin C:
1.3
mg
|
Calcium:
142
mg
Sign up for the emails and never miss another recipe!!
We'll never share your email or send you spam. Pinkie swear.
You May Also Like...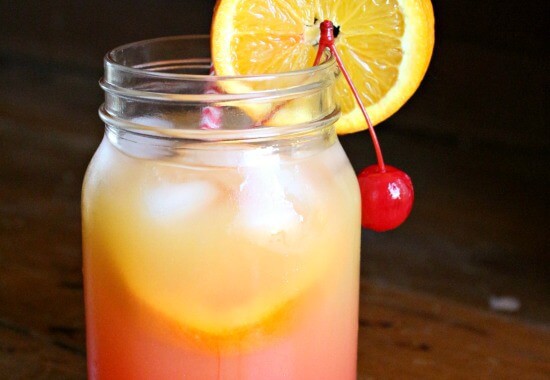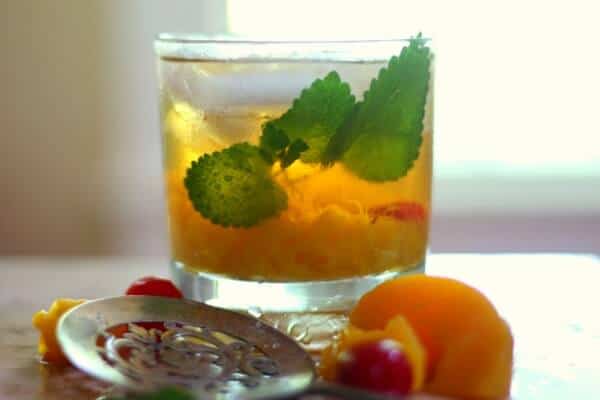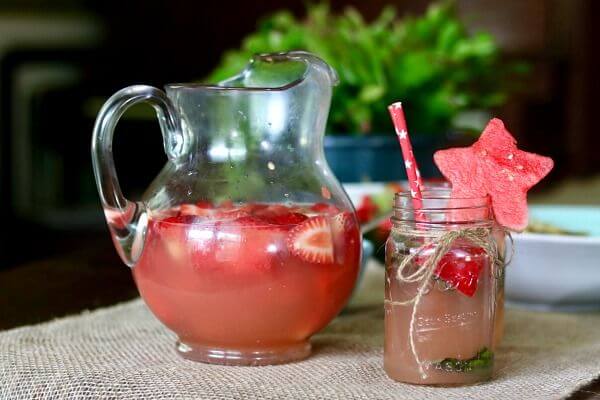 From left to right: Mango Tequila Sunrise, Jacked Up Peach Cocktail, Strawberry Watermelon Margarita (Pitcher)