Looking for cheap Mexican dinner ideas that have all the flavor but are quick, easy, and make your grocery budget happy?
Whether it's time to tighten your budget belt after holiday spending or to get your grocery bill under control you can't go wrong with Mexican food!
These recipes are made with simple, inexpensive ingredients and, while I don't promise they're authentic, they have the delicious Tex-Mex flavors we crave. Best of all, most take 30 minutes or less to make.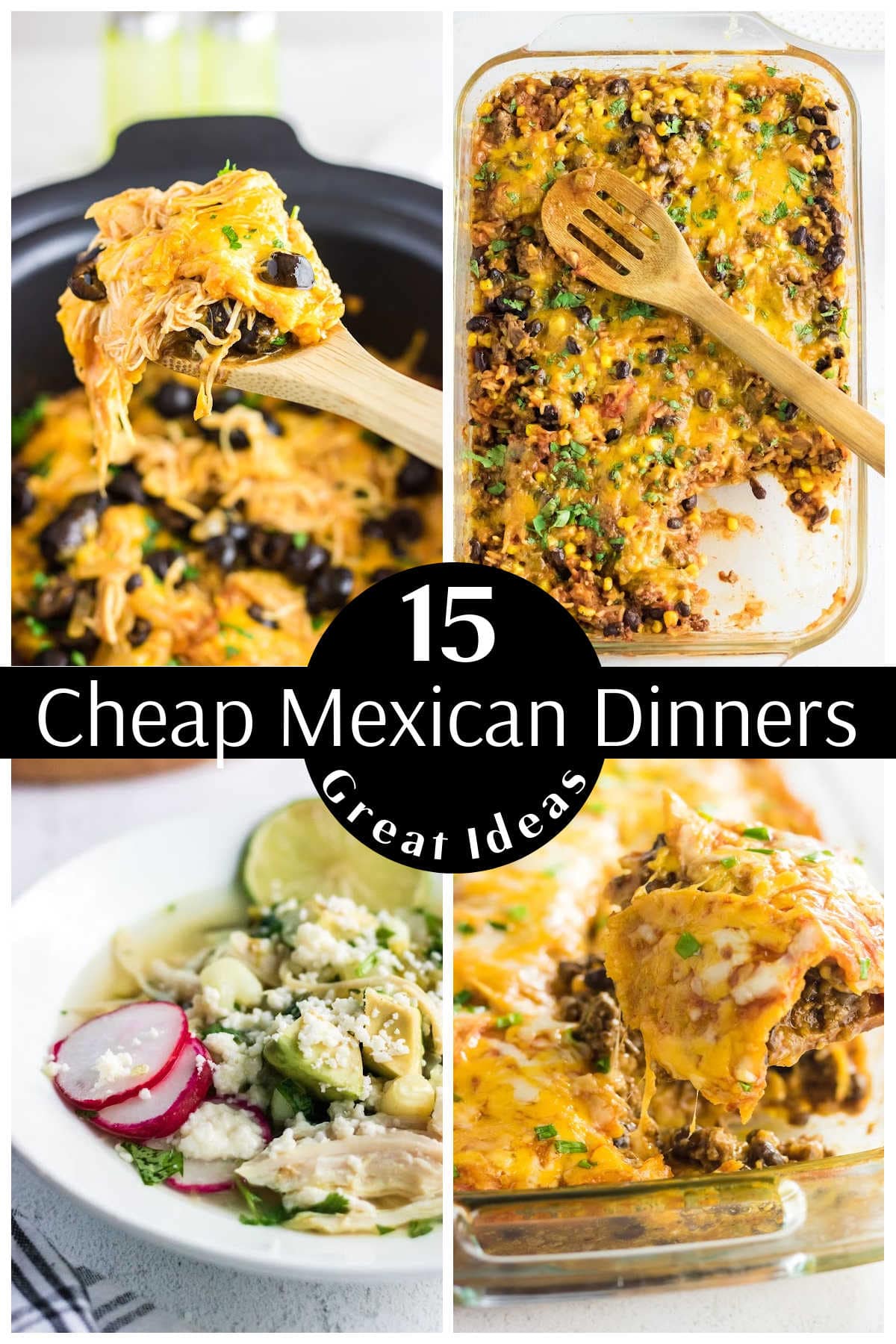 Table of Contents
🫶 Why you'll love these recipes
Inexpensive! Hearty casseroles, soups, and stews are made with filling ingredients that don't cost a lot.
Great Tex-Mex flavor! Gooey cheese, spicy salsas and peppers, deliciously seasoned sauces and meats make these the best budget friendly recipes around.
Quick and easy! No one has time for hours of cooking these days. These recipes are quick and easy plus most can be made ahead and frozen.
It's no secret how much I love Mexican food. The following cheap Mexican dinner recipes are those that I use over and over again. I'm not saying they're authentic, or gourmet but they're inspired by delicious Tex-Mex ingredients and created to be family friendly.
With these easy dishes every day can be Taco Tuesday!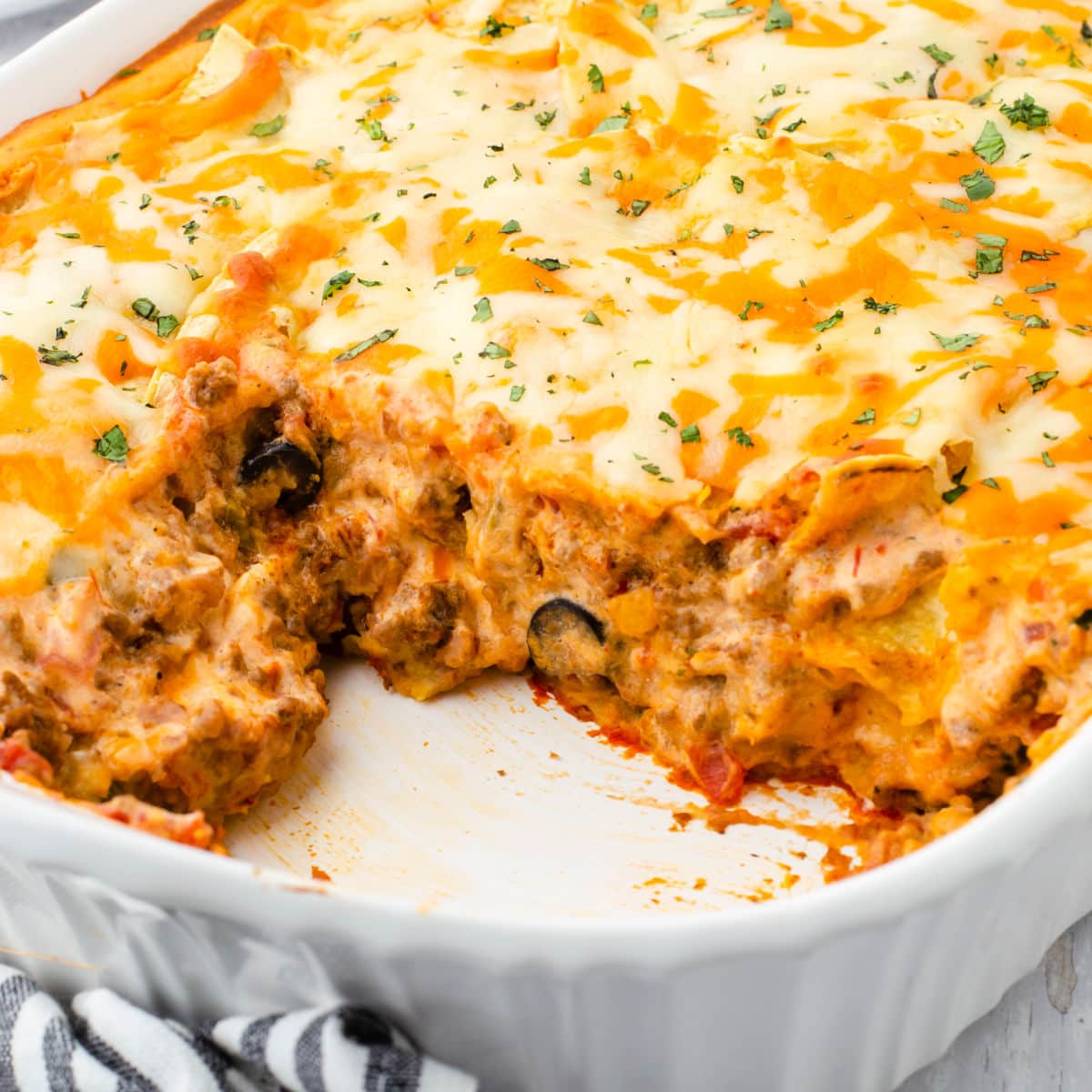 1. Cheesy mexican lasagna
Total time: 30 minutes
My Cheesy Mexican Lasagna recipe has been a family favorite for decades. Layers of tortillas, refried beans, spiced beef, and cheese are baked until it's a bubbly, gooey, cheesy delight.
Why you'll love it:
You can adjust the amount of ground beef or leave it completely out.
Use ground turkey, leftover chicken, or even ground venison for the meat.
It's filling and full of protein and nutrients from the beans.
It can be assembled ahead and refrigerated for up to 2 days before baking OR frozen for up to 3 months.
Add leftover veggies like corn, peas, carrots, etc.
Use leftover bean dip in place of or in addition to the refried beans.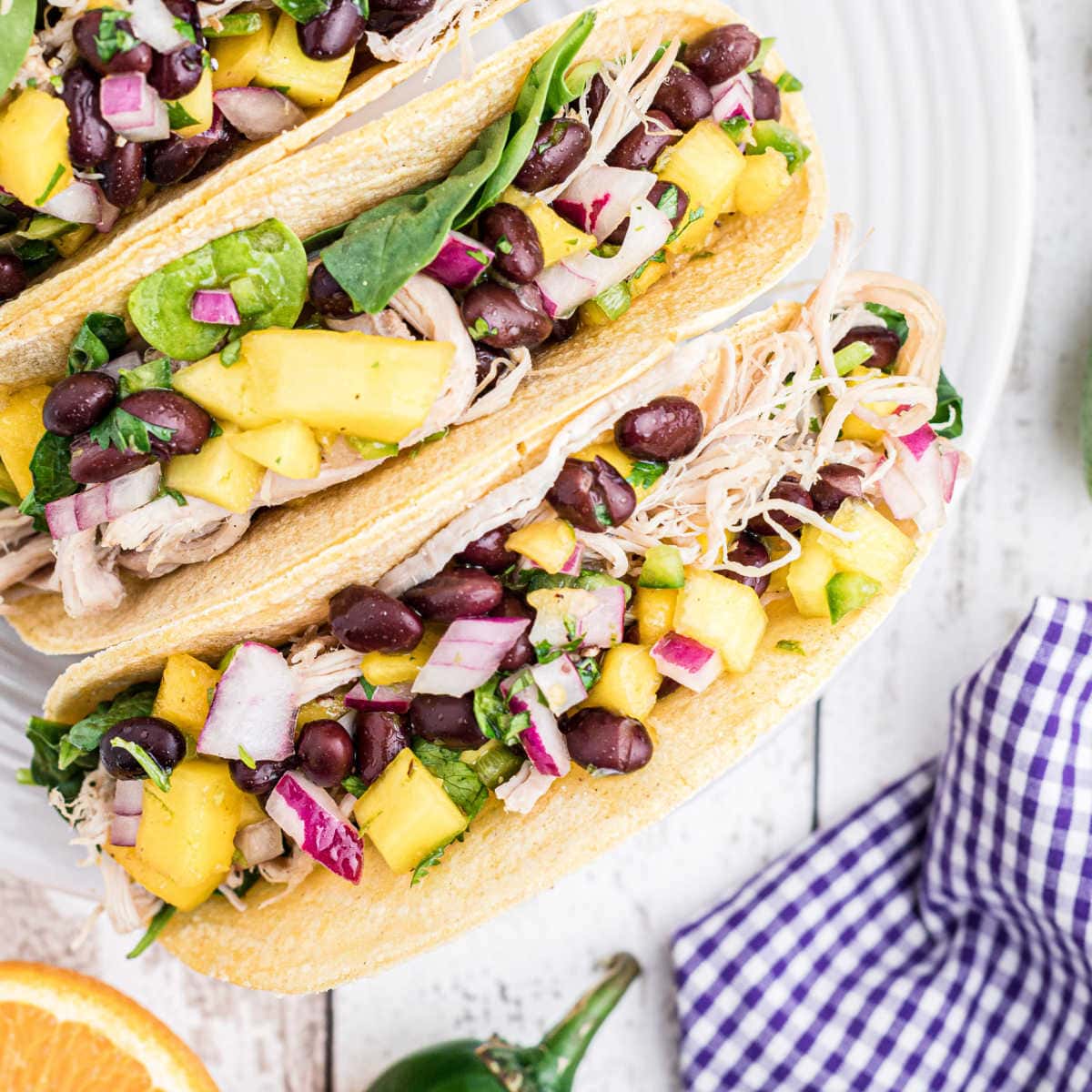 2. Pulled pork tacos with mango salsa
Total time: 40 minutes
Pulled pork tacos with mango salsa are made with prepared pulled pork - whether you buy it already made from the store or use leftovers from Sunday dinner. Pulled pork is added to corn tortillas then a homemade mango salsa is added on top. It's fresh and delicious!
Why you'll love it:
It takes about 10 minutes to prep the salsa and then you let it rest in the fridge for at least 30 minutes or up to a week.
Use pulled pork, leftover grilled chicken, or even rotisserie chicken from the store.
The mango salsa is so delicious you'll be eating it with a spoon.
No mango? Use peaches instead - even canned peaches (in juice) will work!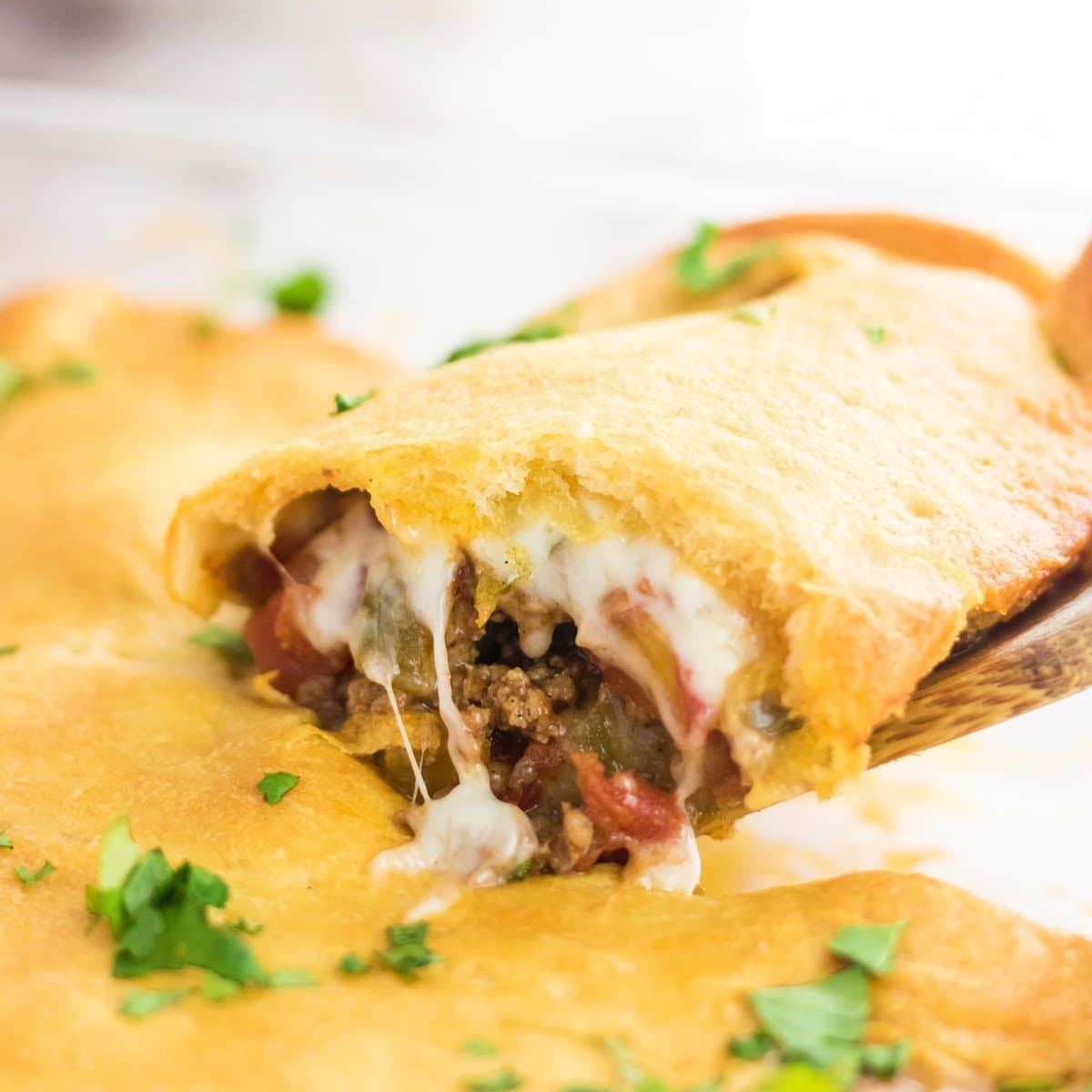 3. Crescent roll taco bake
Total time: 30 minutes
This quick and easy crescent roll taco bake casserole is made with seasoned ground beef, spicy Rotel tomatoes, gooey mozzarella, and bell pepper all topped with flaky, buttery crescent rolls. It tastes like a combination of a yummy taco and a pot pie! I always add scoop of tangy sour cream and fresh cilantro to the top.
Why you'll love it:
Use ground beef, ground pork, ground turkey, ground chicken, ground venison, or a combination to cut costs.
Stretch it by using half the meat and adding pinto or black beans.
Make this vegetarian with canned black or pinto beans, and frozen corn in place of the meat.
Save time by assembling up to 2 days ahead.
This freezes well for up to 3 months.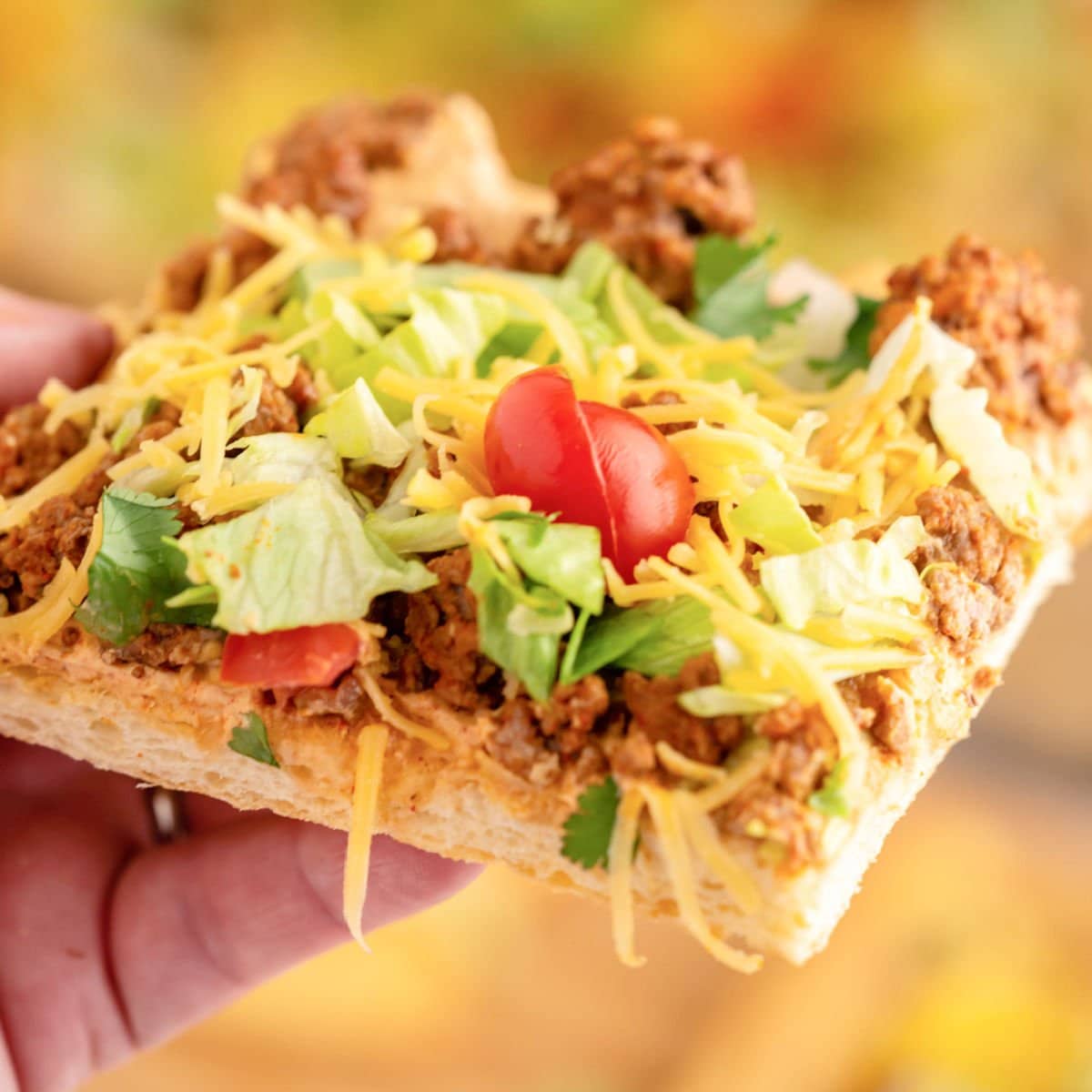 4. Taco pizza
Total time: 25 minutes
Taco pizza is also made with crescent rolls! It's definitely kid friendly and super easy. Layers of cream cheese, taco seasoned ground beef, Cheddar cheese, and your favorite taco fixin's are stacked on top of the baked crescent roll crust. Cut big squares for dinner or smaller sized squares for the perfect appetizer for game day snacking.
Why you'll love it:
You can bake the crust and cook the beef ahead of time and cut your prep time to just a few minutes.
Use any ground meat.
Use refried beans in place of, or in addition to the ground beef.
Great way to use up leftover chicken, pork, or beef, too.
5. Slow cooker chicken enchiladas casserole
Total time: 7 hours, 5 minutes.
I love a good crockpot meal to save time and this slow cooker chicken enchilada casserole has just a 5 minute prep time! Chicken is slow cooked with onions and enchilada sauce then about an hour before serving you'll stir in cut up tortillas, and cheese.
Why you'll love it:
All the flavor without all the work!
A hearty and filling meal that is family friendly.
Great place to sneak in extra vegetables.
Stretch with cooked beans or cooked rice.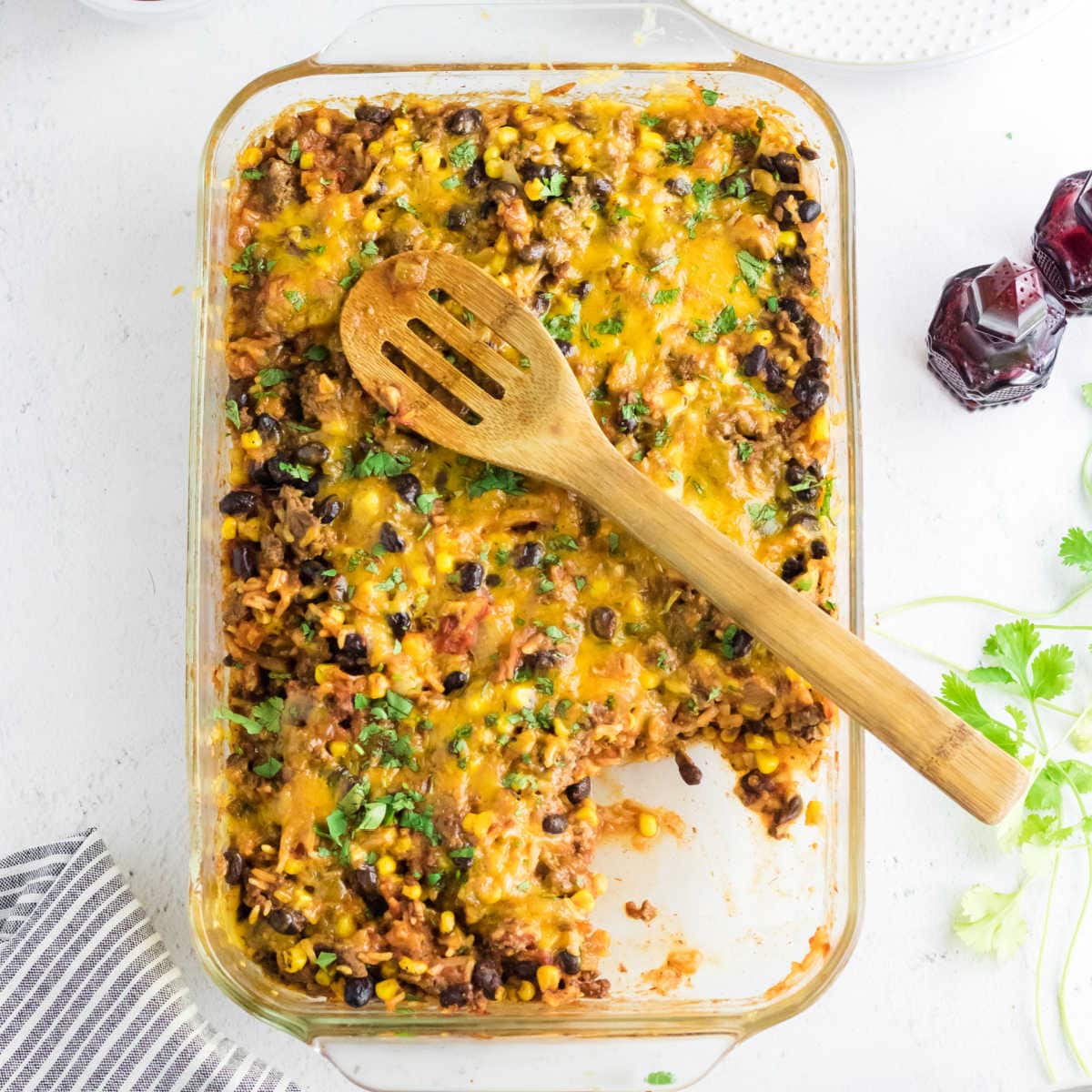 7. Mexican beef and rice casserole
Total time: 30 minutes
Mexican beef and rice casserole is perfect for assembling ahead of time or freezing. It's made with simple pantry ingredients that go together fast. It's a filling and comforting version of Mexican rice that just needs a quick salad to make a full meal.
Why you'll love it:
Stretch it with rice, corn, and beans.
Substitute any ground meat for the ground beef.
Quick and easy 30 minute main dish.
It's a potluck favorite!
You can rewarm it with no loss of quality - perfect for those nights when everyone is headed in a different direction.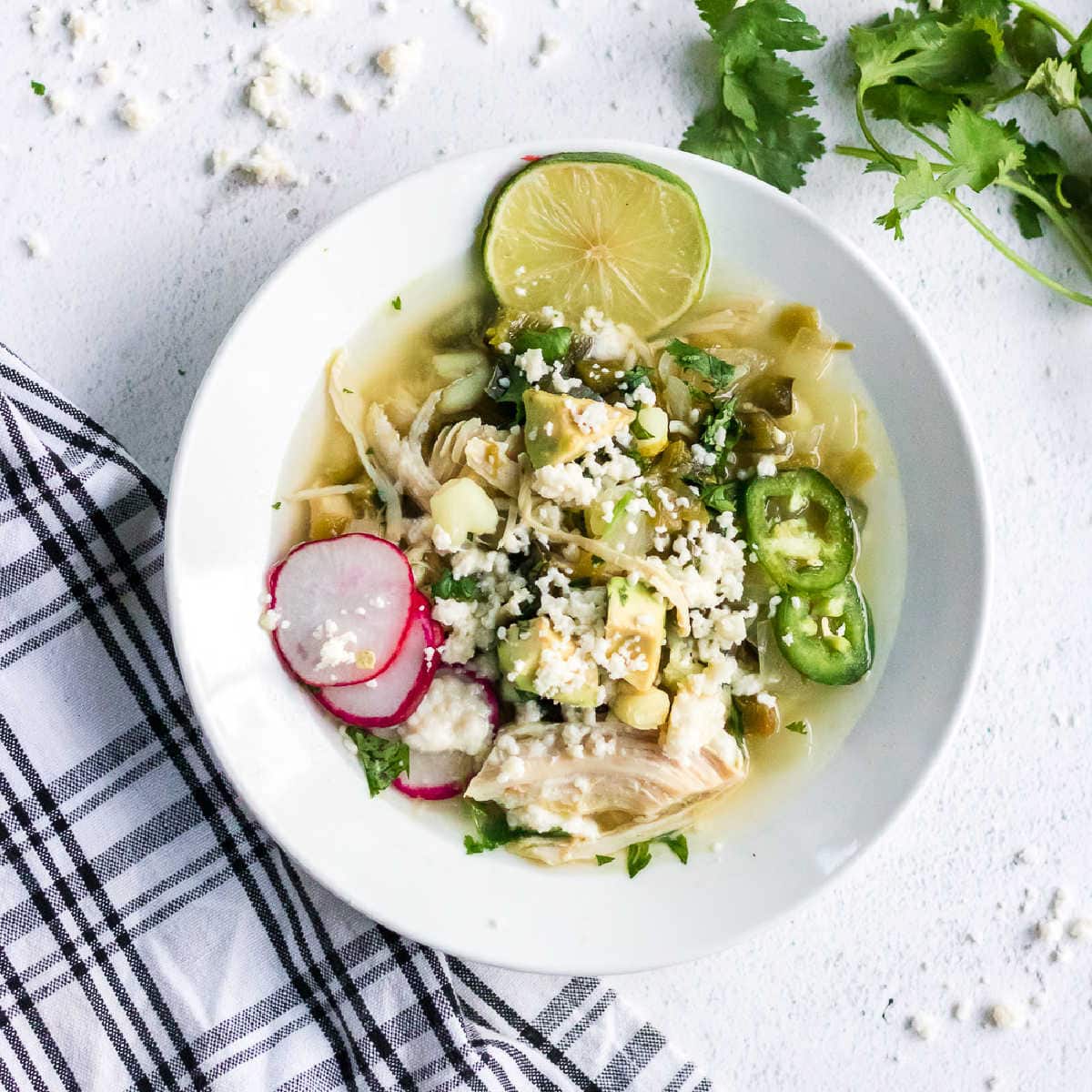 8. Crockpot pozole verde
Total time: 8 hours
Crockpot pozole verde is probably my favorite winter meal. It's a Mexican style chicken soup and this is actually one of my authentic recipes. Chicken breast is slow cooked in a highly seasoned, garlicky chicken broth with jalapenos, poblano peppers, chiles, and hominy. It's served with ingredients to top the soup with (similar to ramen) like fresh cilantro, cojita cheese, thinly sliced radishes, and avocado. It's one of the most popular and well known Mexican soups for a reason!
Why you'll love it:
So much goodness goes into this Mexican soup that you don't even need a side dish.
Cut the expense by using less chicken.
Great recipe to use up leftover veggies and cilantro that's looking poorly.
Use chicken thighs instead of breasts to save money.
Make it vegetarian by leaving out the chicken and using a vegetable stock.
Tastes even better the next day!
Freezes well for up to 3 months.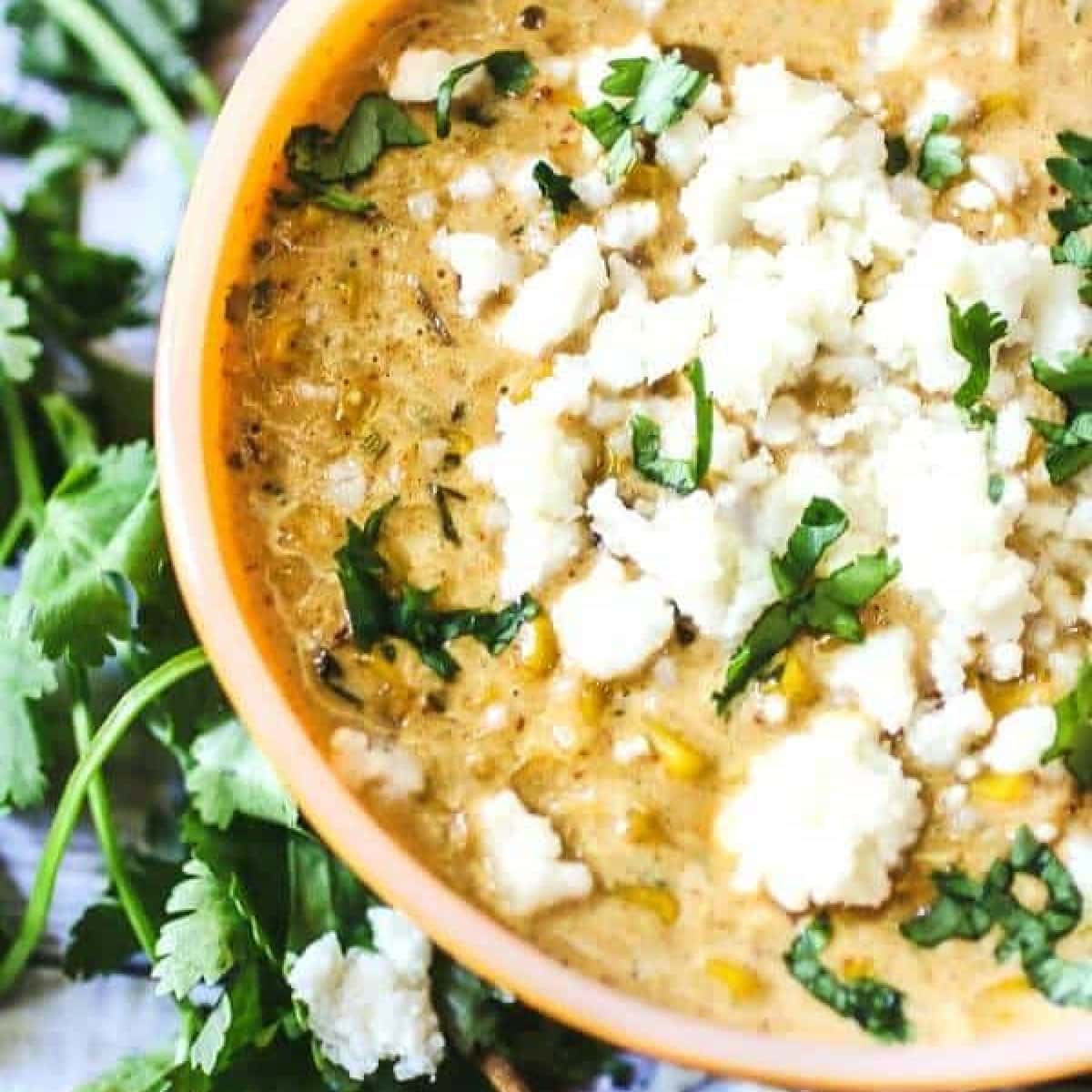 9. Mexican street corn soup
Total time: 45 minutes top of the stove/6 hours slow cooker
Mexican street food has gained in popularity over the past couple of years and street corn or elotes is a crowd pleaser. This Mexican Street Corn Soup is full of creamy broth, corn, and spicy goodness. It's got similar ingredients to corn chowder but with attitude. You can make this on top of the stove or in a slow cooker.
Why you'll love it:
Creamy comfort food that warms you to your soul.
Although it uses chicken stock it is meat free.
You can switch the chicken stock for vegetable stock for a vegetarian syle Mexican dinner.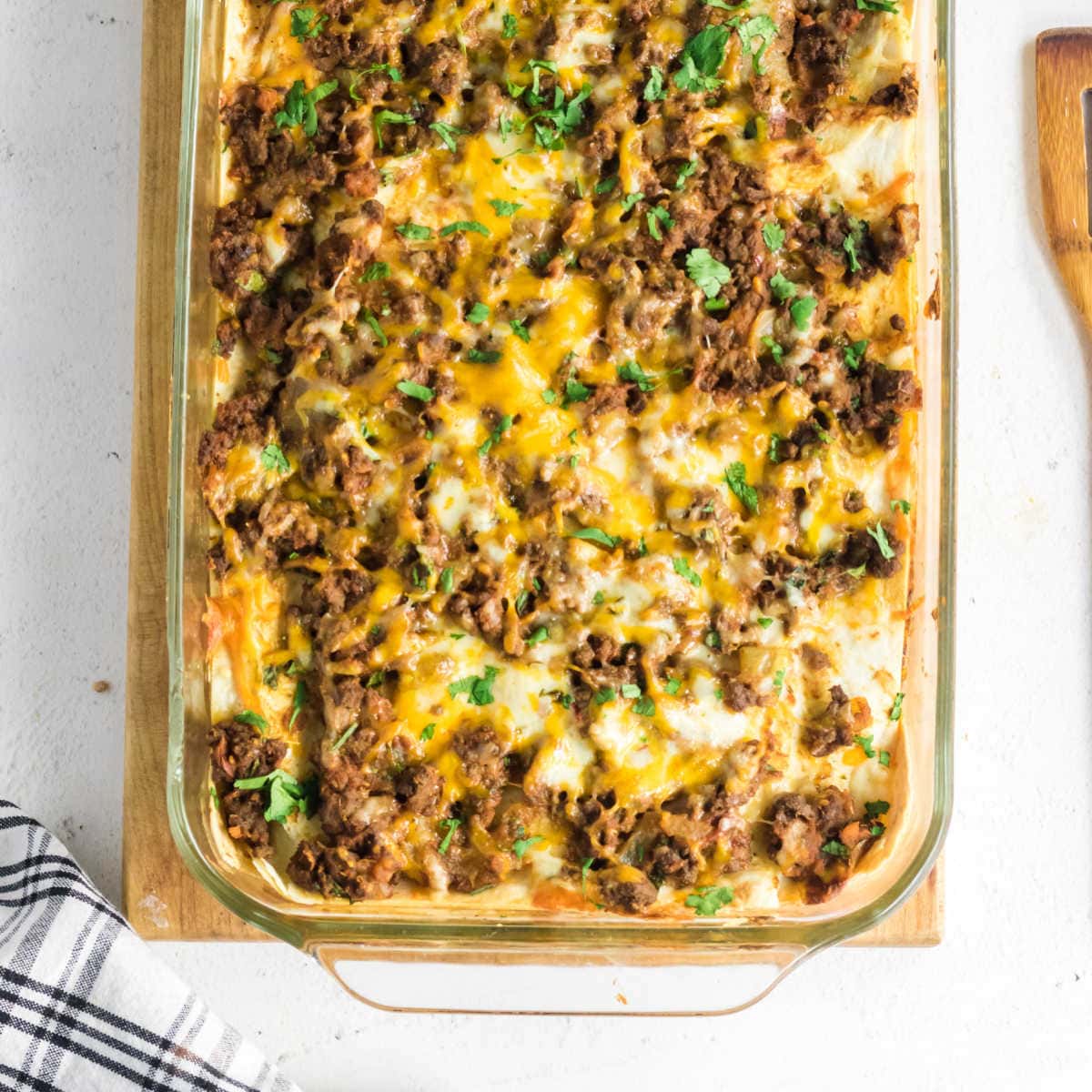 10. Beef burrito casserole recipe
Total time: 30 minutes
This Beef Burrito Casserole Recipe is one of our family favorites. It has all the yummy gooey goodness of your favorite fast food burrito but in an easy to make casserole form. It freezes well, you can assemble it ahead of time, and even the picky eaters love it! I'll admit to having called it Taco Bell casserole to encourage extremely picky kids to give it a try.
Why you'll love it:
Quick and easy to make.
You can add zucchini and other vegetables for extra nutrition.
It's hearty and filling.
Make ahead or freeze to save even more time.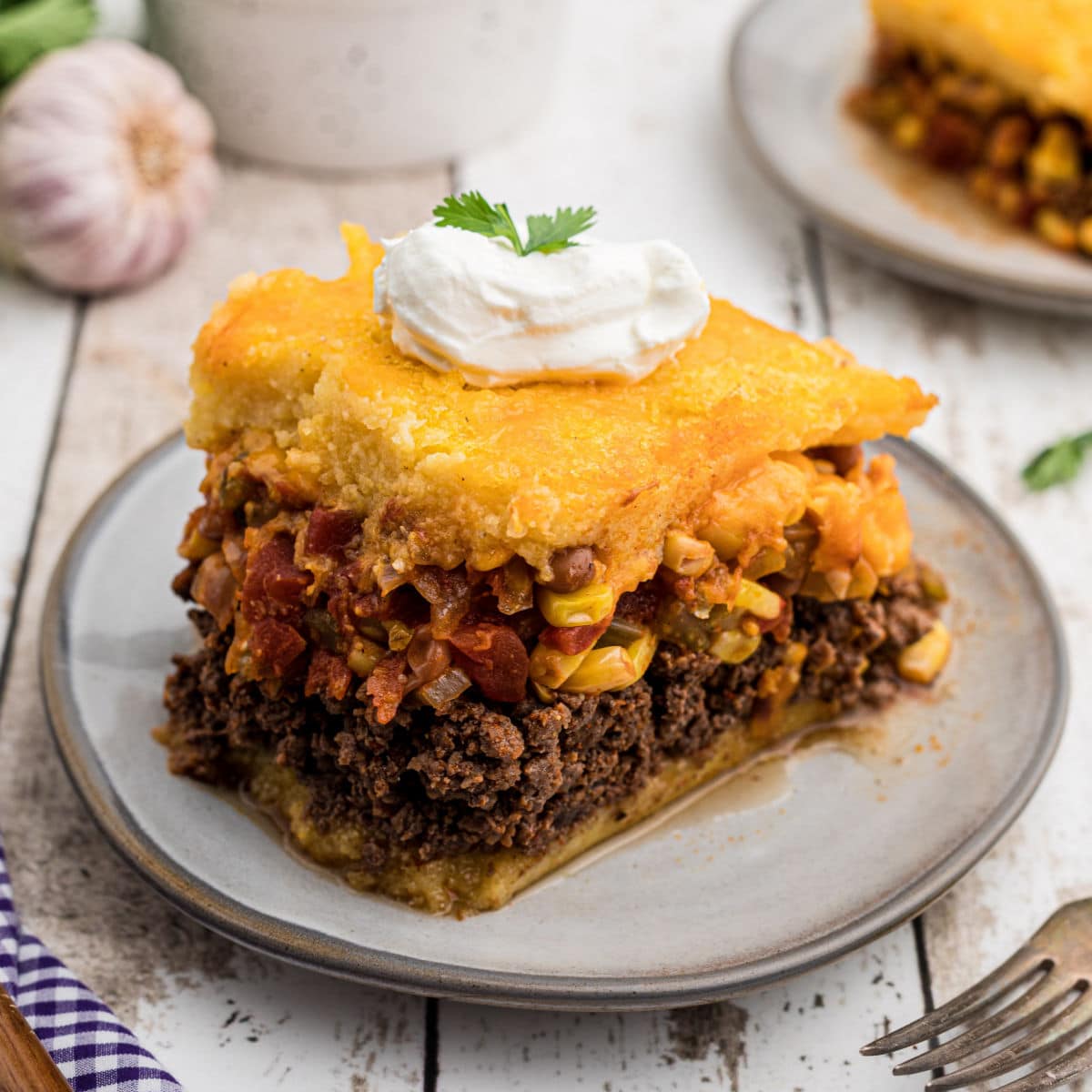 11. Tamale pie
Total time: 1 hour
Tamale pie is more Tex than Mex but it is delicious AND inexpensive so I definitely wanted to add it here. Like most of these recipes you can use any ground meat, including game meats, to make this dish.
Why you'll love it:
Make it stretch with less meat and more beans and vegetables.
Double the cornmeal topping to make it more filling - you'll need to bake longer.
Stretch the filling with less meat by adding cooked diced sweet potatoes, potatoes, or even rice.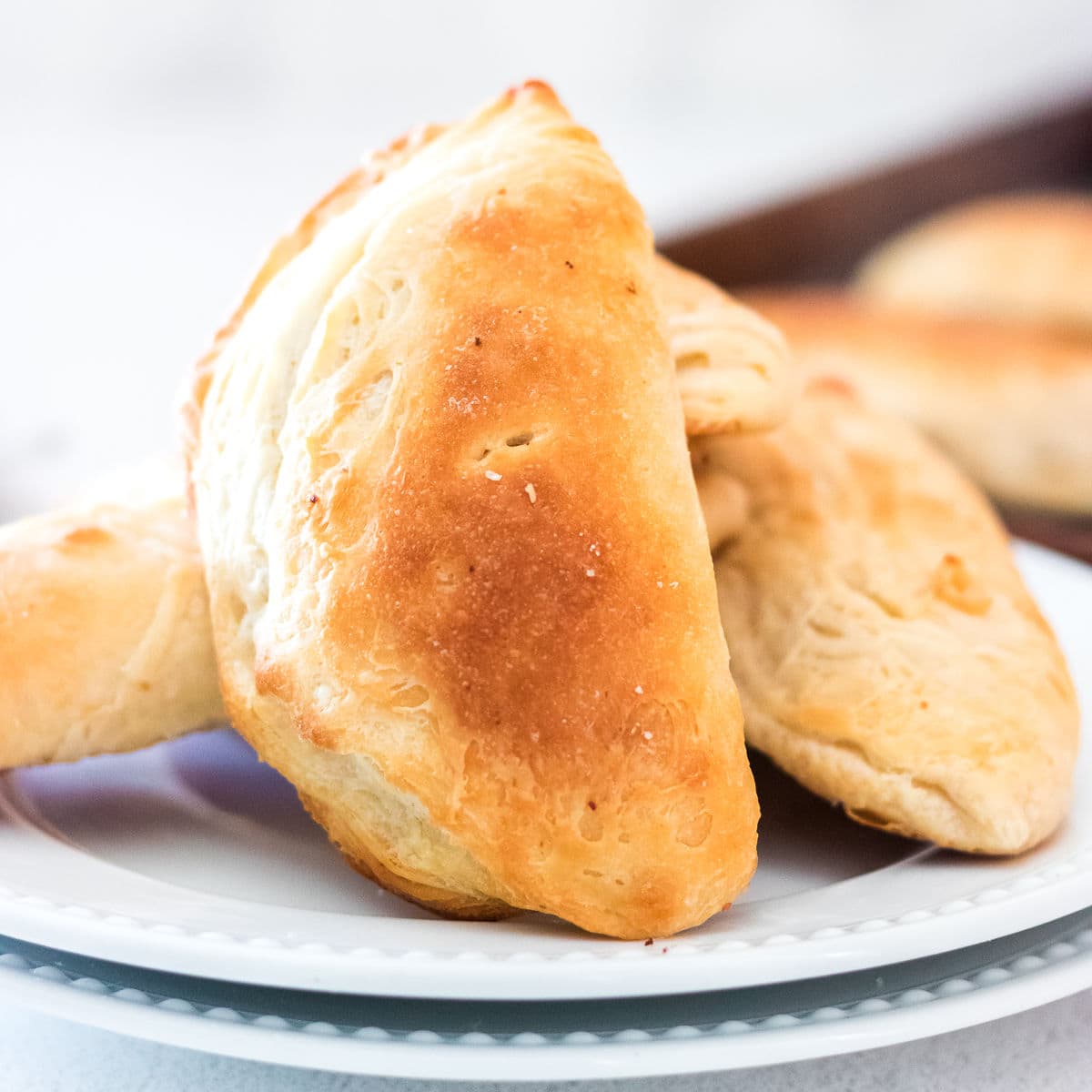 12. Creamy chicken empanadas
Total time: 25-30 minutes
Creamy chicken empanadas are a great grab and go meal or a delicious snack for game day. They're super easy to make with leftover or rotisserie chicken and canned biscuits from the refrigerated section.
Why you'll love it:
You can make ahead and freeze them.
Don't like to deep fry? Use the instructions for baking in the oven!
It's a very kid friendly meal.
This is a great way to use up leftover meat of any kind - pulled pork, bbq beef, grilled meats, etc.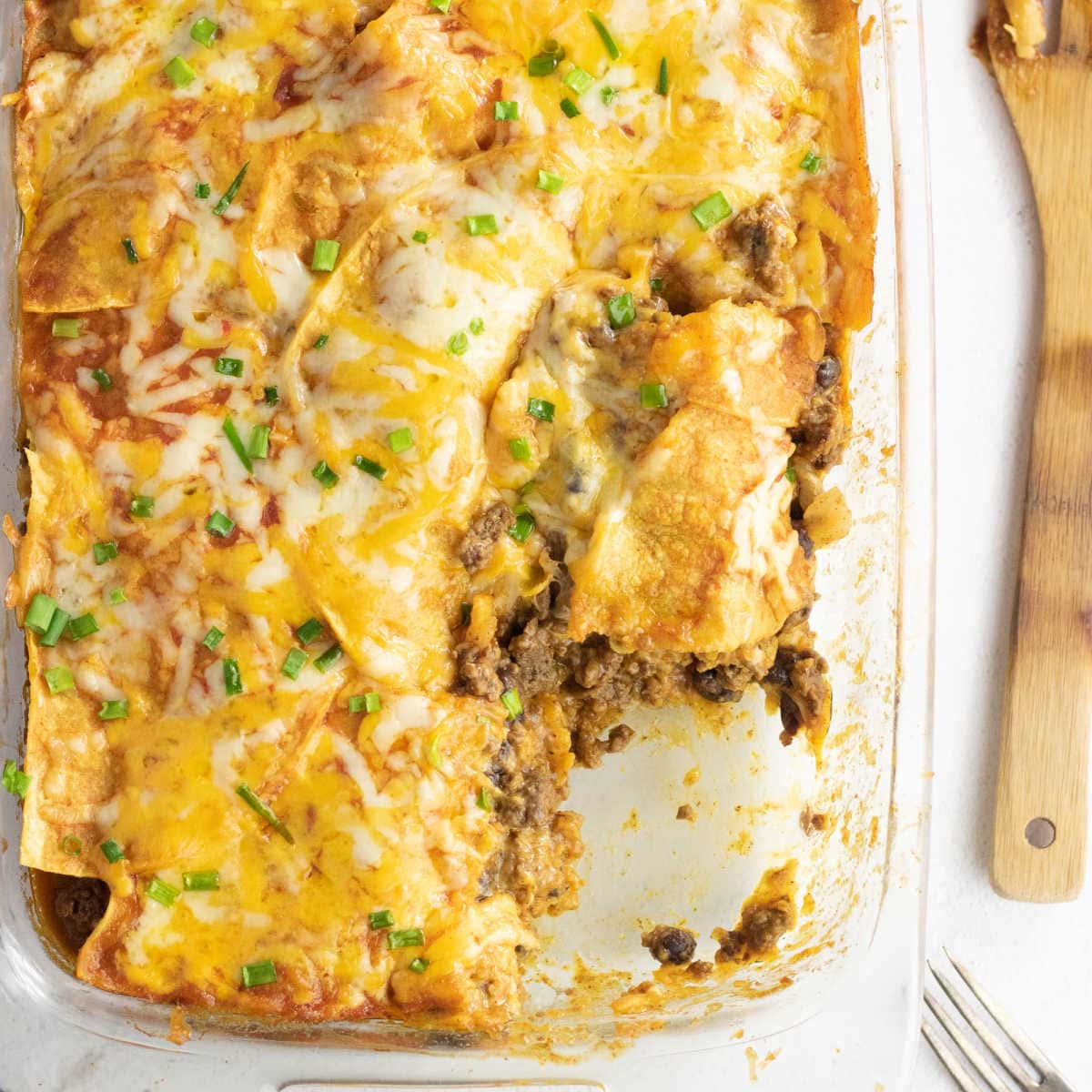 13. Beef enchilada casserole
Total time: 1 hour 5 minutes
Cheesy, gooey beef enchilada casserole can be assembled ahead of time and baked when needed or frozen. The leftovers are even more delicious when warmed back up.
Why you'll love it:
Use frozen onion and bell pepper mix to save time.
Has all the flavor of enchiladas but is super easy because the corn tortillas are layered rather than rolled.
Who can resist layers of gooey melty cheese?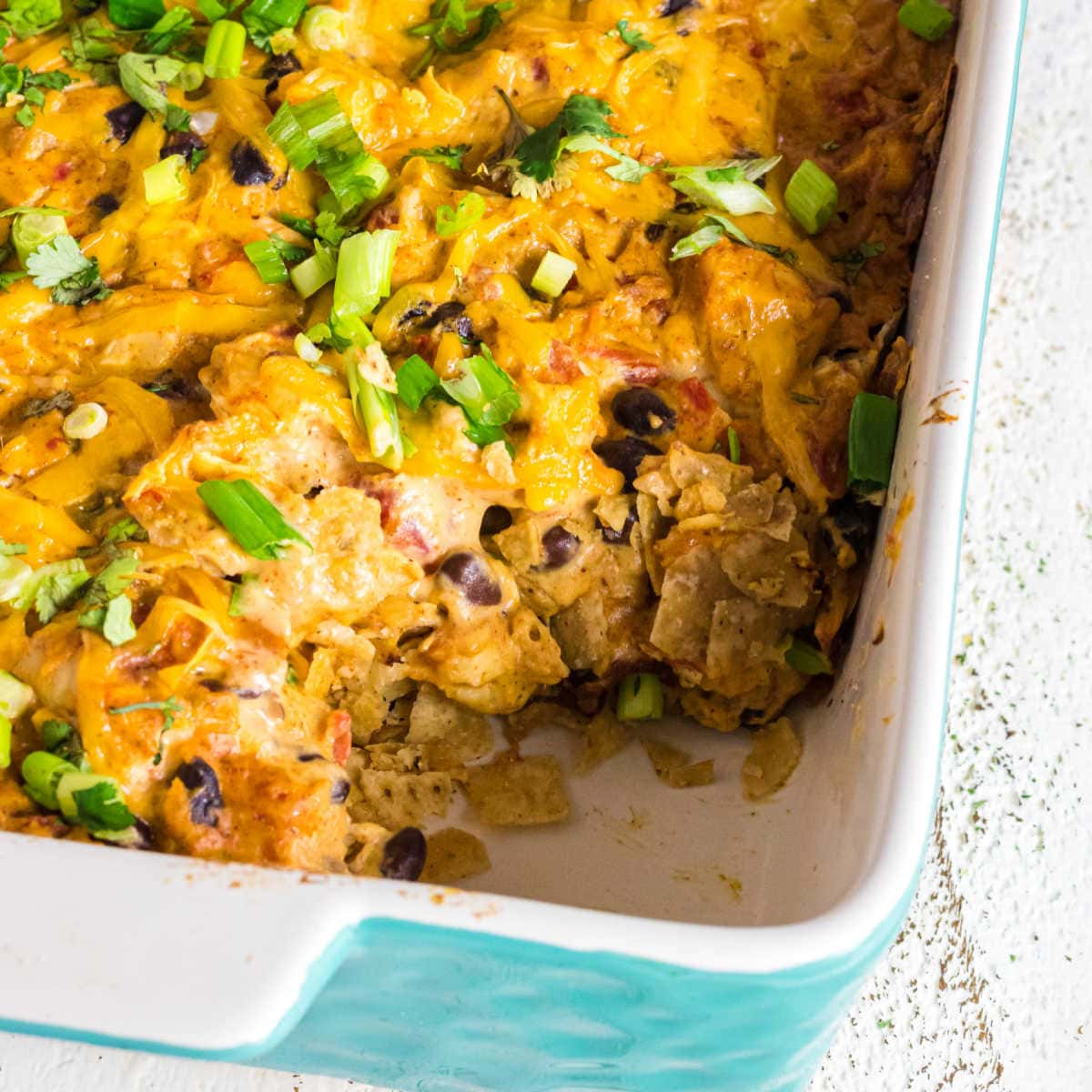 14. Chicken taco casserole
Total time: 45 minutes
Chicken taco casserole is made with all your favorite chicken taco ingredients plus tortilla chips! I love this simple recipe because we almost always have stale tortilla chips sitting around and this is the best way I can think of to use them up!
Why you'll love it:
Use rotisserie or leftover chicken to make this quickly.
Add leftover Mexican rice to stretch it more.
Use any meat you wish or leave out the meat and use black beans or pinto beans.
Try different flavors of tortilla chips to change it up.
This is a great way to use up leftover Fritos, too.
Can be made ahead or frozen.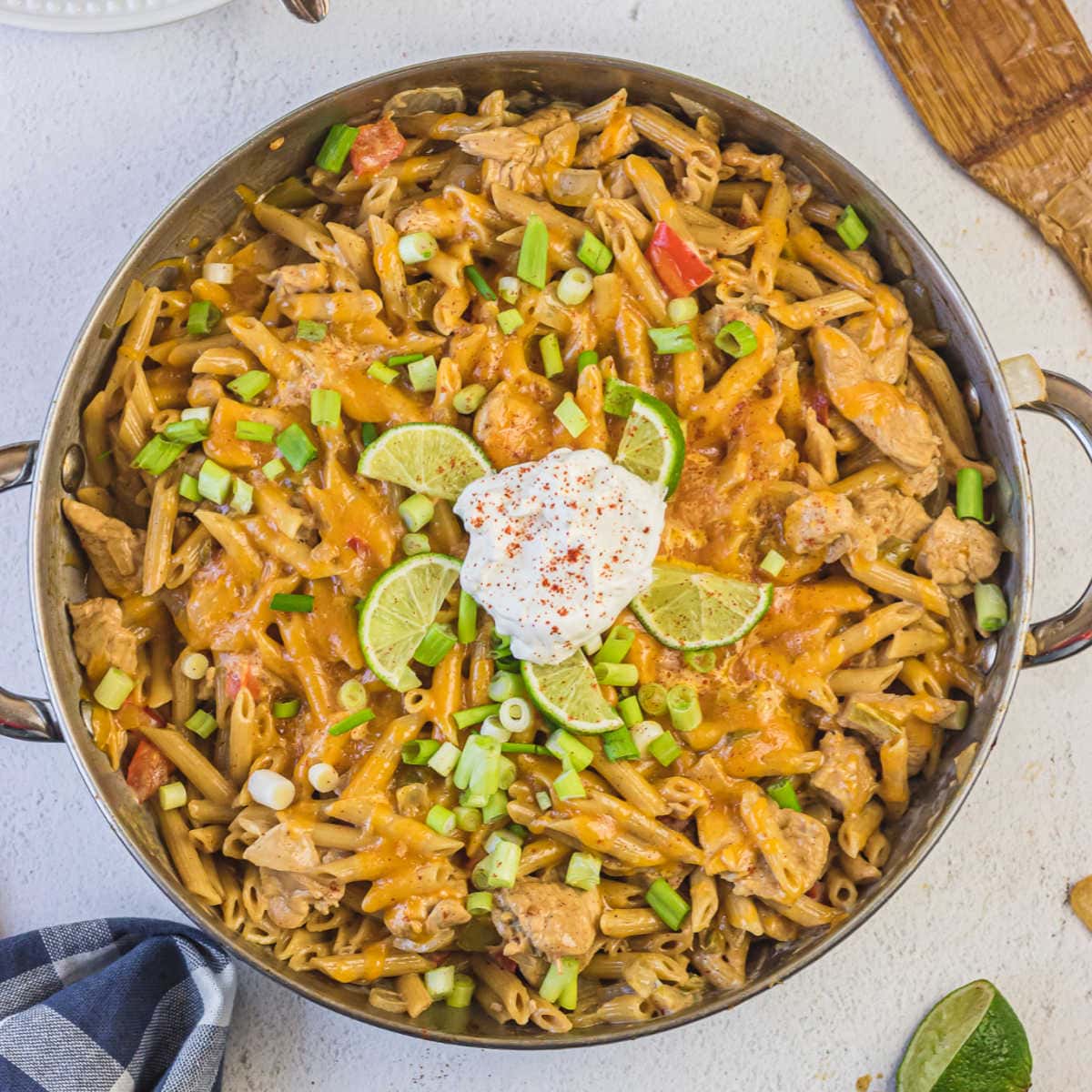 15. Chicken fajita pasta
Total time: 25 minutes
Ok... chicken fajita pasta is way outside the box but it's so delicious I had to include it. Chicken breast, tender pasta, and vegetables are covered in a creamy, cheesy sauce flavored with fajita seasoning and on the table in a flash. Make it on top of the stove or assemble it ahead of time and bake. Both instructions are included.
Why you'll love it:
One pot meal means less cleanup.
Save money by adding more vegetables/pasta and less meat.
Save time by using rostisserie chicken.
Save even more time by using frozen onions and peppers (or precut) from the store.
👩‍🍳 FAQs
Is Mexican food cheap to make?
Most of the ingredients for Mexican food are low cost items like beans, vegetables, and tortillas so it is generally an inexpensive cuisine.
What are the 3 main ingredients in Mexican food?
Corn, beans, and chiles are part of most Mexican recipes. These ingredients are supplemented with different types of meat, cheese, and other vegetables in many traditional recipes.
💭 Things to know
Any of these great recipes make an easy weeknight dinner. Here are some tips to make it even easier to save time while you save money.
Make ground meat stretch by adding ⅓ cup oatmeal for every pound of meat. It's an old trick taught to me by my Depression era parents.
Double and triple freezable casseroles. They're great to have on hand plus you use all the ingredients so you're not wasting half a can of something.
Buy a bunch of chicken breast when it's on sale and put it into your slow cooker with a splash of chicken stock, some salt and pepper, and an onion or two. Cook on low for 8 hours, shred, and put in freezer safe containers in recipe sized portions. Or use the recipe for tequila lime chicken.
Grilled portobello mushrooms are an inexpensive, healthy option to meat in beef tacos. You can also mix them to taste with seasoned ground beef to make it stretch further.
For summer nothing beats a great taco salad! Just pile up chopped lettuce on plates and top with your favorite taco ingredients and crumbled Fritos.
You really only need a crispy salad as a side dish to any of these recipes.
Need a quick dessert? Try this Mexican hot chocolate cobbler.
Fresh fruit in season is also a great way to end the meal.
Looking for more? Check out these other budget friendly recipes!
What's your favorite way to save money at the grocery store? Leave a comment and let us know!