You'll love these 50+ mouthwatering red velvet recipes! They're perfect for any occasion - from birthdays to holidays (Valentine's Day!) and everything in between.
Indulge yourself in this classic, southern favorite.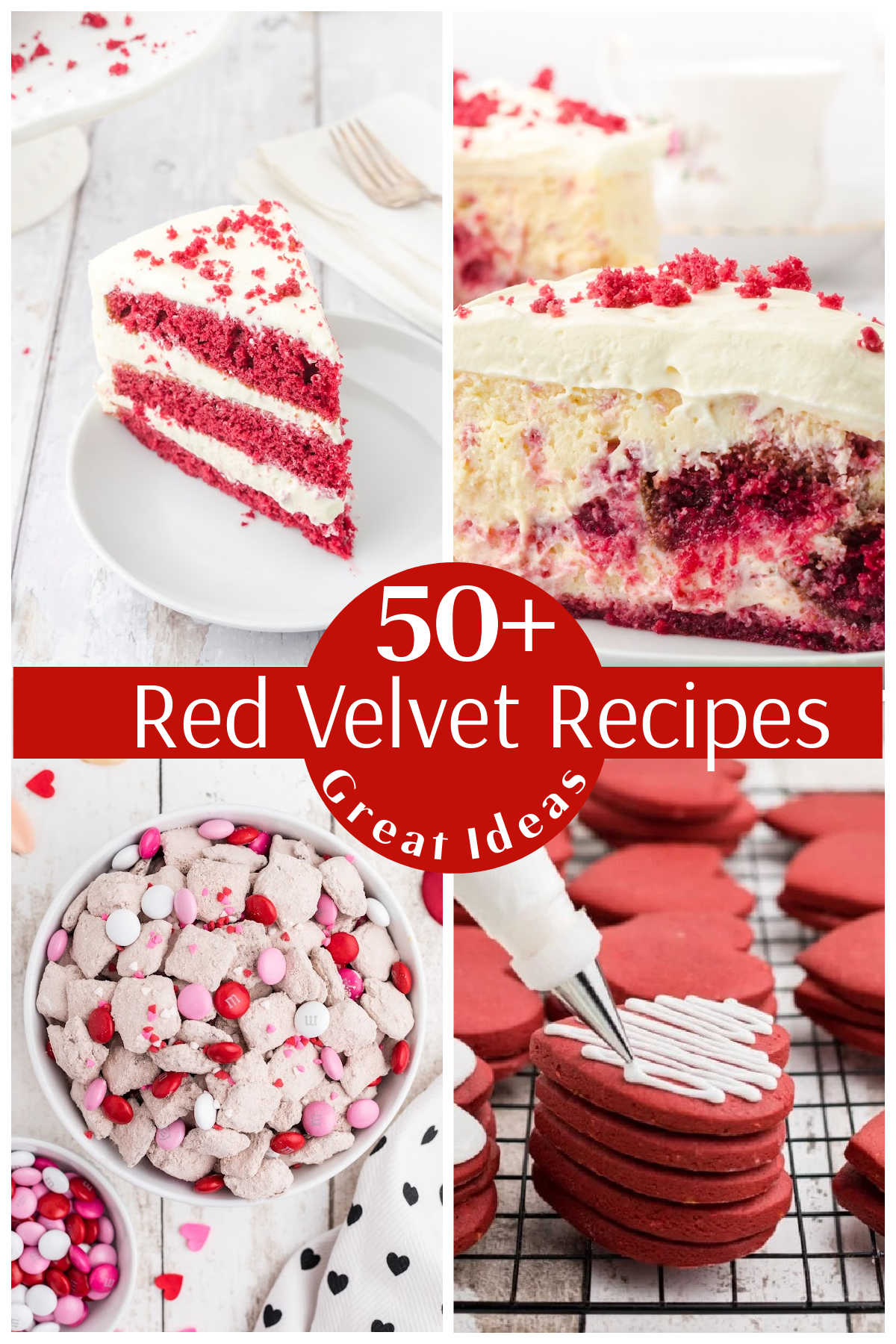 Jump to:
❤️ Why you'll love it
Enjoy the classic flavor of red velvet in a variety of unique recipes.
Who doesn't love this gorgeous dessert?
So many possibilities!
Red velvet is one of my favorite categories of food. It's got a little chocolate flavor and a lot of red color (when it's done right) so every single red velvet recipe has two of my favorite things without trying at all.
Whether you're looking for something pretty to serve on Valentine's Day or Christmas, or you are planning a red, white, and blue summer party you'll definitely find something here.
From moist and flavorful cakes to decadent cupcakes and creamy frostings, these recipes are sure to impress everyone. Plus, most of them are so easy to make!
50 Best Red Velvet Recipes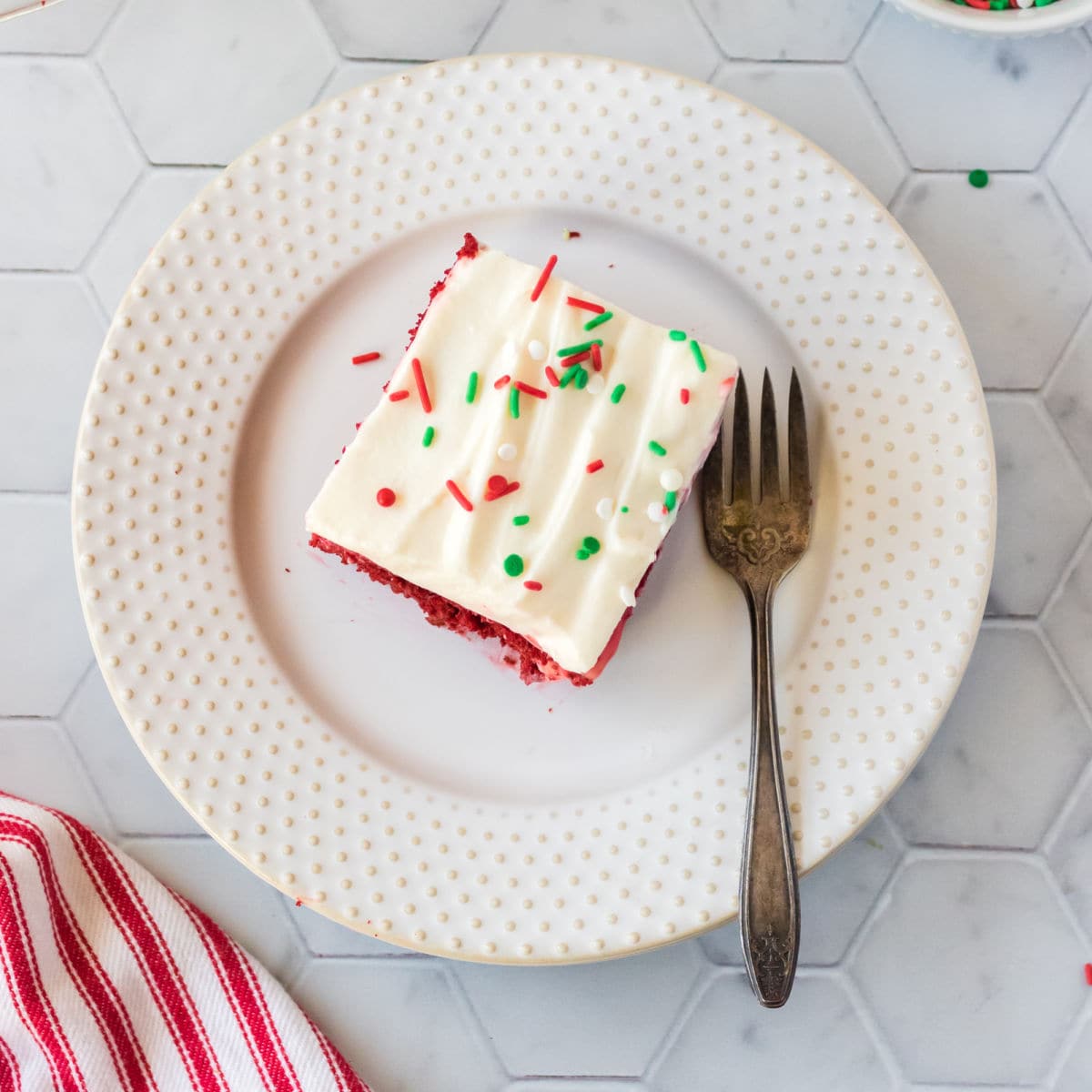 Cakes and cupcakes
Traditional red velvet cake has morphed into so many amazing variations over the years! This list goes way beyond cream cheese filled layer cakes and red velvet cupcakes with creamy frosting!
Breads
Since we can consider homemade bread a side dish these red velvet bread recipes take the flavor out of the realm of desserts and into side dishes, right?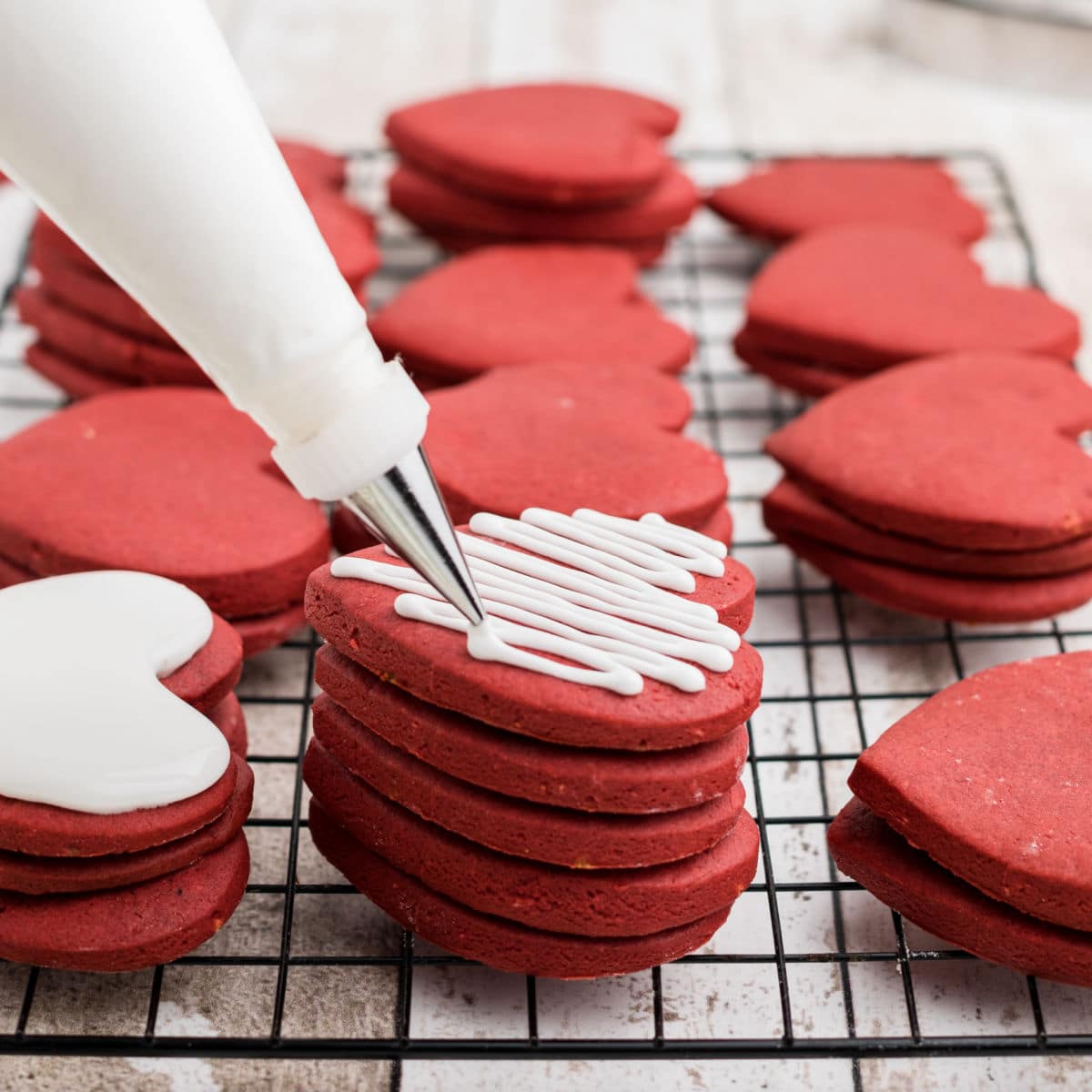 Cookies and bars
Red velvet cookies are so pretty! That vibrant red color draws everyone's attention! Whether you use them for a Christmas cookie tray or an afternoon snack these cookie recipes are definitely winners!
Breakfast
My southern grandma would never have imagined putting red velvet on the table for breakfast but these days we can enjoy it in the form of Pancakes, waffles, and even French toast!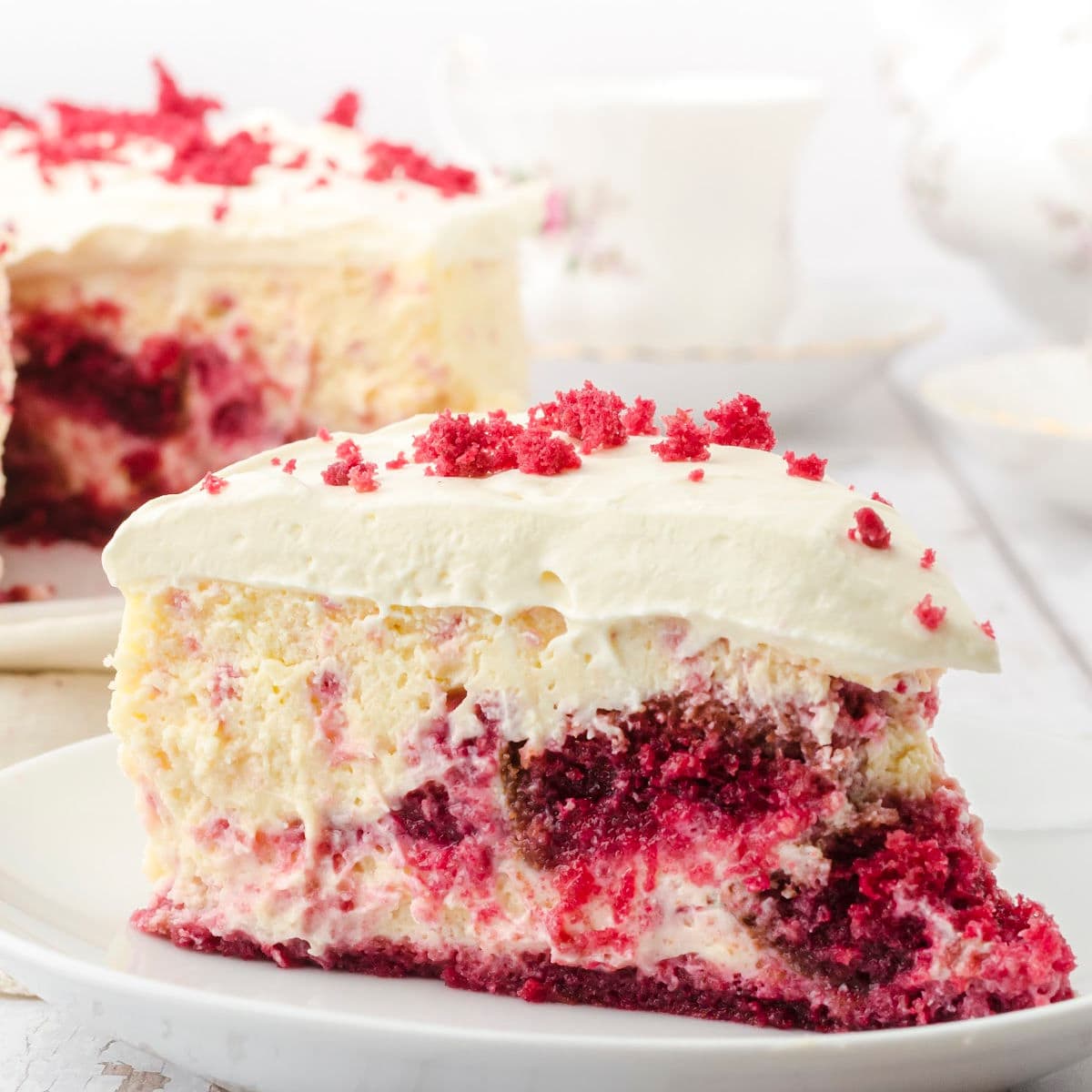 Drinks
Imagine this classic cake recipe turned into a delicious cocktail or comforting cup of hot cocoa!
Snacks
For the most part these snacks give you homemade red velvet cake flavor with minimal effort. Because of the color they're perfect for Christmas and Valentine's Day, too.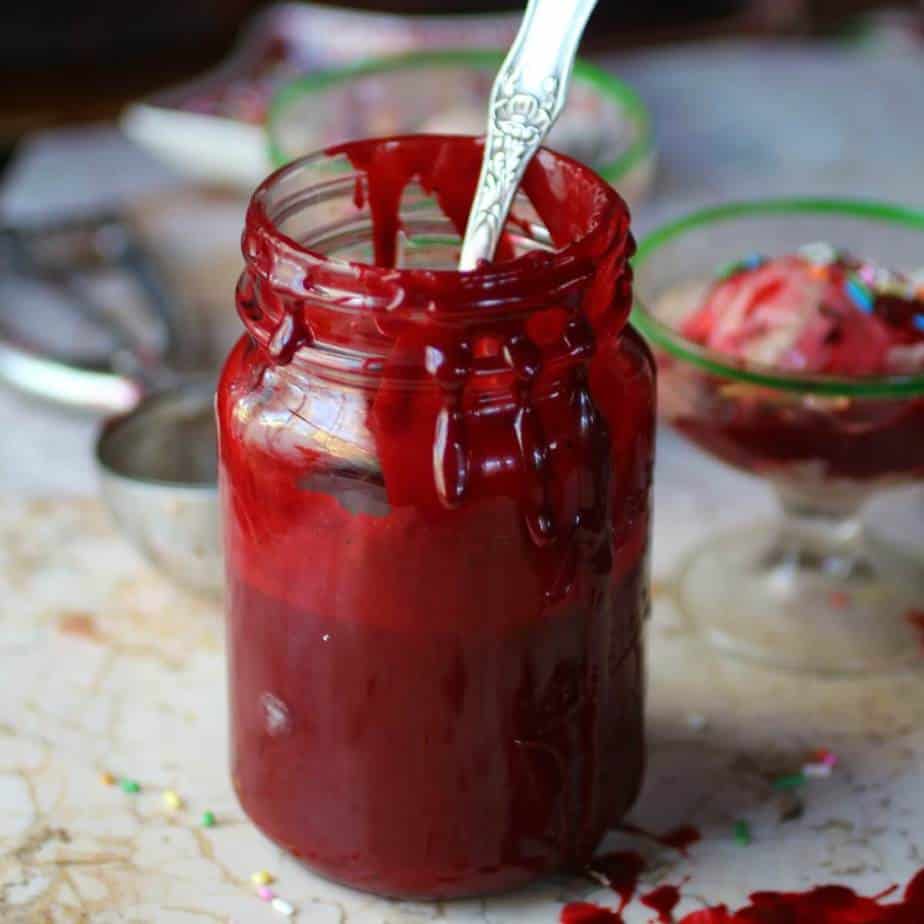 Desserts
These red velvet desserts don't really fit into any other category. Imagine digging into a creamy, red velvet creme brulee or cobbler!
If you love French silk pie give this creamy red velvet version a try.
💭 Things to know
Expert Tip: I've tried all kinds of ways to make red velvet without using traditional food coloring. There's no way around it -- if you want red velvet anything you'll need to use food coloring or else it will be brown.
Paste or gel food coloring will give you a more crimson color than regular red food coloring and you won't need to use so much.
White vinegar is better than cider vinegar because it doesn't have a flavor... other than sour, I mean.
If you don't want to use a traditional cream cheese glaze on a red velvet bundt cake try just dusting a little bit of powdered sugar over the top of the cooled cake right before serving.
Cake recipes made with cake flour will be more likely to give you a tender crumb than all-purpose flour. This is true of almost all cake recipes.
👩‍🍳 FAQs
What flavor goes best with red velvet?
Tangy cream cheese, white chocolate, dark chocolate, and warm fall spices like cinnamon, cloves, and nutmeg all work well with this popular flavor.
What exactly is red velvet flavor?
It's a delicate chocolate combined with a hint of tanginess from the buttermilk. Think chocolate cheesecake in traditional cake form.
Why is my red velvet cake not red?
So, cocoa from back in the day was very alkaline and when combined with acidic ingredients (buttermilk, vinegar) there was a chemical reaction which caused a red color in the traditional recipe. Nowadays cocoa is treated so it is more neutral which means no chemical reaction and no red color. This is why we use food coloring!
📞 The last word
We love everything red velvet dessert around here, obviously. Exploring all the possibilities to use it beyond cake and cupcakes is fun AND delicious!
First published February 10, 2016. Last updated January 27, 2023 to fix broken links, add more delicious red velvet dessert recipes, and add helpful tips.